Hi all Glenn, Im new to this forum, have been a lurker for a few months now and though it was about time I joined and Introduced myself and my ride.
I got the car just over a year ago, after wanting one for 6+ years. I got it with 85,000kms on the clock (which seem to be geniune), Interior in excellent condition, no rust in the body work. has a set of 3 piece Watanabe wheels, VG30 Turbo, Coil-over suspension, up-graded sidemount, 3" turbo back exhuast and Slotted HR31 Front brakes.
Since these pics I have purchesed some badges through Nissan and put them on the car to finish the look off.
and Im about to paint the rocker cover + manifold gold to match the wheels.
At the end of the year Im planning to also buy a KGC10 to add to the collection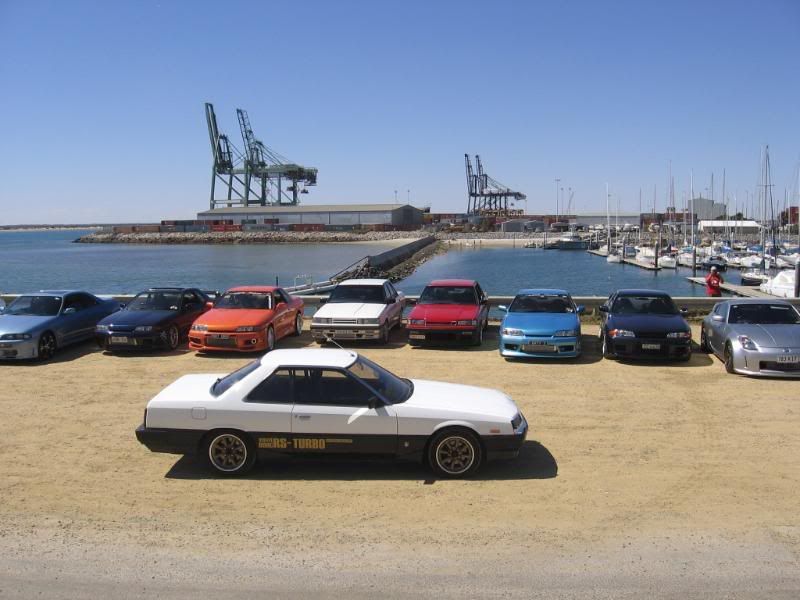 [img]<a%20href="http://s276.photobucket.com/albums/kk9/benny_blanc0/?action=view&current=IMG_4665.jpg"%20target="_blank"><img%20src="http://i276.photobucket.com/albums/kk9/benny_blanc0/IMG_4665.jpg"%20border="0"%20alt="Photobucket"></a>[/img]