engine's back in the hole! Gave the engine bay a bit of a clean up before hand too.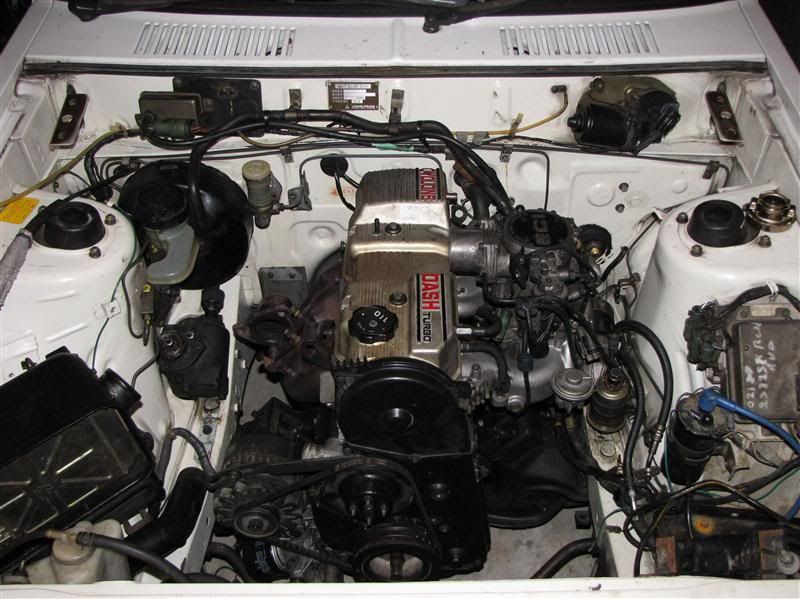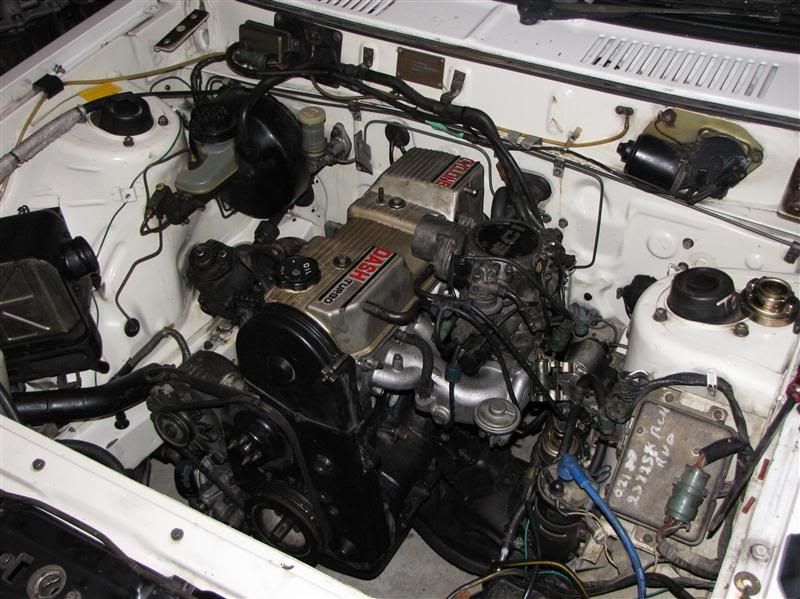 Unfortunately hit a bit of a snag, because I don't have a wiring loom for the DASH ECU and injection unit that I have, I opted to use the original injection unit - it bolted to the DASH inlet manifold fine but it overhangs a little bit and there happen to be vacuum passages exposed where it overhangs, so it's probably going to run like ass. Also the existing intercooler piping doesn't quite fit over the top of the rocker cover as the DASH injection unit is raised up because the DASH head is taller. Also as it's a FWD inlet manifold the thermostat housing is positioned in an awkward spot and all the coolant lines running off it are just pointing in the wrong direction so need to mock up some other piping to make it work.
I may try making up a wiring loom for the DASH ECU if I could find the correct plugs which go into the ECU, but chances are the injectors will leak as they've been sitting for so long and the DASH injectors are known for leaking anyway.