Here are a couple new pics:
Fuel is now hooked up. Found a couple barbs at the JY that did the trick!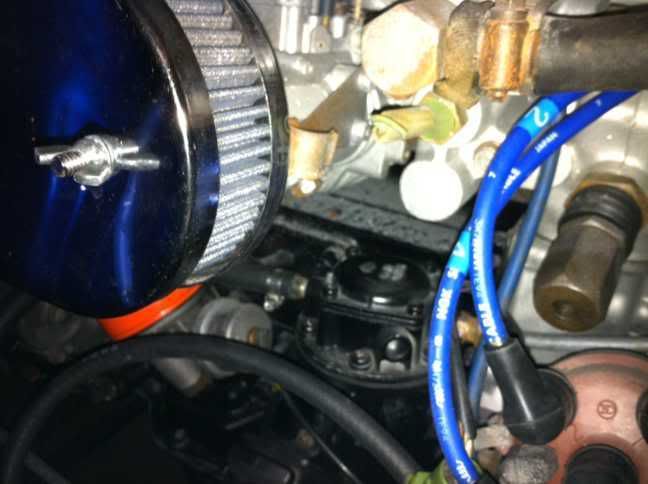 Headers showed up with collectorfroom Toysport. The flange on the headers is the same as my stock 18RC flange so it bolts straight up to the factory exhaust. May not use the collector right away. Great green paint.
Mounting flange is drilled for 8mm studs, so I'll need to drill those out before mounting.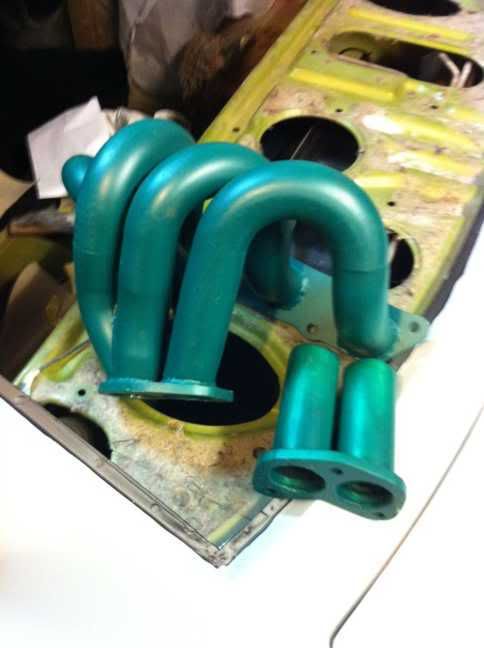 Exhaust side of my head.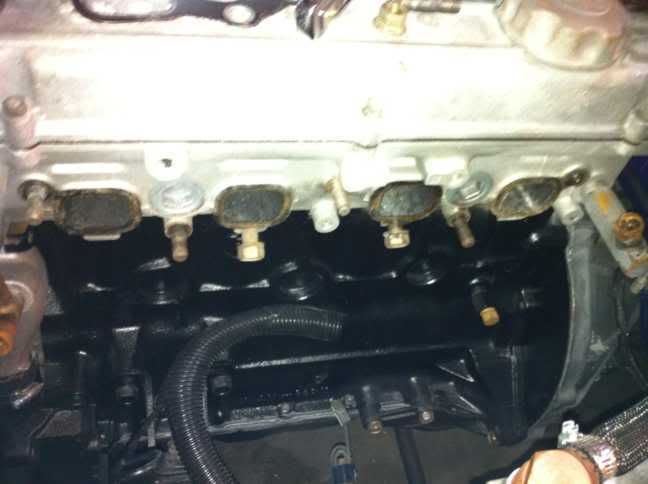 Refinished the grill and trim.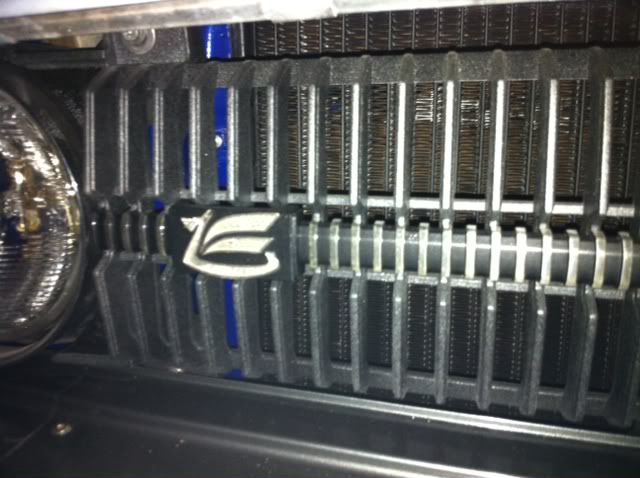 Refinished the C-pillar vents.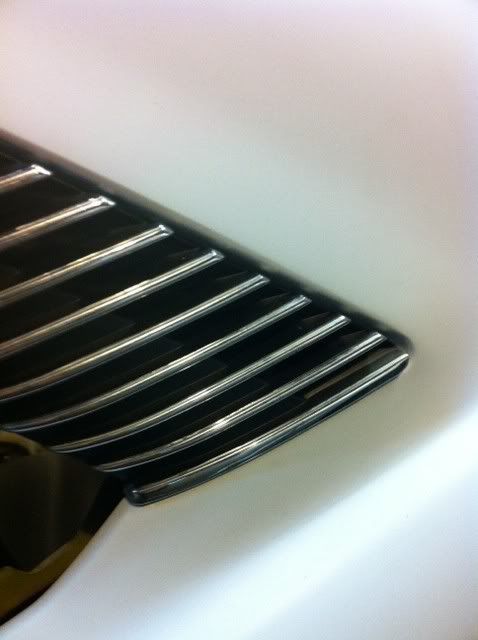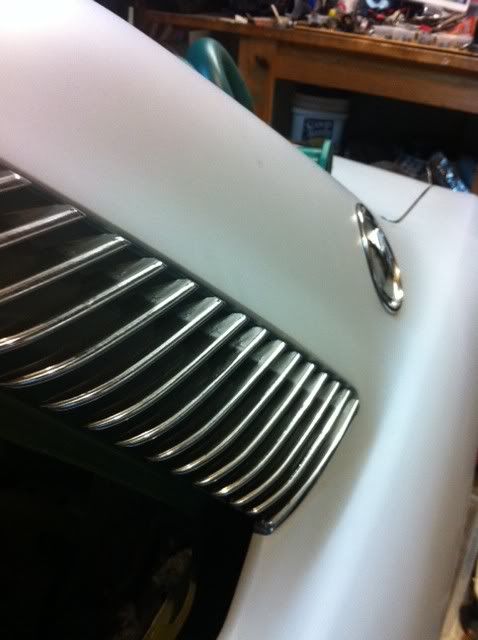 Engine bay as it currently sits, intalled new plug wires, not much but they are nice and fresh.