Just an update on my new build...Sorry but this is a cut an paste job from other forums...
Here's my current build atm. It's a '73 te27.
When I got the car: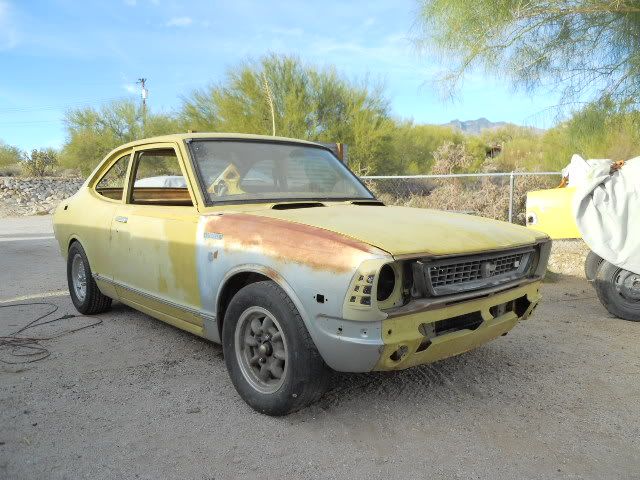 Current state of the car: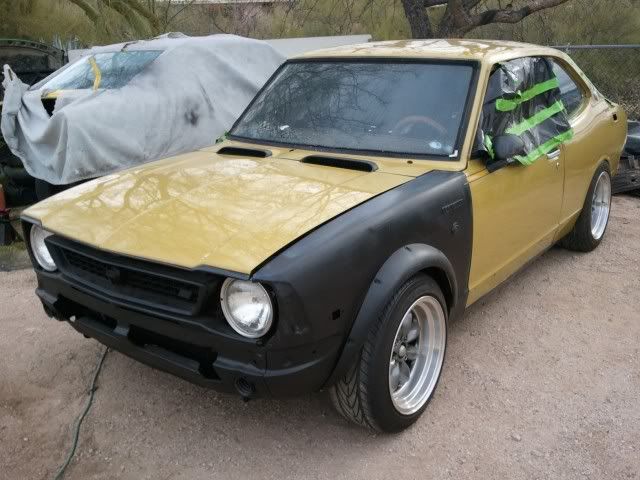 Car will stay as it is and instead will be filling in gaps (loose pieces,missing parts etc) as I go. With the current set up, gonna use it for tracks event again and hone in my driving skills(I suck at it)
.
now onto the engine build...
When I got it, I really don't know what was done to the engine aside from knowing that it had a lightened flywheel when i got it started. it was very rev happy engine...but then I noticed that there is a sound like it had loose valves or knocking on the engine.
So I go checked the valve clearances and found out #3&4 was way over specified spec clearance. Way over the 3mm shim allowed. Was informed to do a leak down test and sure enough #3 & 4 was at 0psi! #1 was @ 100psi but it's also bent. the only good cylinder was #2 @160psi
Out with the Head!!! LOL!
Took it down and checked that #1,3 & 4 have bent valves.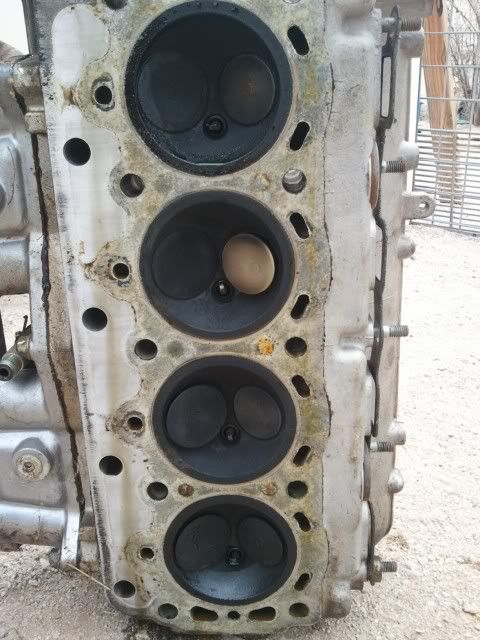 Scored camshaft bearings on both in/ex.. not good.
Regrind cams? don't know the profile but is stamped EURO?
What's wrong with this picture? lol! won't recommend using it....
New SI Valves!!!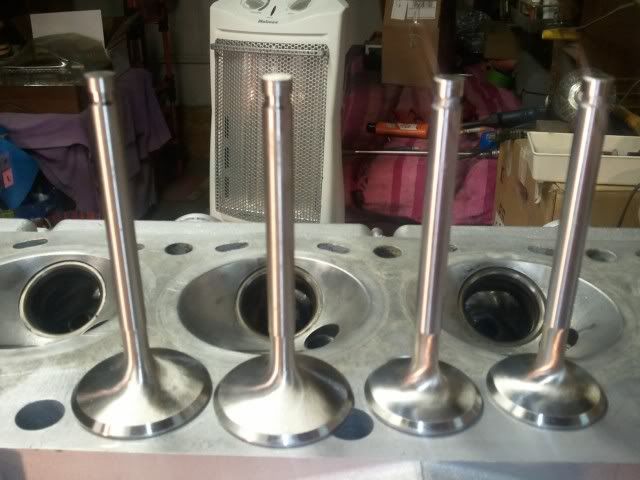 Comparison of EARLY 88220 VALVES w/ new SI valves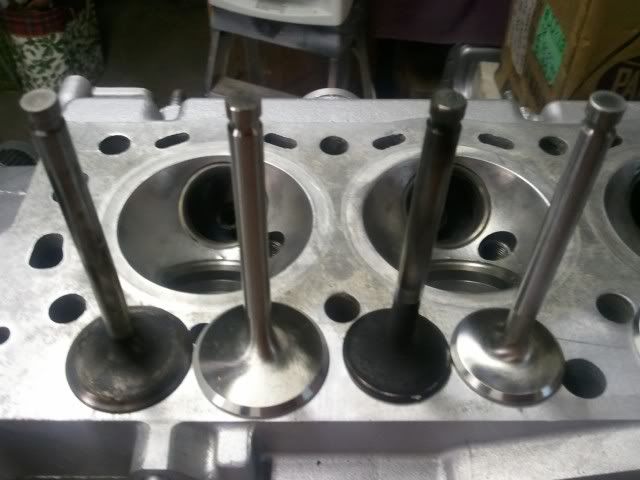 Time to head to the machine shop....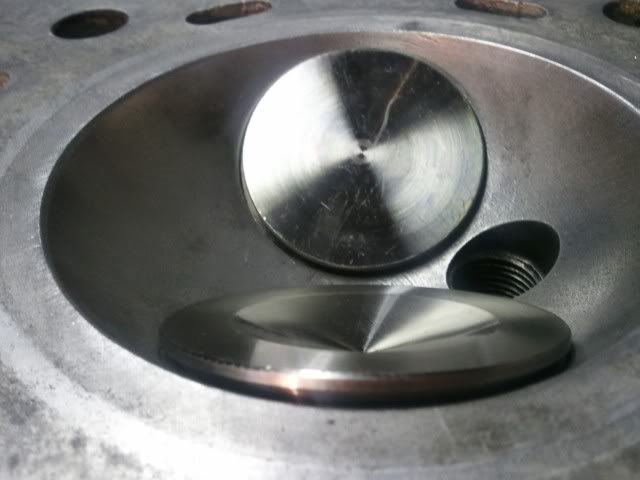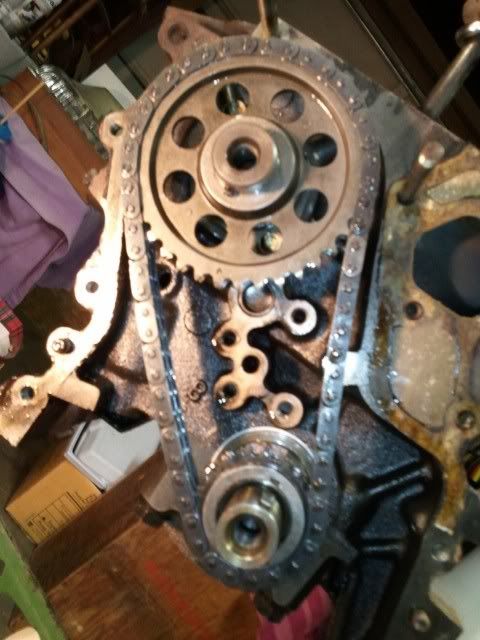 Thrust bearing washer was very loose as well: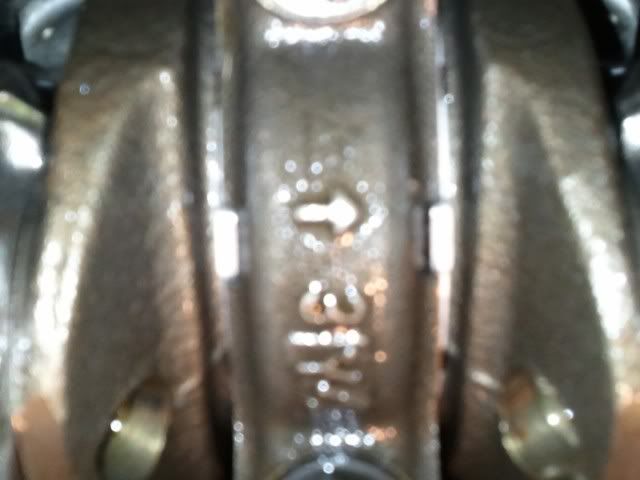 The good so far: Baffle already installed or windage tray..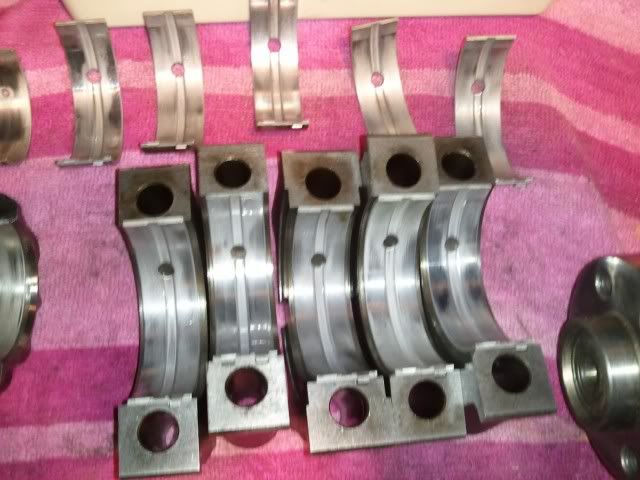 Crankshaft weighs in at 31 lbs.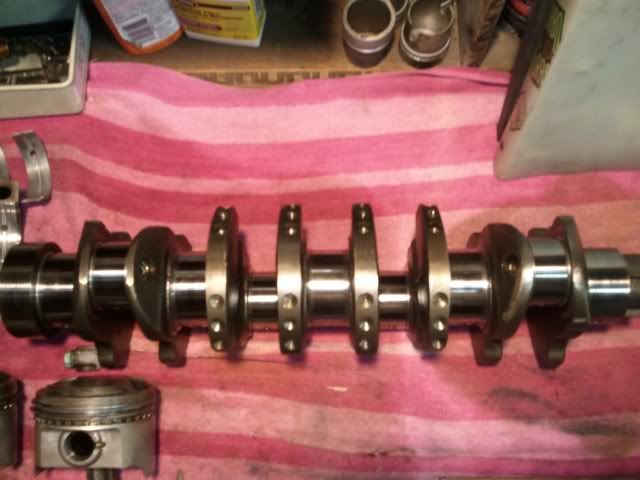 Wonder what the CR of this piston...looks stock psitons.
underside shot of the of 2t block. Now I know why you have to grind off so much material when putting in a 3t crank. Thank god I didn't do it. It would have taken me forever! LOL!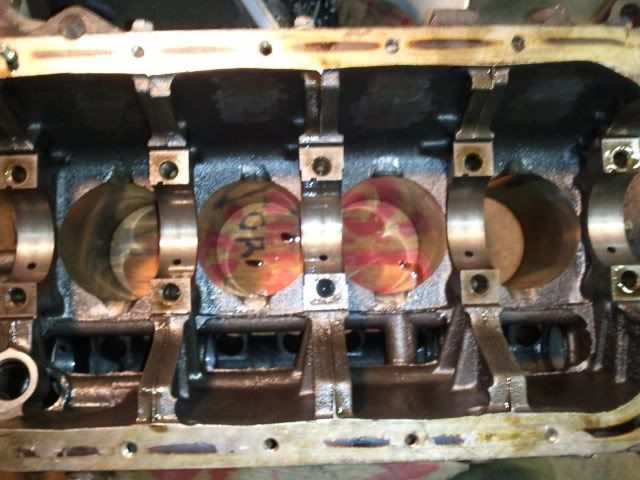 so many things that could go wrong with this motor did go wrong. And more $$$$ out! Ouch! On the bright side, once I get the engine running again on a good note, i'm gonna be one happy camper:)
So far, still need to go to the machine shop and see if the valve are good for the head. Worried about it too close to the spark plug hole. Once it get seated properly it will be too close for comfort. Don't know how will they do it but i'll leave it up to the experts.
Here are some shot of the inner block bore: Hope it's still good or i'm screwed!!!
#1 & 2
#3 & 4: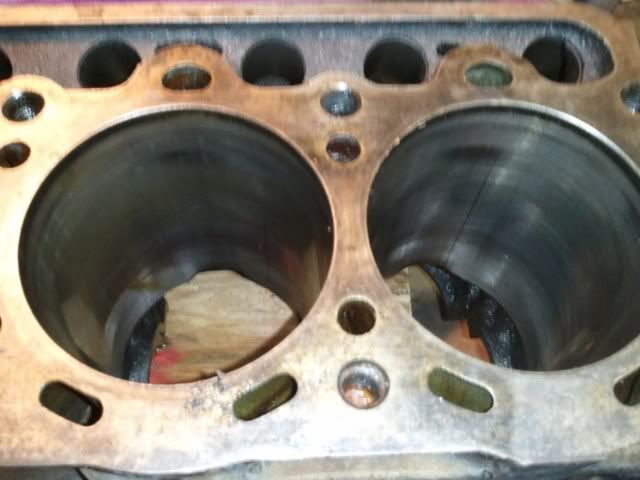 While waiting for the machine to finish the putting the new valves and chcking the block and all, I decided to tackle the suspension and clean it out and detail the engine bay.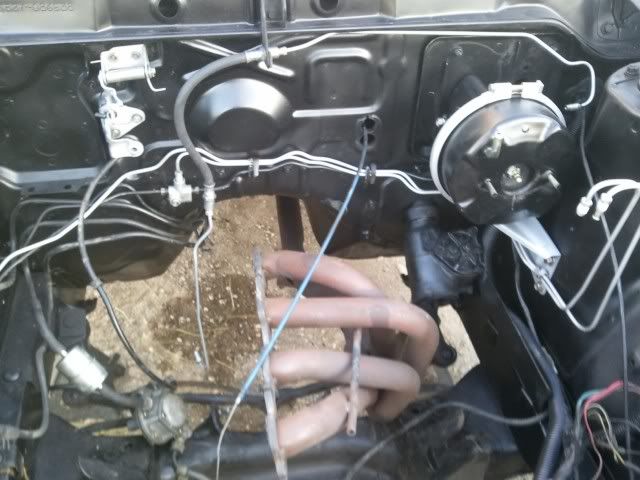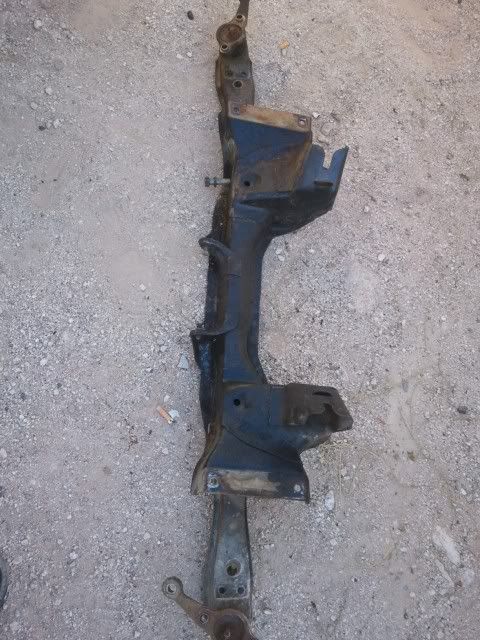 after: Replaced the bushing with polyurethanes.
te27 struts: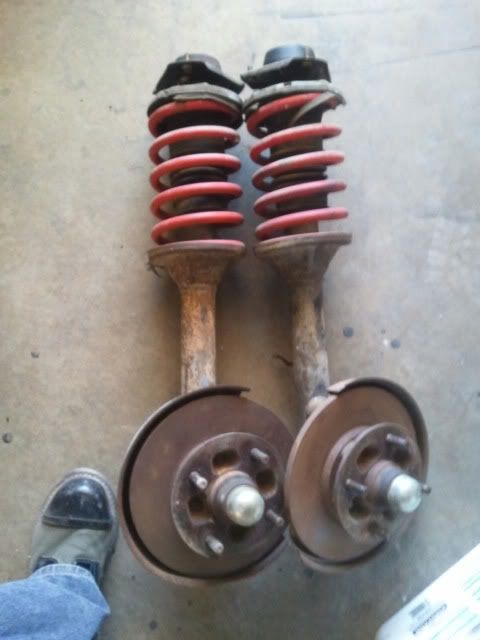 Koni special D adjustables: wont fit on te27 casing so was able to get from my ra21 parts car it's casing and it fits perfectly.
Ra21 strut fitted with Koni adj.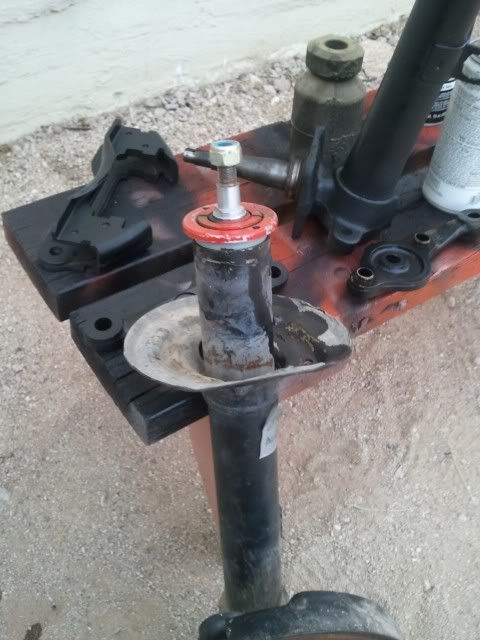 Somehow, the control arm hole was widened or elongated as well. I guess this was to increase camber.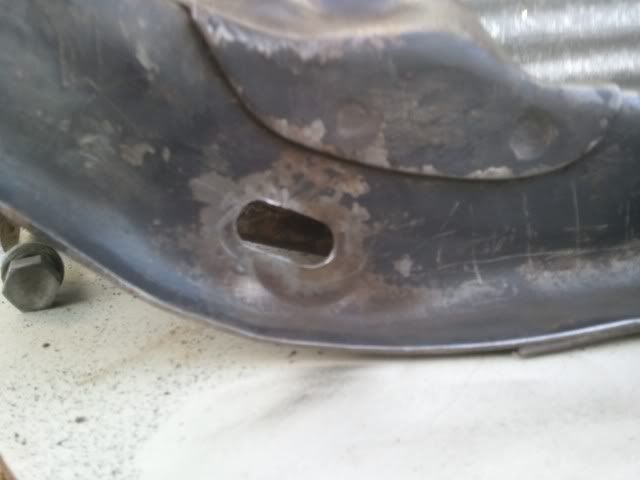 More things I found out. The te27 strut casing is longer than the ra21. see pics below.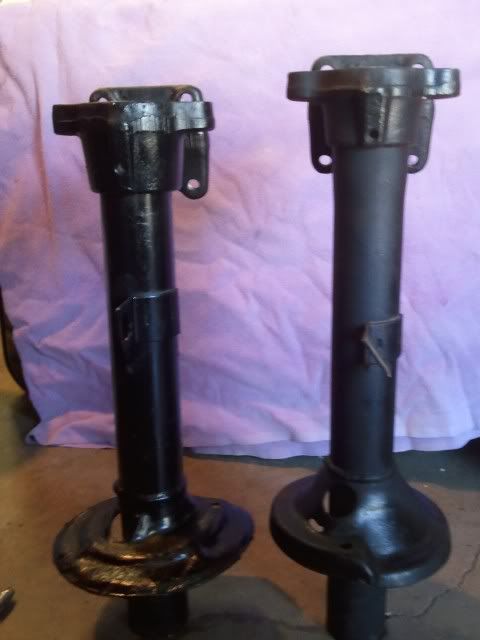 here's a pic of a stock insert from my te27.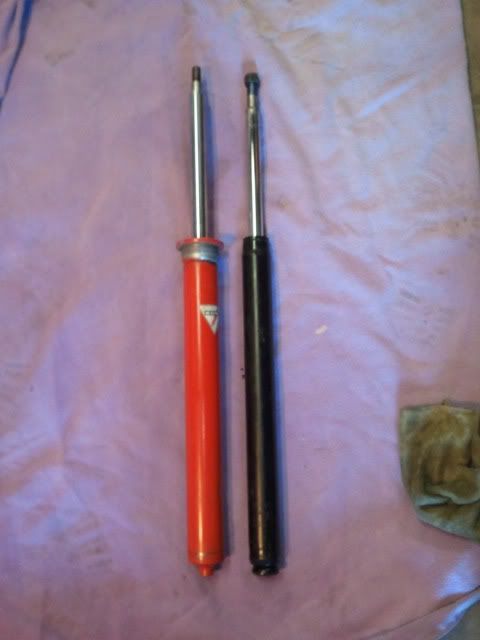 Here's what they have in common aside from the differences in height ,bore diameter and spindle size.
-Knuckles are interchangeable
-dust shield are the same
- same brake caliper( have not really look close but very close)
Got the block cleaned and honed and the crank polished. Did a valve relief on the pistons. one piston has a cut close to the edge which make me worry but I was assured by the shop it will be ok. see pic below.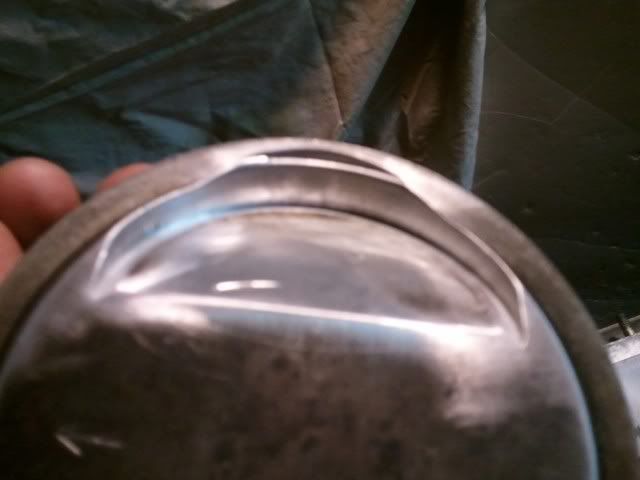 assembled the bottom end. Now it has new clevite bearings and hastings rings. Took me awhile to source out the rings. I was told it's from a z24 datsun rings size thickness...?? Here's the bottom end: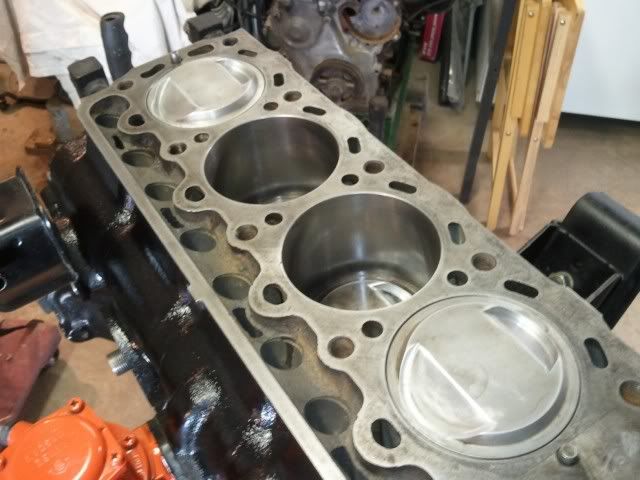 Got the head head from the shop. Came out really nice.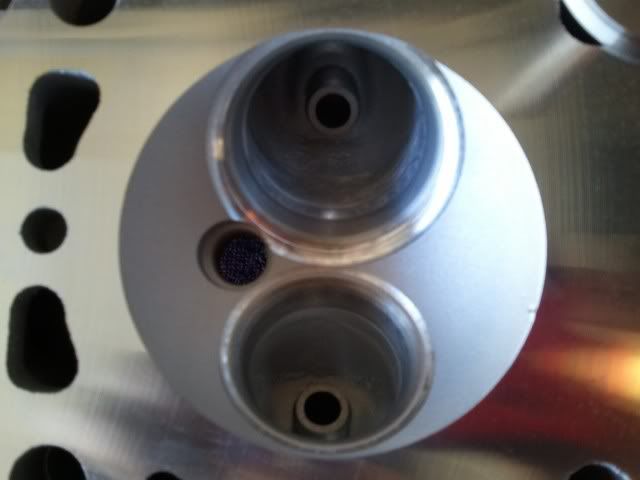 Now, the wait for the Cometic gasket begins...While waiting for it couldn't help but do a dress mock up of the motor...been doing some detailing work on the parts.
44 sidedraft mikuni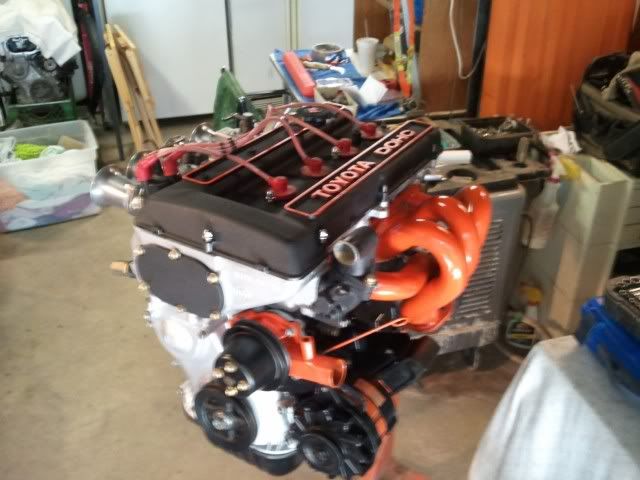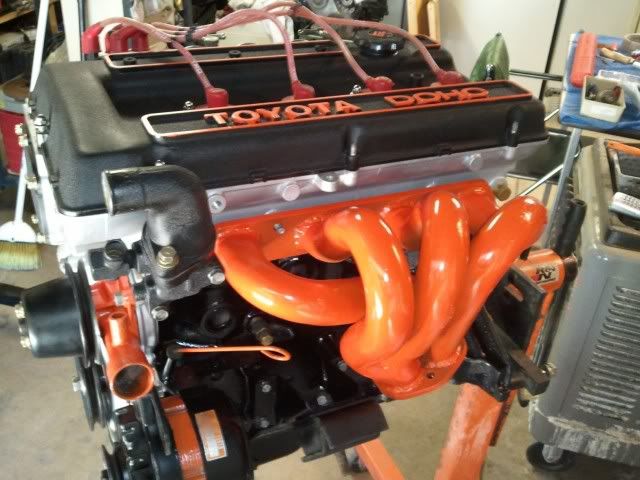 Had them check cam lift as well: Intake @.410" or 10.4mm lift Exhaust @ .412" or 10.5mm lift. Don't know the duration.
Also have three intake to choose from: Top one is what the motor had and the other two bottom ones are from the spares I have from other engines. Two bottom ones have been worked on. sow, would it be good idea to polish and make the intake bigger???