KresSlyda180 wrote:
You mean, like this...
I noticed you are Shakotan/Garuchan/Bosozoku-ing your Rabbit. Is that a new thing in the VW community?
I've seen alot with deep offset rims, slammed stance, roof racks, fender flares etc on a few old school Audis and VWs... but find the use of fender mirrors(never seen em on German cars... just Japanese and a few British cars) and Boso pipes, a lil unusual on a VW. lol
Although, I like the direction, where your project is going.
Thanks for the photo- I've had a hard time finding photos. And thanks for the kind words!
The VW scene is getting into the deep dish wheel thing, and "Down and Out", as in low car, low offset. Most of these people do it just because they think it looks cool, and have no knowledge of bosozoku. I've noticed DTM tips getting more popular, but they've been around awhile.
I've found there are three predominant opinions about me and my car:
1. Effin retarded ricer sh*t
2. Offbeat but original
3. Totally awesome
Basically, I'm one of the only VW people doing this. I don't follow trends.
Though, if you look up "olipirate" on VW forums, I know he is into the JNC/bosozoku stuff too. He's got a tsurikawa hanging off his static slammed Formel E. I beat him to the exhaust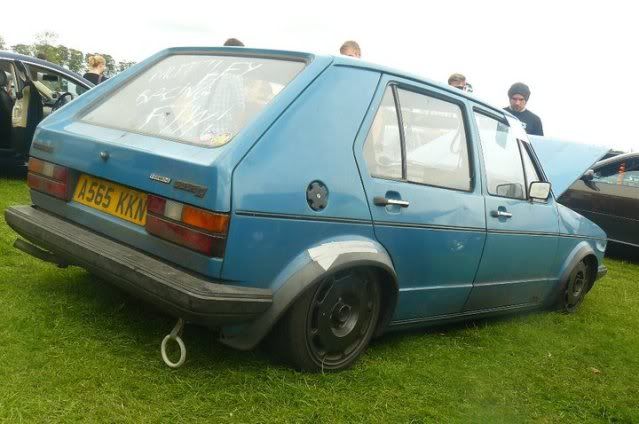 Camshaft wrote:
I love old Stanzas, but I never find any info on them anywhere. Weird. Where did you find the pictures and stuff?
I found the picture in the OP in a Nissan forum about classics. It had some pictures of Cherries and some other stuff too. Try searching Nissan N12. I'm interested to see where KresSlyda found that picture though!