Over the last few months I've been building a set of wheels for the wagon, something a little different and again I've taken some inspiration from the VW scene, but this time the early water cooled guys. I bought a set of 16in BBS RS, stripped them and rebuilt them to suit the wagon in 16x7 and 16x9 with gold bolts, billet 1/2 height hex nuts, black and gold caps, freshly polished lips and black powder coated barrels with the centre done in Fiat 500 Espresso Metallic. I thought I'd chuck up a few pics of the process for those that might be interested.
As they started, 16x7 and 16x8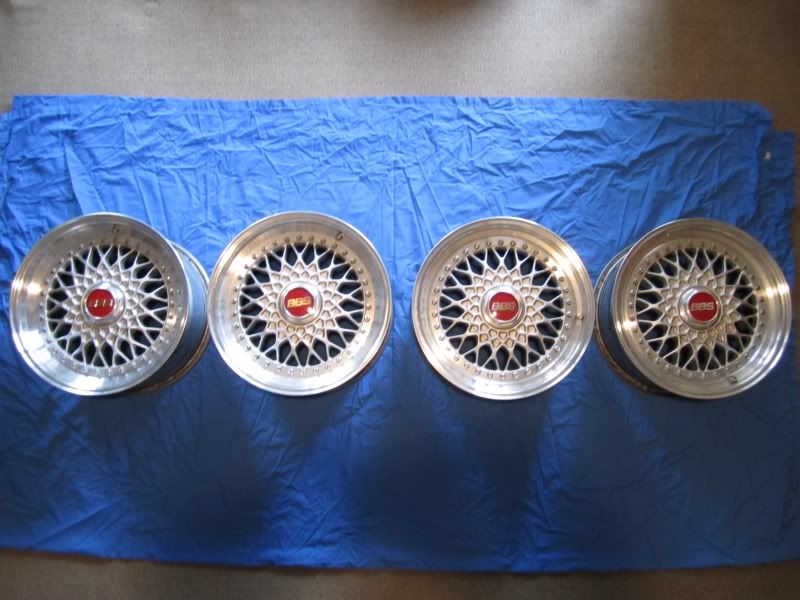 Stripped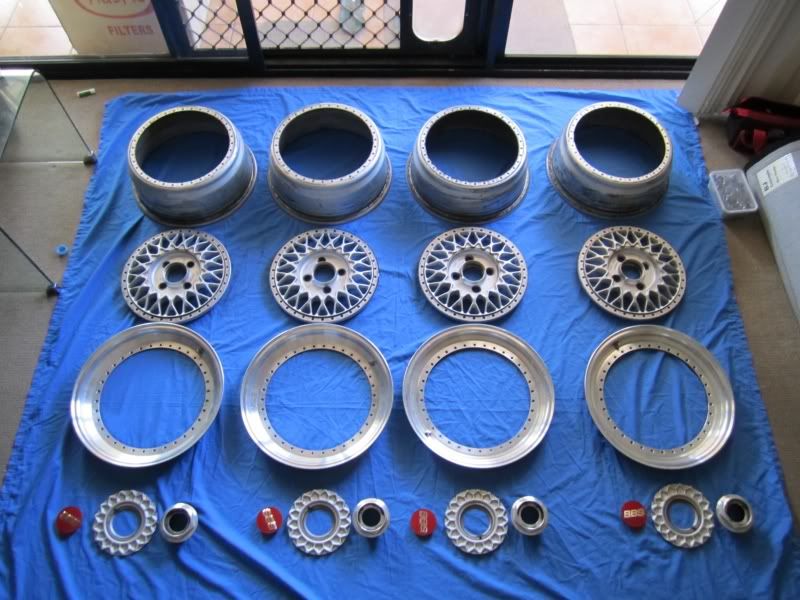 Rears mocked up with the new 1in deeper lips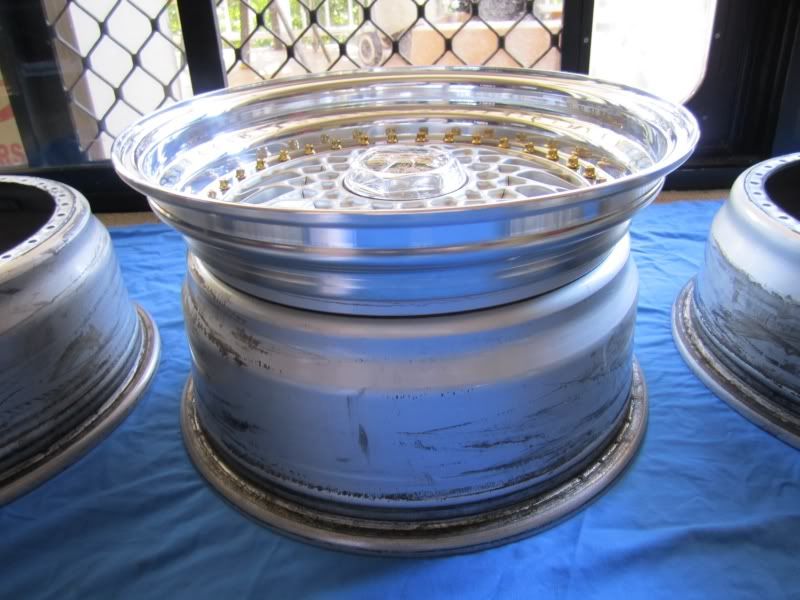 Back from all the painters, powdercoaters and polishers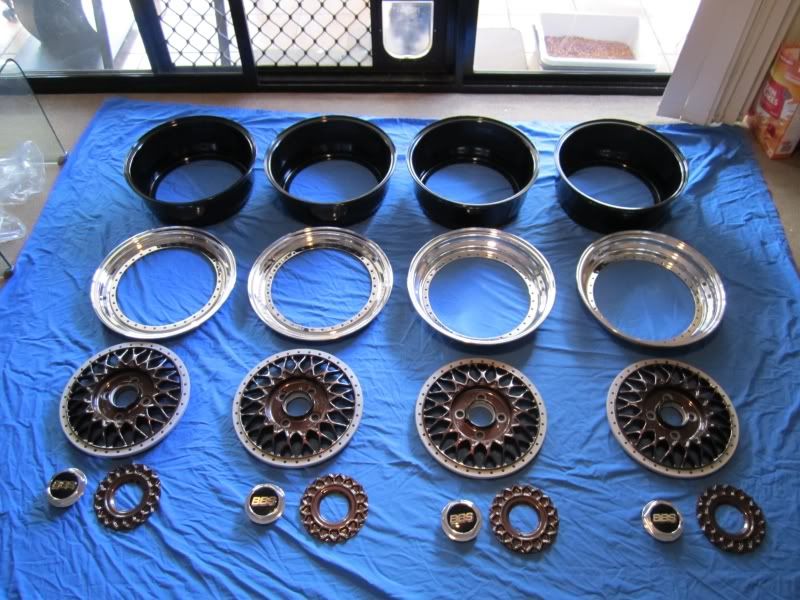 Gold plated bolts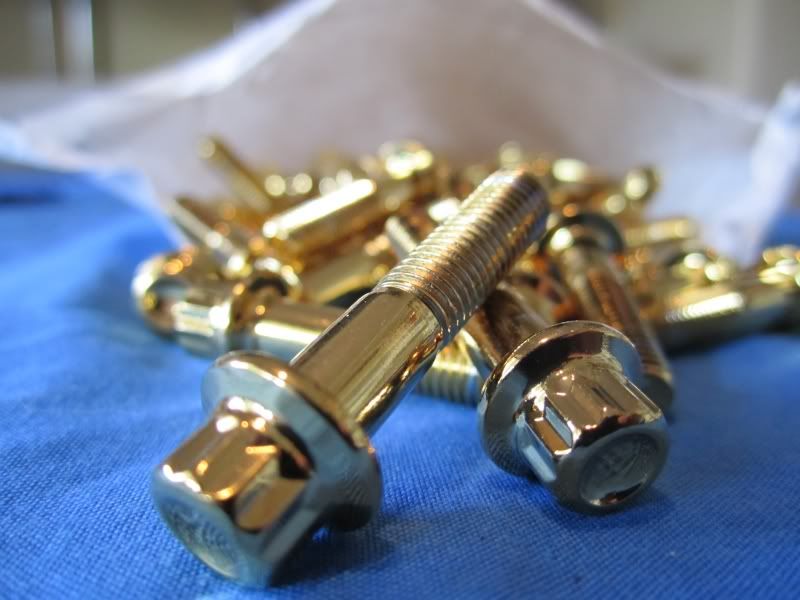 Half way through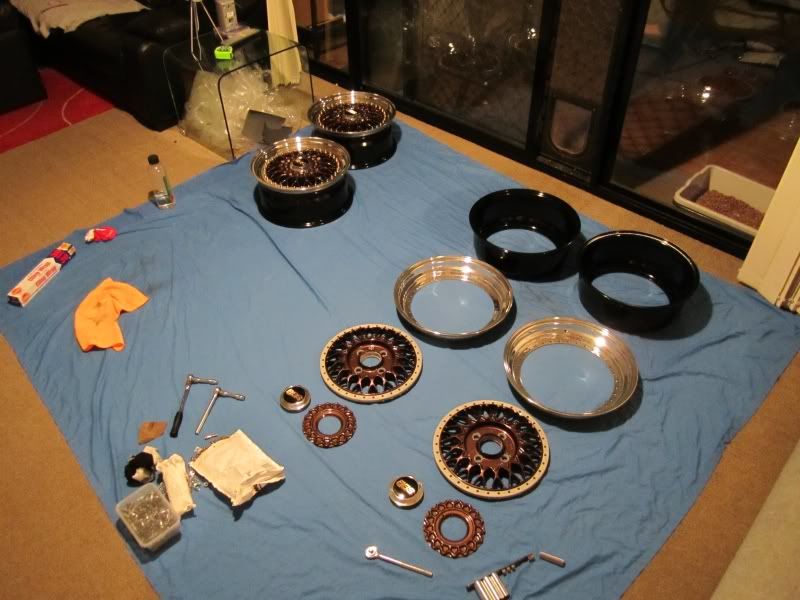 The most tedious part was putting a bit of glad wrap over each bolt head so it didn't get scratched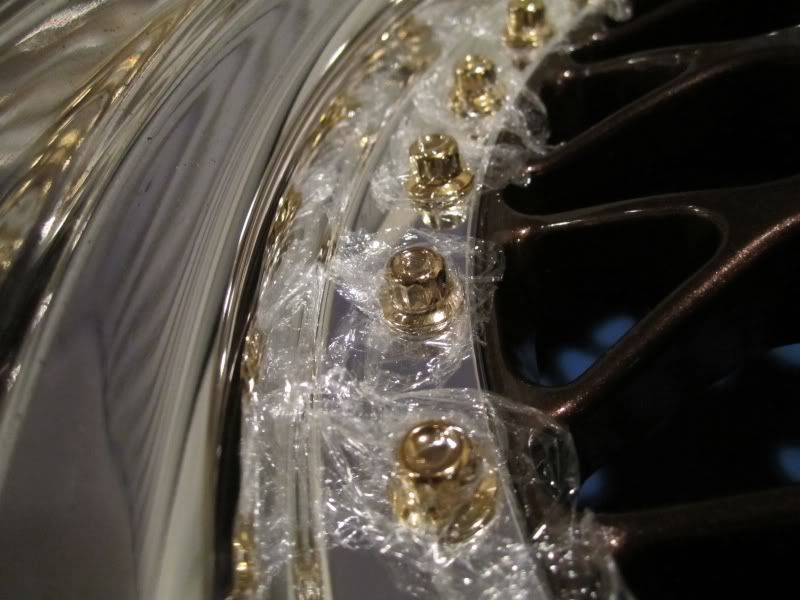 From the back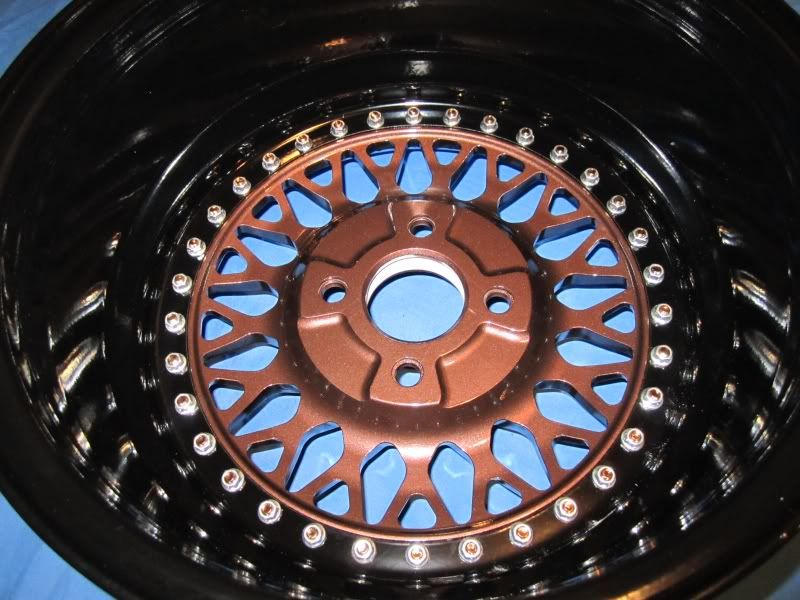 The silicone drying room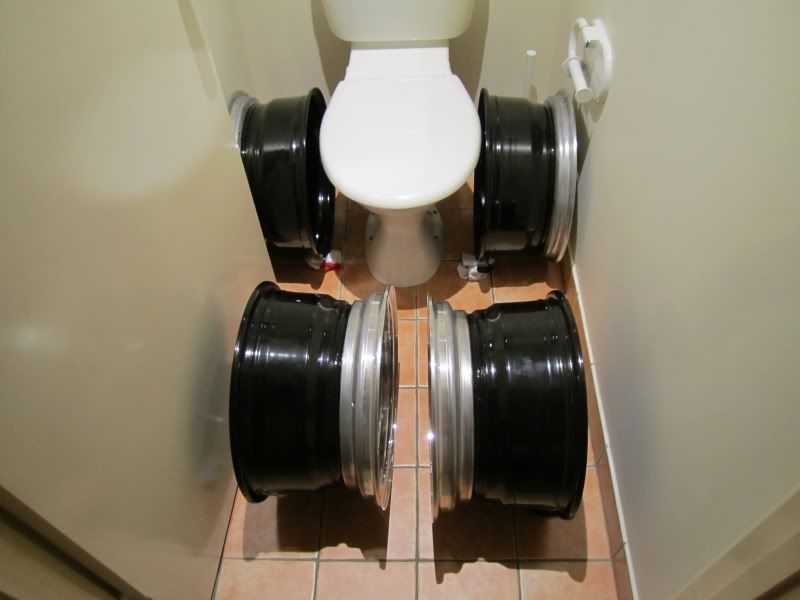 One of the fronts....16x7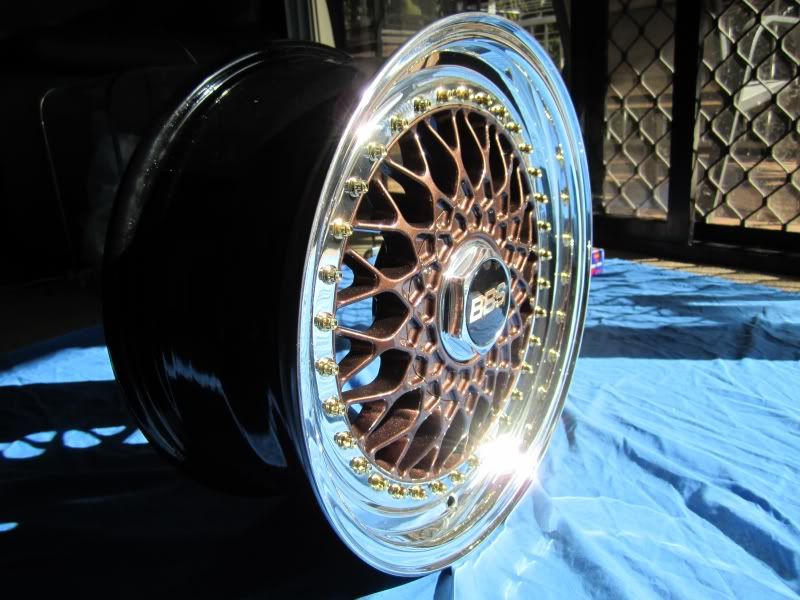 One of the rears.....16x9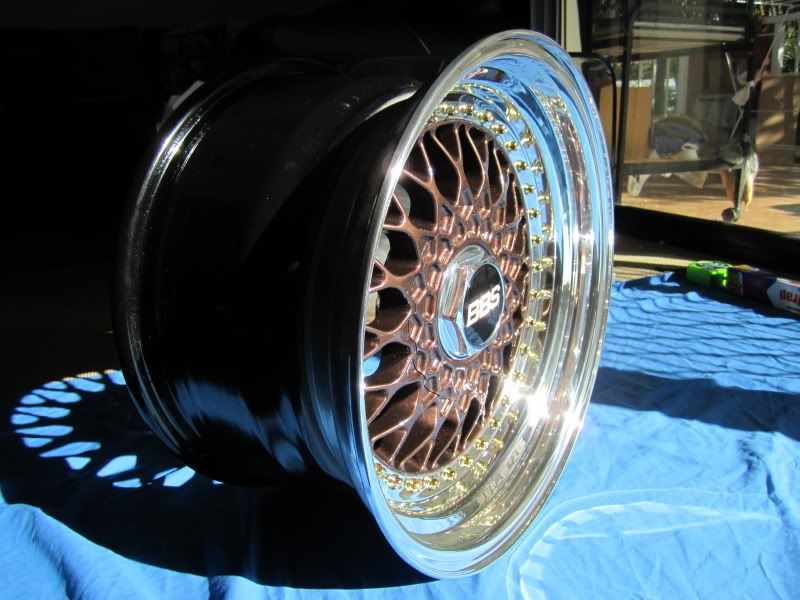 The colour, which was supposed to go with the interior, and while it looks great in direct sunlight, wheels don't often get direct sunlight, so I'm thinking they might need to be stripped and redone as they appear a bit too dark most of the time. This will also allow me to put the 1/2in deeper lips(from the original rears) up front to give a little more dish, which I should have done, but wasn't too sure on fitment.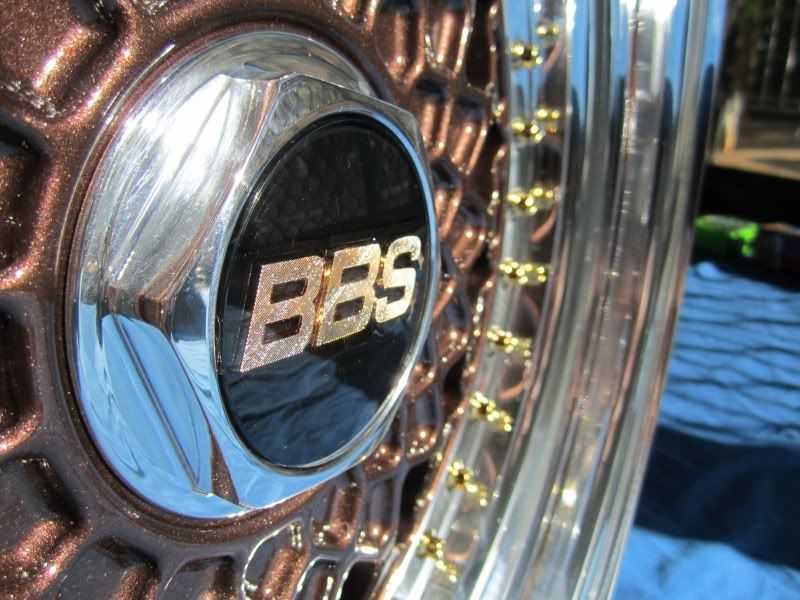 The car also sits an inch lower at the back and about 3/4in at the front, but it still doesn't look low enough for me, so coilovers will be going in the front to bring it down to cover at least 1/2 of the tyre sidewall and the rear is about at it's limit without chopping stuff or it being undrivable....I think it's the lack of lower rear beaver under the bumper on 808 wagons that keep them looking high unfortunately.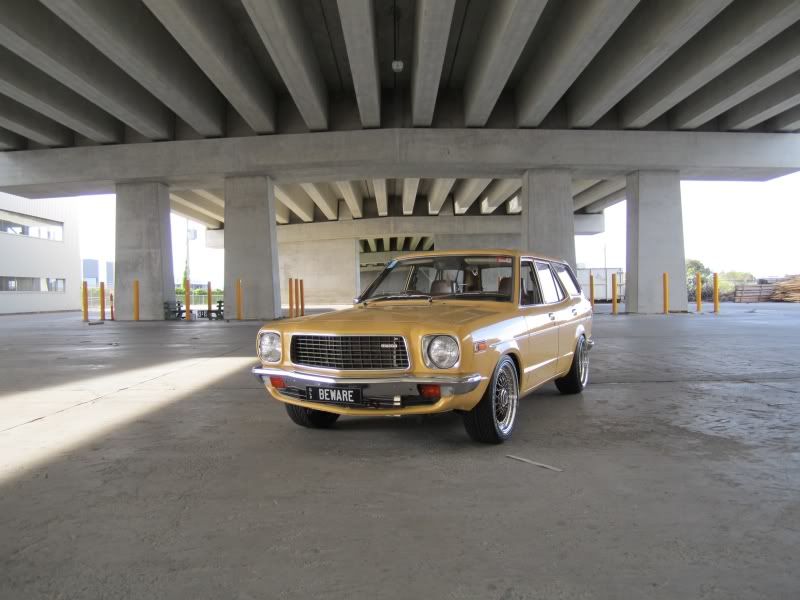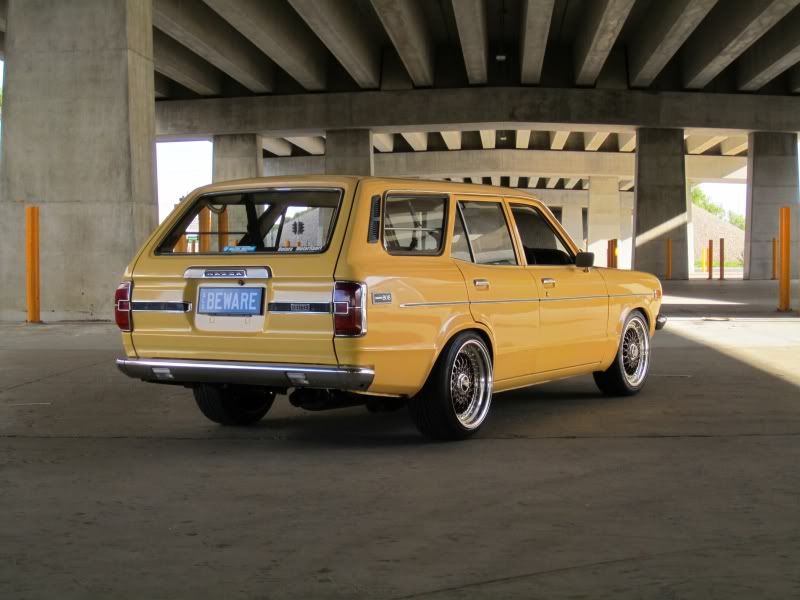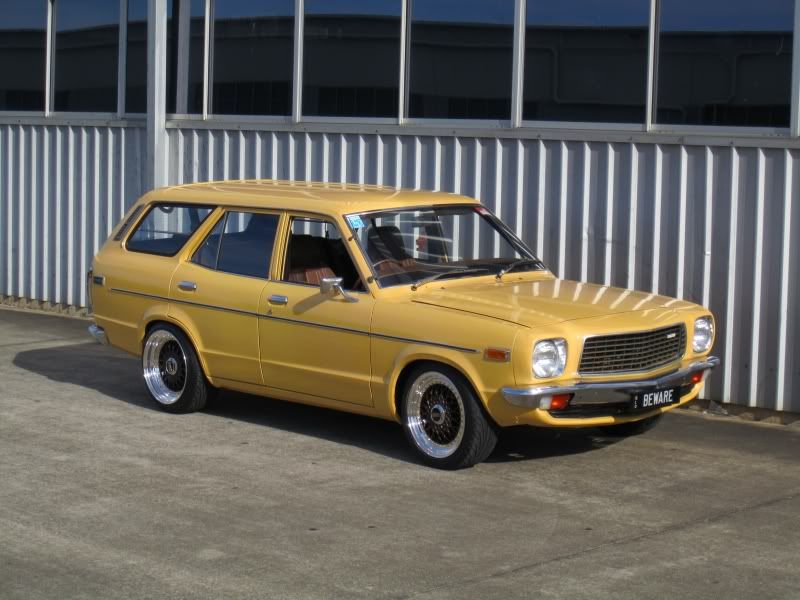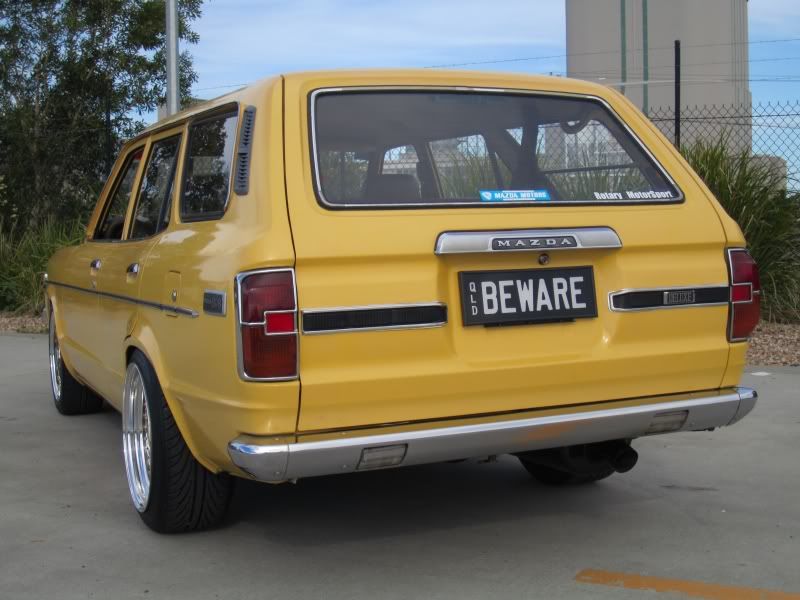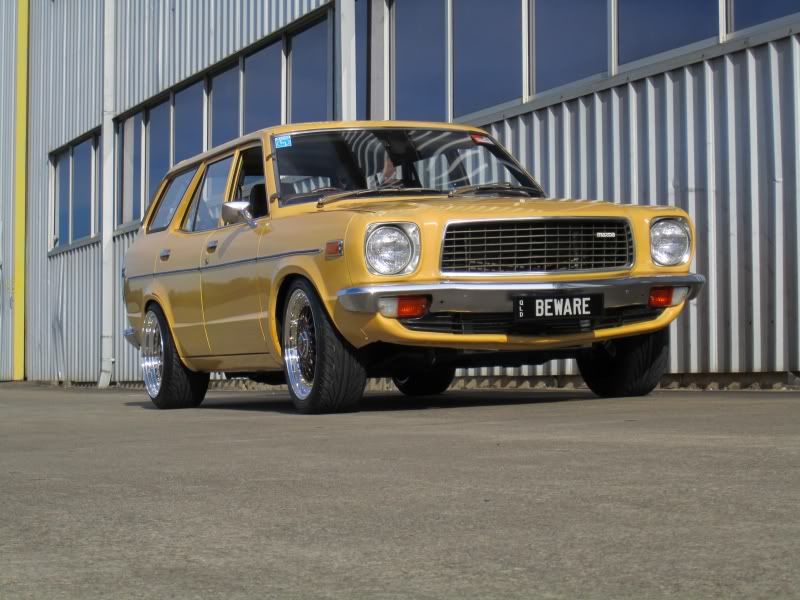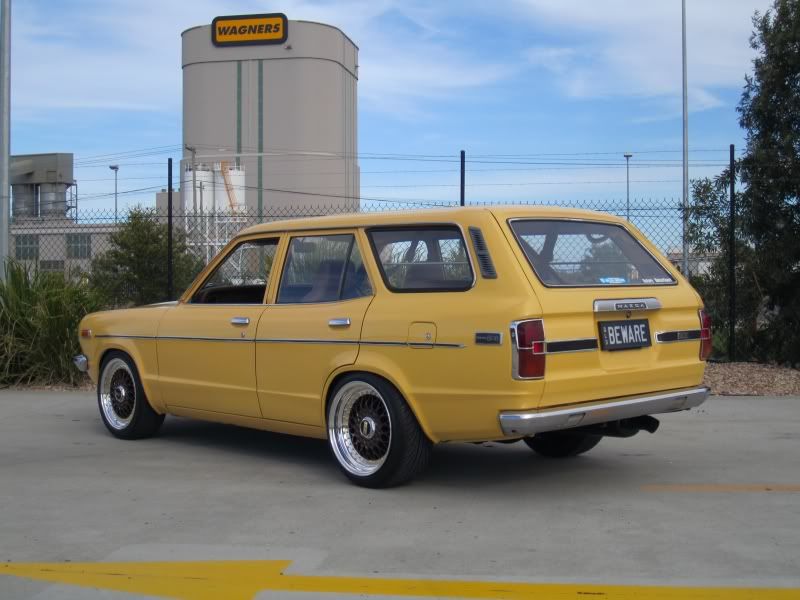 That's about it for now, next step early next year is to strip it for a colour change hopefully. I also want to tidy up the engine bay alot and go for the nothingness look, but I'll be leaving the interior as is, just new brown carpet and a few other little things. So the colour I pick will have to go with brown, I have a few in mind, but nothing set as yet.