Nice Spree!
I have a red 1985 Spree, but it's not as nice as yours. It's plastic is cracked in the few places and needs a cylinder. I've been looking for an AF16E to swap in to it for almost a year, but haven't been able to find one.
For 50cc, and a single speed, Sprees are shockingly fun. We had one in the used showroom at my work (scooter mechanic by profession) that had like 8000 miles on it, no sign the engine has ever been opened up - certainly didn't have a BBK or larger carb, and it did 35mph no problem. It was a slug off the line, but once it caught it's breath, it would scoot... pun intended...
Not much to look at, but there is mine next to my Aero 125 (excuse my messy garage).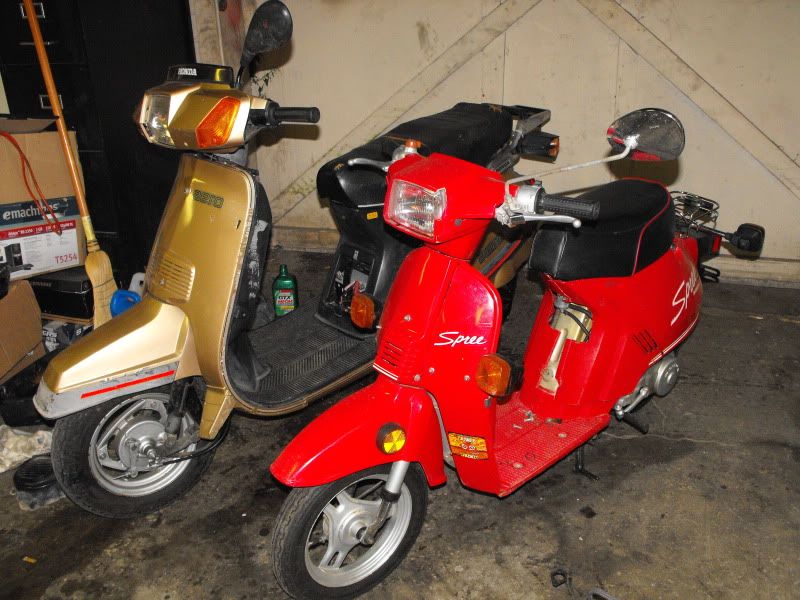 I also have a BIZARRE Chinese made Metro clone with a two stroke Minarelli (clone) engine. It says "Vmoto Milan" on it, but those were only sold in Australia it appears. It also has a KM-only speedo and odometer, so I guess someone actually shipped it here from Austalia...