Thanks everyone for the comments!
ChrisOFNA, not a dumb question at all! I actually wondered about the same thing when I first got the car to the garage too. It is a 12V system, but it needs one small battery. Normal modern day batteries are too tall and end up hitting the hood!
So there's a holiday here that runs from the 13th to the 15th called Obon, almost everyone takes these days off of work. So I swung by to check on my car Friday and Saturday and the paint shop was closed. So I had pretty much given up on seeing or getting the car back this weekend, but then today I got a call saying they'd finished it! I practically flew to the shop and my god it looked good!
Here she is in the shop with the fenders and hood on for the trip home.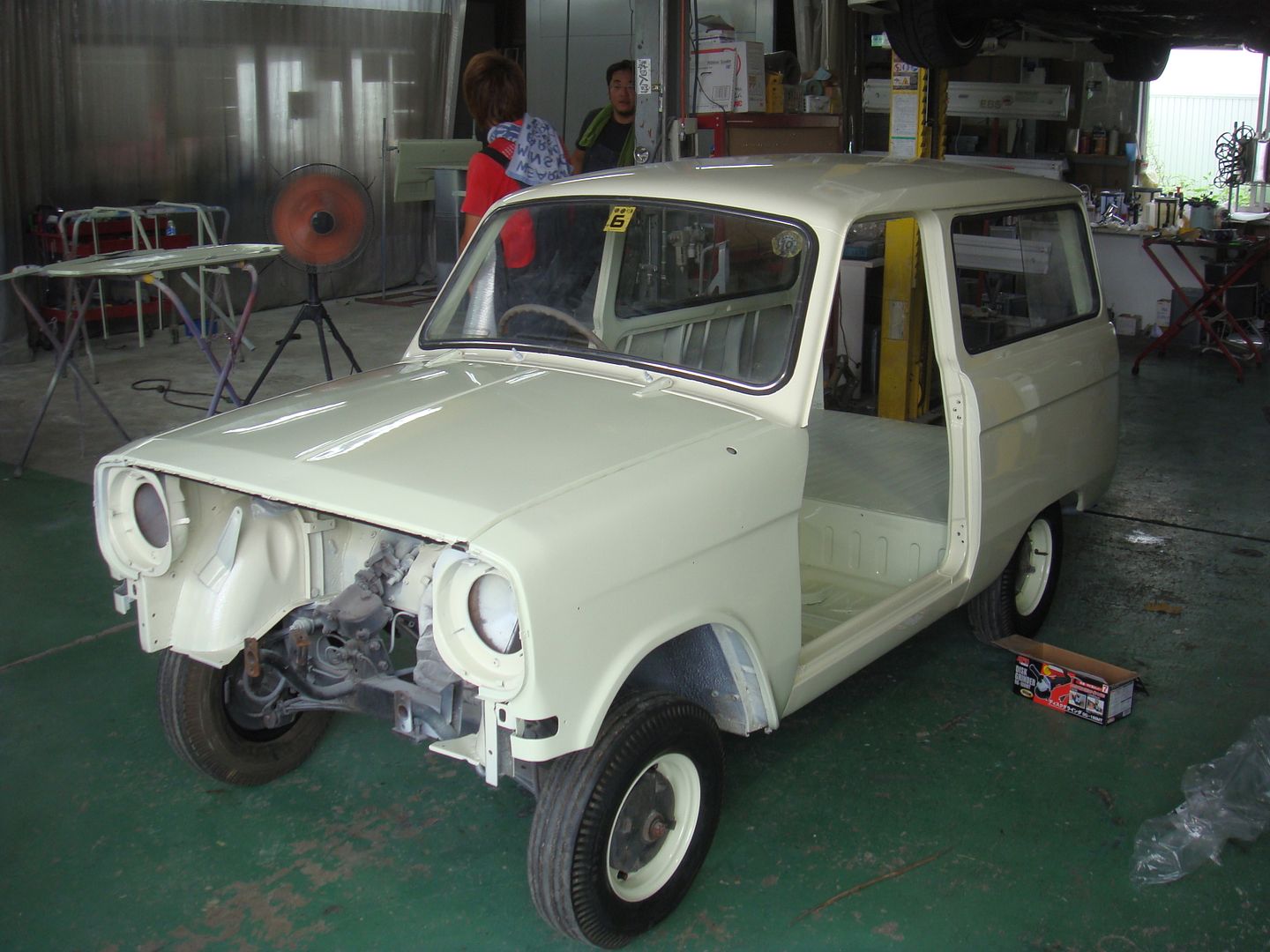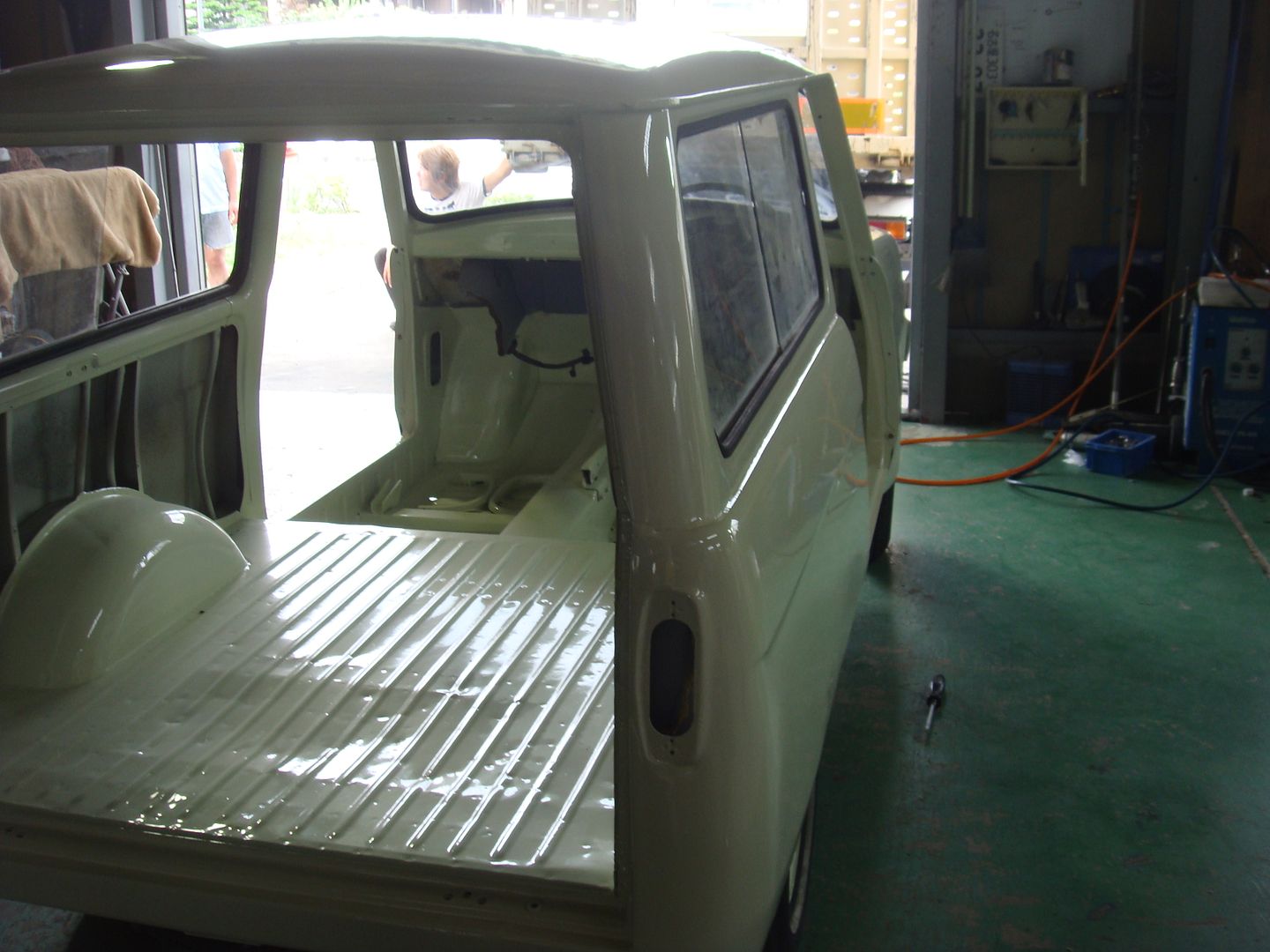 Here's a few of the parts ready to be wrapped up and toted home!
Driver door.
Rear gate.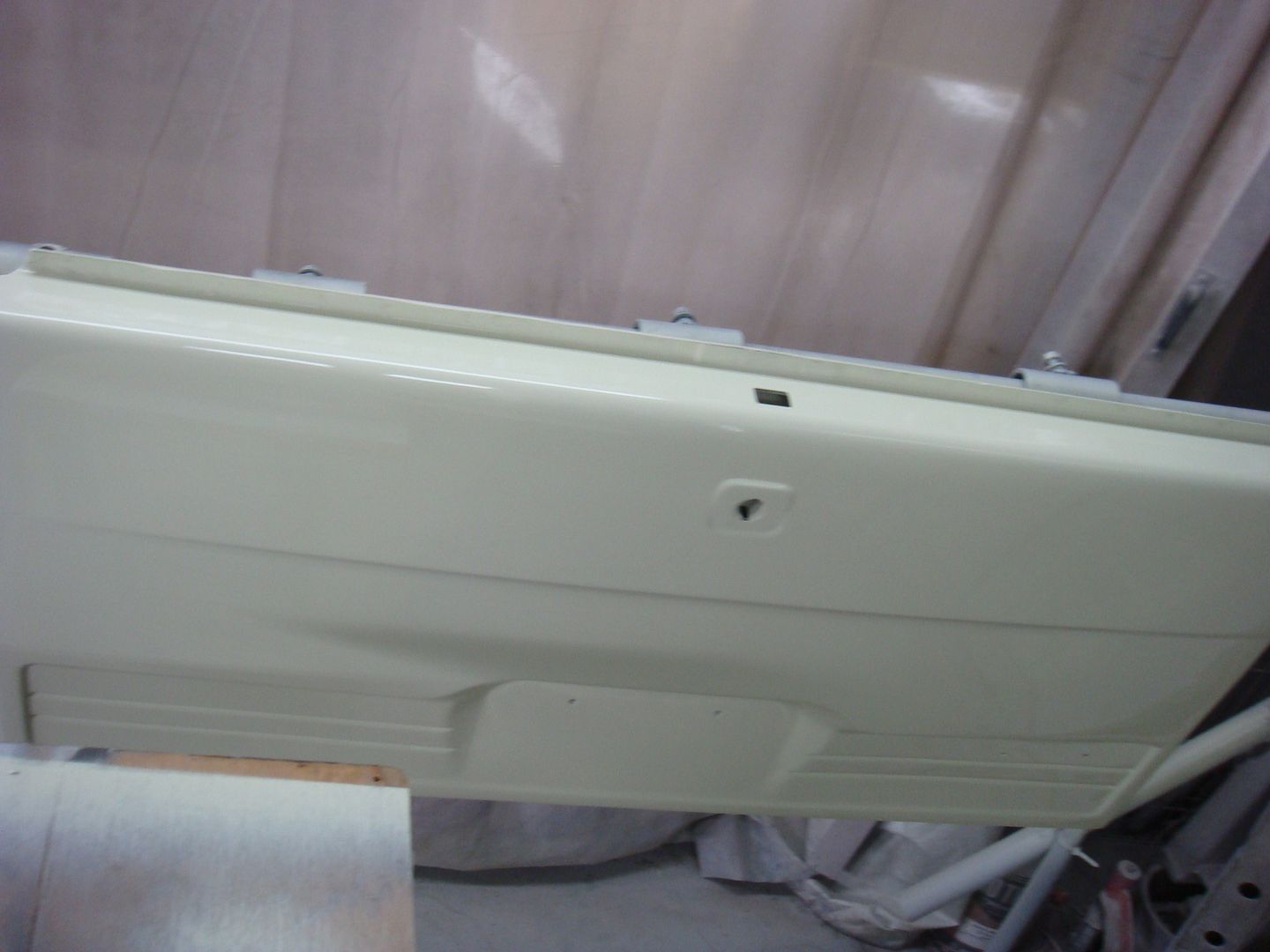 Passenger door.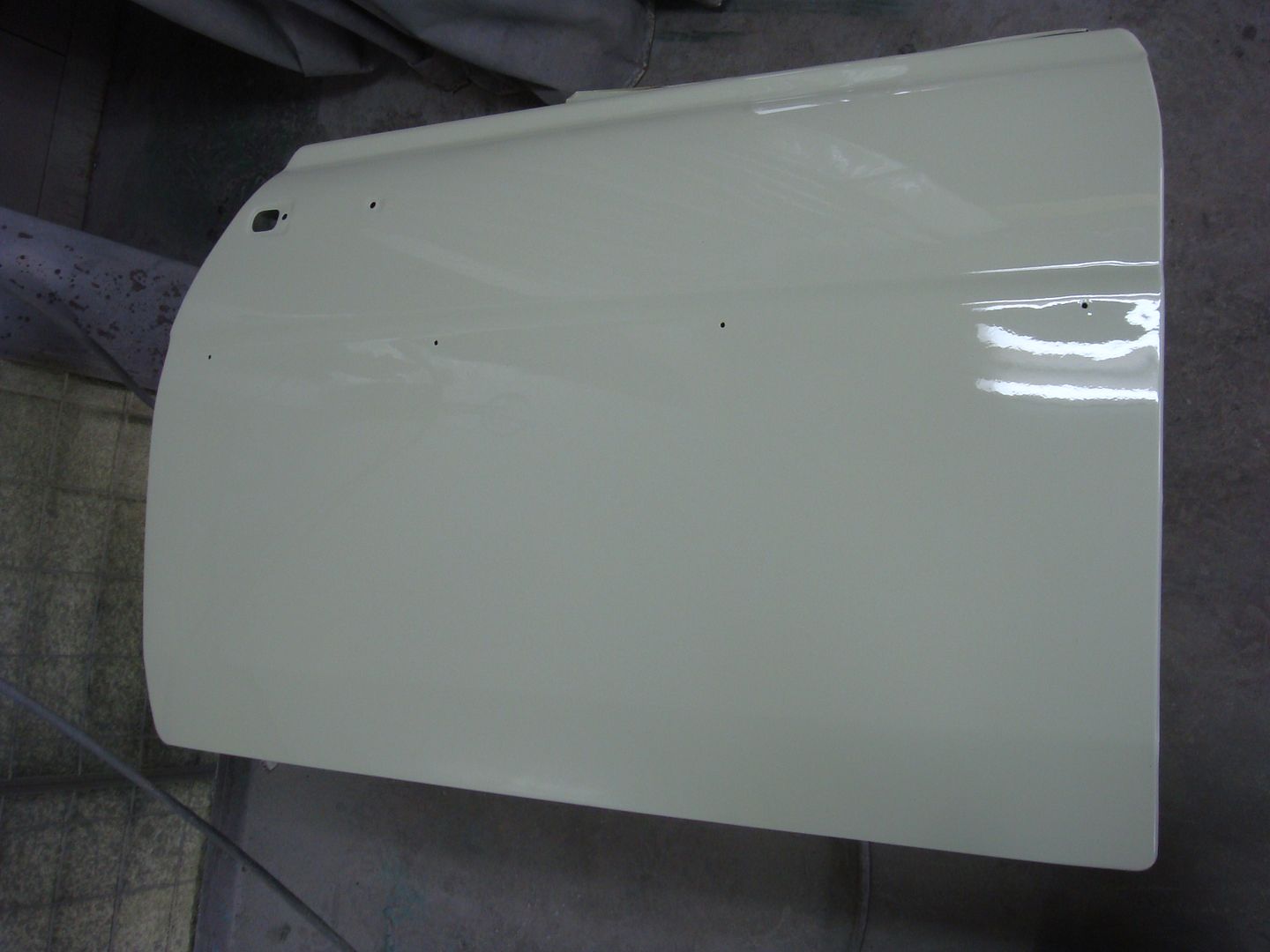 Here she is getting loaded onto the truck.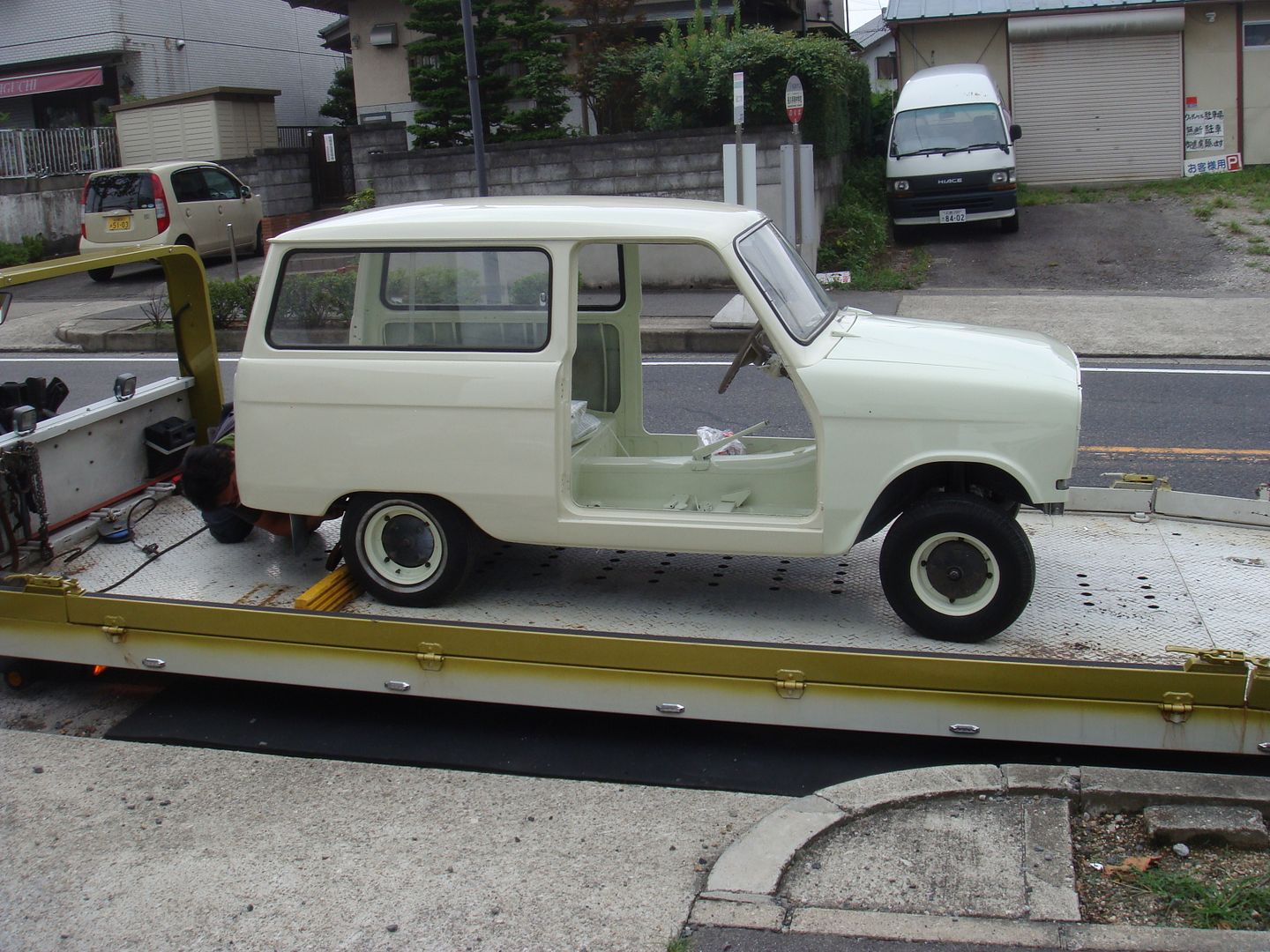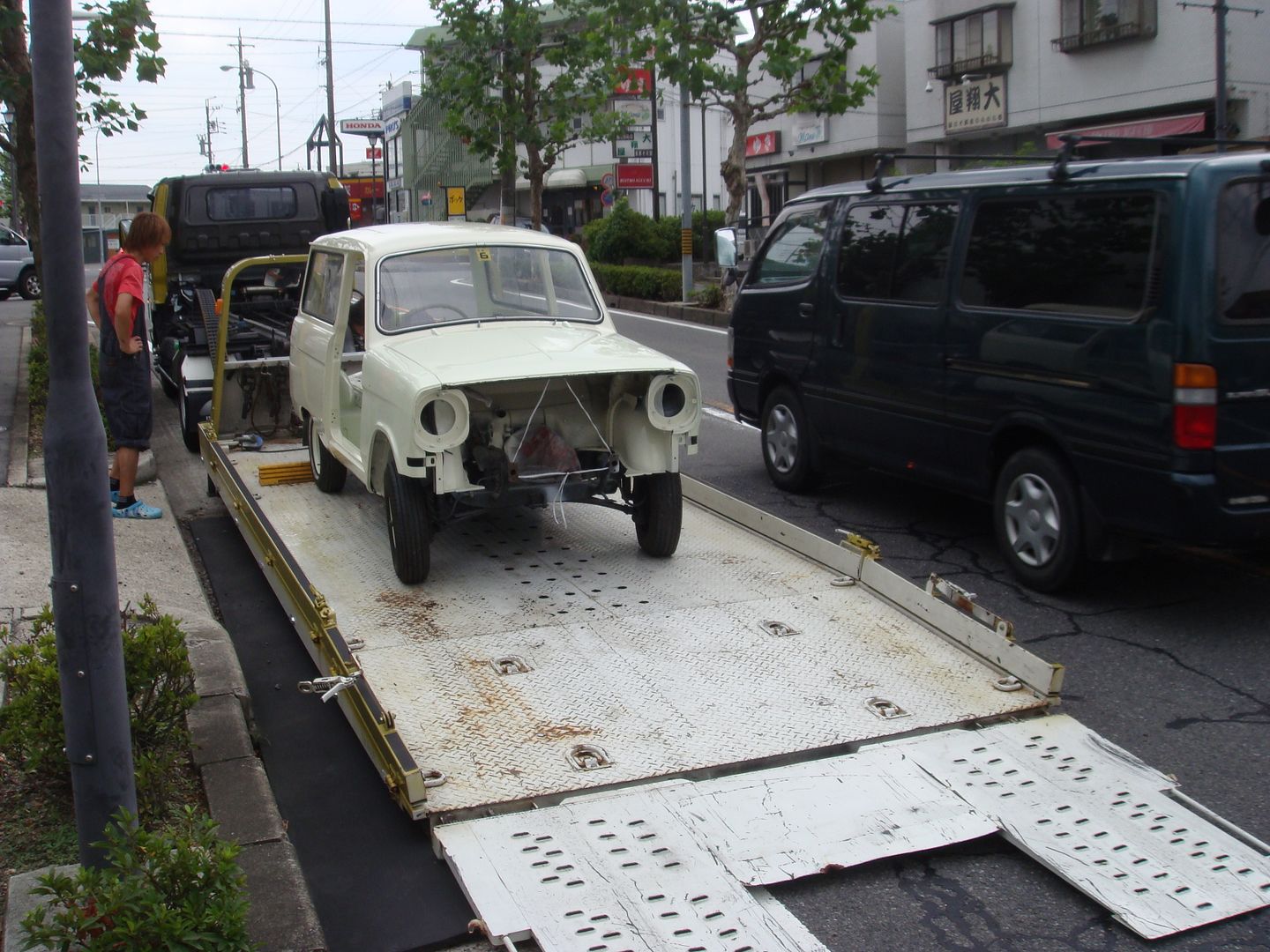 Man that car really is tiny!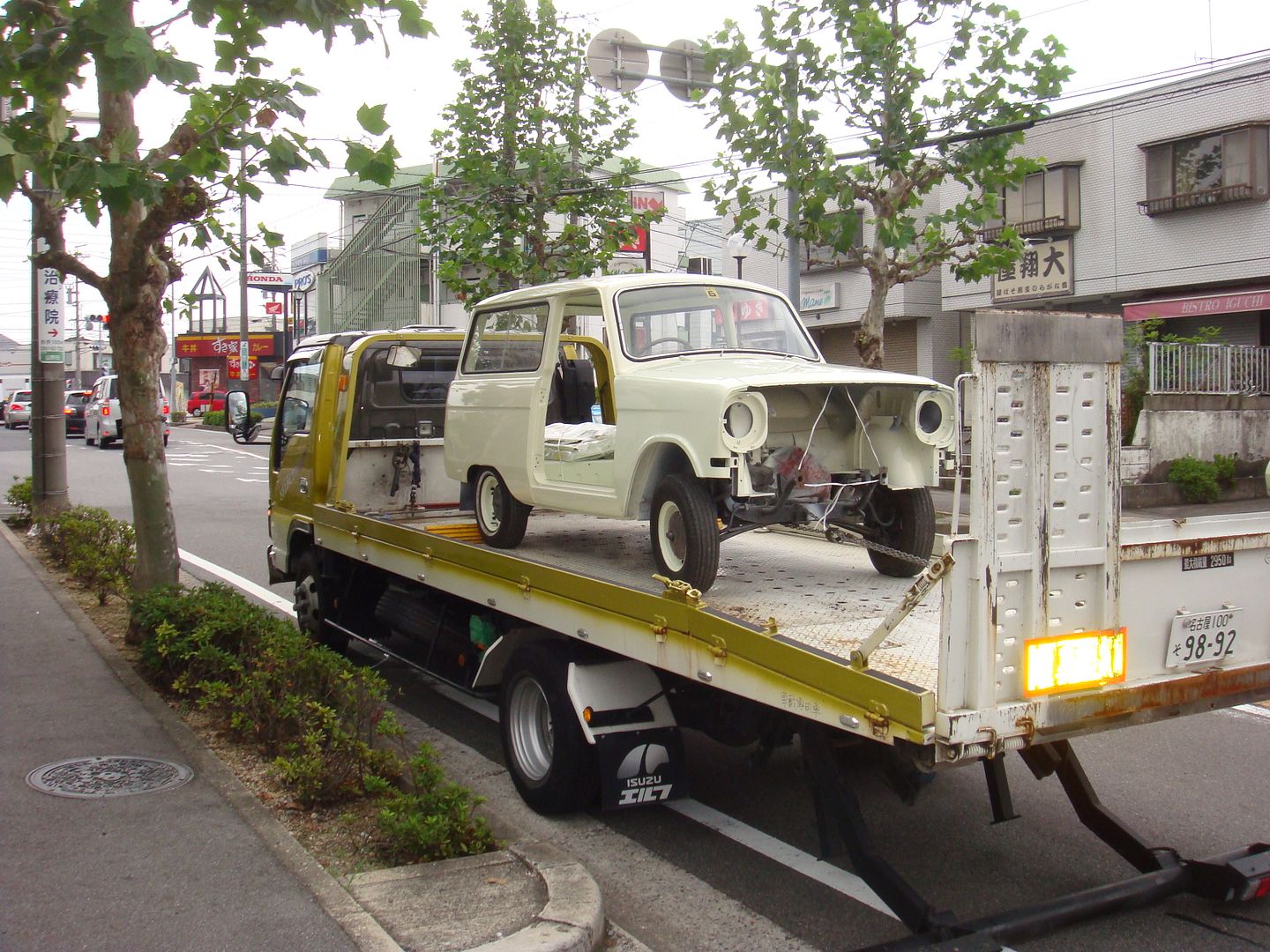 Home sweet home!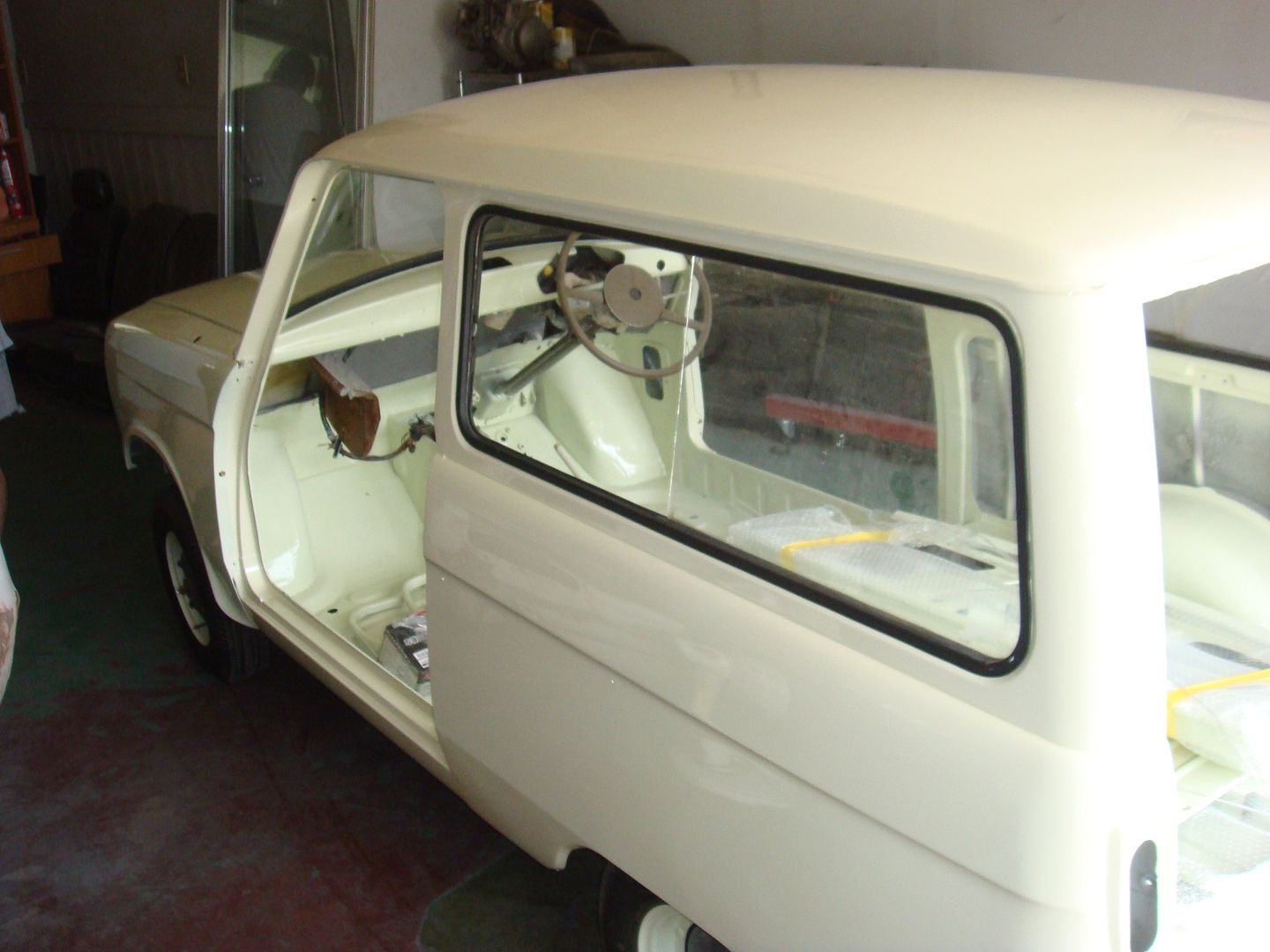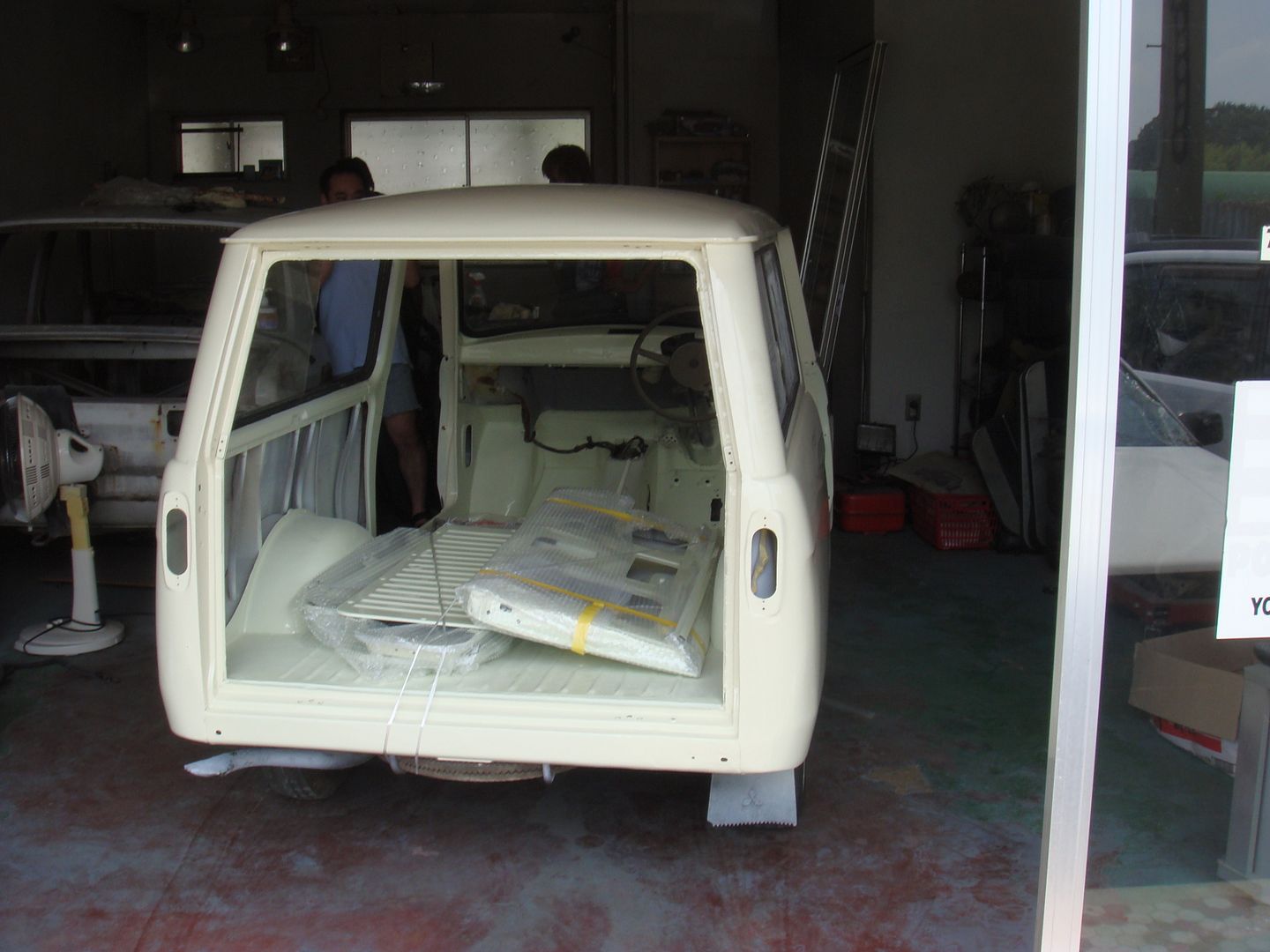 Getting it home wasn't enough though, I still had plenty of energy and my motivation was through the roof, so I started bolting pieces on. Starting with the lower front piece that connects the engine mount bars to the side of the car.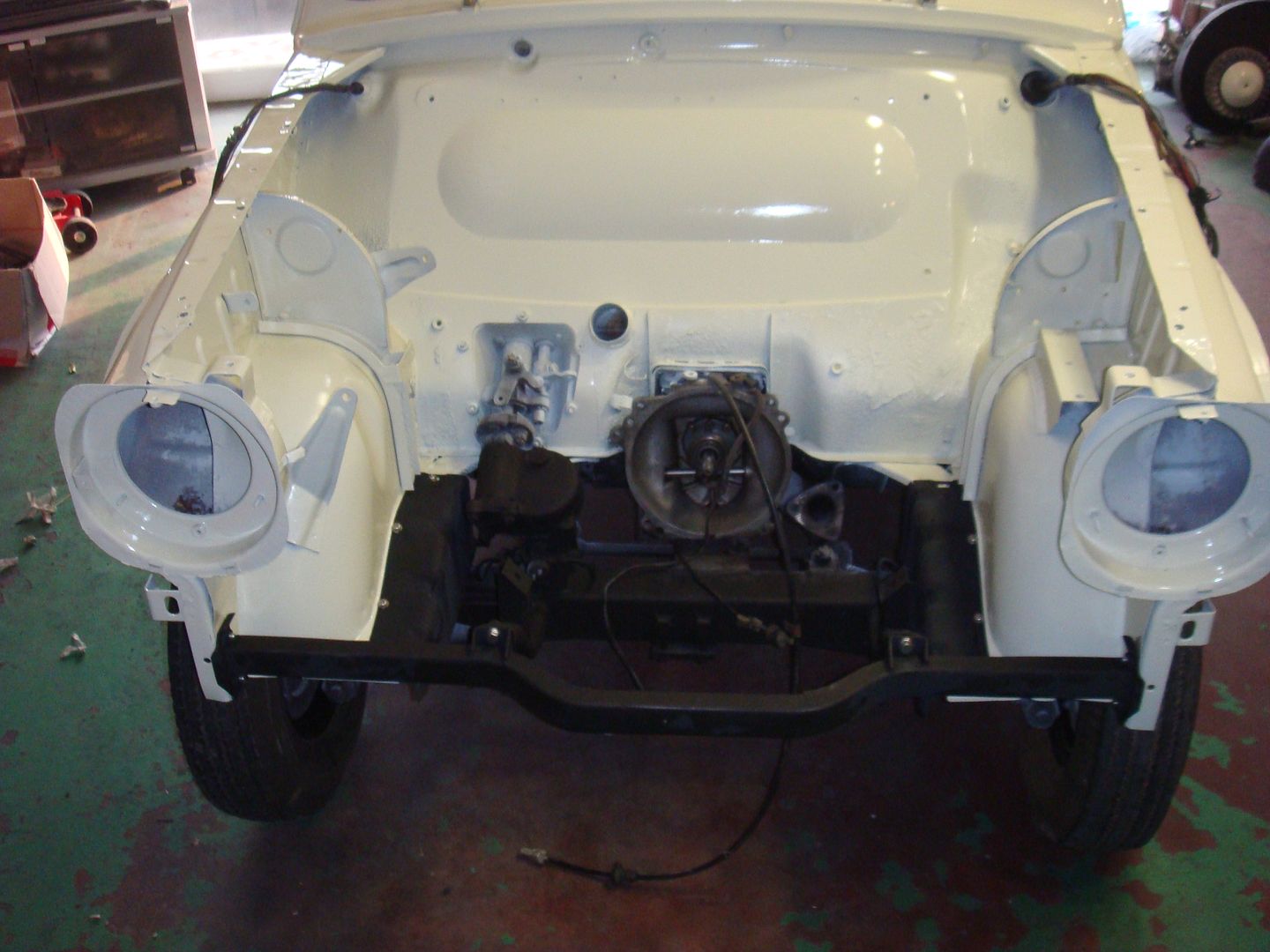 Then I tossed the engine in! No lift, no problem, the engine is light enough to just pick up, haha!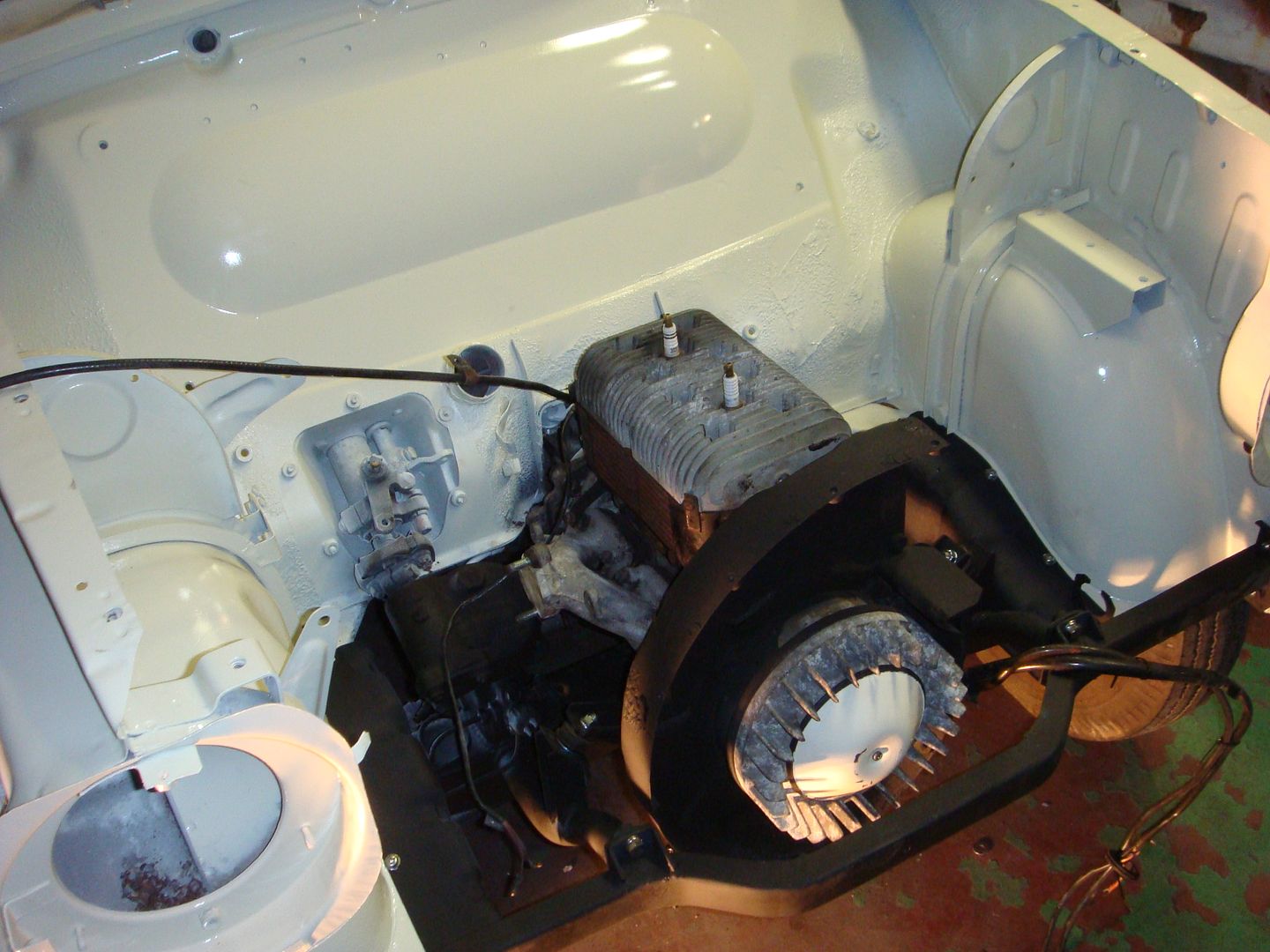 Coils and fuse box bolted in.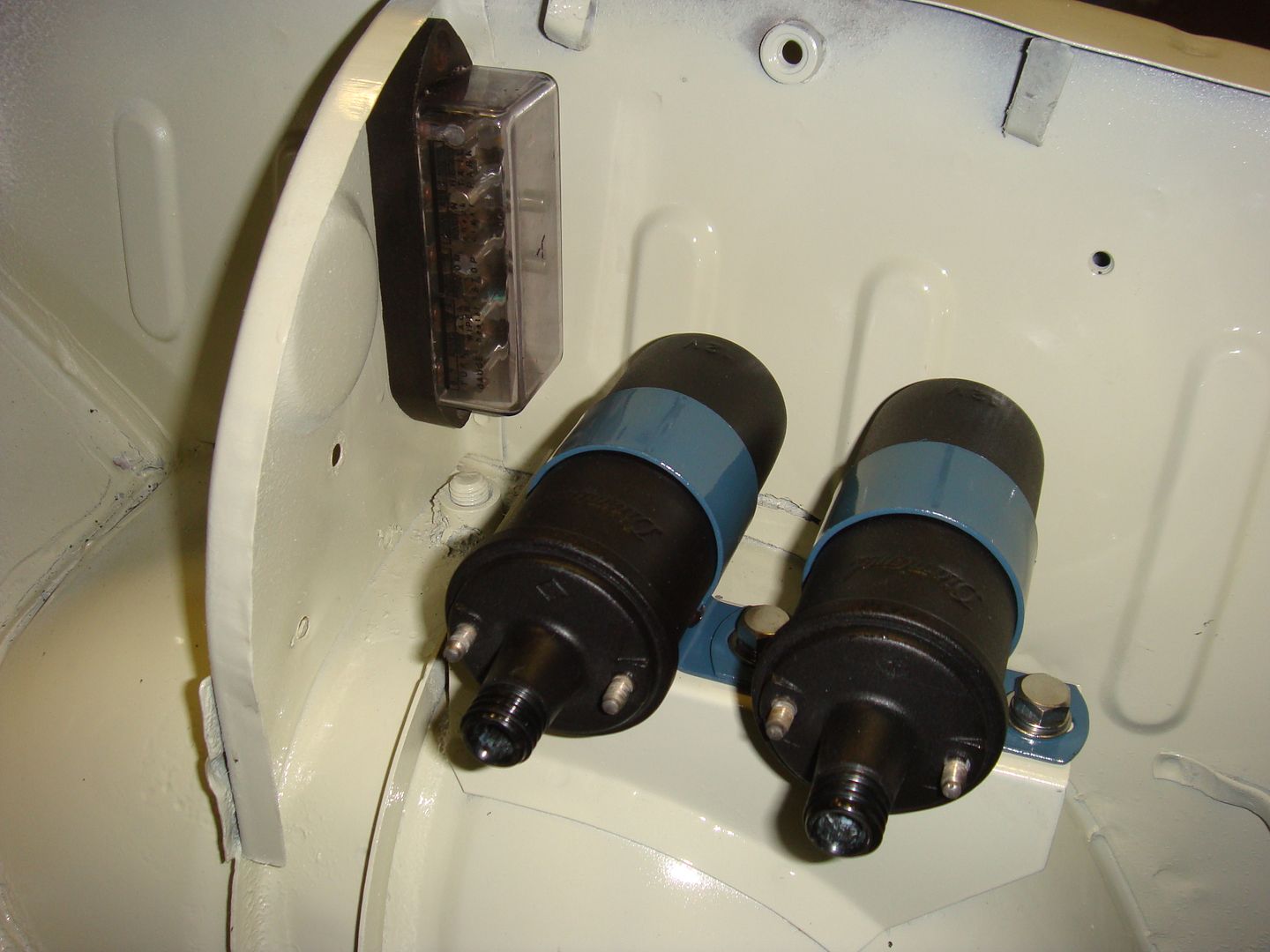 Shift linkage installed.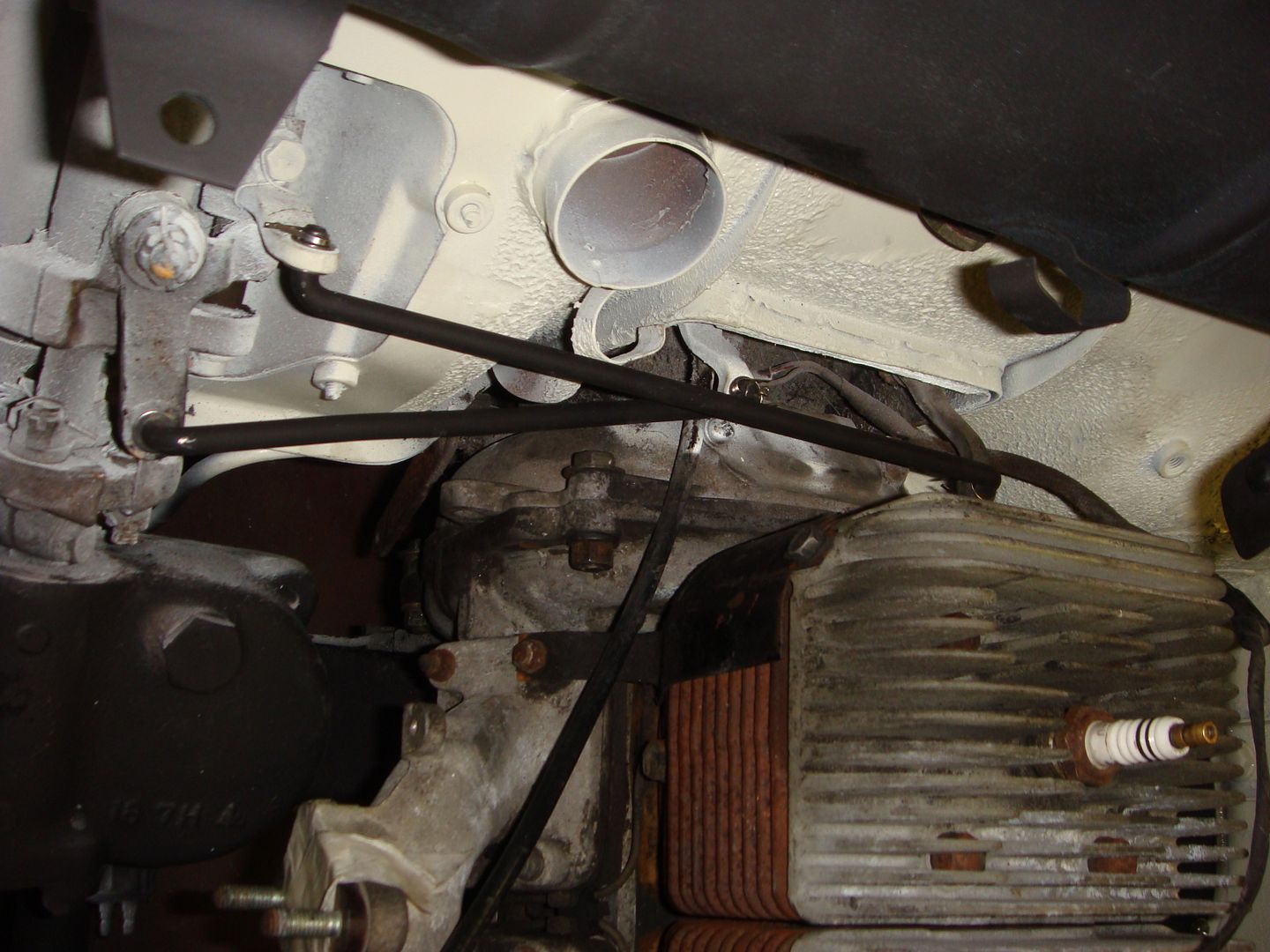 And finally, I got the gas tank and oil tank in! I think the matte black and cream white contrast really well. She's definitely turning out better than I had hoped!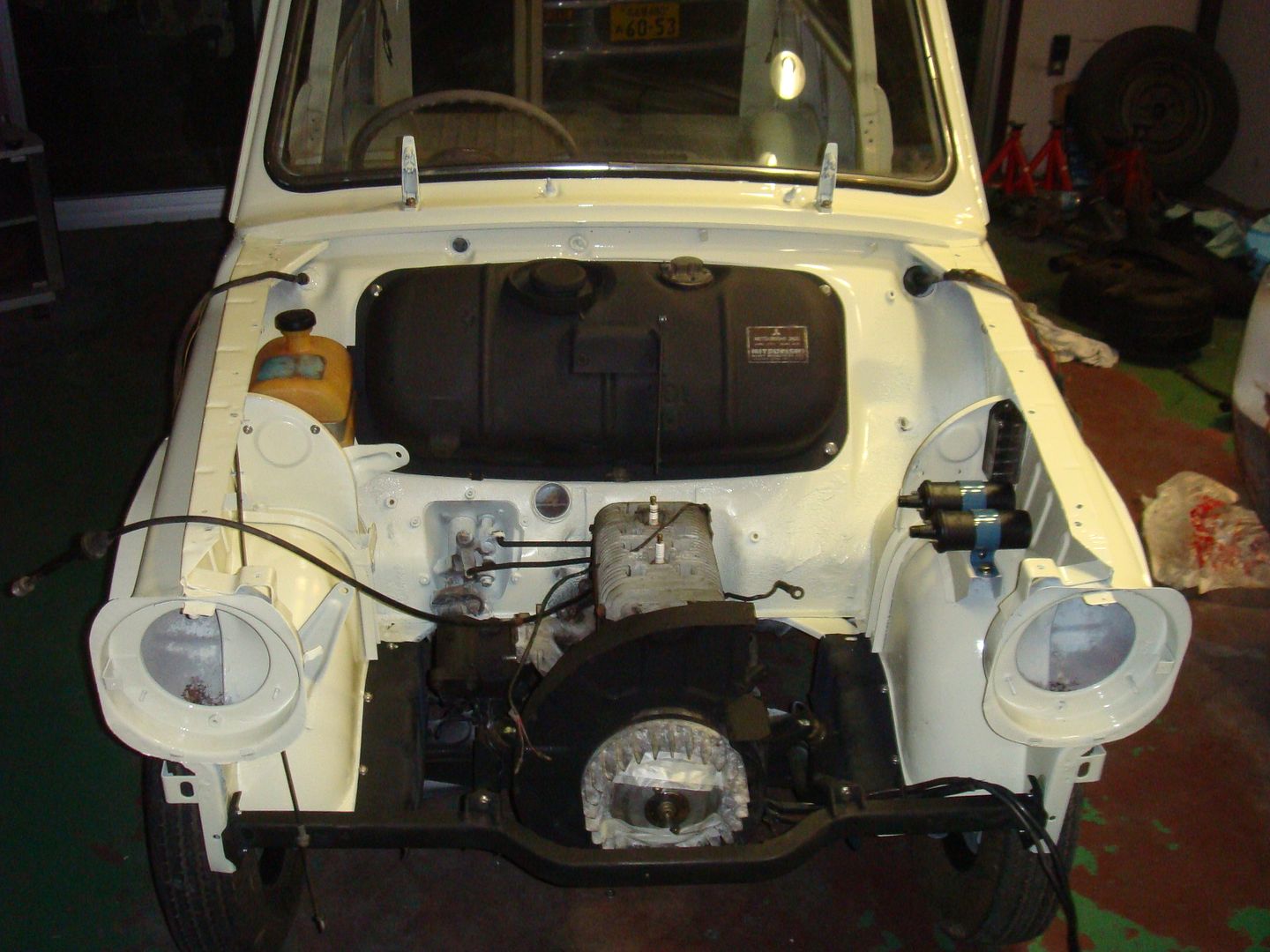 My goal is to have it hooked up enough to fire up on the 23rd of this month. Probably getting ahead of myself on trying to get the engine to start so soon when there is plenty of other things to do, but the 23rd is my birthday and I think firing the engine up and giving it a few revs would be an awesome birthday present, haha!
More to definitely come soon!
Thanks again everyone for the inspiration and comments!
Cheers
David