Searched JNC and was suprised to find no signs of s gear knob thread.
In my opinion the choice and rarity of the gearknob in your JNC can be just as important as the Nardi or Personal you choose.
I love the extreme to the exquisite and will happily trawl 100's of pages on yahoo.jp for the right one.
This is one I got for my c130 Laurel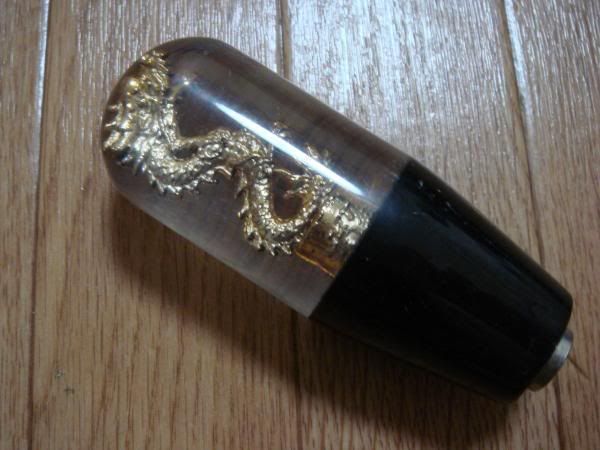 We even found one with a Maneki Neko inside for my girlfriends Starion project.
Many have flowers..
Some are just in diamond or crystal styles...
Or glitter...
Many now even have 3D designs lasered into them...
Litterally hundreds of choices from a rare wooden Skyline original to a foot and a half long Bozo eye poker. I've even seen some sell for the price of a set of wheels
A simple search for a gear knob can turn into the search for the holy grail but to find the Shangri La its often a road worth taking