A little bit more work was carried out with the door section, front crossmember and the front chassis.
A small rust spot, cut, welded and shut with some fresh metal.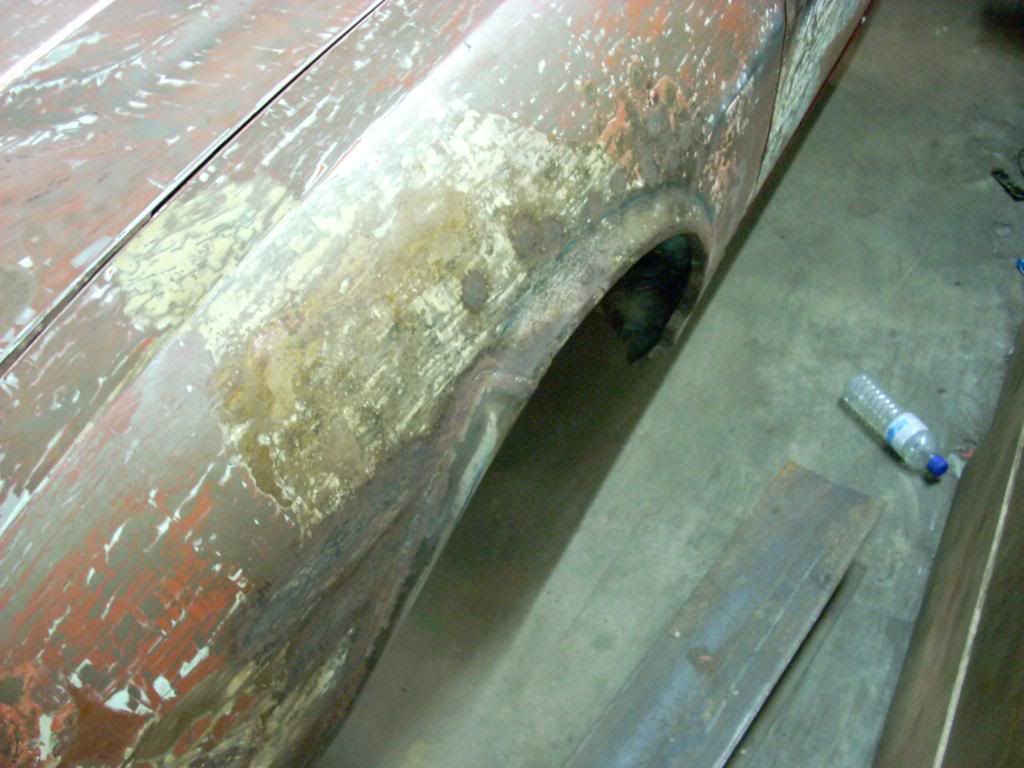 The front fenders on both side had it's wheel arch re-beaten to the correct shape, as previously it had too much body filler and lost it arch line.
The front chassis was rusted quite badly, so that was repaired, shiny! if you guys want to see the level of damage on the chassis, you guys can check it out in the first post of this thread.
As you guys would have seen in few early posts you would have noticed my front crossmember was rotten away badly, so here is the newly fabricated front crossmember.
The guys at the bodyshop have put in some great deal of work here, and it really starts to show it's details now. The car is looking more better now.
Regards
Raj