just starting a thread to show progress and maybe get some good advice. recently bought a 1981 corolla dlx 1.8 3tc te72 5 speed all that stuff. graigs list add said "good running toyota". and it is that. i was stoked, and tax xhexk just came in. so i went and got it. 1200 dollars. shouldve done alot more research. guy claimed 77,000 miles, yeah thats all it shows. looking around the car i found a peice of paper with "oil and filter change 109,167. HA! got it home and cleaned off alot of crust from the underside and under hood. also removed the rats nest under the spare tire. then found rust from trunk seal leaking. so i replaced the fuel filter did oil change dropped the fuel tank and pressure washed it. so much rust came out. put the tank back in filled it up and added seafoam to tank, and oil. drove for two days and fuel filter was glogged again. need a new tank... but for now it works. clean fuel comes out of the filter so its good enough for now.
chnged brake shoes, rear wheel cylinders, and found a snapped parking break cable. just got my axle seals, and pinion seal. waiting on rear trans seal.
removed the air pump, hoses, vacume lines most of egr stuff, put a filter on pcv valve, all just to make room to easily work under the hood, and loose some weight.
air pump gone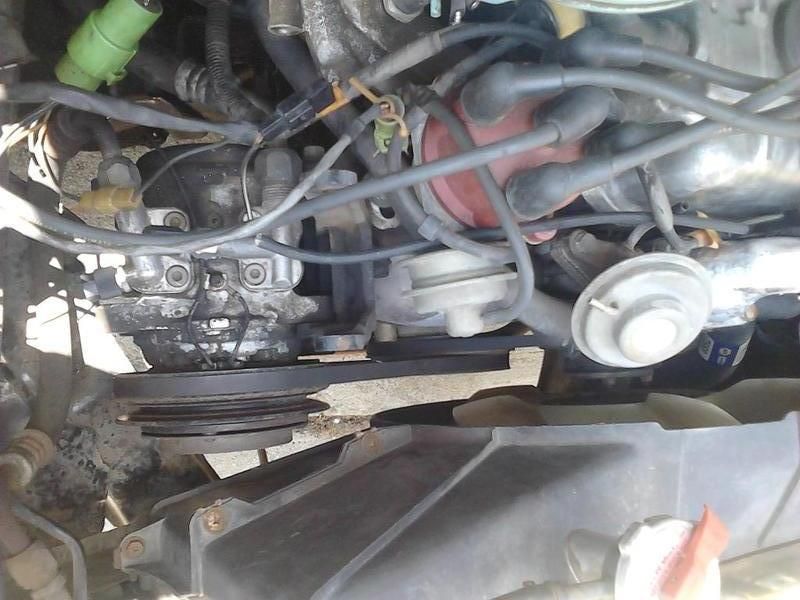 charcoal canister, air pump hoses and all sorts of not needed junk.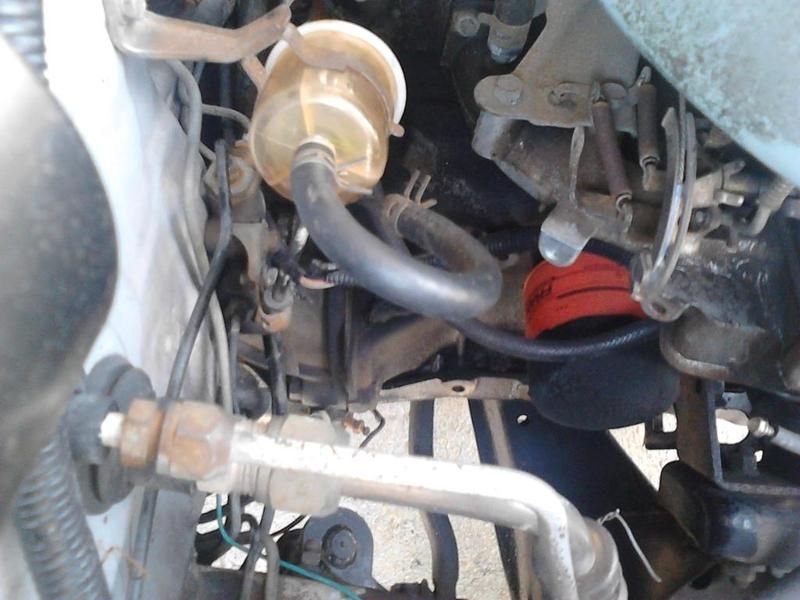 a little more roomy. much more to go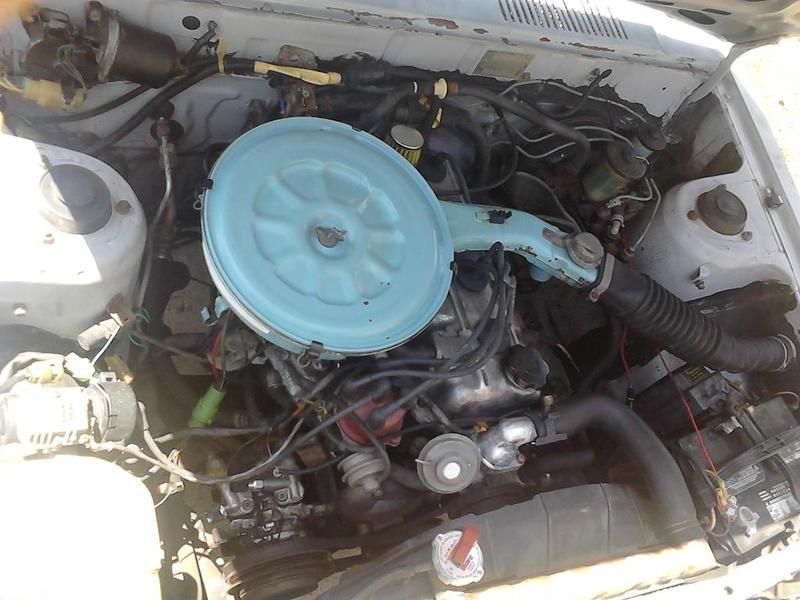 cleaned sanded and refreshed front grill, badge, and headlight bezels. passenger side bezel was in two peices. jbweld, sand paper and paint...

i need a passenger corner lens. see the one that isnt there?
ill eventually do the quad light setup.
also kryloned the hood and trunk as they were way ugly.
after i got the car running well and built some trust i found some wheels about 85 miles away. filled up with premium fuel, drove the car there and back with no problems. after 10 mins of driving interstate 20 i switched to backroads. which turned out to be harsh but mostly 55mph and straight. prob added more miles but it was fun.
14x6.5 +9 enkeis. 92s or apachi idk someone tell me. btw i got em for 150 bucks. SCORE!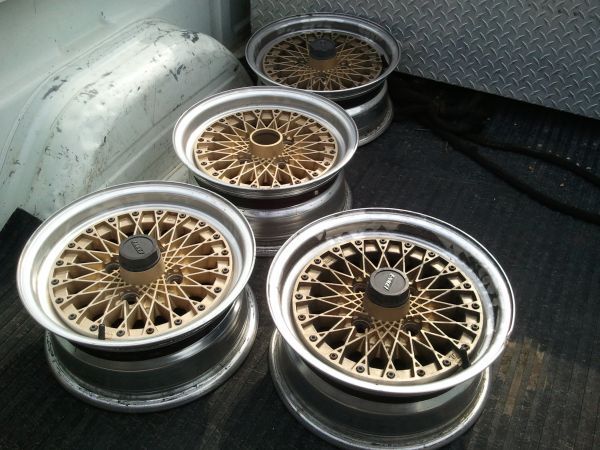 cleaned up and test fitted. fit great and almost flush.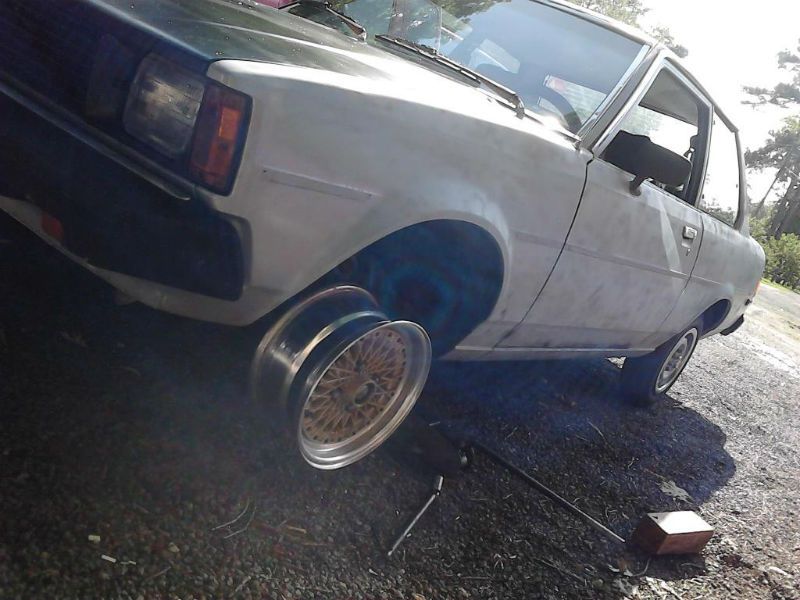 thats about all ive done so far. gotta get cash for tires and front brakes. needs new springs, struts, and bushings all around. and i think i need new ball joints or somthing. plus when steering sometimes i hear a weird whining noise. and some awful noise when pulling out of my inclined driveway. i assume its the rubber on the spring seats up front.
any suggestions on things to replace will be helpfull. im sure everything is oem factory stuff and has never been replaced. im learning as i go.