UPDATE
Yes and this time its a mix of good and bad!!!
Well I parked my car outside my mates house over night and this is what I found in the morning
Someone had hit my bumper AGAIN on the same corner that got hit last time last year!! Its bent the bumper and the bracket, ripped my plastic end cap in half and dented the front panel under the headlights, all of which need replacing or repairing this time!! Unfortunately no note was left and it was a hit and run!!
Hopefully i should be able to get the bumper no probs as my supplier owes me a new one as this one went rusty after only a few weeks and is faulty! The rest ive got to buy myself!!!
However, on a better note I have got myself a new set of winter rims!!
These are Proper JDM yO TyTe etc etc Watanabe light rims running Dunlop Cut slicks (although street legal they are crap in the wet so are gonna be changed). Ive got a soft spot for these as I has them on my old CRX too, although these are wider with a bit of a dish!!
The best bit is they cost me nothing as i swapped them with a local guy with an AE86 as he liked my wheels with the polished lip!! Job Done!!
Heres some pics..............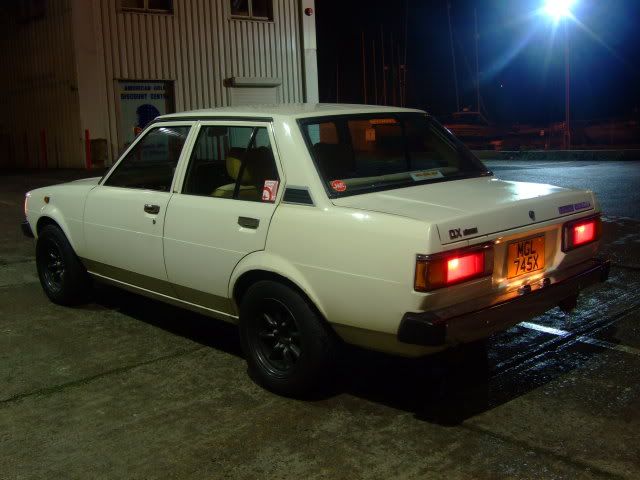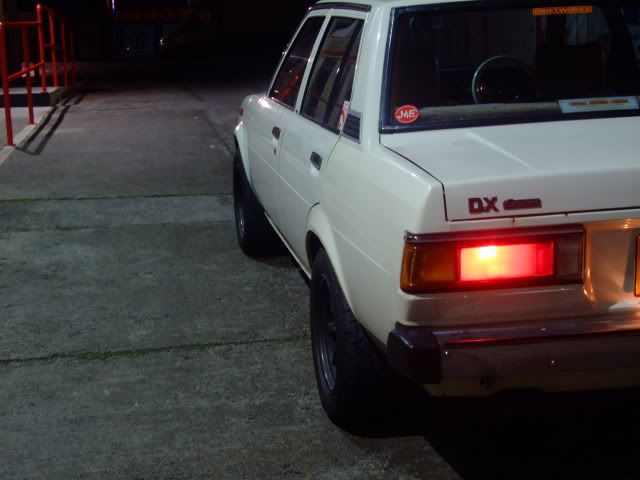 The wheels are 14x7or7.5 with my old ones being 15x6 so they fill the arches out nicely!!
As you can see Ive also Added the chrome strips on the rear lights as per JDM models too!! I'm an attention (to detail) whore LOL.
Watch this space for my summer wheels coming soon