Update:
Car is "cosmetically" put back together for the most part.
Since it was burning a little oil, I'd figure I'd change out the valve stem seals. But as I began to take her apart, I realized that about 8 or more of the head bolts were stripped and not holding down the head!
Since I had bought a full gasket kit (mainly for the valve cover gasket and valve stem seals), one thing lead to another, I ended up pulling the head, getting it surfaced, changing the valve stem seals, and helicoil the block.
Found a water pump no problem, the time chain/gears are on the way.
So it's a waiting game with the motor, so since I am waiting, the process of air bags has begun. Will post pics of the progress of the bags soon.
While the head was off, had the opportunity to do a little cleaning with a bit of simple green and elbow grease. It looks better but I wish I had access to a pressure washer (yet).
Before: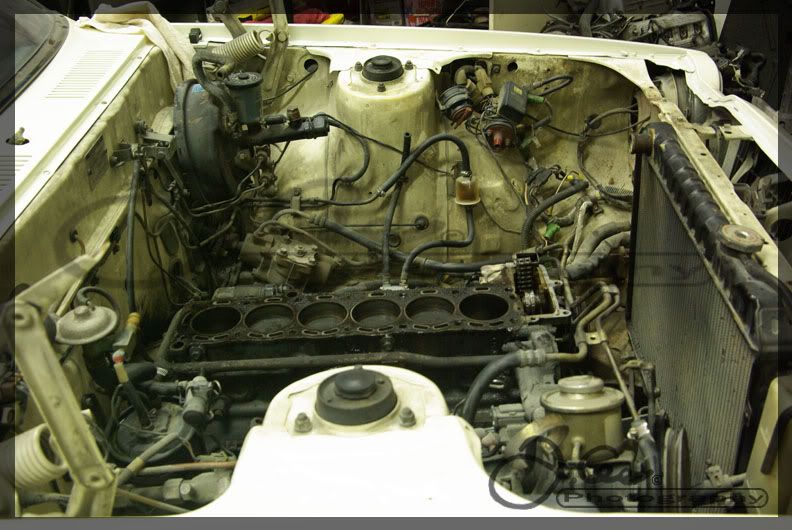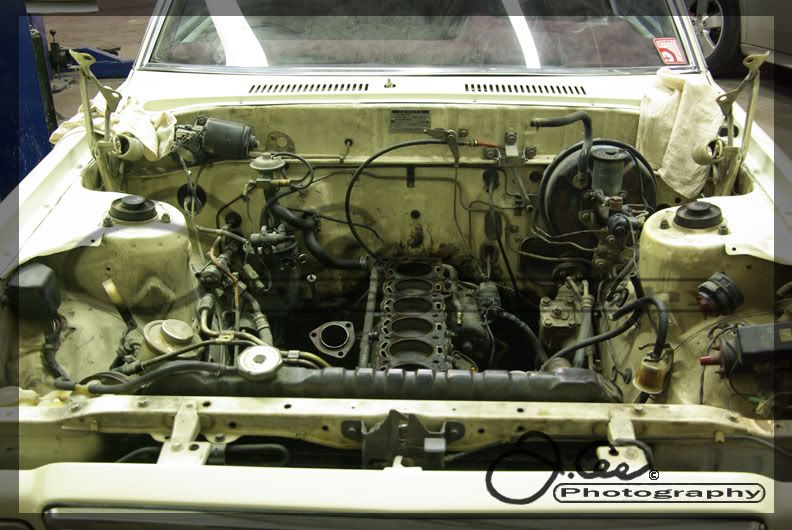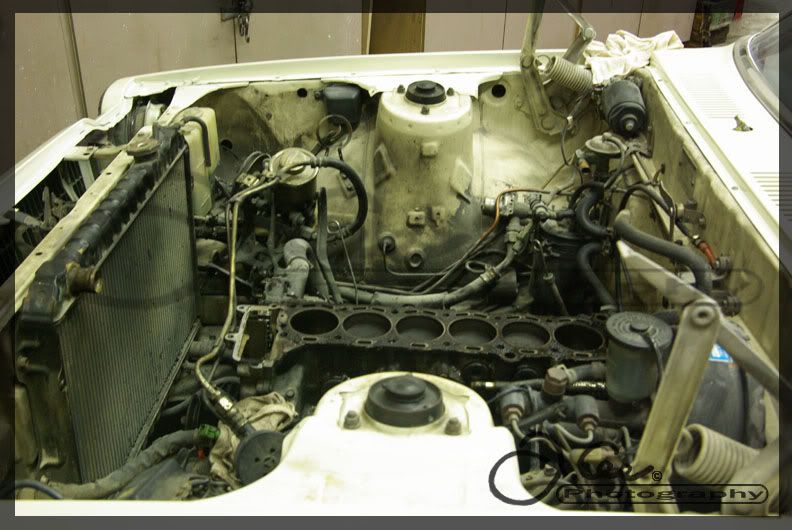 After: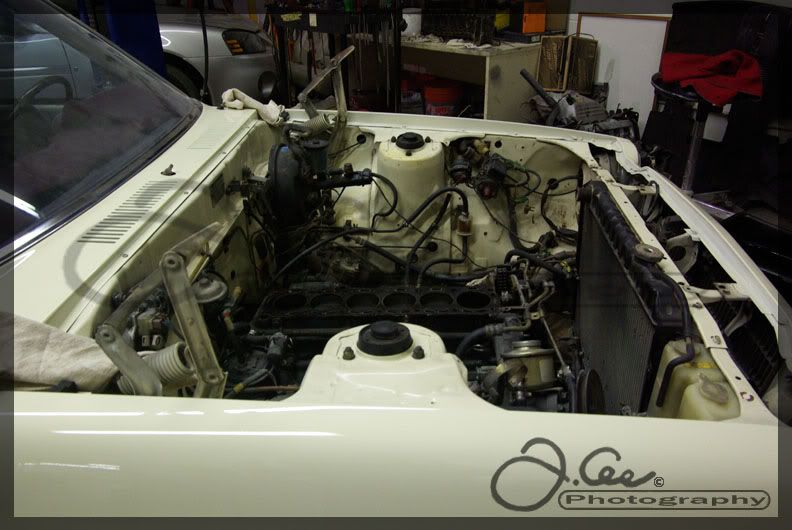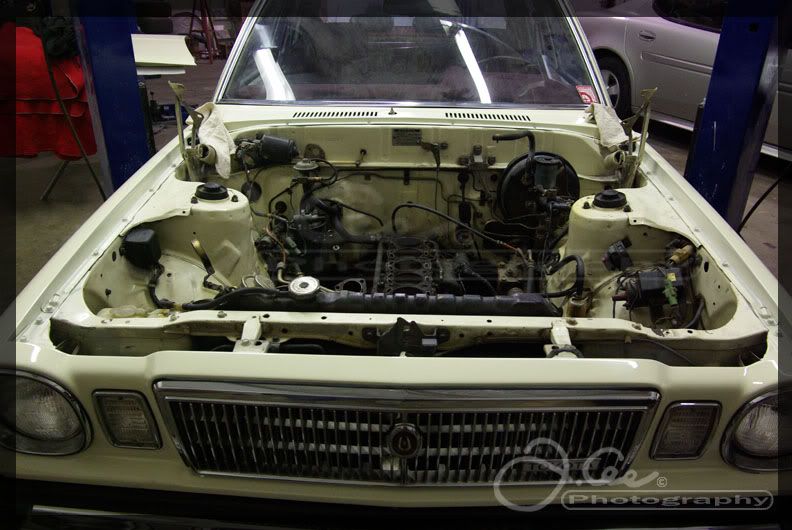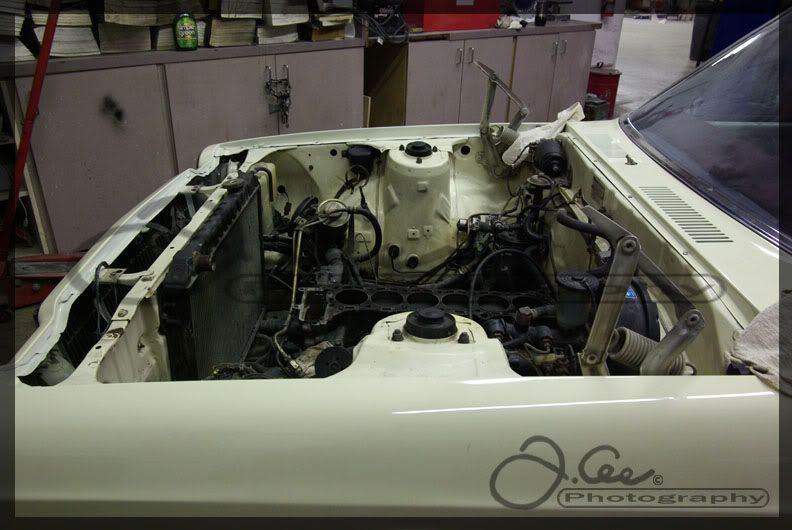 Could really use a pressure washer...