days after.....
the black paint on the lips started to peel off. hahahahah! EVEN MY CAR DIDNT LIKE IT BLACK!
so, i peel all of them!!!
tadaaa!!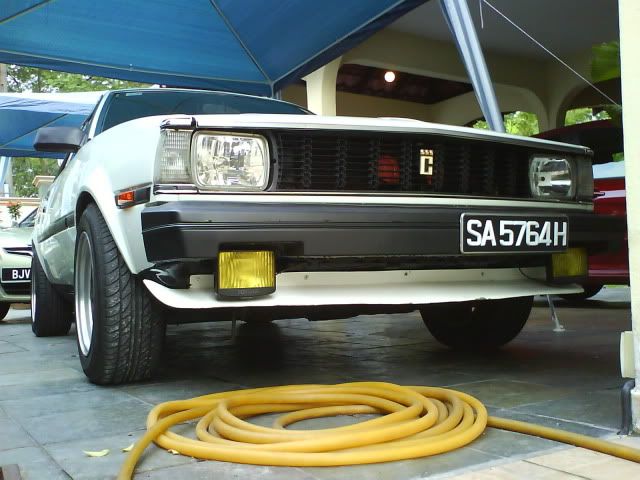 but.... the good news has been overshadowed.... i couldnt start my car that day..... n in my mind, it might be the alternator and the battery (which has not been replaced since 1984!!!)
so, i checked the voltage at the battery n alternator.... n its very low!!! haihhh.... this shows my money flies....
managed to get my engine starts by using jumpstart technique....n drive slowly to my friends workshop.....
~~~posing with the other breakdown vehicles. heheheee~~~
then i bought a reconditioned alternator (IC type) with a new battery... it was costly! awww....
then, just go back to home.... home sweet home...