hopefully we can get her buttoned up and fired up for reals so i can get some video with sounds of the 272/264 hks cams burbling. *blub blub blub* we're swapping in a small port intake manifold converted to rwd. can't wait!!!! toda valve springs, toda adjustible cam gears, all oem toyota gaskets, seals, bearings. 3 angle valve job, rehoned cylinder walls with new piston rings (oem of course).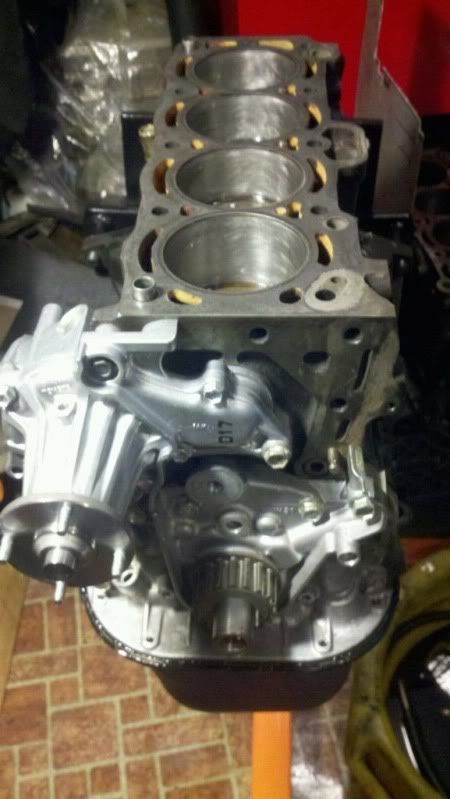 proper degreeing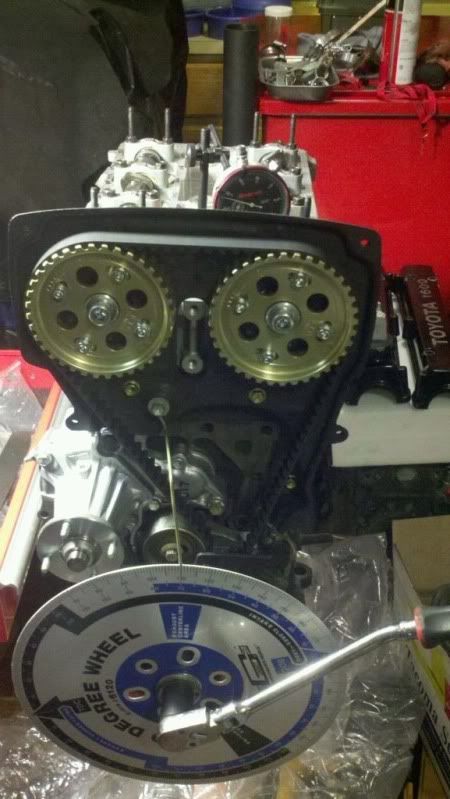 nst pulleys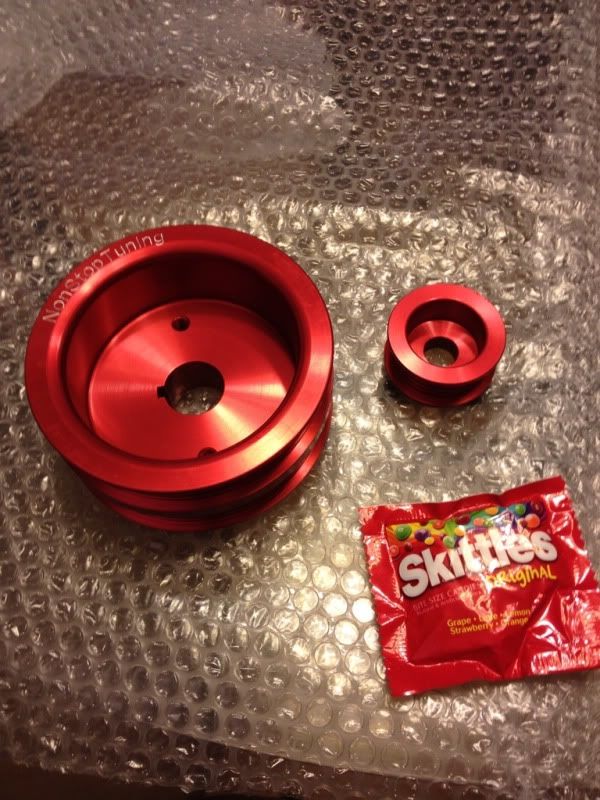 properly converted smallport intake mani to RWD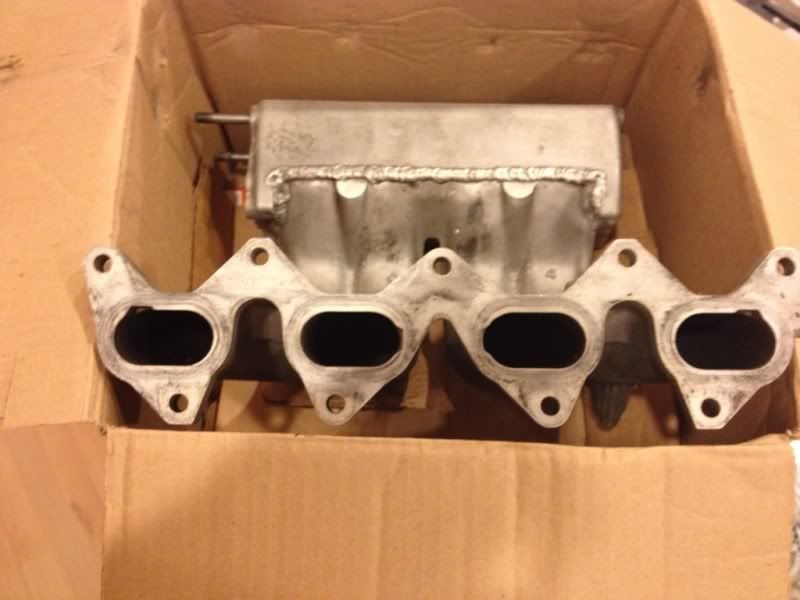 mock up
one of my pals works at boeing as an airplane painter...he painted the valve covers with airplane paint! ha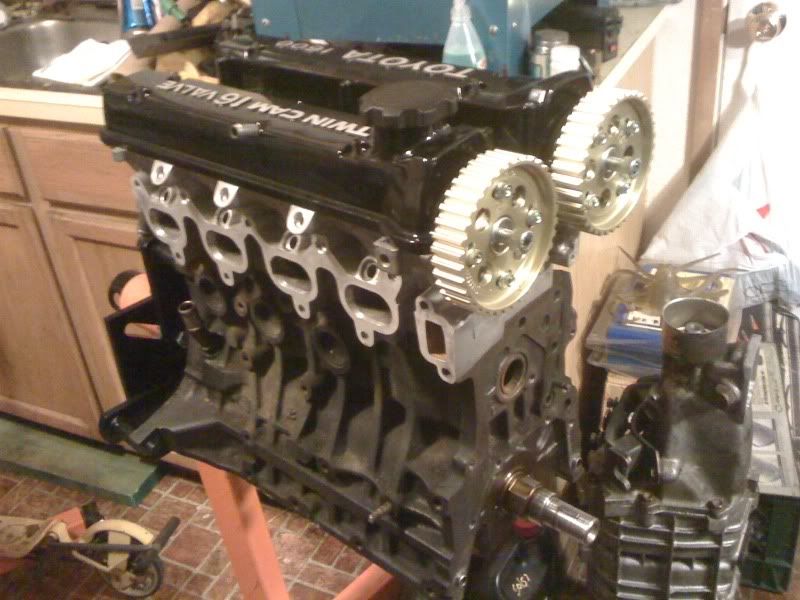 and if you're wondering, yes, all this is in the kitchen...