1979 Toyota Hiace camper is a lwb 2.0litre. Unseen eBay win! I collected it on Saturday from Hereford.
I picked it up from the 2nd owners, an elderly couple who had owned it for 25years! They used it to drive to Portugal every year reason for selling was they have recent brought a house down there. The 1st owners were a couple from the local RAF base apparently it spent most of the time in storage in one of the hangers!
Condition wise its pretty good the interior is mint every thing is there fridge/hobs/sink, it's a 5 berth. Body work is pretty good, a few bits of filler in the doors and a few rust bubbles but nothing that can't be sorted. Mechanically it's in good order it was fitted with a recon engine around 30000mileS ago, although it does need a tune up. Only real problems atm are the pop-top roof struts are dead, although there are some poles to prop it open which is not ideal.
It has plenty of power for a camper we were crusing comfortably at 70mph on the way home not to bad on petrol either I worked it was doing around 26mpg which isn't too bad for something brick shaped.
Plans? Get the body work sorted, eventually i'd like to get it resprayed but at the minute it can stay white. Also stubtle mods taking a leaf out of these guys books:
http://www.stupidcrown.com/?page_id=1364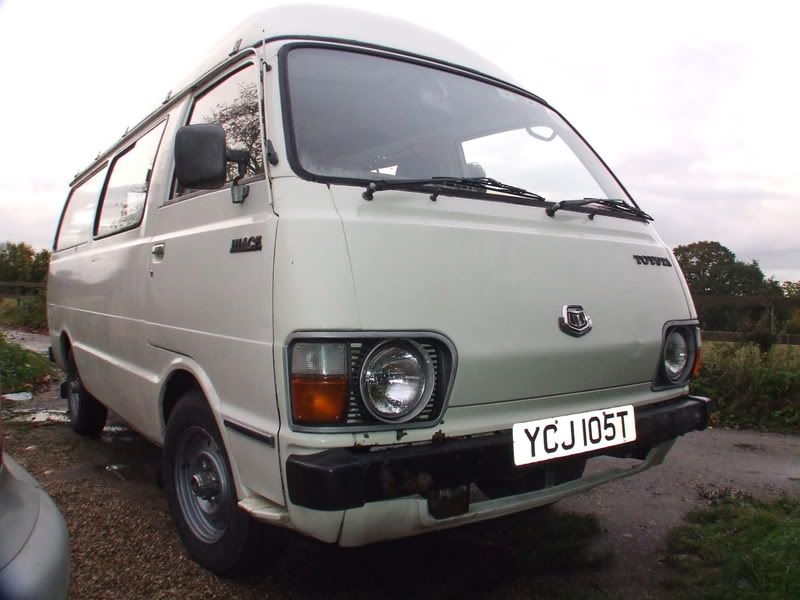 original dealer stickers 'Hereford Toyota Centre' - its lived in Herfeord all is life!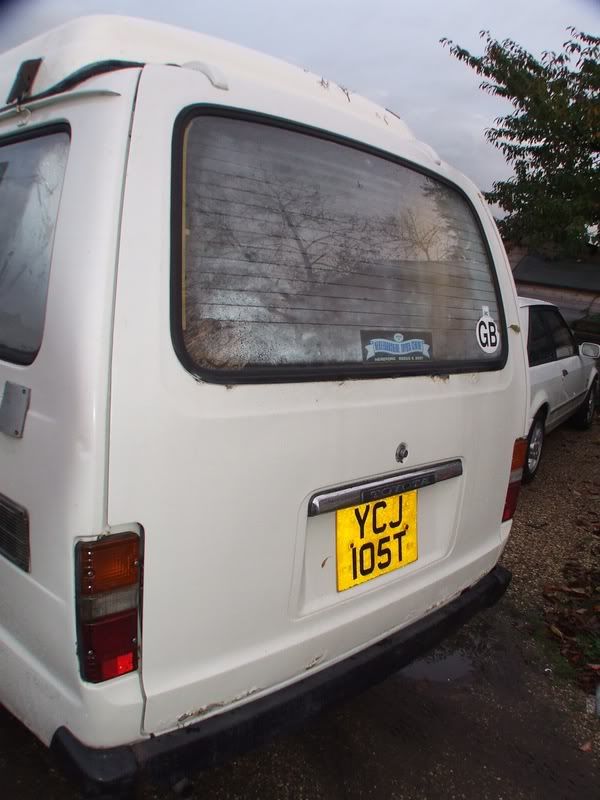 retro orange/ brown retro interior ;D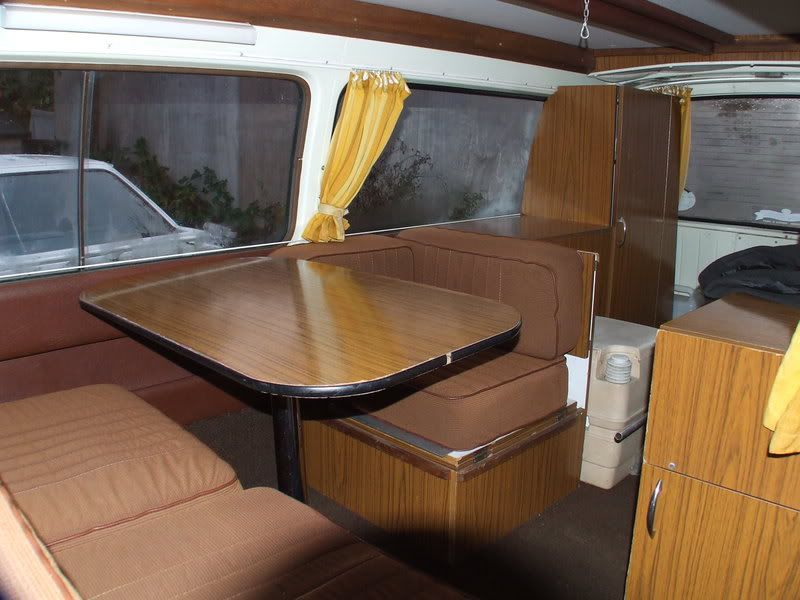 CC74Z