So as most have heard i decided to part ways with my 75 Celica.
I always had a dream of importing a car from Japan. Wasnt sure if i wanted a KPGC110 or a Celica but for the price a Celica at this time seemed more reasonable. After doing some research i found this 1976 TA28 Celica. It made its way here from Yokata Air Base in Japan to Long Beach California. Then transported to the Importers facility in Texas. After import we found the engine was not running which really delayed finalizing the purchase. The importer covered the cost to have the engine repaired. It now has all brand new pistons, crank, and bearings. Had the head rebuilt also. We finally reached a final financial agreement last Monday and i had it shipped to me in Tennessee. I admit the car was not as quite pristine as i had hoped. Has one small tear in the drivers seat but otherwise interior in mint. Exterior wise the paint definitely shows its age. There is signs of surface rust on several areas of the car. Bottom line though i love the car. Down the road I'll surely restore the body but for now its a driver.
Details:
1976 TA28 Toyota Celica
44k Kilometers
2T-U Engine with TTC-C emissions upgrades
So here it is! I kept the OEM fender mirrors along with the wheels and tires off of my 75 and transferred them to the new car fyi. This car came with factory paint matched bumpers and fender mirrors.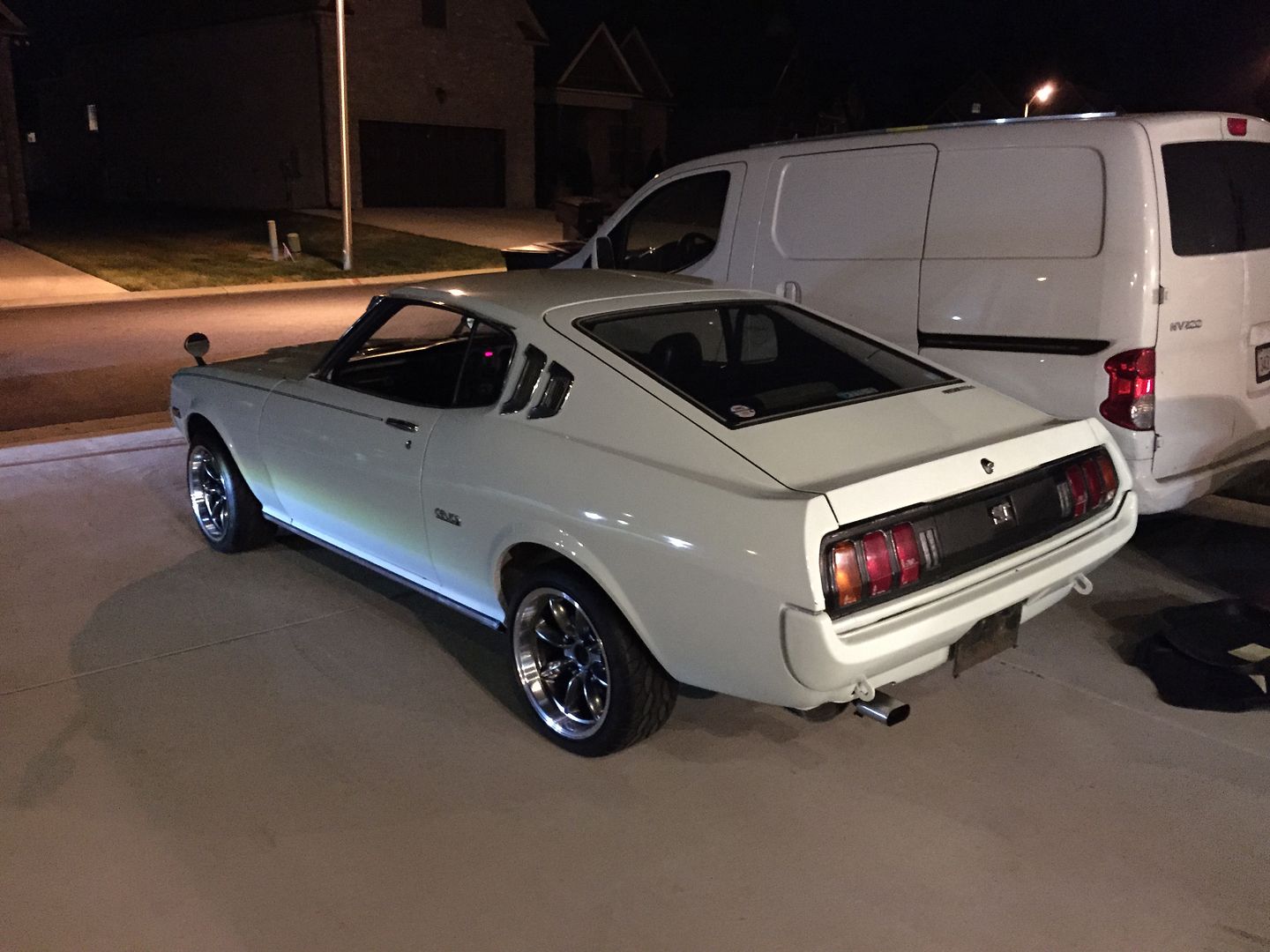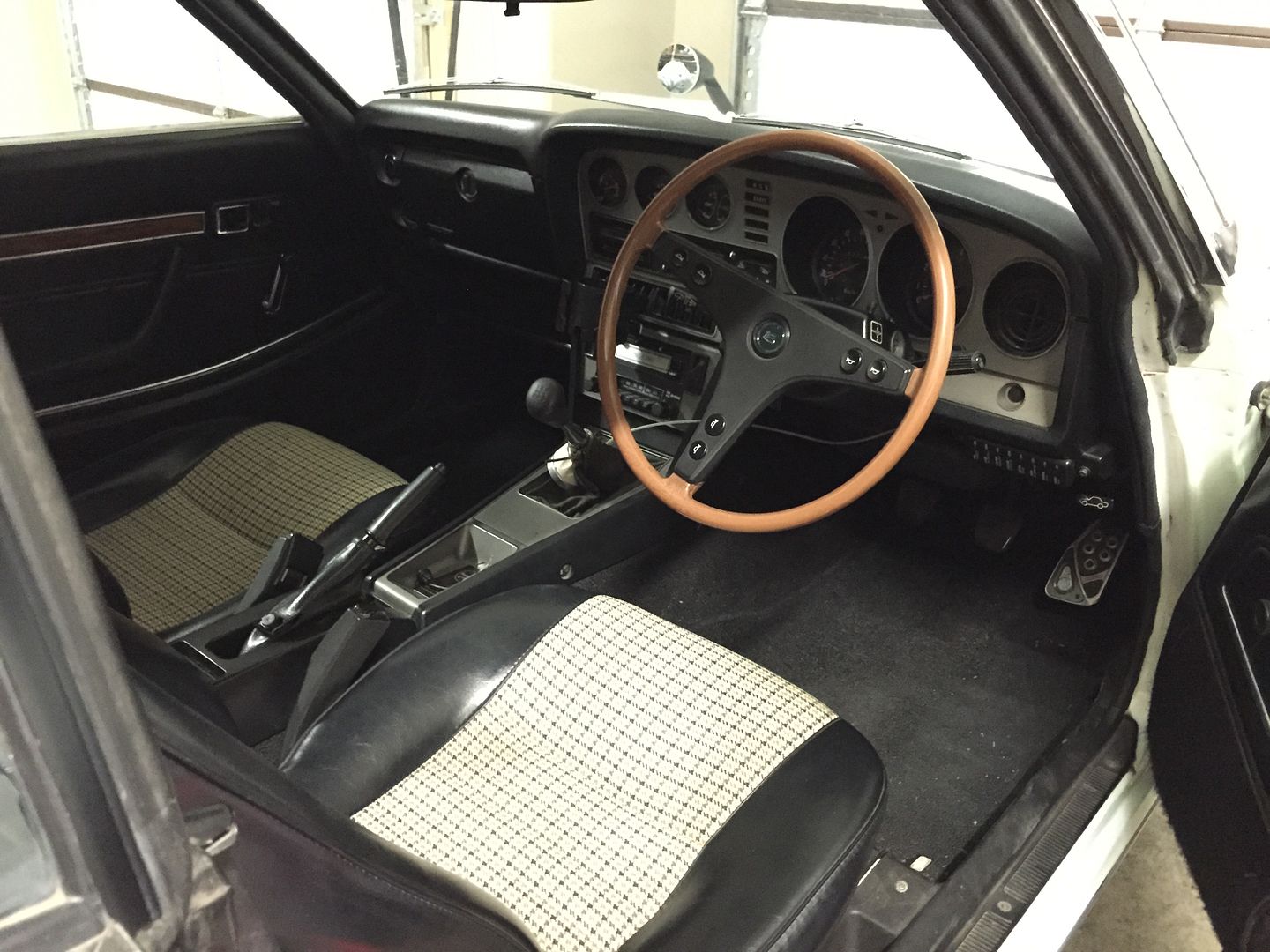 Plans for the car is to DRIVE. No engine mods will be made anytime soon. Keeping it stock and reliable.
Now what i did decide to upgrade of course is suspension and brakes.
What i ordered for the car so far:
T3 Coilover Conversion
T3 Camber Plates, Black and Gold
T3 Control Arms with Urethane Bushings
T3 Tension Control Rods
T3 Roll Center Adjusters
T3 Lateral Rod with Urethane Bushings
T3 4-Links with Urethane Bushings
T3 Front Strut Brace, Custom, Black
T3 300mm Big Daddy Brake Kit with Slotted Rotors
New OEM Toyota Hubs
New OEM bearings, Caps, Nuts, Washers, Seals
Ill post pics as it all comes in and gets installed