Hi guys my name is Justin I own a 1982 Celica Supra & a 1989 Toyota Supra turbo. Next year I am hoping to add a MK4 or Lexus LS400 to my small collection. If i can find a 1972 Celica id love that too.. Are there many Supra guys here?
Here is my 89 Supra I purchased a few years ago off the original owner.. He had kept this car in really good shape. I am in the middle of building an engine for it.. all I have done to it so far is Wilwood big brake kit for Arizona Performance and HKS hypermax coilovers... my next investment for this car is a nice set of wheels. Still a far way from finished but it getting there.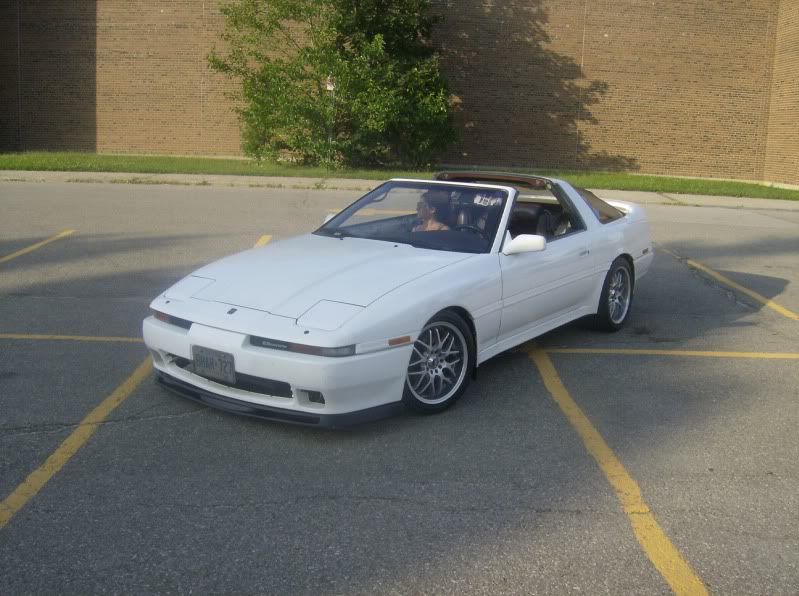 Took this photo in Sauble Beach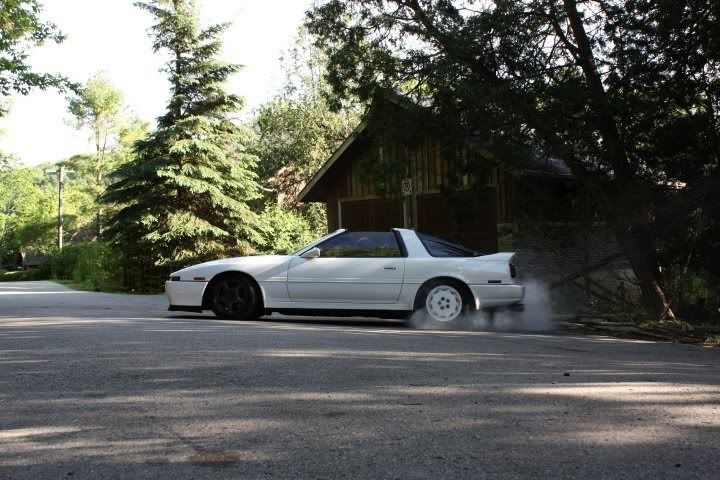 My 1982 Celica Supra is all stock.. and have no plans to do anything to it, it runs and drives awesome, one of the cleanest MK2 ive ever seen. I might lower it a little tiny bit, but other than that I just want to polish up my factory wheels and ill be happy with it.
Unfortunately I cannot upload pictures to my photobucket.. I will try again later
_________________
-1982 Toyota Celica Supra - SOLD
-1989 Toyota Supra - SOLD
- 2002 Acura RL VIP - current