Hi guys.
New to the forum.
Thought of sharing my new Celica Ta22 1973 project. and my plan.
so after selling the my S30, i never could take the JDM classic thing out of my system. searched again and again for an S30, but being taking part in one of the most amazing builds (Docaam's S30) i just couldnt look at S30's the same anymore..loool...
i couldnt see any S30 as clean cause i keep comparing it with docaam's S30 in the back of mind.... so i took the option of getting an S30 again out of my list.. and thought of late 79's Skyline, which was not very easy to find and not up to my budget as well.
Then i suddenly i saw this nice clean Celica TA22 1973 .. and it happened to be for a guy i know..when i was registering my Z in the classic club.
i remember seeing this car when it came from Japan 1.5 years ago and the previous owner did a full restoration project in the Classic Museum itself..and oh yes,, ,its a right hand drive
JDM yoo...
Plan:
1) Wheels. (Arrived)
2) Tint and stickers removed. cleaner look now.
3) Fender Flares, arrived, but i feel bad cutting those clear fenders.. so i might postpone it as Phase 2.
4) Oil cooler. (available and will be installed in a month time.)
5) Webber Carb's / or engine swap and most likely SR20DET
cant help it, Nissan is in the blood.
6) Sturt-bar.
7) Coilovers.
repaint (but very unlikely)
9) bigger electrical fans for better cooling.
Pics before: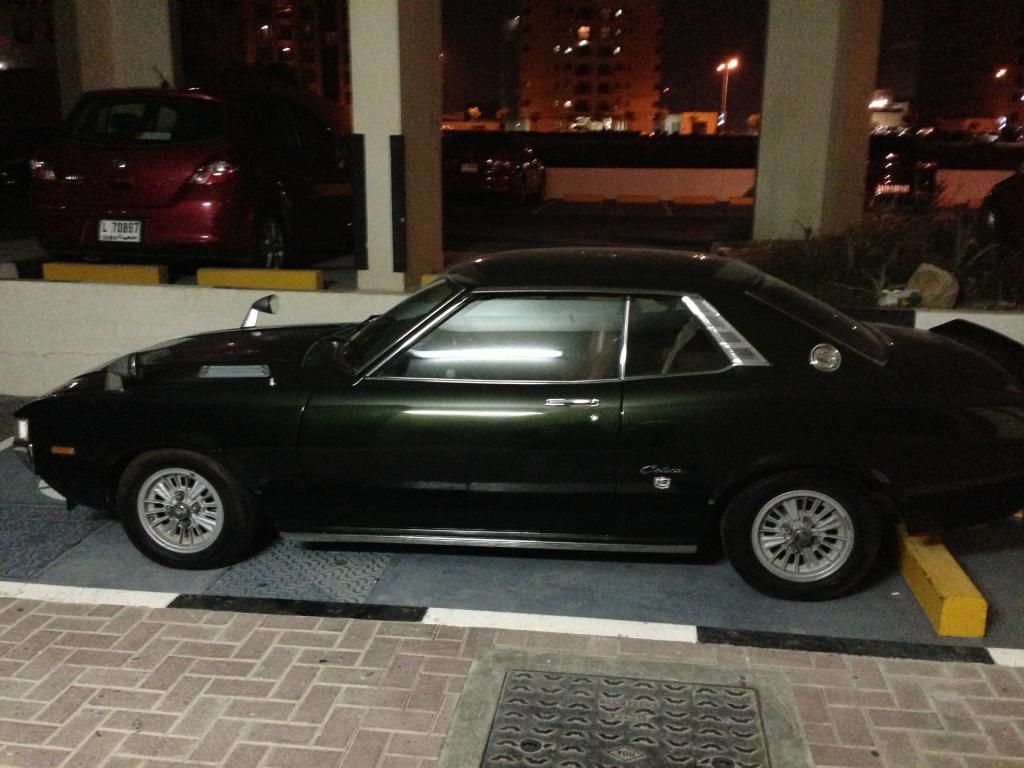 And then here we go a shoot with the wheels installed. ( thanks to the photographer Docaam)