Hello all, big time JNC fan! For some reason I just now realized that there is a forum. I wanted to introduce myself and my daily/project. This is a 1985 Toyota Tercel 4WD, the "ATM machine" as some have referred to it as.
It is currently undergoing an engine tear down after I confirmed that the head gasket was blown. Will be replacing a bunch of parts, putting a new headgasket on and honing the block and throwing new piston rings on.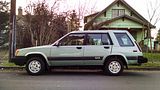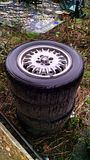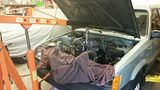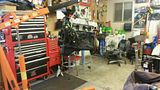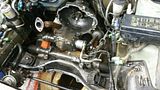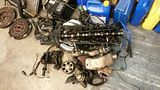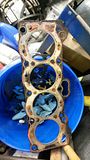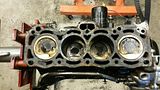 Replaced so far:
- Front struts
- Timing belt
- Water pump
- Rebuilt carb
- Numerous seals/gaskets
- Ignition parts
- New front brake pads/rotors
- 35% tint all around
What's going on:
- New headgasket
- New piston rings
- New exhaust
- New left and right CV axles
- New fuel pump
- New motor mounts
- New transmission mount
- New rear drum brakes
- New clutch/cable
- Resurfaced flywheel
- Megan Racing springs
- 14" BMW Bottlecaps
Very excited to get this on the road and have these new, fresh parts on. Looking forward to being able to drive this car everyday and take it wherever it allows me.