This evening I started working on the diff. Keep in mind I've never done anything like this before so this is all new to me.
I started by removing the retaining lock things for the diff carrier adjuster bolt things (yeah there's going to be a lot of that sort of language in here. Sue me.) and then removing the two caps that hold the diff into the 3rd member. I was careful to mark everything so it all goes back exactly the way it came apart. Here's my workspace: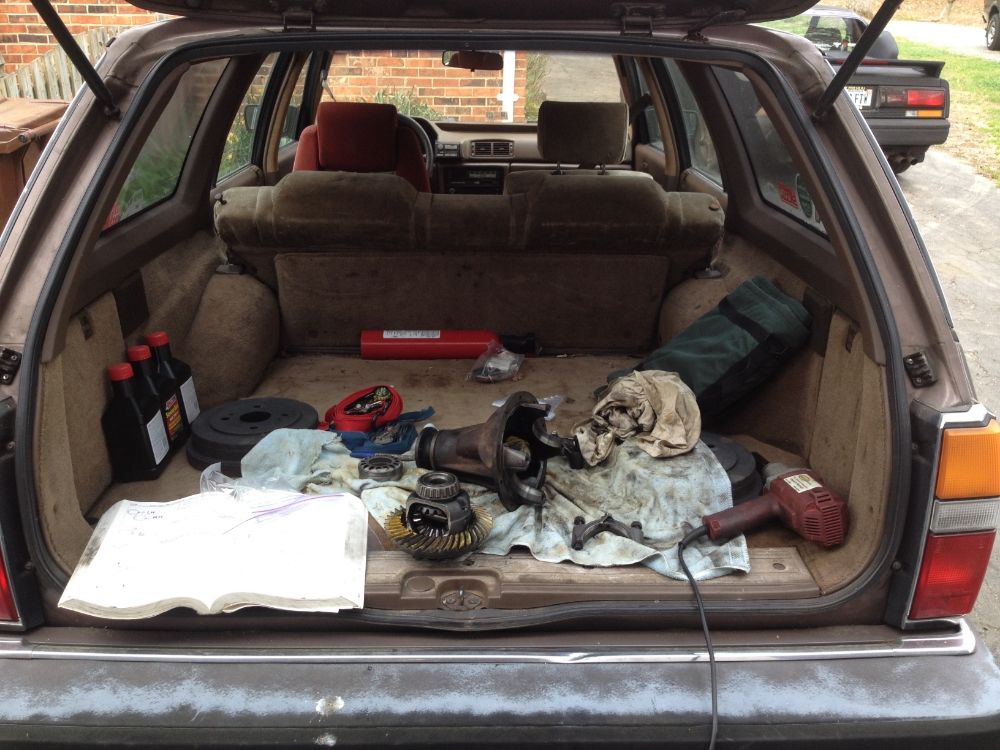 Here's one of the races for the big diff bearings. Both of them looked great.
The bar that the spider gears ride on is held in with a little pin that is staked in the housing. That took some persuading to remove, but once I figured out it only comes out one way, I got it.
Here's one of the offending articles: the passenger side axle gear adjusting shim. This one is pretty much exactly 1mm thick. I don't recall the thickness of the ones I ordered, but it was over 1mm which is good.
And the left (driver's) side shim washer: 1.01mm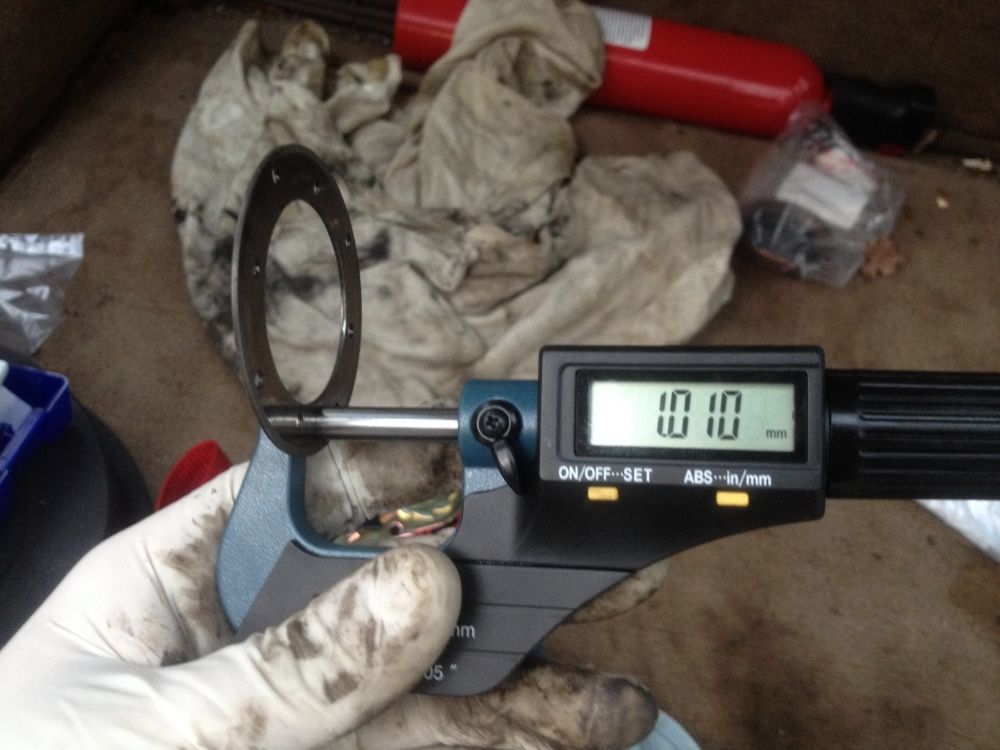 So now as far as that goes, I'm waiting on parts from Toyota. They were all in a warehouse in California so it will probably be Friday or early next week before I see them.
I did however have a pinion oil seal (two, actually which as it turns out was a good thing) and nut already from when I rebuilt the axle last summer. I never used them but now I can! So basically I used a punch to un-stake the pinion nut and my steering wheel puller to pull the flange off. Unfortunately when I put the oil seal in I forgot to put in the bearing oil deflector so I had to destroy that new seal getting it back out. Luckily I had accidentally ordered two pinion seals last summer so I had a spare. So now the pinion is all back together and shouldn't need to be re-adjusted since I never messed with the bearing.
Here's the new seal: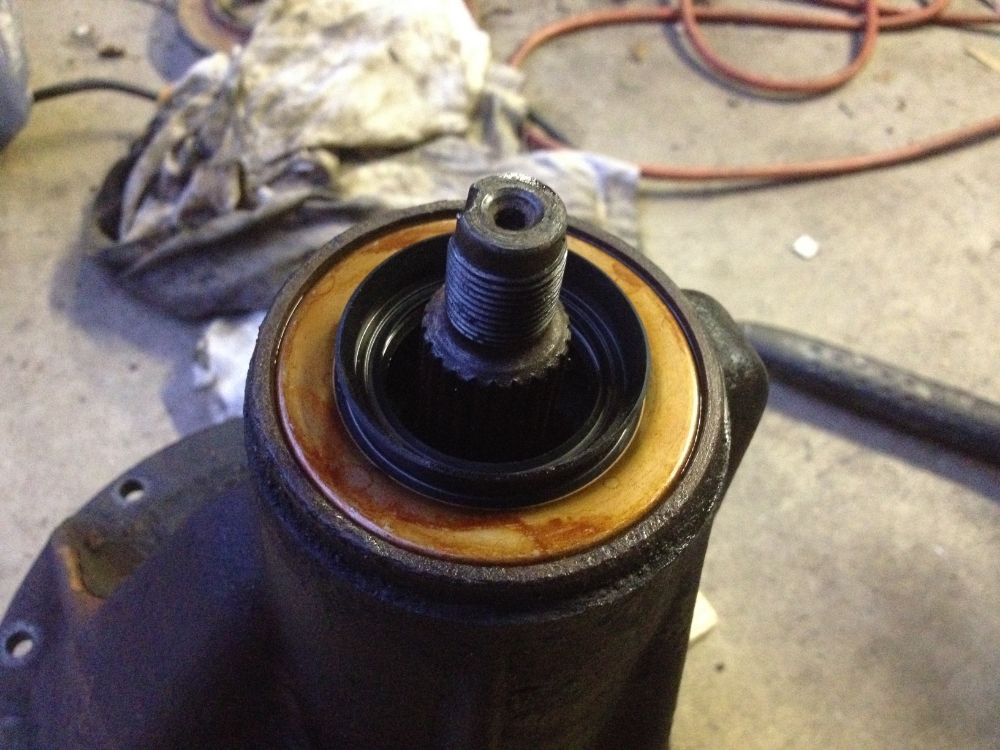 So now we wait on shim washers. I also ordered a dial indicator with magnetic base from Amazon so I can check my backlash and such. Also in that order is some awesome DEI gold heat reflector tape that I'm gonna go crazy with in the MR2 engine bay. Woo hoo!