Here you see the parking brake mechanism that is under the right side of the car. I removed the cables on the rear axle and the cable that attached to this mechanism. I will be using Lokar universal parking brake cables that are designed to be used with the T-Bird calipers.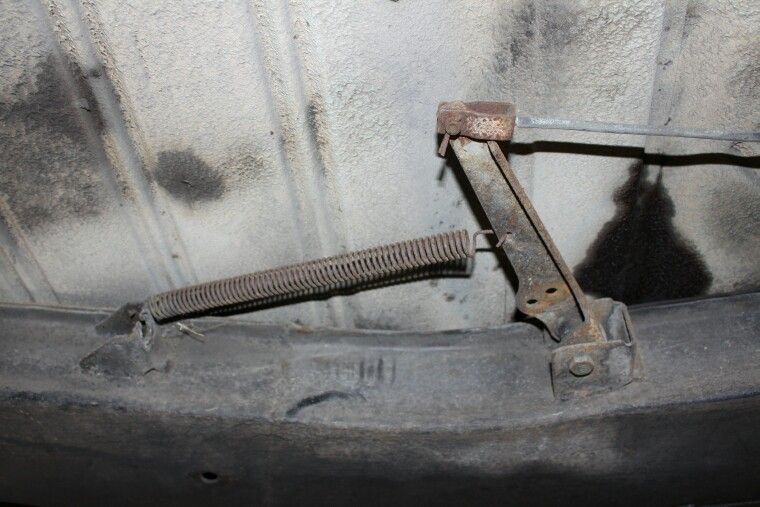 Here is the Right Rear assembled. If you look closely, you can see a spacer ring in the center of the rotor. The T-Bird kit is designed to be used with a Ford 9" rear end. The 9" is available in two axle sizes. The kit comes with rotors sized for the large axles and a spacer in case you have the small axles. Unfortunately, the Crown axles fall right in between the two sizes. A local machine shop turned the axles down to fit the spacers in just a few minutes for $25 each.
This is the inside view of the left rear. Note the brake hose retainer tab welded to the axle housing. These little tabs don't do much so take it easy on the welding. You only need a small weld. Remember the axle housing has gear oil in it and the gas tank is right above your head when welding these on!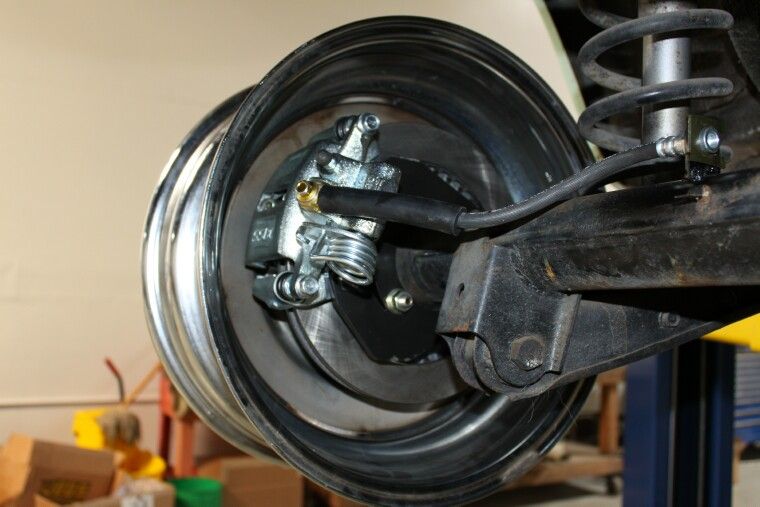 Since the original wheels where 14", I needed new wheels to fit the brakes. I've used Wheel Vintiques for other projects and have always been pleased. The rears are 16"x7" and the fronts are 16"x6". Not sure on tire size yet.