Hi everyone,
Decided to create a thread to share pics of my 4Runner.
I have a build thread
here
, but wanted another place to dump pics..!
The car is an Australian version of the 1984-89, first generation Toyota 4Runner (Hilux Surf). Its an SR5-spec, and powered by the anemic 3Y-C 2litre four.
I saw this one while passing a trade-in yard, and jumped on it. While not searching for one at the time, I've always had a casual interest in them.. so when a good base happened to come along (unmolested, first year, good colour combo), I grabbed it.
That was October last year, and since then I've actually managed to complete what were my entire plans for the car - tidy it up enough to look respectable driving down the road, and then just punt about in it! I'm stoked that its now everything I had set out for it to be..!
A couple pics from when I picked it up:
While not exactly immaculate (!), the condition it was in is a great base for a project. Original down to the tape deck and sagged leaf springs, and never been pulled apart and back together again.. so nothing missing/wrong.
It was a two owner car, with the previous owner having had it for 19 years. It had been a local car its whole life, and continuously registered from the day it first on the road.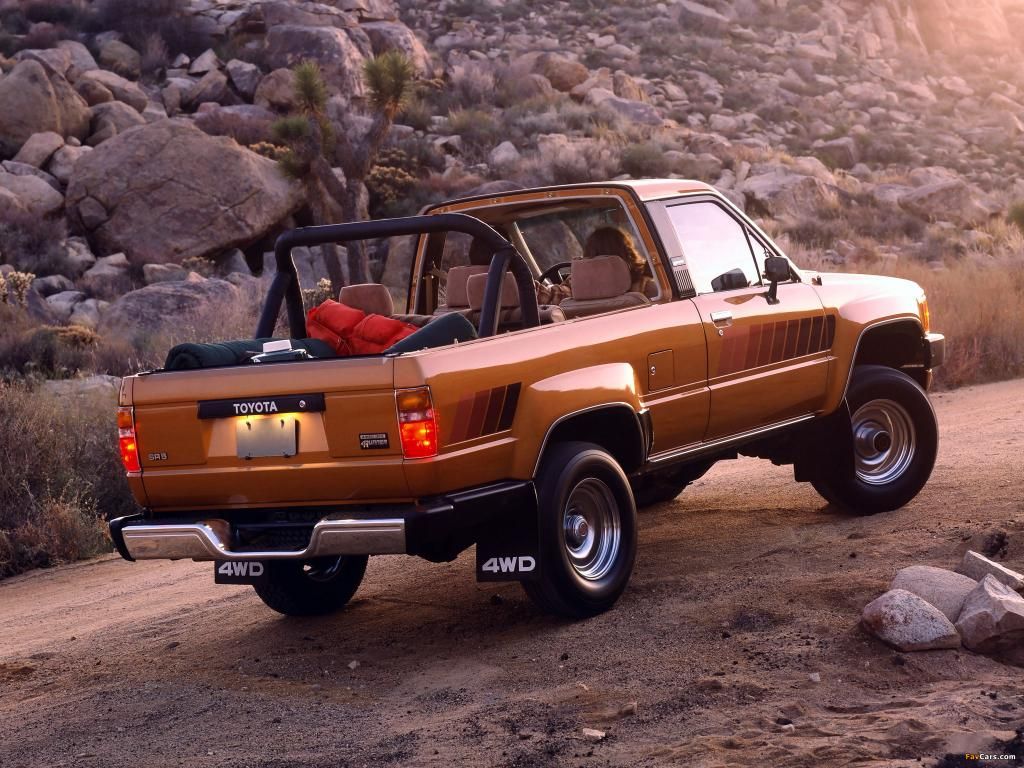 Inspired by some vintage promotional pics and brochures; I launched into getting it to the stage I wanted, so I could enjoy it over summer (Dec-Feb in Aus!). I like my cars
clean
(don't have to be in perfect condition.. just not grimy!).
So..
- Removed the bullbar, side steps, tow bar, mudflaps, and fibreglass canopy.
- Scrubbed it top-to-bottom, inside and out..
- Cut back the paint, polished all the lenses, polished all the plastics.
- Tidied up the rust around the canopy area, and a couple other places (this thing is doing its best to join its fellow 4runners, and turn to dust!)
- Steam cleaned and detailed the whole interior, replaced the dash, drivers belt, retrimmed the armrest, drivers seat, etc.
- Replaced every bulb and fuse.
- Replaced the fuel pump, and a simple tune up.
...and that's it! Its far from perfect, but has a fkn lovely patina from use all over, looks good from 6 feet away, and is a laugh to ride in.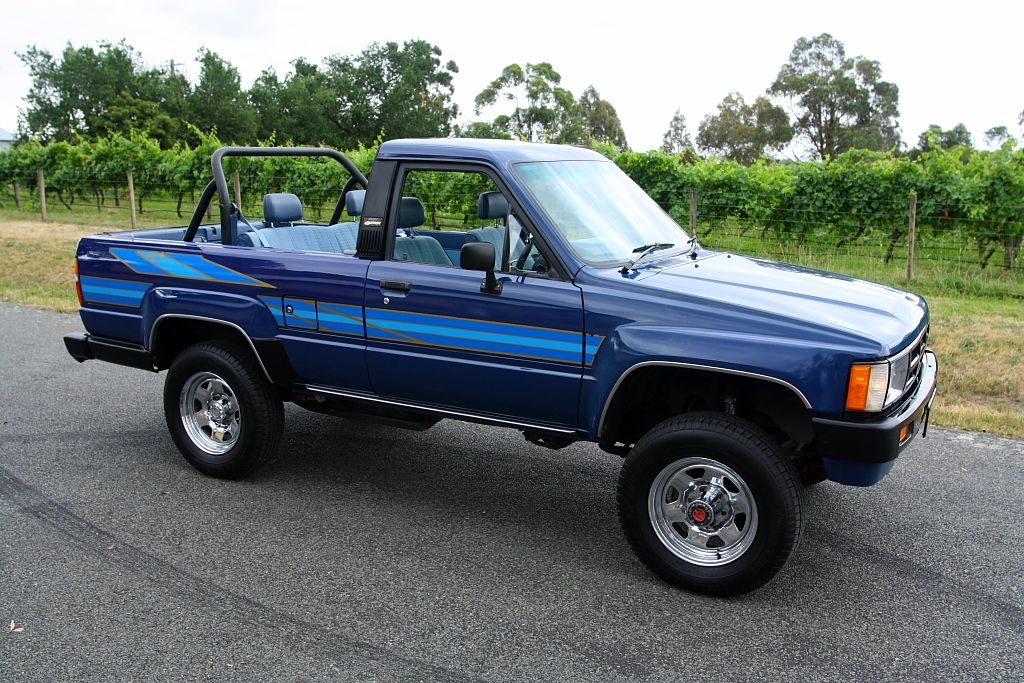 I plan to have the roof off at all times, but added a softopper (foldable canvas roof) in case I get caught out..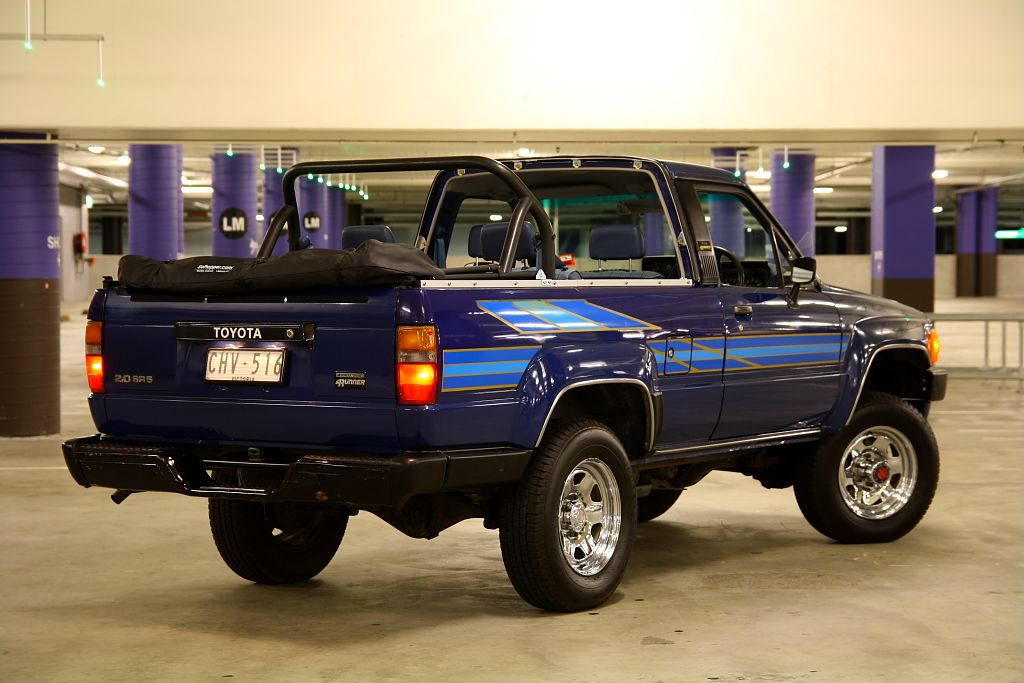 The car lives in the garage with the roof off, so it has been down since late Jan. You're supposed to fold it better than I have in the pics above... but you know... lazy.. etc... haha
Anyway, thats it, thats all.. done!
I love it exactly how it is. I wish it wasn't so slow, but what'r you going to do! Its a vintage 4wd with a removable roof.. it doesn't need to be quick.
Come for the decals, and stay for the blue-on-blue.