I have a mx32 1979 Cressida. in the process of doing a emissions delete and carb swap.
questions:
I used the 22r adapter plate for the 32/36 carb but only 2 bolt holes lined up. is this right? what adapter plates did you guys use?
how have some of you hooked up the linkage and kick down cable? the linkage rotates the opposite direction of the carb rotation.
vacuum lines? I have 1 line coming off the carb and 3 lines for the vacuum advanced on the dizzy what ones do I plug and or need vacuum too? do I need to pull vacuum from the manifold somehow?
how do you go about removing air pump? does a DE smog effect my heater and ac?
any help would be super!
22r adapter plate with 2 bolts
stud adapter plate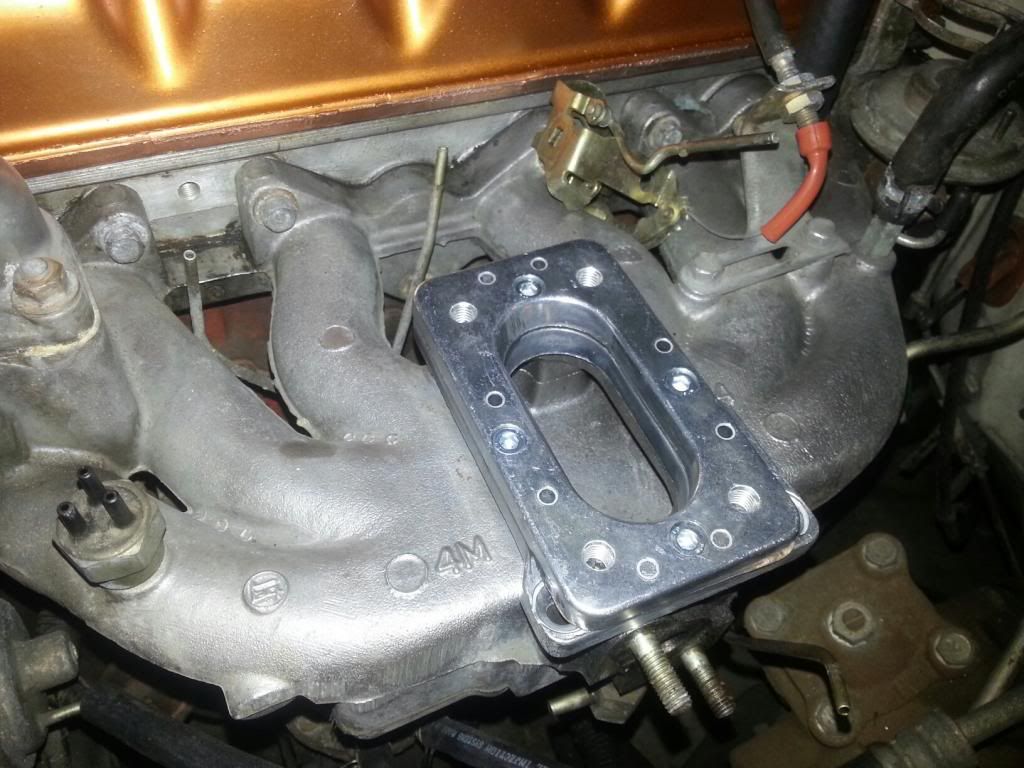 32/36 carb
http://i736.photobucket.com/albums/xx1/r2d2michael/20140227_221853_resized.jpg
.
.
.
.
.
.