So about a year and a half ago i moved to where im living now. One day on my way home i spotted a gem. Being the Hoarder i am, i doubled back and check it out, Knocked on the door but got no answer. Some time a couple weeks after that i noticed a little old lady getting out of a car. Again doubled back and asked her about the car. We talked for awhile but she made it clear it was not for sale.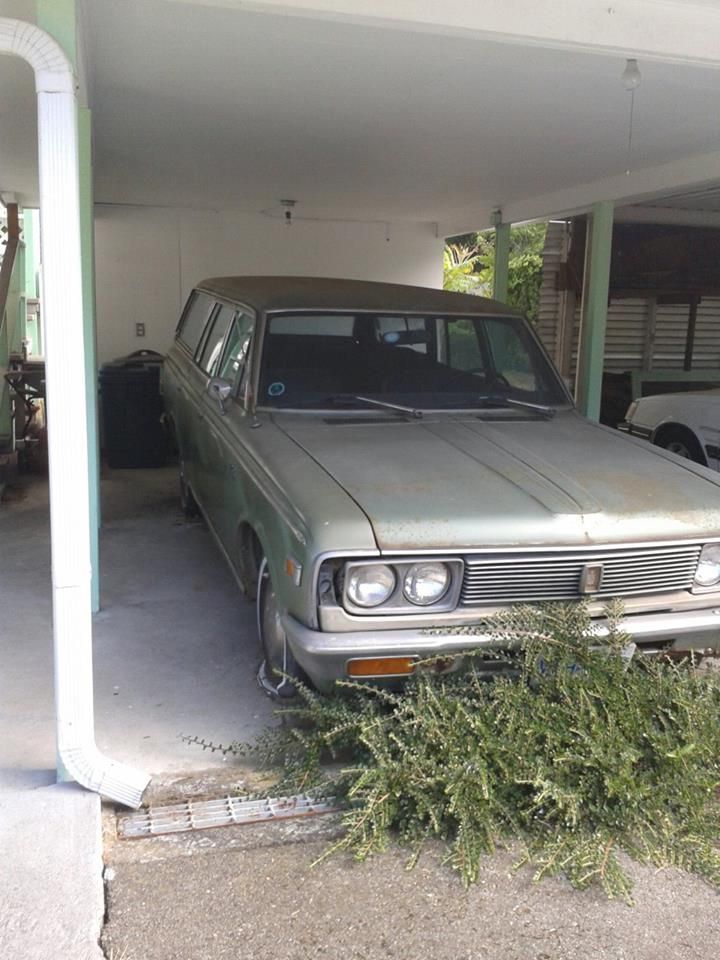 Time went by and i kept seeing it daily on my trips home from work. Money found its way into my hands and i knew i had to go attempt again. i mean its just sitting unloved. Let me at it! no sooner did the money get in my hands, i noticed the little lady leaving her house. so i again pulled a U-turn and approached her about the car. She sort of laughed at me and continually told me i was an eternal optimist. I made my offer and before she could say no i was flashing cash. BOOM! FISH ON THE HOOK! Now were talking! I told her my only condition on buying it was that we made sure it had papers. After a trip to icbc that took way longer then it should have, papers were in my name and the cash in hers.
While we waited at the icbc broker we talked about the car and its history. Her father was the original purchaser, Bought it from C&R motors in nanaimo. and it lived its entire life in the same car port. Her dad drove it till 1990 when a brake master cylinder failed and it got parked due to parts being unavailable. It was reversed into the house once and the old man cracked the RR taillight. So he decided building a custom wood box with coloured plexi was the way to go ahaha. Other then that the car is complete, very minor rust, only a few spots i have found that are actual holes. The interior is complete, some minor seat repairs and its good, the dash is heat damaged and the corners pulling up a bit but no crack so EFF it!
We wasted no time flying back home to get some wheels to toss on it. Surprise, its a 5 bolt. back to the house and luckily i got Dugs old welds off him when i bought his truck rearend. Luckily everything worked out and in no time it was on 4 wheels with air in the tires and ready to move home. 2 Brakes were siezed so i called a flatbed to haul it. During the 45 minute wait (got told 10 min tops on the phone) the Driver showed up. in that time we managed to brake the wheels free and get it rolling around a bit. Lots of ****ing around and a minor snap show. my car was on the flatbed. The driver tryed to winch to the tierods because he didnt care, and it was easier so after i flipped ****, and loaded my own damn car and told him where it needed to go we were on our way. Charged me more then his boss and i agreed on as well. Whatever, Cars home! no more BS.
If your still reading this your like what the **** wheres the pics so here you go you fiends!