Here are some updates. Haven't had much time to get on here, but a lot has been done.
Fit the Flares and was rocking my 15x8 -8 Ultra rims (with 1" 5 lug adapters)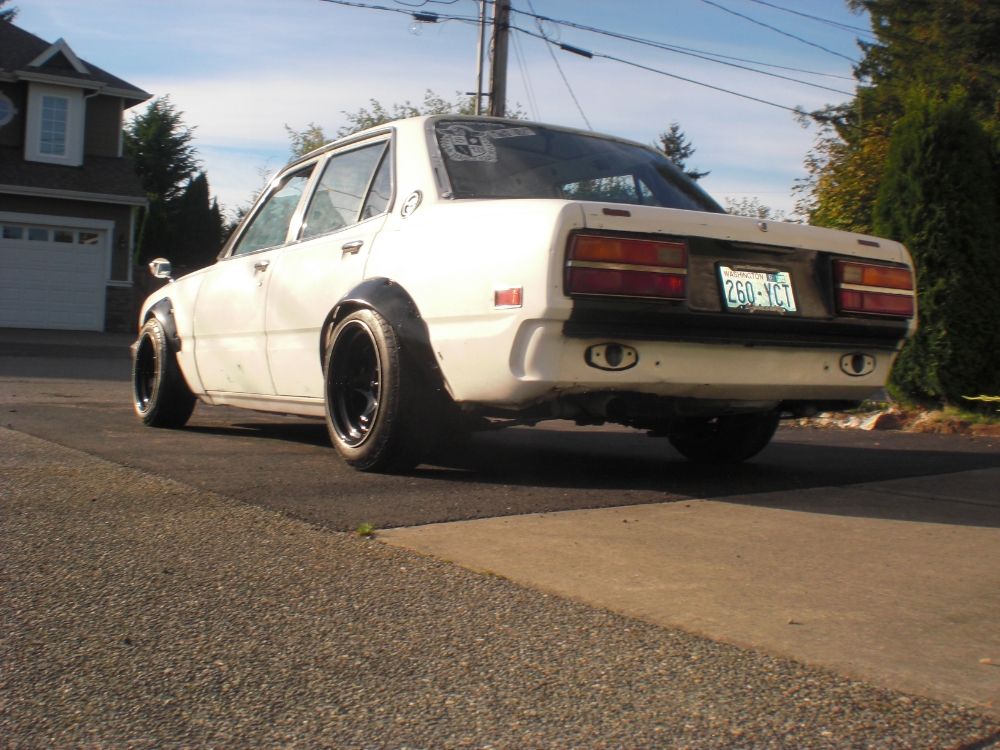 Had a pair of 15x8 -32 Bart Racing Steelies for a bit.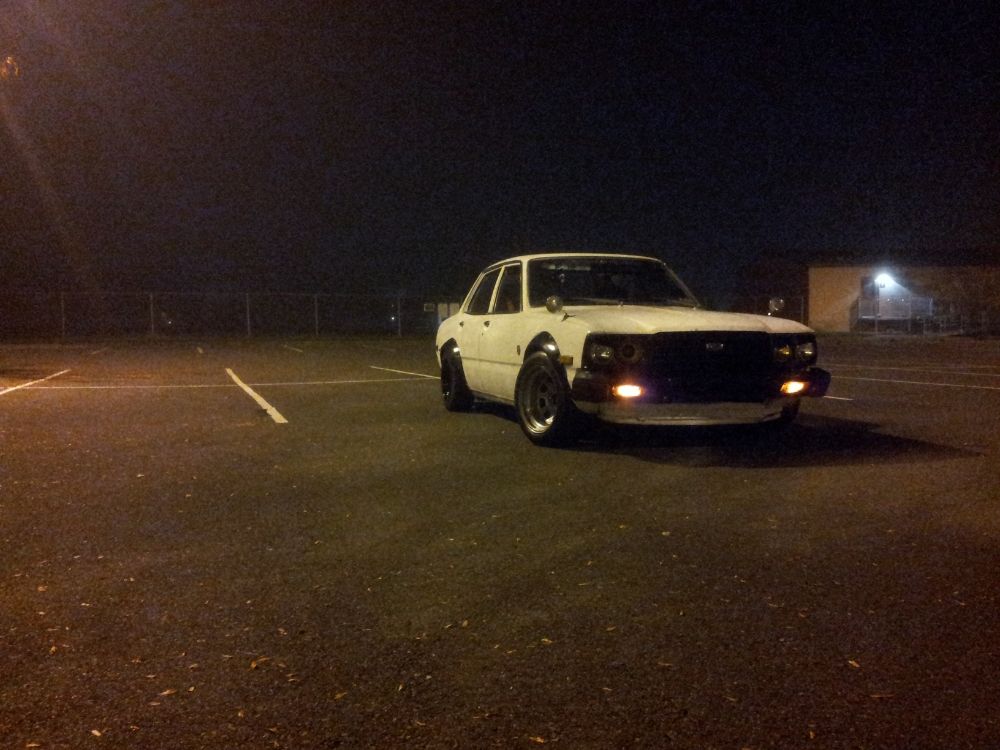 I had a pretty huge collection of rims and tires. I buy and sell a lot.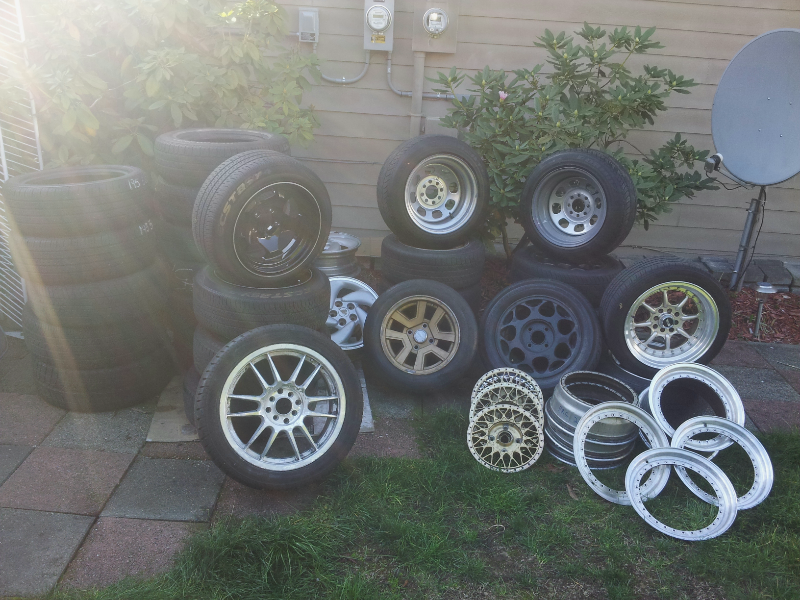 Slapped on some 2" spacers for other rims
At FEST
Got 14x7 Enkei 92's
Decided to change up the Supra rims one more time. Chemically stripped all the paint off them etch primed the inner corners and then gold painted it. Then hand polished the lips and faces.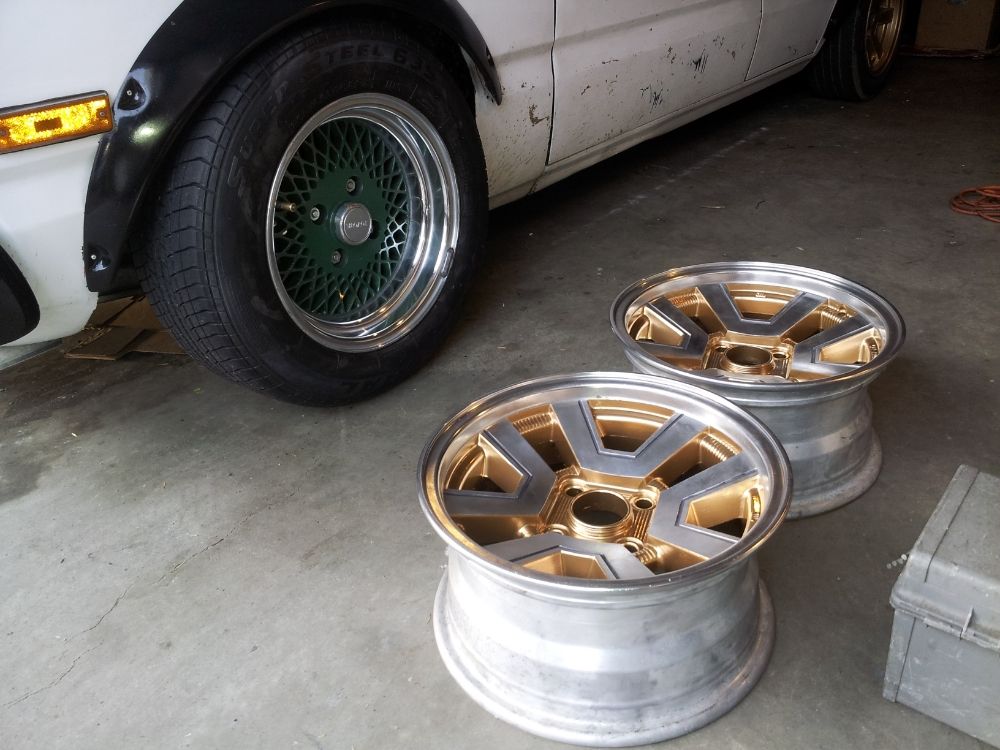 In other news, i bought these back. I missed the purple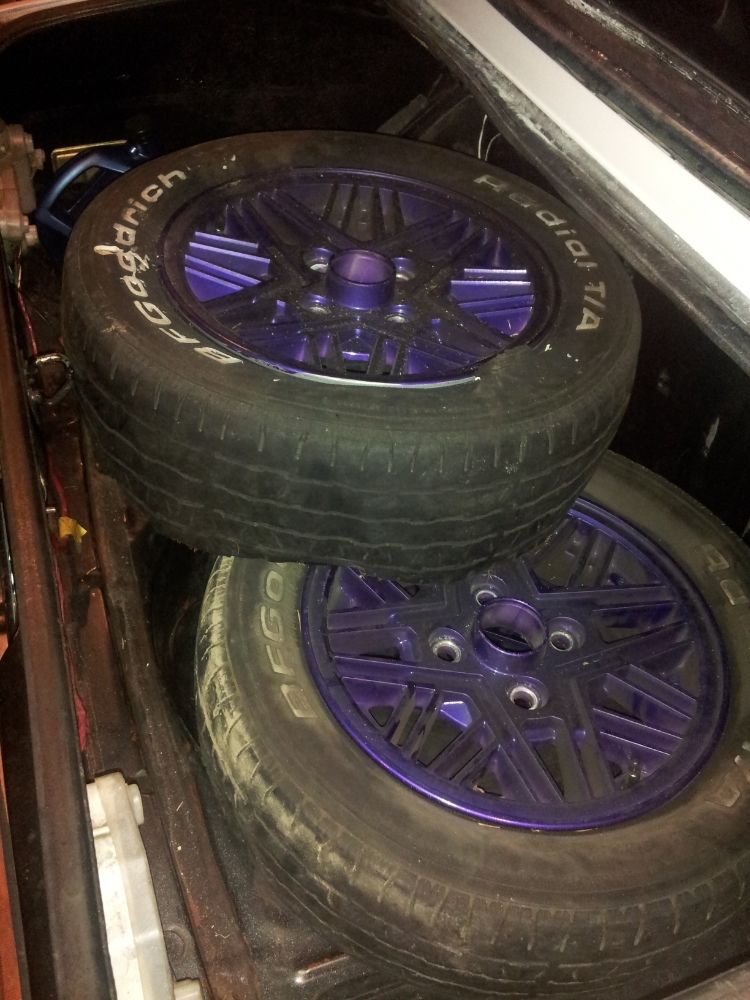 For now, i havn't been pushing to progress it too much until i get the eclipse running. This is my Pizza Delivery Daily Driver and i dont have the time to do what i want to it until i get the Eclipse running.