I haven't been on for a while, so it's about time for an update! The whale has been sitting for months until I was lucky enough to find a low mile w50 out of a first gen celica-supra! the swap was surprisingly easy, everything bolted in, the w50 is the same length as the original toyoglide, so I didn't even have to have a drive shaft custom made! The only fabrication required was fitting a clutch pedal.
I was even able to completely remove the hydraulic system and work on her lowdown stance with some proper springs and shocks! (additional 2" drop!)
sleeping...
while toji was taking pics of the front, I took some of their rears!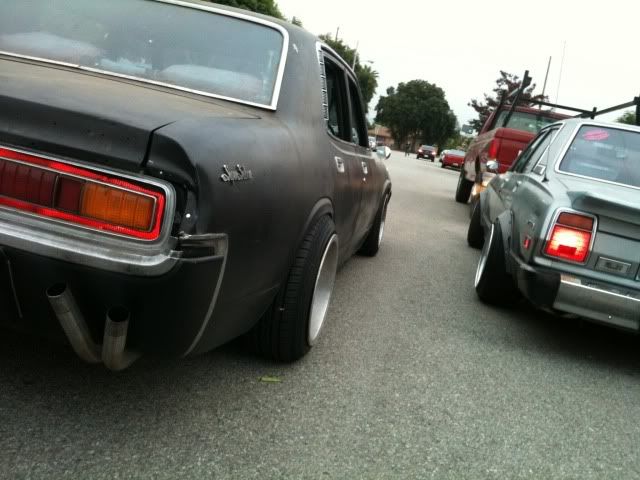 "Officer, melted rubber chunks is nothing but an indication of proper fitment..."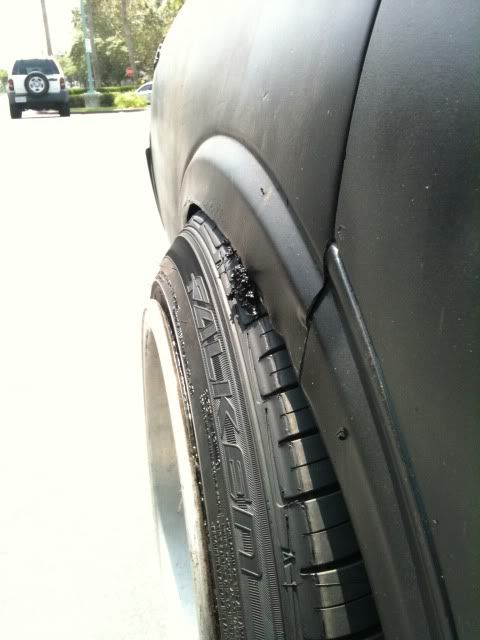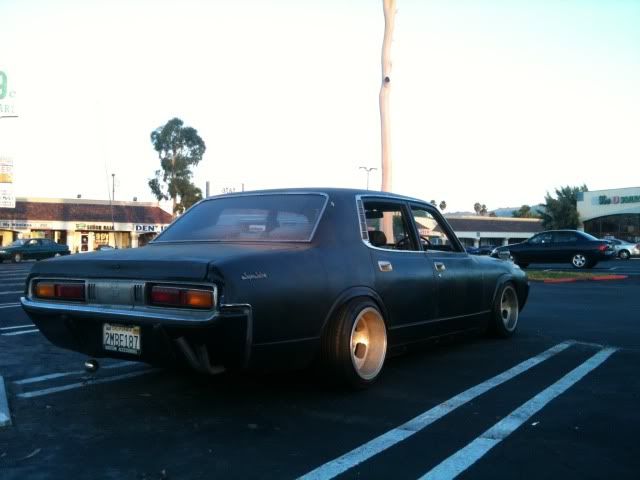 It seems like Shamu never leaves out without her best friend, TheZombie!