Well, lots of things happened.
I redid the oil pump bracket. Old one was not cutting it and since I intend to build motor mounts from scratch, might as well use that bracket for both purposes. Made it out of 1/4" plate so I can tap M8 for the 3 bolt holding down the pump and not worry about thread engagement and crap... and it should hold the engine and the oil pump without flexing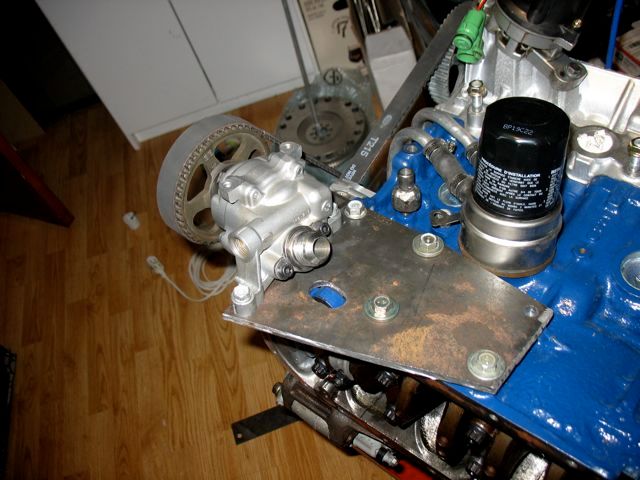 So this is what the front should look like ("should" if nothing changes again). I modded the pump pulley (which is also why I needed to change the bracket since the offset was changed by 3/16").
And bonus, welding skills are slowly getting better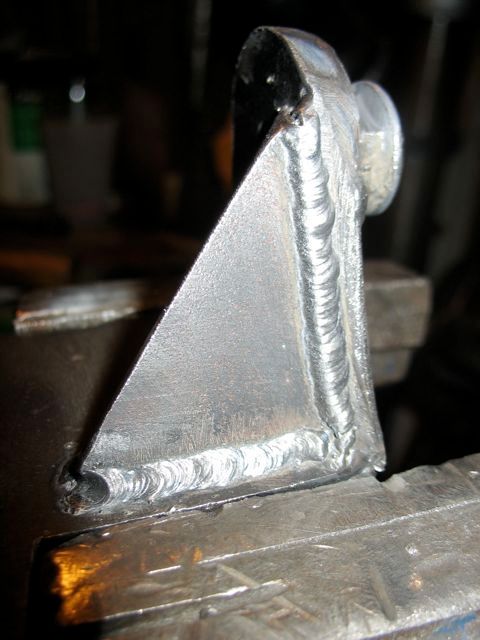 Got some big time help from the little man to pull the pan... soooo many M6 bolts in there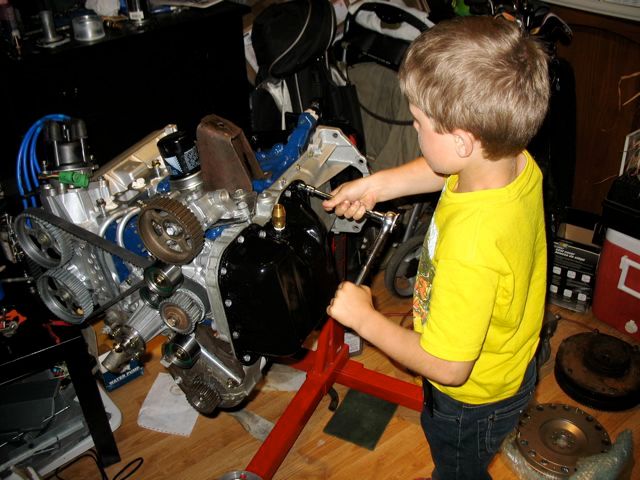 To make room for my new home made drysump :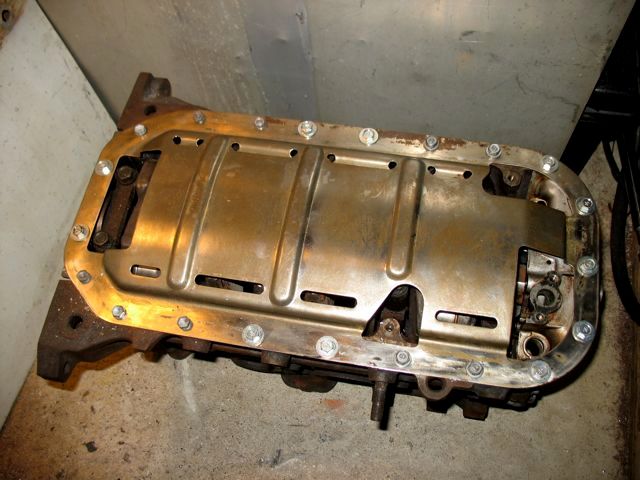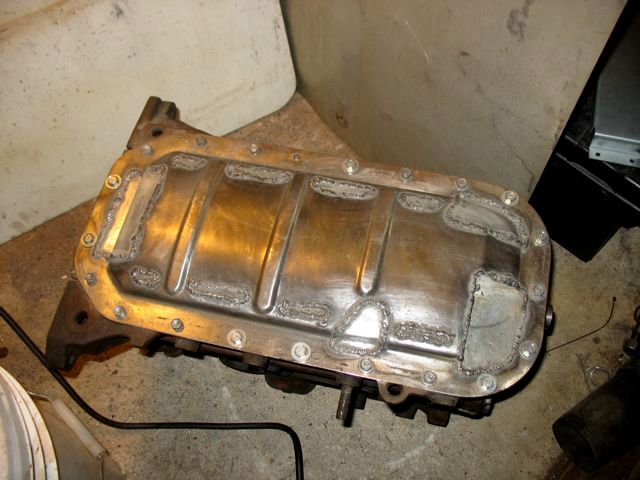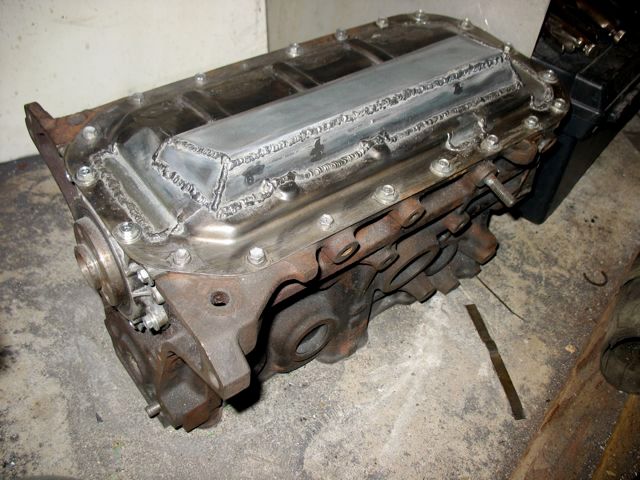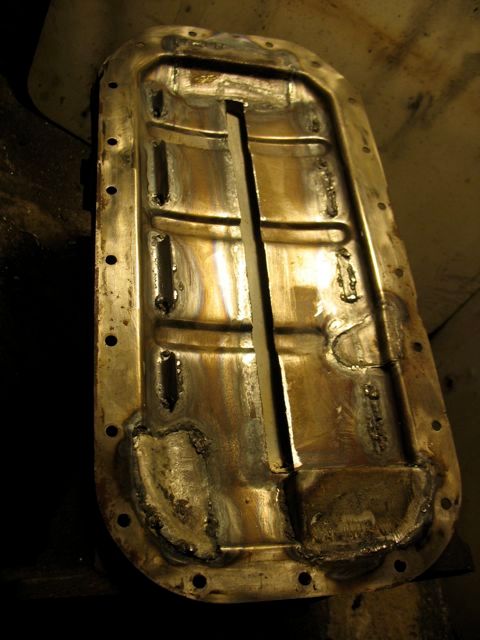 Shallow?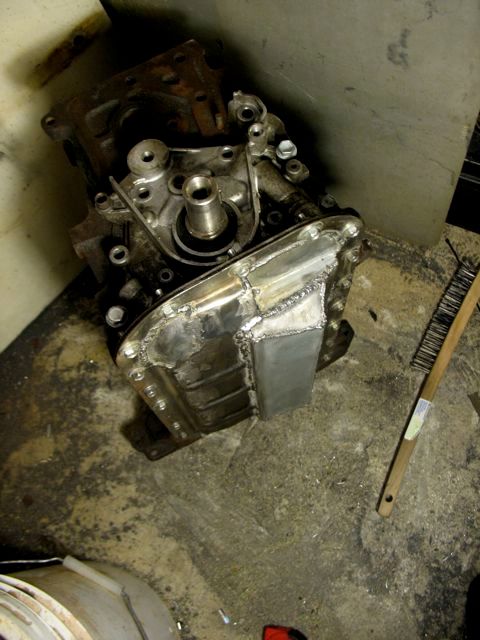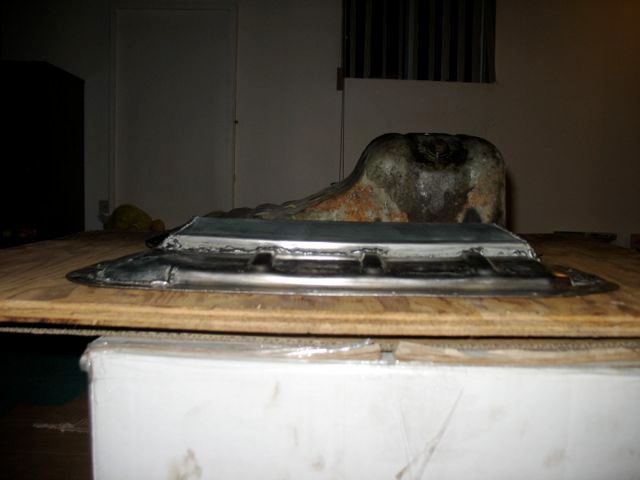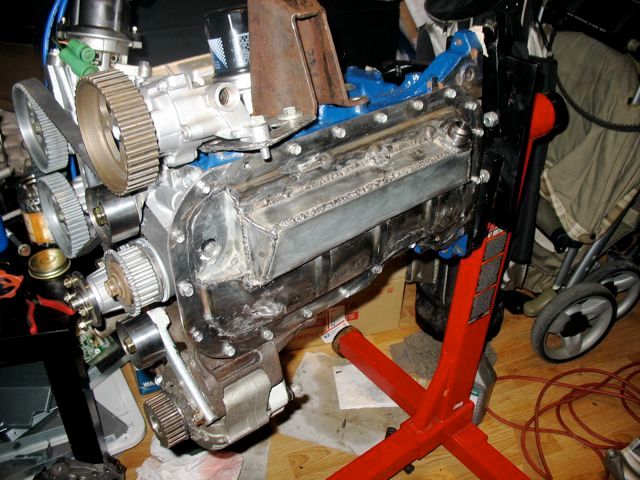 It's now drying outside... decided to dip it in unthinned eurethane paint to add a thick layer of protection and I couldn't paint inside the gutter any other way. Did the trick but takes forever to dry.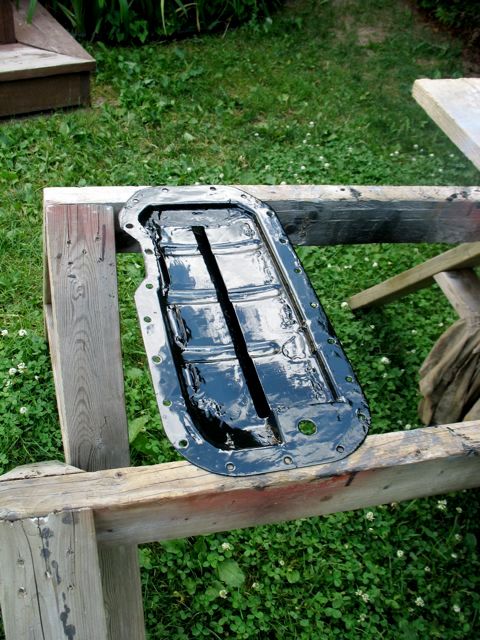 I modified the flange to fit the 7A cutaway on the intake side, wish I had a 20v windage tray to start with, would've been a bit easier and cleaner... anyway, the damn ARP rod bolt protrude by 3.5mm... and they do not clear the pan. Luckily, I need to pull the crank to get it balanced with the flywheel/clutch combo so I'll chop the end of all rod bolts to get the crank to turn over.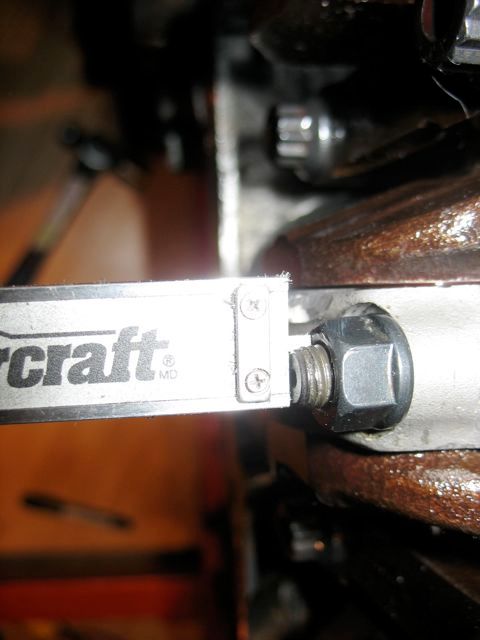 Damn japanese : you buy a flywheel...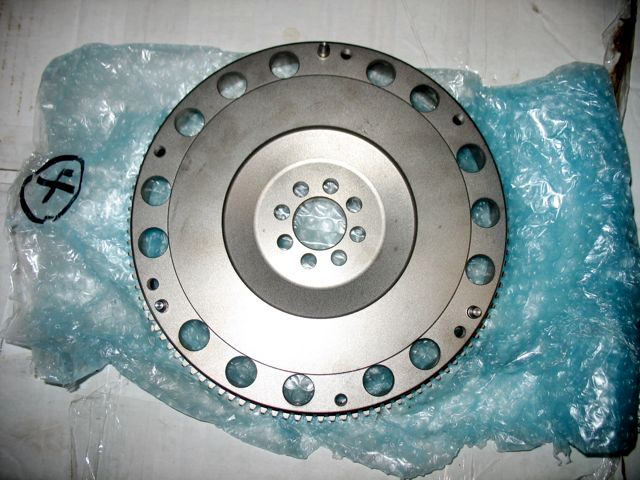 ...and they ship you a frisbee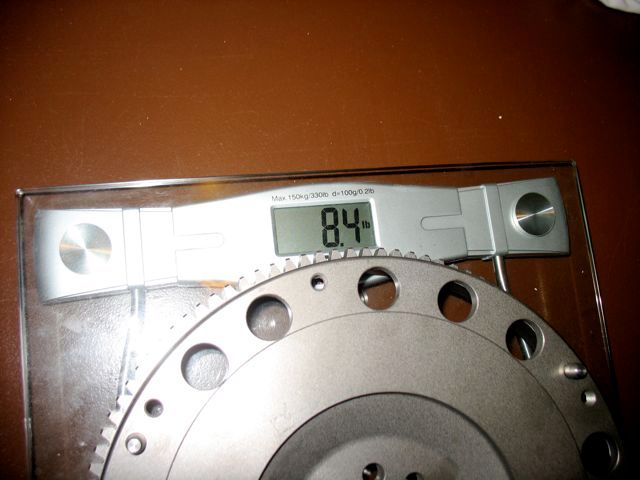 Hahaha I have yet to pull the crank and throw all that back to my machinist for balancing.
And I also got my hands ona really nice steering wheel, same color as my interior
And nobody can argue that it's not MINE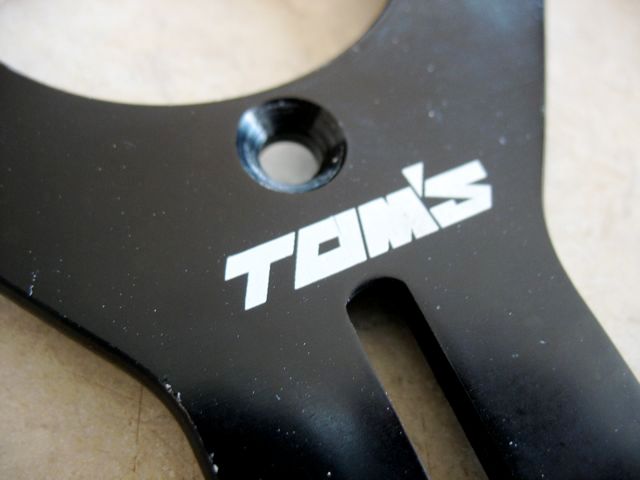 Work also happened on the shell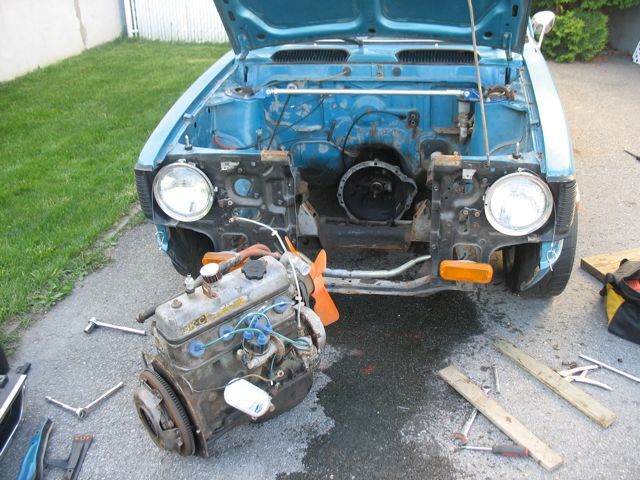 Did that without a cherry picker... alone... thing is heavy but not "that" heavy. All that's left in the engine bay is the BMC and the steering linkage. Now I'll be able to take care of the rust, because the frame rails are looking bad!!!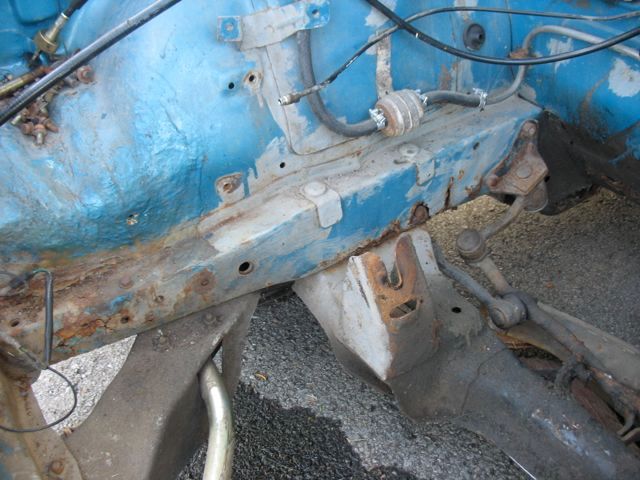 I'll have to fab a new tranny crossmember with the new engine placement that will be both lower and farther to the rear to keep balance on the chassis... but I guess fabbing a new tranny crossmember won't hurt