So I'll be picking this up next week from a buddy.
I don't know much about Toyotas never even seen one if these before. I'm a Datsun guy currently working on a 69 Datsun 1000.
This I hope to get it running and on the road the int is mouse ridden so it's pretty much shot.
I hope some of you guys can help me out.
As of now I know it has around 65000 kms parked 25 years ago and pulled out from under a falling shed. It has a 4 spd manual trans all glass is very clean crack on pass side or windsheild. So here are some pics.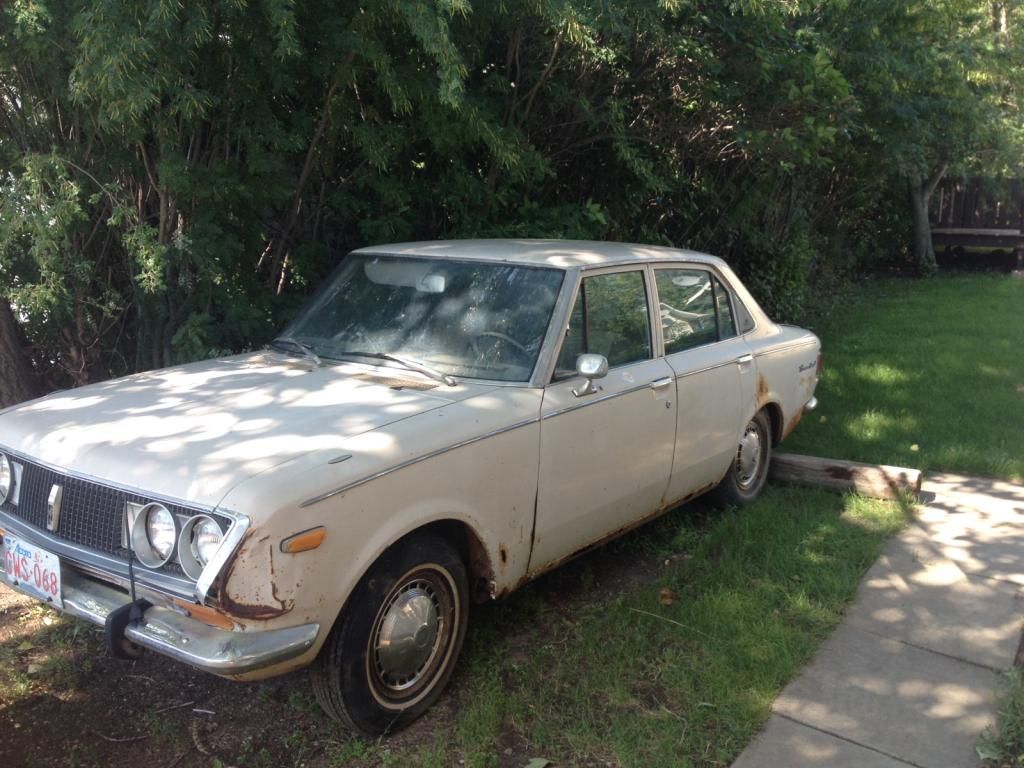 More to come once it's home