rt134 wrote:
CoronaGTR, What supra diff did you use? And do you have a full write up of your vehicle? I have a 1jz in my car and need to catch my suspension, brakes, and rearend up to the power.
I don't have a full write up, but I can give you the specs here:
I had a diff from a 79 Supra, and got a 7.5 LSD off Craigslist for pretty cheap. The 7.5 is in the trucks and Previa, so they are available in all sorts of ratios.
Suspension:
78-81 Celica lowering springs and sway bars, from Suspension Techniques (probably not available anymore). Corona Spindles/Struts with 78-81 Celica Tokico Illumina's. A spacer needed because Celica cartridge is shorter than Corona cartridge, and they don't have the Illumina for the Corona. 78-81 Celica spindles/brakes will fit in the Corona, but I used the Corona strut for the Cressida brake upgrade.
Front Brakes:
83-84 Cressida Calipers - the bolt pattern to bolt the Caliper is same as stock Corona Caliper. I Drilled the threads out of the Corona Spindle for the Cressida Caliper (Cressida Caliper & Corona Spindle are both threaded). I made 3/16" spacers to put between Cressida Caliper and Corona Spindle. I basically fabricated thick 'washers' - I used Aluminum stock from Lowes, started with approx. a 1.5" hole saw to start outer diameter, then drilled the center for bolt, then finished drilling with the hole saw. 82-85 Celica Vented Rotors are a must with this, they use the same hub as the Corona, but the Celica Rotors are a larger diameter than the Cressida Rotors and fit perfectly. This is an inexpensive alternative to a $700+ big brake upgrade, and are also bigger brakes than an AE86 setup. I also used the Cressida dust shield, redrilled 3 of the holes to mate it to the Corona Spindle.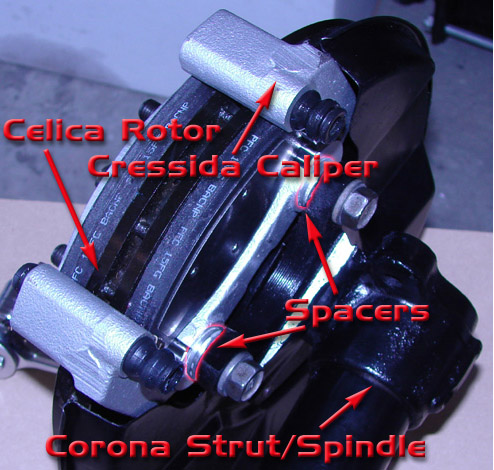 Rear Brakes:
79 Supra discs, the 79 Supra rear parking brake cable (attached to the calipers) works with the Corona front Parking brake cable (attached to the parking brake lever). I was even able to mount the Brake Cables into the Corona's brake cable clips without any modifications. The rear brake hose to the center is in the same spot, so I didn't have to modify that, either. I found a kit on the internet that was designed for a 78-81 Celica with the Supra Diff - a 7 piece kit with teflon/braided hoses. Also: I have a 79 Supra Master Cylinder, but kept the stock Corona Proportioning Valve, very heavy braking you'll get some rear wheel lock up, but not during normal driving so it's a non-issue thus far with the proportioning valve.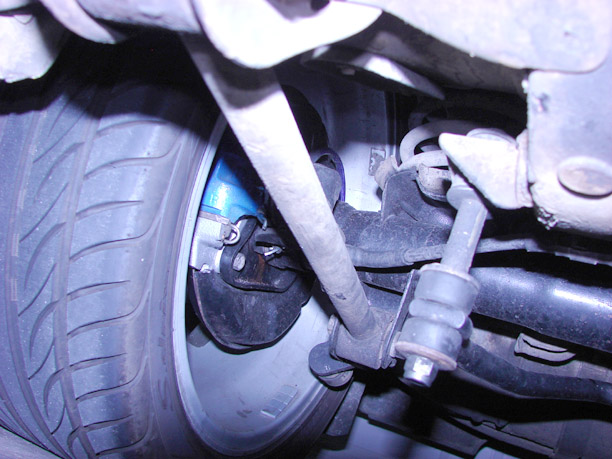 Rear Differential:
79-81 Supra, bolted directly into the Corona with no modifications necessary. I didn't have to cut off the factory swaybar perches, either, I just mounted the Celica Sway Bar inside of the Supra perches, and it worked fine. It was so easy I kept thinking I was missing something, but it was a perfect fit... and a little beefier looking than that stock Corona diff. I had a one-piece driveshaft made for my 78 Celica, and put that in, no changes there either and it was the same length as the two-piece Corona driveshaft.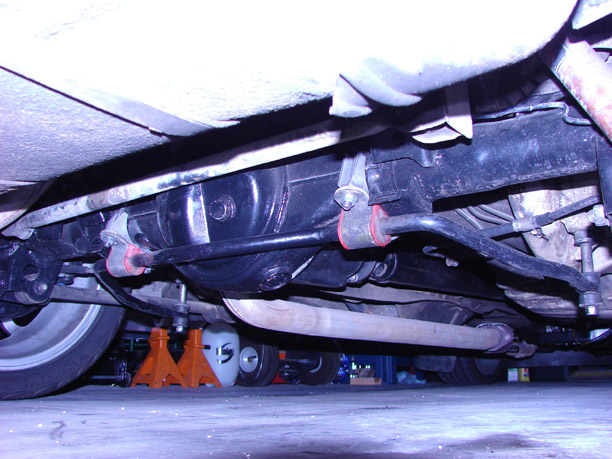 Hope this helps... again, lots of people keep telling me that a "big brake kit is an easy swap from a 3rd gen" but I have yet to see one that didn't require redrilling rotors, custom made adapters, and a $700+ price tag. This upgrade that I did was on a shoestring budget; 3rd gen Celica rotors are cheap at most parts stores, as are the MX Calipers. I spent less than $200, and used a little ingenuity and trial fitting first, but I've raced the car for two days, and drive it regularly with no issues other than forgetting that my brakes are incredible now, as opposed to the stock, wafer thin rotors! lol