Figured it was finally time to throw up a build thread.
1982 Toyota Starlet
Engine/drivetrain:
4age Blue-top/T-50 5 speed swap
40 DCOE Webers (completely rebuilt)
Modified 4k-c distributor (mechanical advance)
AE86 rear end w/ Starlet 4-link setup
Modified Starlet drivesahaft
Ignition:
MSD Streetfire ignition box
MSD BLaster2 coil
Aurora Ignition wires
Footwork:
Stock Starlet shocks/cut springs front and rear
*soon to be upgraded to AE86 front struts/brakes and full T3 coil over set-up front and rear likely*
Enkei Compe 8 14x6
Falken Azenis 195/60/14
I am currently waiting for my TRD DCOE manifold to get back from the machine shop. The slight downward angle on them does not work in the Starlet with the 4age sitting completely level.
Anyways, here are some pictures showing how I got it to where it is. Enjoy.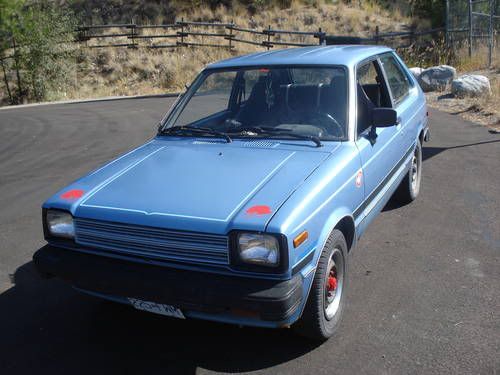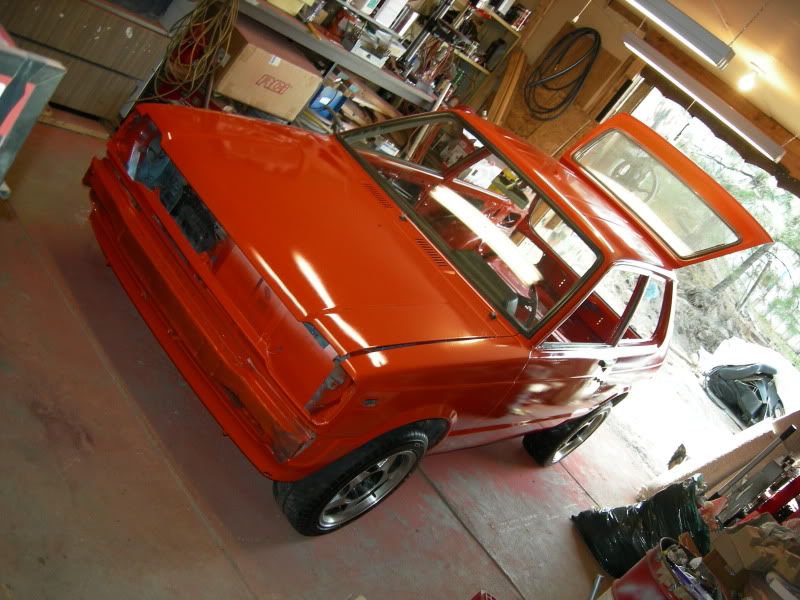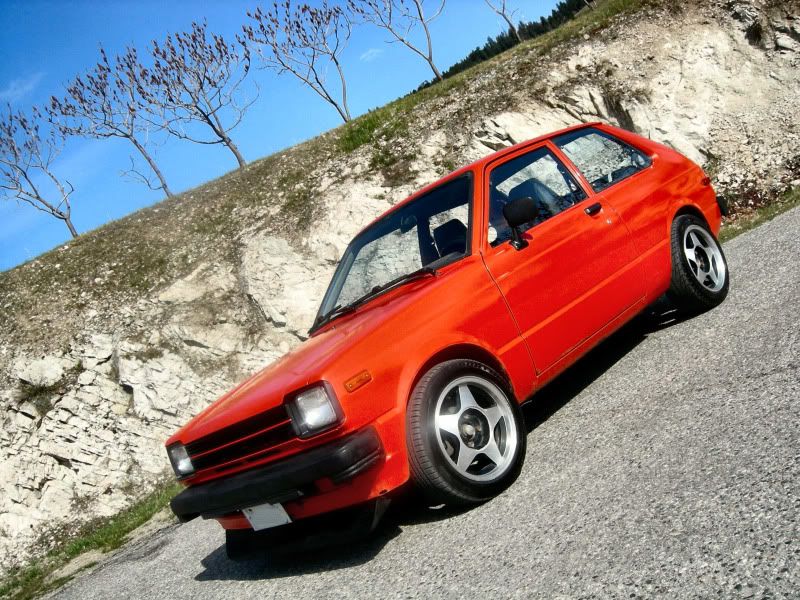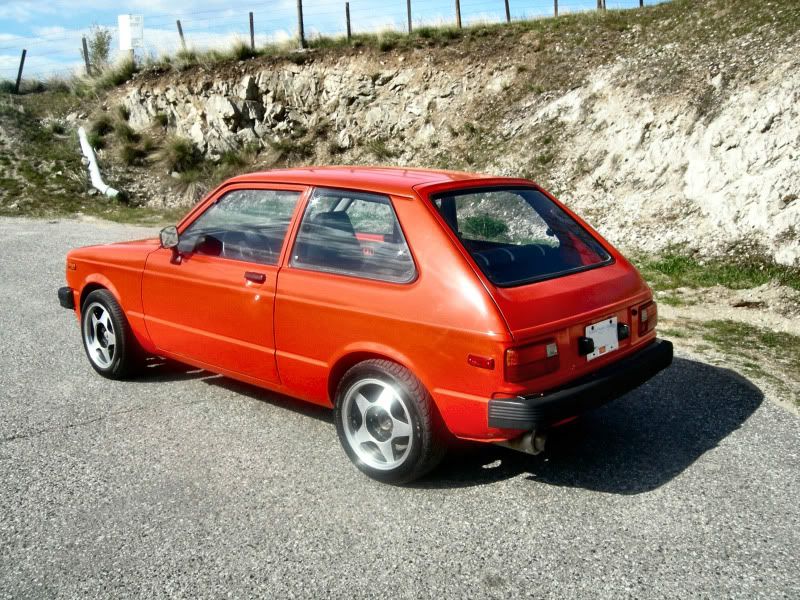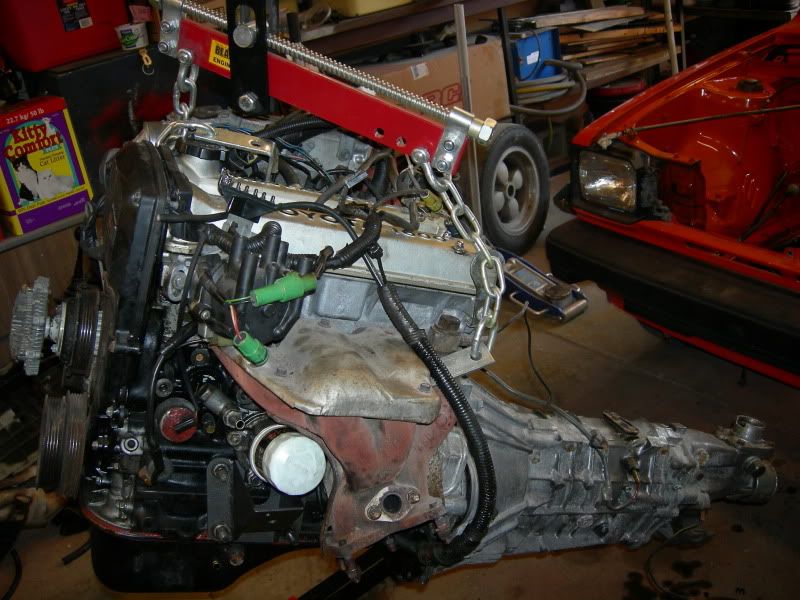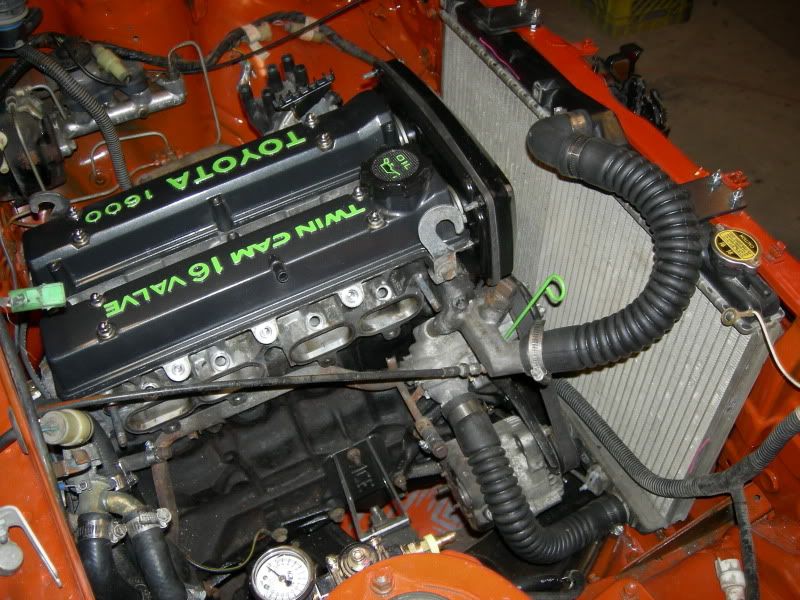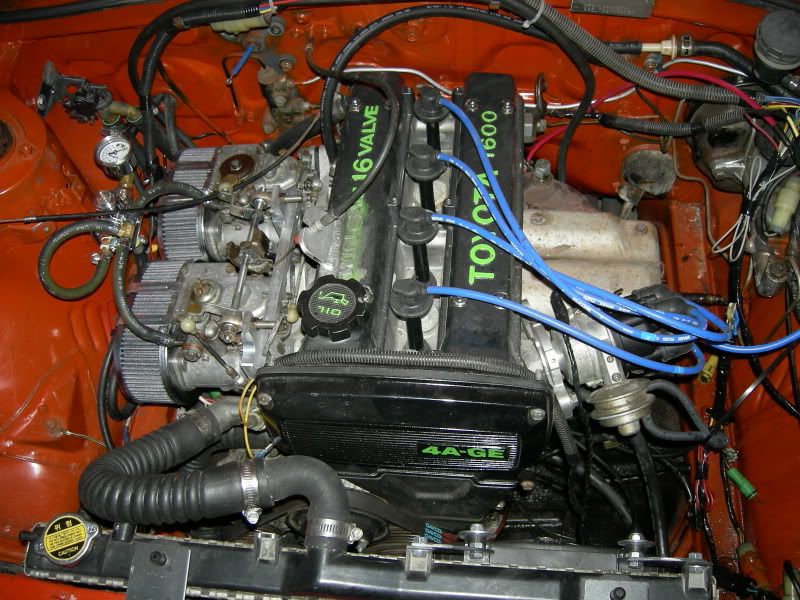 Those pictures are from a little while ago. 15's are gone, hated them, 14" Enkei Compe 8's are on.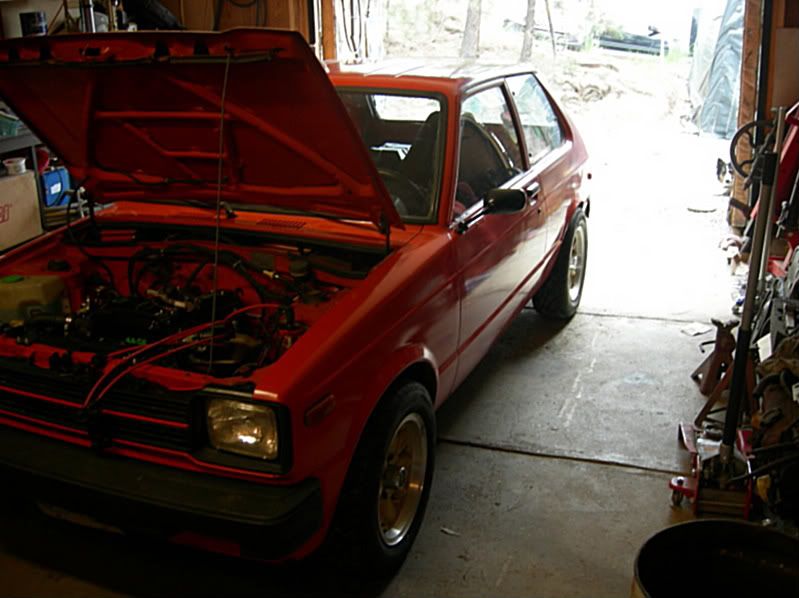 I'll have some more photos once the carbs go back on and I get it running and out on the street. Plans now are basicially suspension as soon as possible, and than a full roll cage and getting it race prepped.