4ac blew up for the last time, I came to the point of if im going to dump money into her its DOHC or home. Then I found a deal and got this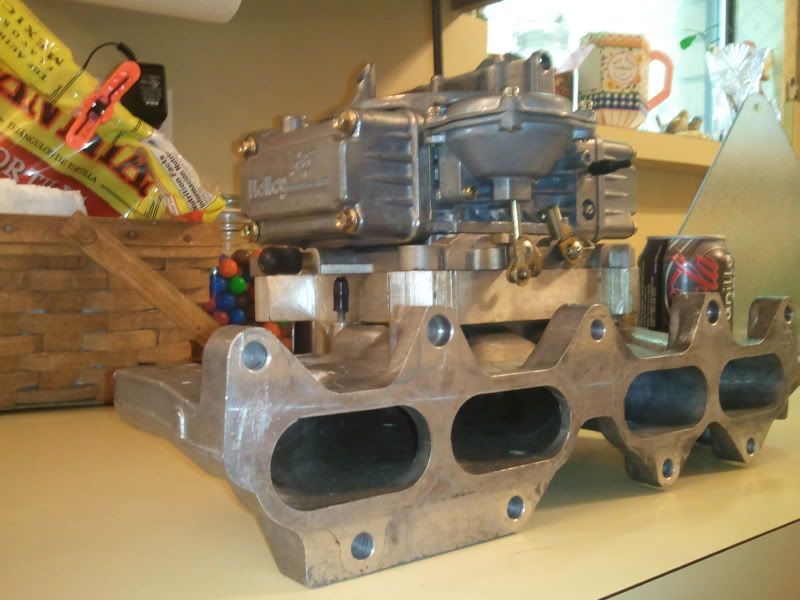 Holley 4 barrel carb with a one off GZE intake manifold. The welds are good and the idea is fantastic in my eyes so why not?
Mock up of how it will look
It was really slow at work today, like dead slow so I rolled the old girl in and started to turn wrenches
I rolled her over to our "Make ready" dept and power washed the engine bay. I had no idea my rack n pinion was silver!!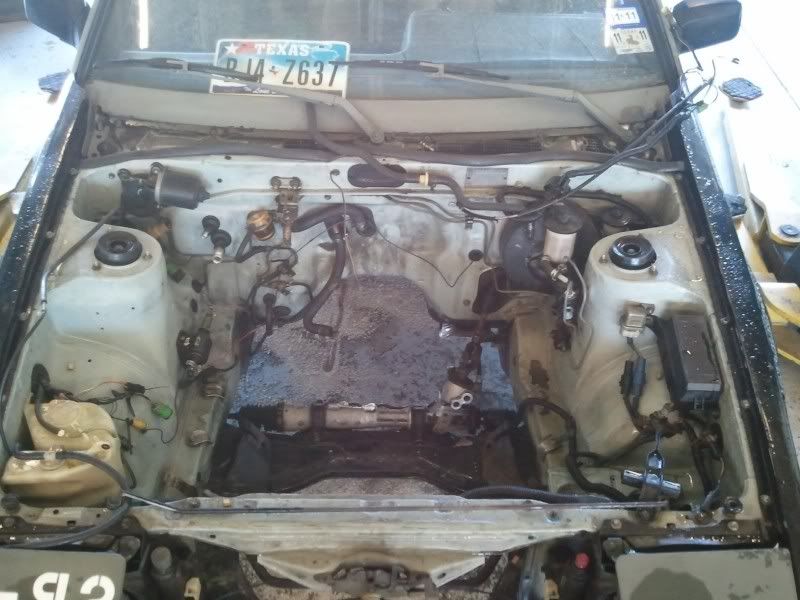 I started to pull off a lot of the little things, have some placed in the bay that are chipping paint and I am going to repaint the whole thing. Make it look a lot cleaner. Still thinking of what color to go with.... more to come on that later. On a sad note as I was removing the coolant hoses to the heater core the driver side 90 snapped right off
Silver lining thought I have been wanted to take out my dash and repair it so now I guess I now have the motivation lol. The other question is do I want to fix the heater core or just removed together????
So I finally got around to ripping the block apart on the bad motor to see what damaged had been done. For whatever reason I found pookie when i took off the oil filter plugging the oil return hole.
with no oil you get things this... piston #3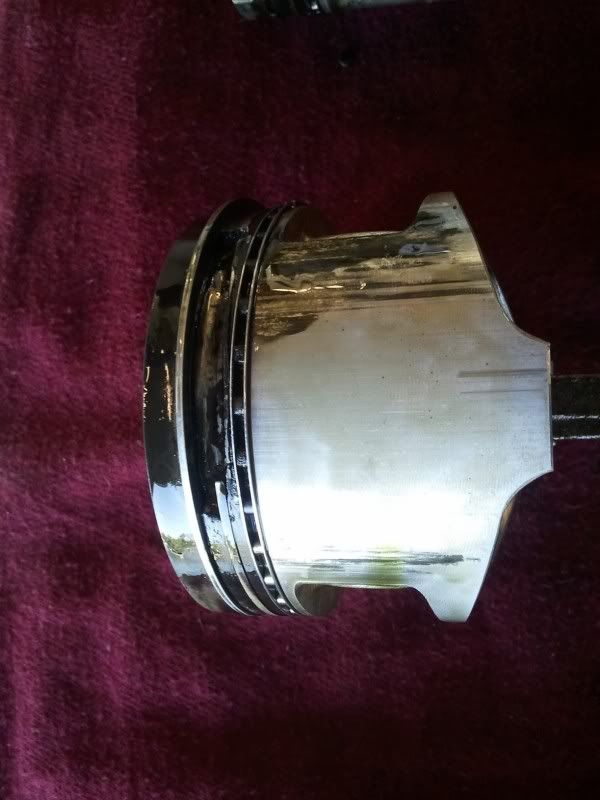 piston #2
cylinder walls
less then 3k miles on these
I took measurements of the block and I can repair it, however it is just a 3rib 4a block and I may find my hands on a 7rib non-squirter block and crank.