Decided to get serious about getting the AC working in this car...
Well I just got back from the AC shop for a system pressure test. They found a couple leaks, one in a line and one in the compressor. Been searching and cant seem to find much if anything available for this old ND CC2M compressor. (old style piston compressor like below)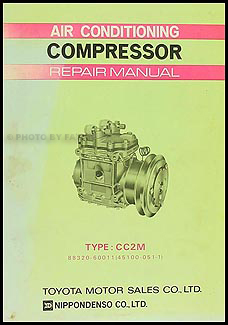 So Im thinking about trying to put a newer style compressor on. I know I can get a rebuilt compressor for a MX32 for decent price. These cars had the 4M but had the newer vane type compressors.
So the plan is to grab the mounting brackets (maybe lines/fittings too) off of a MX32 from the junkyard, and buy a rebuilt unit like this...
http://cgi.ebay.com/ebaymotors/78-80-To ... ccessories