Figured it was time I finally shared my build with the JNC community. I knew I had joined the forum but never posted anything.
Im sure a lot have seen the car around the internet or when sadly it was on eBay for a brief time. (Don't worry I didn't sell it)
Anyway, The car is a 1975 Toyota Celica. I picked her up February 2011 as an all original 65k mile car. Took over a year to scout and find this exact car.
As I bought her: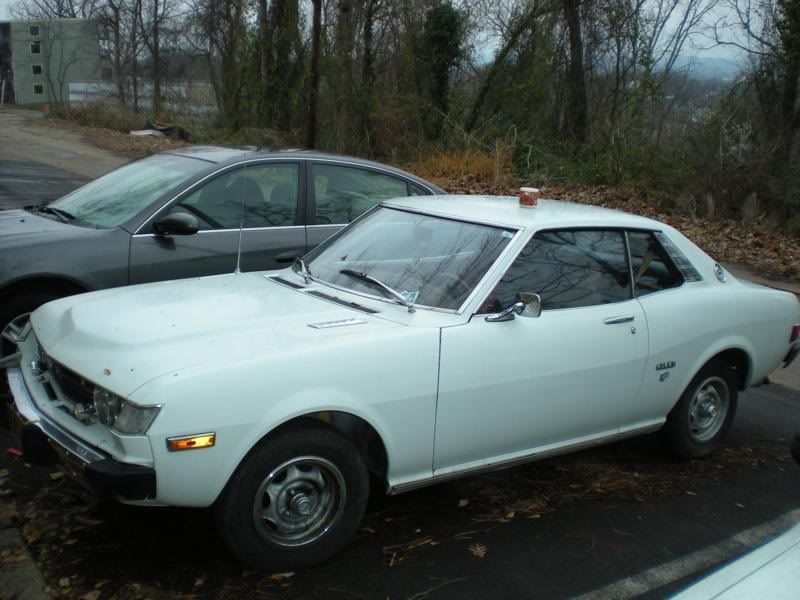 First thing I did to the car is weld in new seat mounts. Being 6'2" I was a little tall for this car so I installed a set of late model 2002 Celica seats.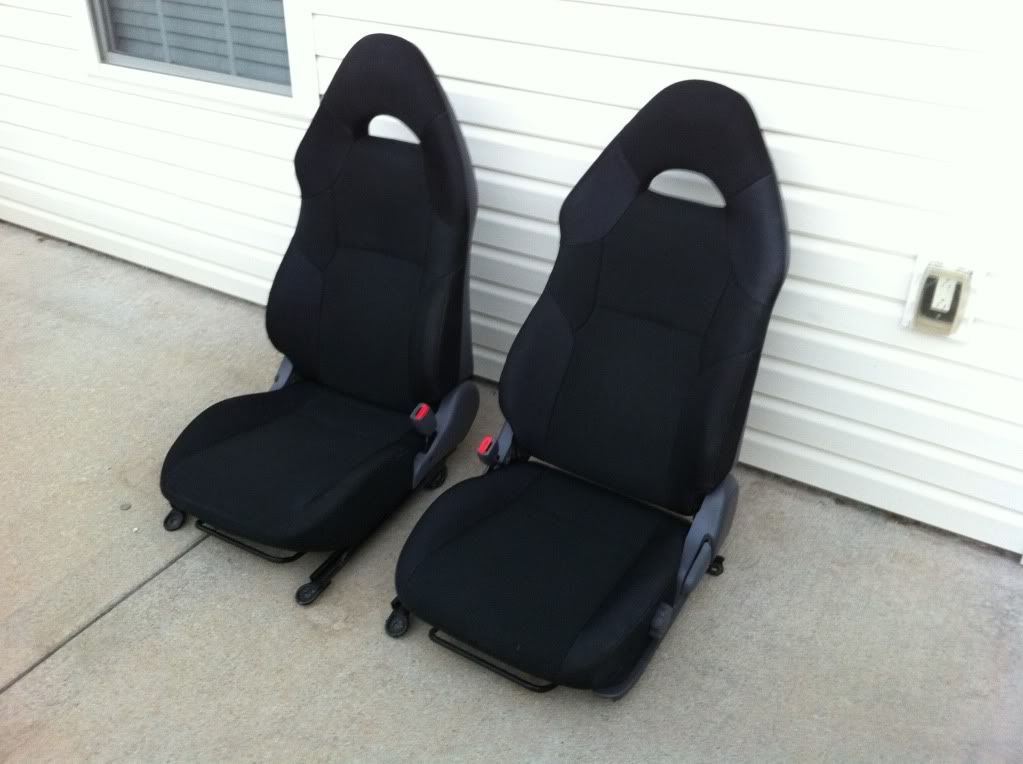 Here is the stock 20R after I did a little cleaning.
I began my modifications with tackling all the important items first. Added the following:
T3 Coilovers
T3 Front Camber Plates
T3 Lateral / Panhard Bar
T3 Rear 4 Links
T3 Front Tension Rods
T3 Roll Center Adjuster
T3 Front Lower Control Arms
New OEM AE86 hubs, bearings, and Caliper brackets
Wilwood AE86 Big Brake Kit
RBR 16x8 +10 wheels
KDW 215/40-16 Tires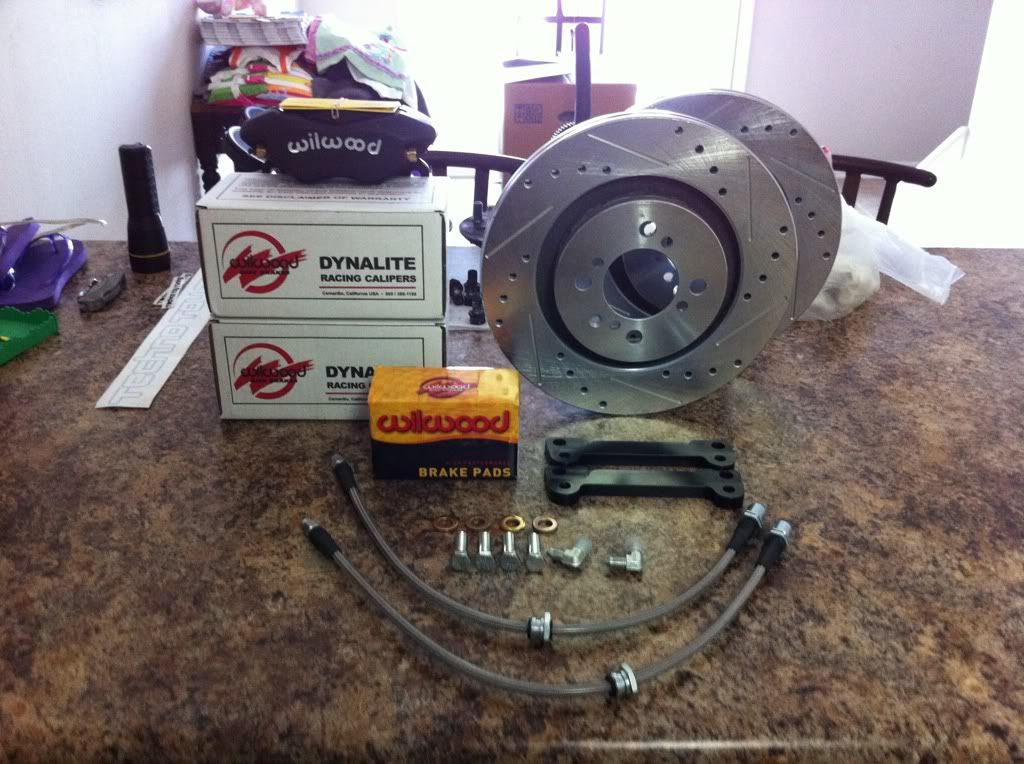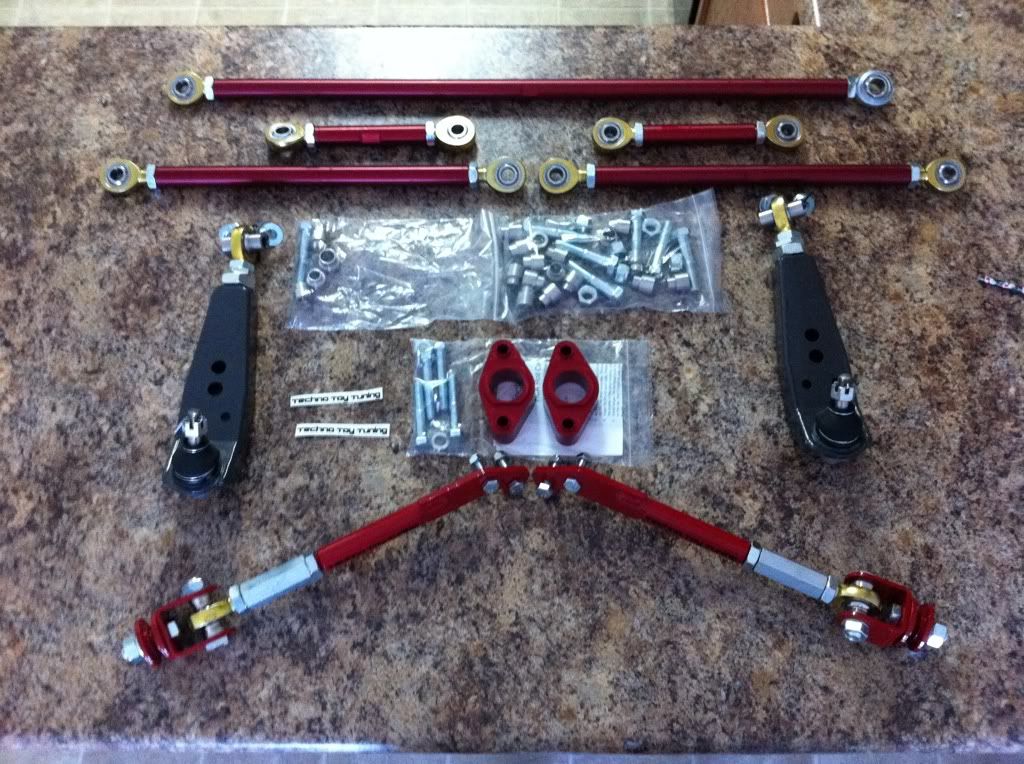 Here she is with all of that installed: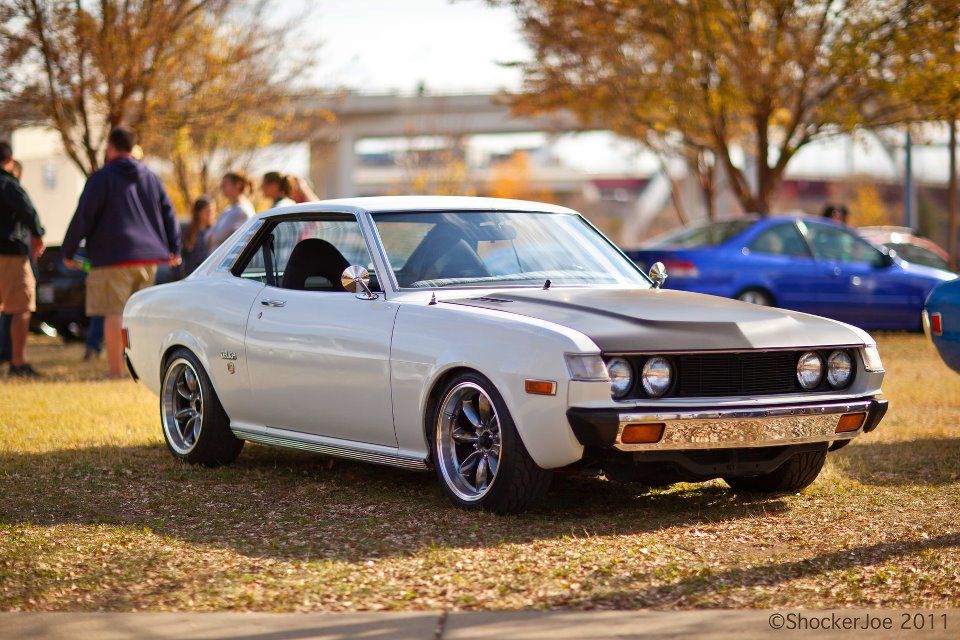 But this was just the beginning.......
Fall 2011 I did a full tear down. I removed the engine, stripped the interior and exterior, removed all the stock sound deadening, etc, etc.
Spent almost all of 2012 battling with unreliable fabricators trying to get all the custom metal work taken care of prior to paint. I finally got everything put in motion and completed thanks to Cary Miller which hand built everything I needed and to my specs on a chassis he had in California and then shipped it all to me. The Celica finally left February 6th, 2013 for a full restoration a long with a ton of custom metal fab.
Car Fully stripped the day she left: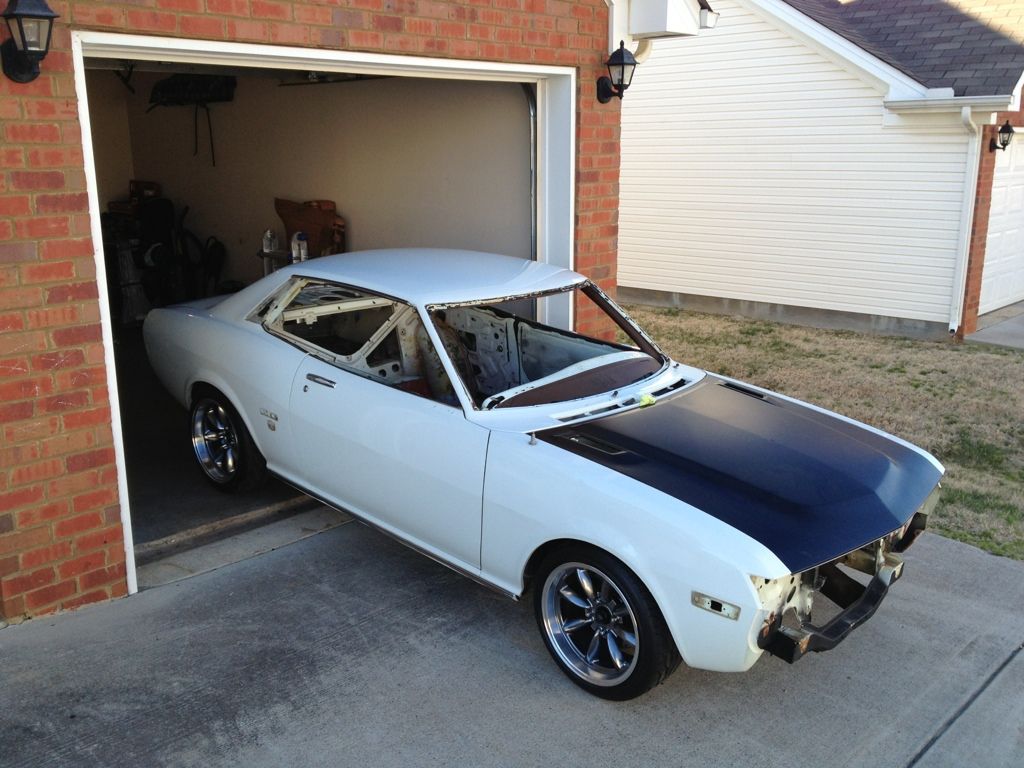 Here are all of the new parts as they came in:
This is the new Custom Engine Cradle, Radiator and Steering Column custom made for the car. I love the rack and Pinion steering. Such an upgrade!:
The new Ford 8.8 Rear end Housing, Ford Racing TrakLoc LSD, Ford Racing 3:73 gears, and 93 Cobra Disc brakes. Good for 1000+hp. Only thing I have to have done is get it shortened and order new billet axles: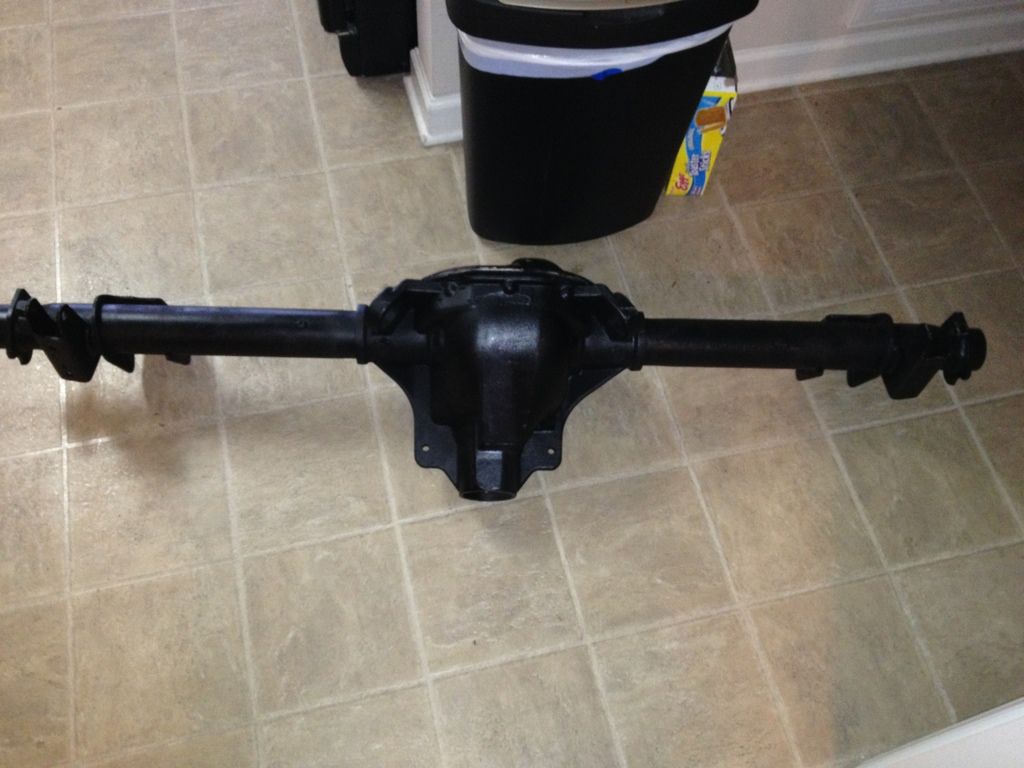 The car is also getting a Forged Wilwood Reverse Mount Pedal Box with Triple Master Cylinders
The hardest things to source for this entire build was all of this. Took several months but thanks to NOS in Japan and my buddy at Toyota we finally got it all. All of this is factory Toyota parts from the dealer. Full weather stripping, Emblems, Light Lenses, and of course Fender Mirrors
Scouted a set of 1971 Smiley Bumpers. Took hours getting them all shined up: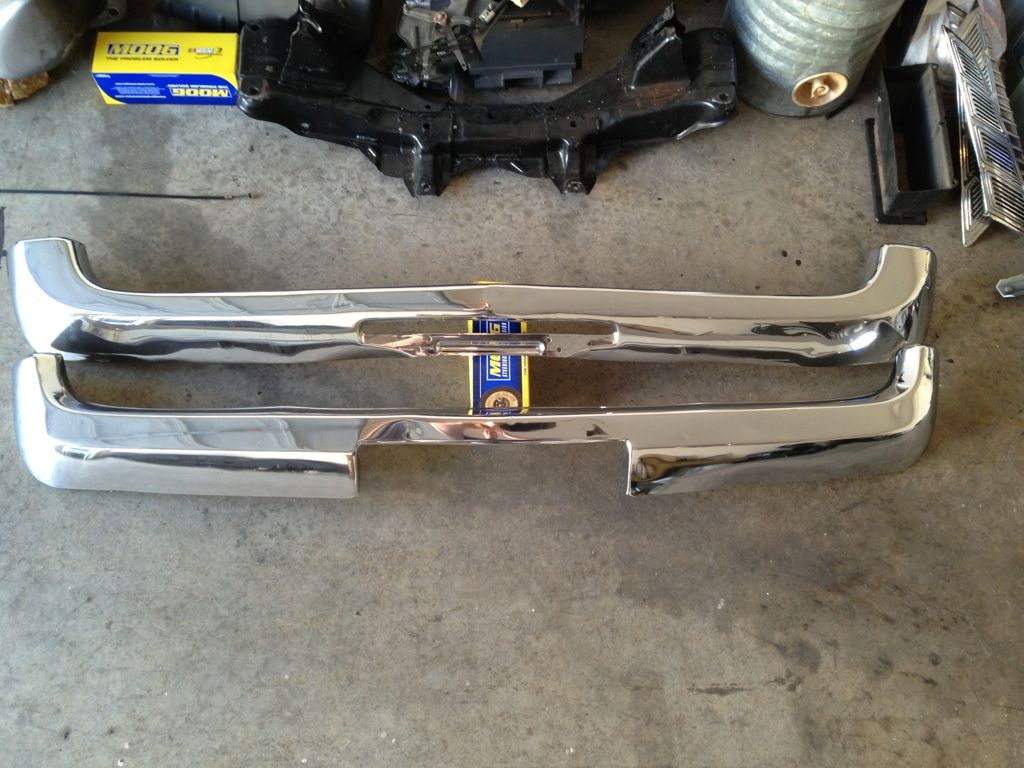 Here are a few pics while it was at the paint shop. Car was fully stripped then minor areas of rust were taken care of before primer. While there I had the door mirrors shaved, and rocker moldings shaved for a clean look. Paint is PPG OEM Toyota 040 Super White II: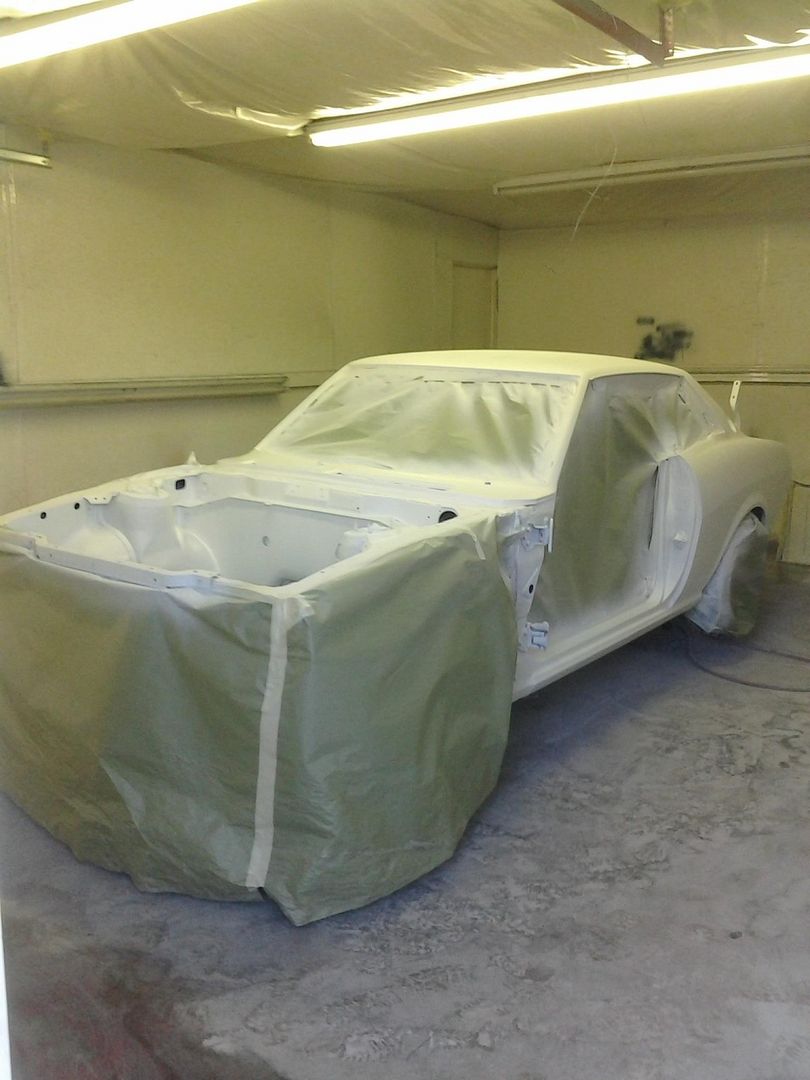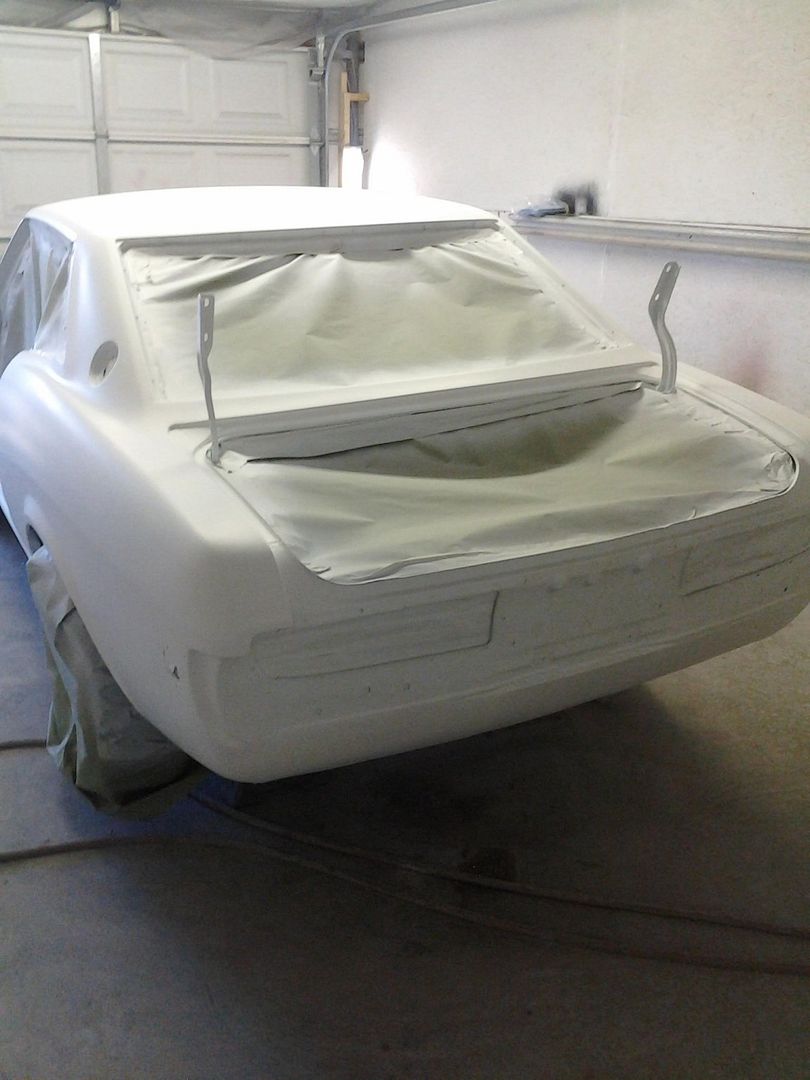 Here she is right after paint: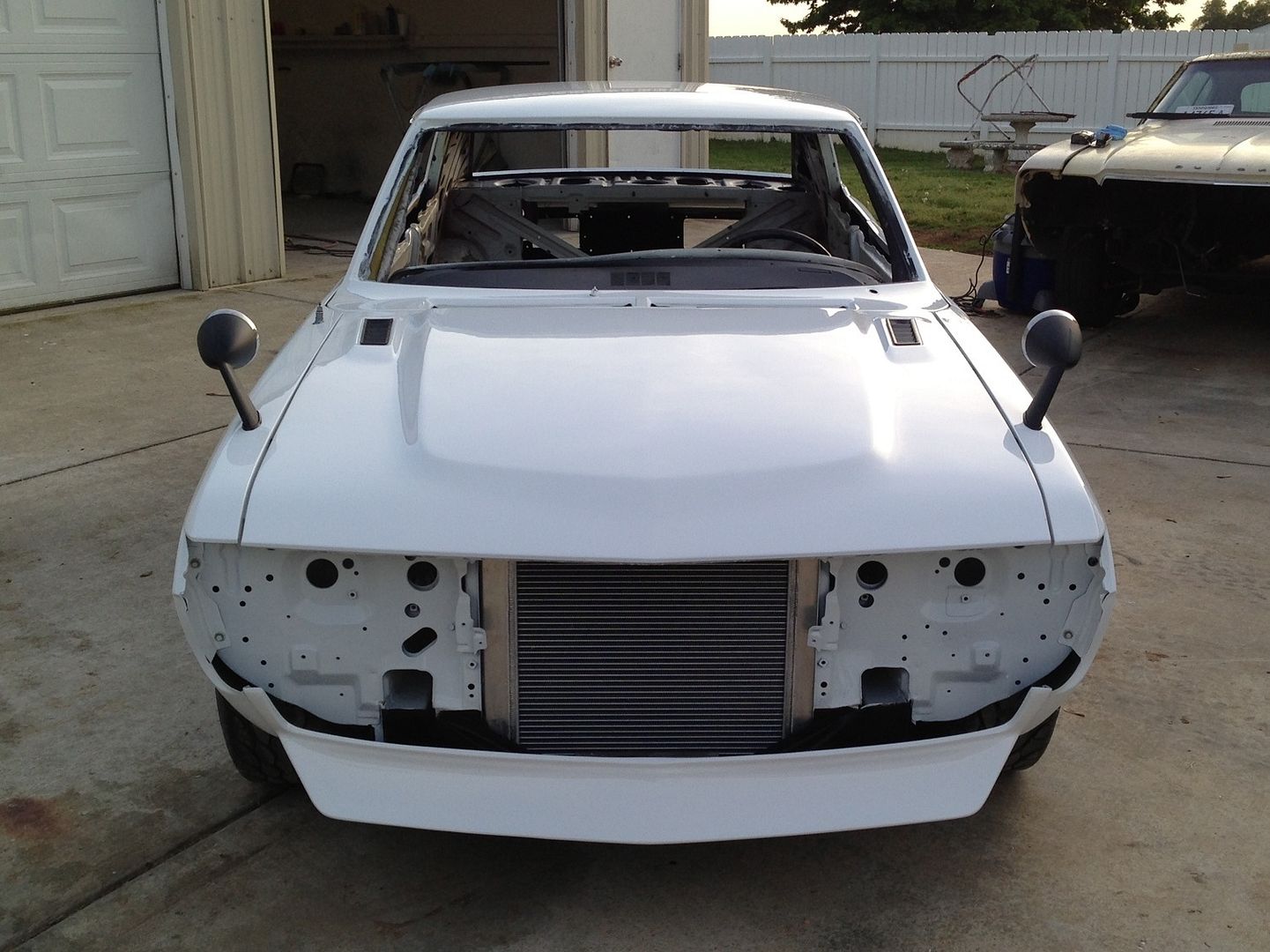 Yes I fully shaved the engine bay, put in a new smooth firewall, and shaved and coated the trunk. Cross braces were added under the trunk floor between the frame rails to strengthen the chassis to hold more power.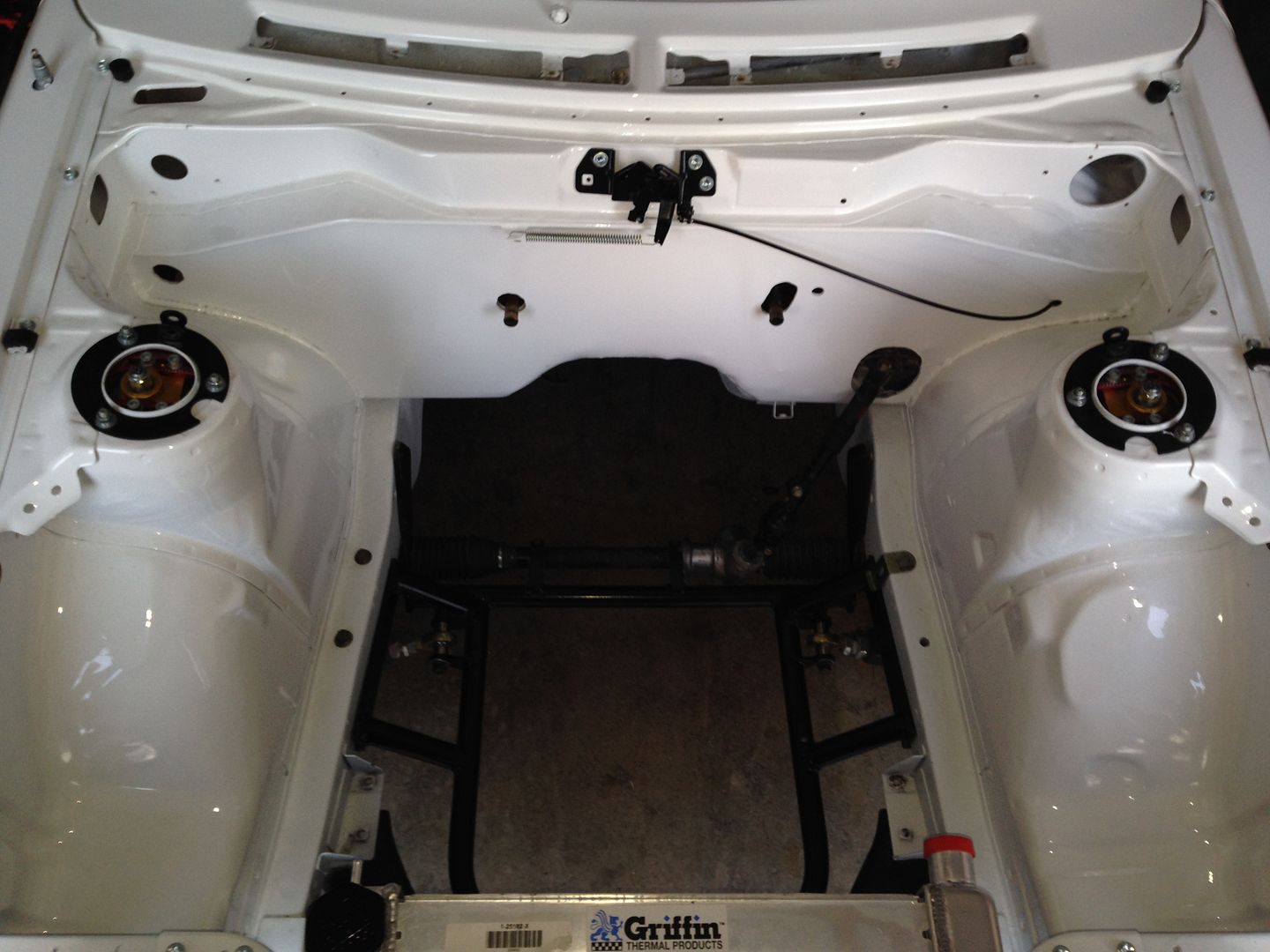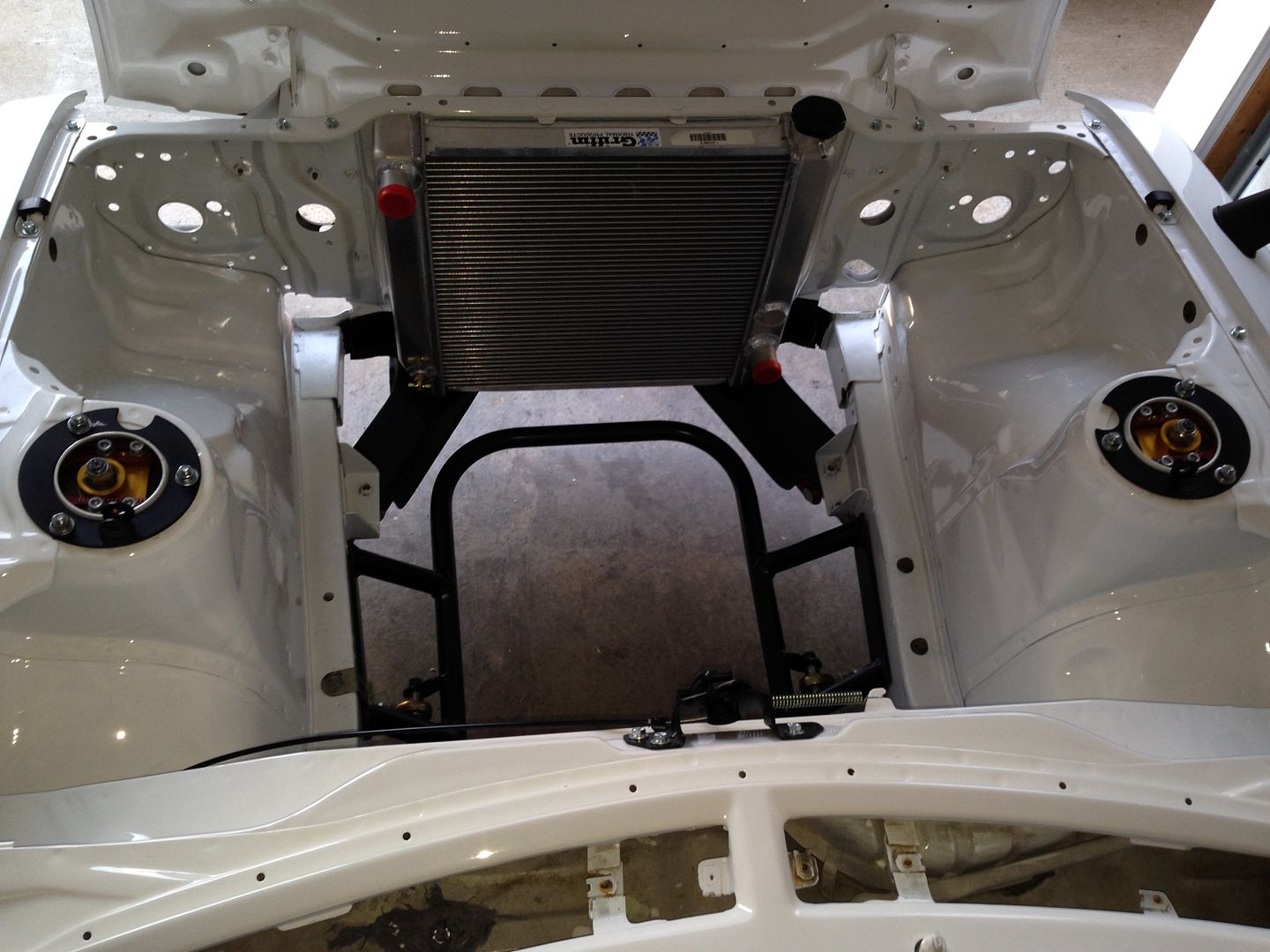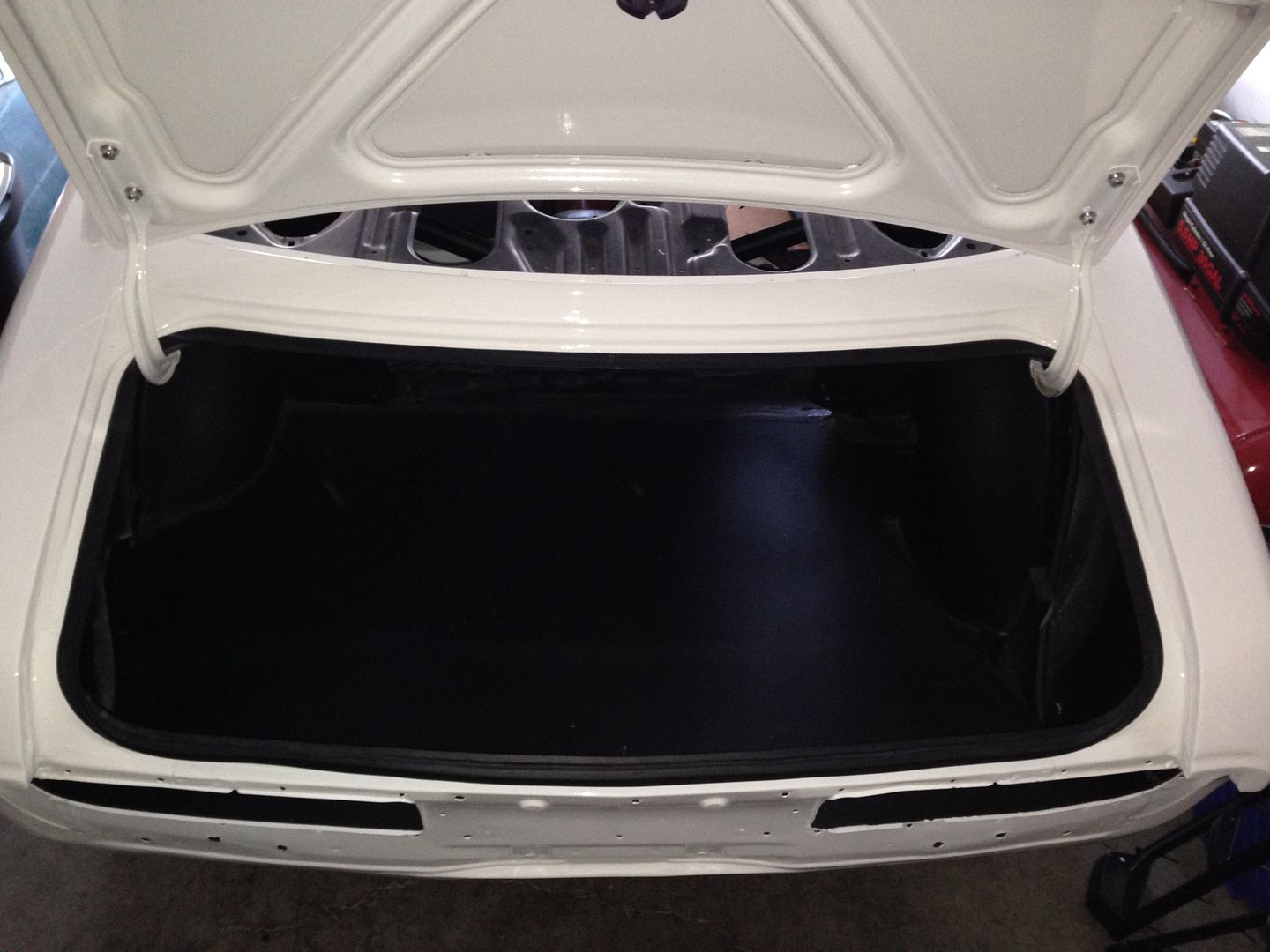 Here she is at my house. I just recently got all of the weatherstripping in and the glass installed.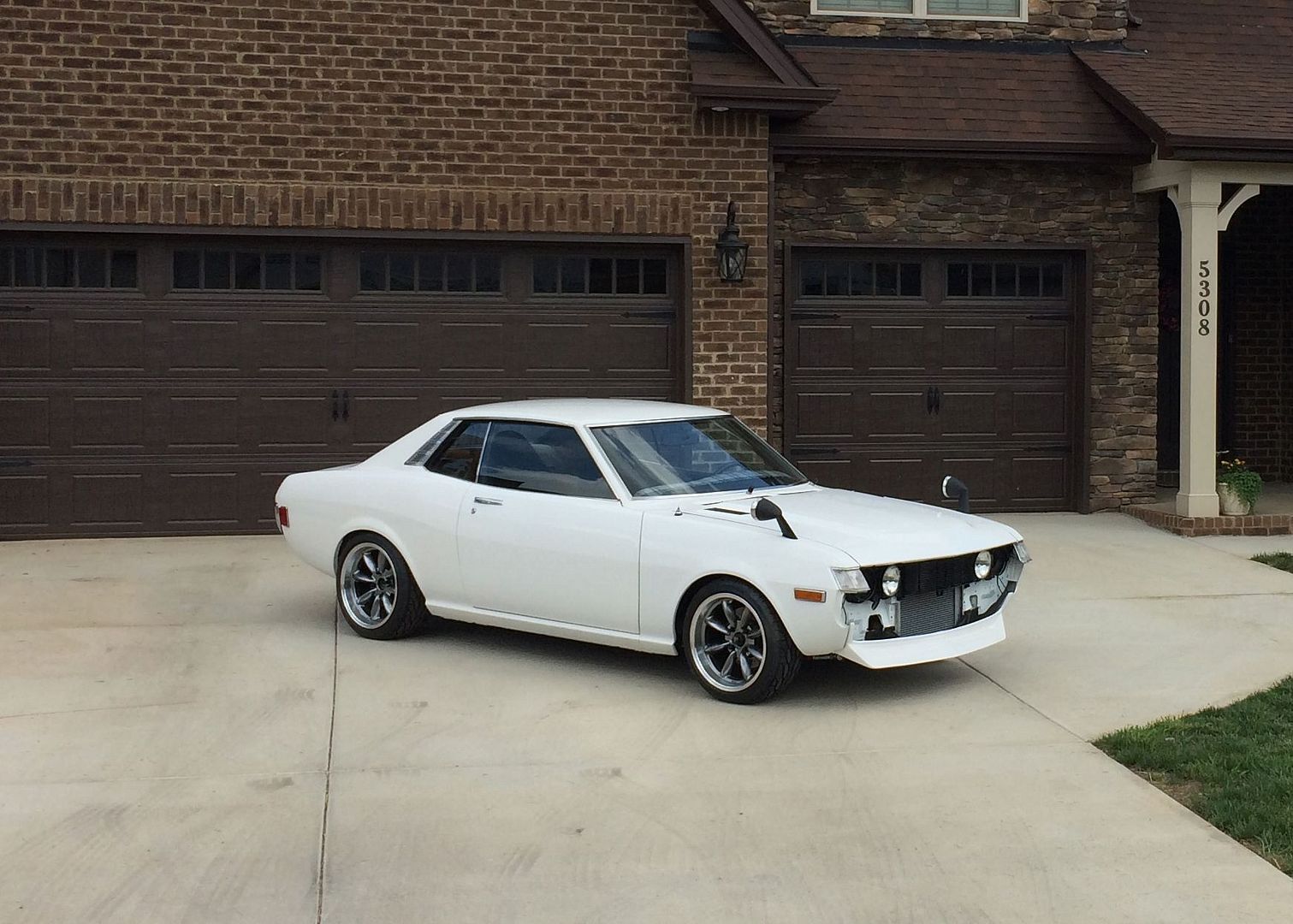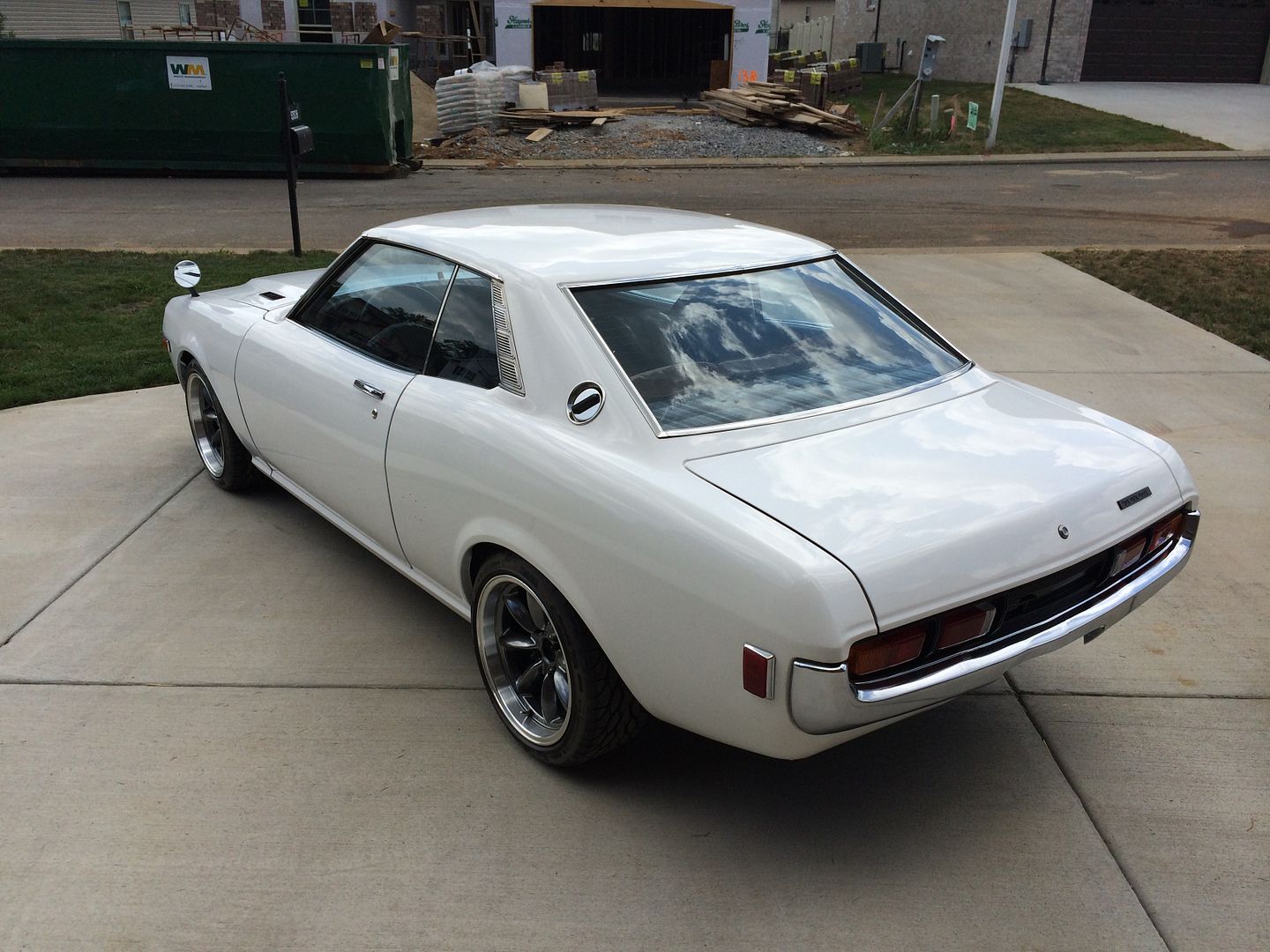 Ive had a very eventful past year. Between getting engaged and building a new home the car build has been put on the back-burner. I've struggled on what direction I am going, and even debated on letting the car go but just can't bring myself to do it. For now the car is staying covered in the garage. After my wedding March 2015 I will get things sorted and back in motion. Still unsure what I am doing engine wise but I will get it figured out in time.
I will try my best to keep this updated and active on the forum.
Feel free to follow the build on my website also. The75Celica.com
Take care everyone!