Alright, time for a nice new shiny update...
Couple weeks ago, I got a message about this post over on the XT forum:
http://subaruxt.com/forum/viewtopic.php ... 4f4eaa1e7d
Turns out, a 1971/72 FF-1 showed up in a junkyard in PA! (albiet apparently it rear-ended something)
Luckily, MPtyza volunteered (along with a few dineros) to remove a few parts from that car for me!!!
That might not look like much, but that was the first round of parts he's sending me. ALL of those parts are things that were either broken or missing from my car!
He also managed to pull the cylinder heads off of the EA62 (1300) motor, which are as far as I know, practically the same as the EA63 4-port heads (the EA63 supposedly is just a bored out EA62). Here is a pic of the head next to the EA63 single-port heads I have, note how the valves are the same size: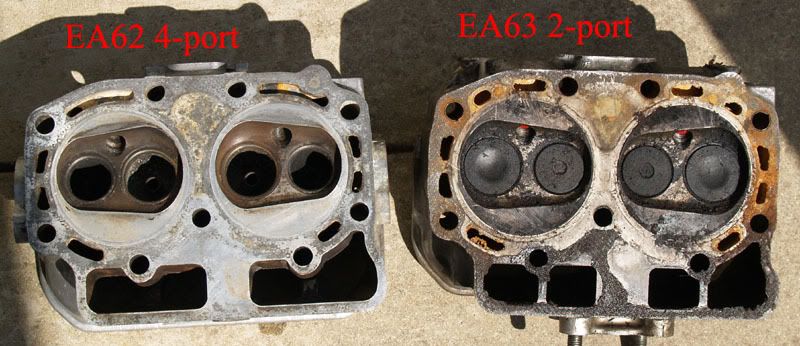 So today, I got the heads together with the shortblock and mocked it all up:
Also note that the bell housing has been "modified" by Rennaisanceman over on USMB in order to better fit the EA71 case! (Extra material was added to make sure it will seal properly, which was something I was concerned about).
Now indeed there is a coolant passage issue:
HOWEVER, I also discovered that the Weber manifold is too short... Which is going to be a HUGE problem
The good news is that the driver side window and transmission case from the other car are on the way as well, so I should have everything I need in order to complete this car shortly!