alright; so i am bumping my old thread to bring up some of the changes my s13 has gone through.
i havent worked much on it, but i ended up selling my s12 after a year and a half and loosing interest in it with problem after problem.
so my s13 went off to ge the rust repaired in the bay, and unfortunately one spot i thought was surface rust was actually through
i guess that just means once i get the front end back together it will have to go back for one last spot, unless i find a good deal on a welder/ can borrow one in which case my buddy will just weld the last spot at my house
engine bay painted black to hide the rust repair, wiring slimmed a bit; i removed the AC components and some of the warning lamps/chimes the rest of the auto seatbelt thingys etc.
i will do a mild tuck, but i will leave the fuse box visible probably mount it on the battery tray; and either go with a slim battery or move it to the back.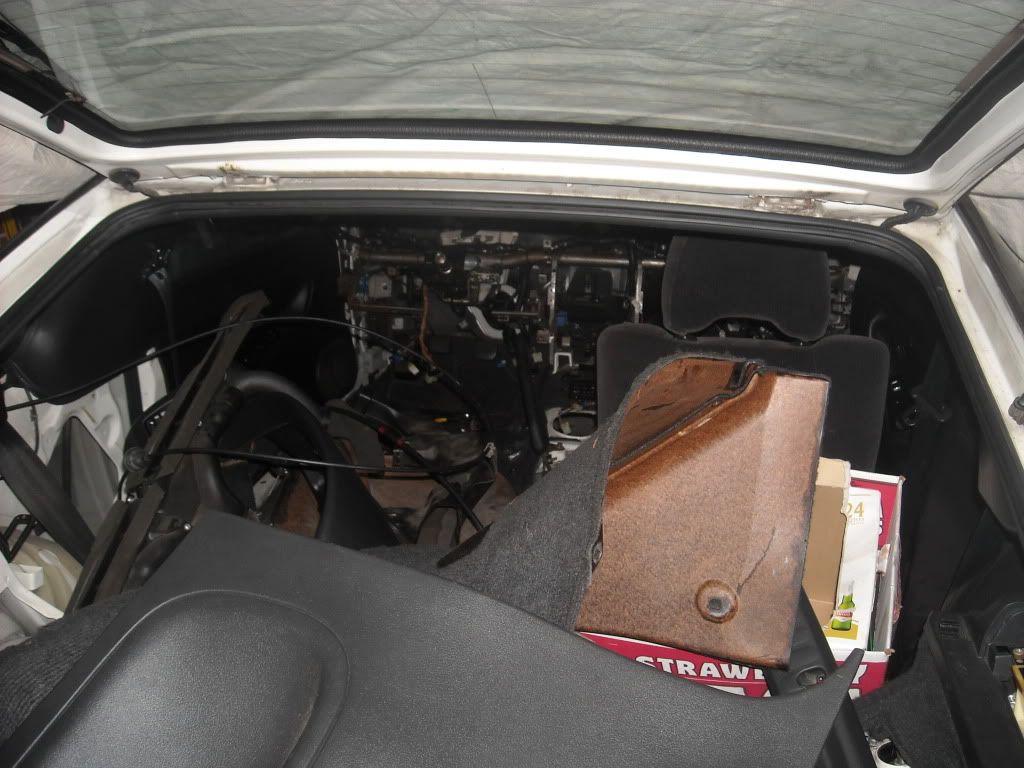 annd what i recently picked up.... overall the car is pretty clean, but im not sure i want to spend the time to fix the little rust it has, and replace all the rubber seals/interior.
so im beginning to think i found my engine for the s13.