Unforunately, in this post, she takes a turn for the worse.
Fuel tank out.
The engine. Supposedly its a L28 punched out to a 3 litre, has an N42? head (maybe, I really don't know my L series heads, but the PO said it was the more sought after head), high lift cam, stiffer valve springs, decked and ported. The flywheel also looks to be set up for a multiple plate clutch, which is pretty cool. The downside is the whole thing looks pretty nasty, not sure what, if any I can still use.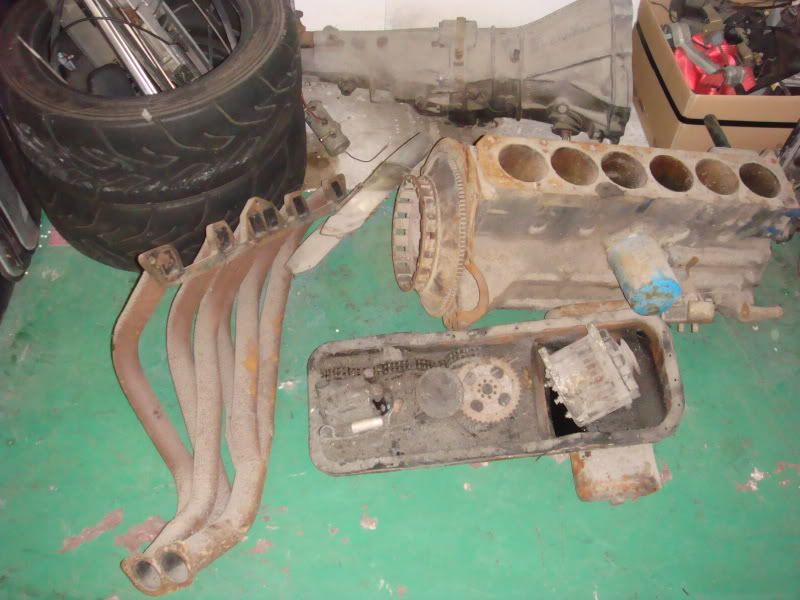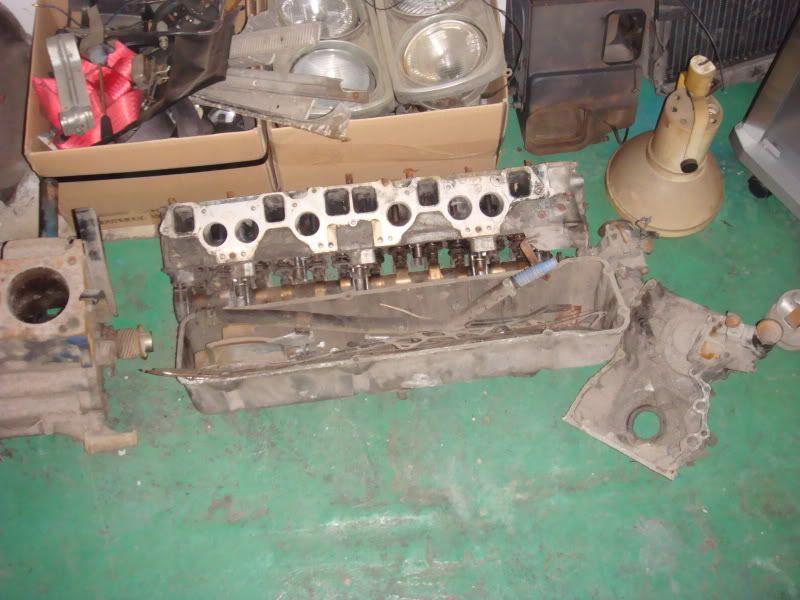 In this picture we have the bottom layer of rust, the original paint, a repaint and on top the current primer grey/white crap. Nice history, like the rings of a tree, haha.
My buddy Mike was saying that this was using lead filler!
So the rear fenders. Near as I can figure, it started to rust, so someone said cut it like the GTR fender and then cake so much bondo on that you cant see straight any more! This stuff was thick, like half inch thick in places.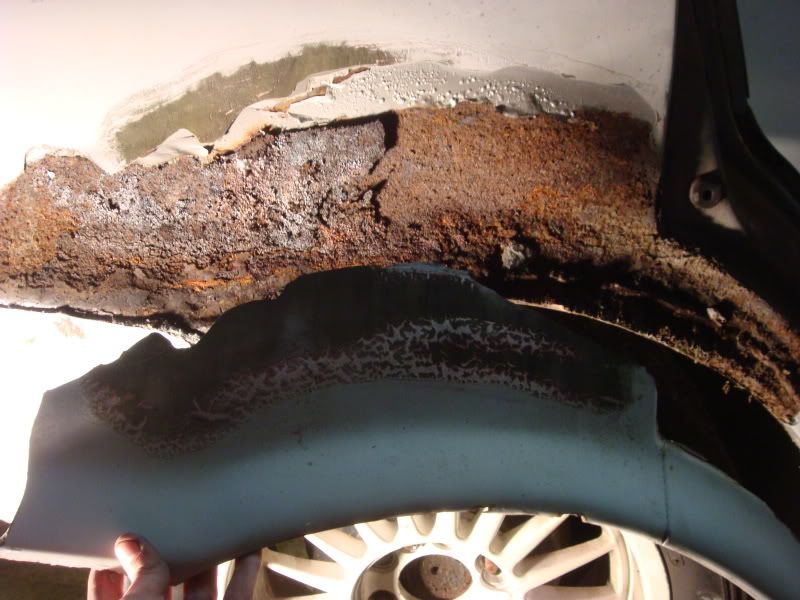 The rust underneath is really pretty bad.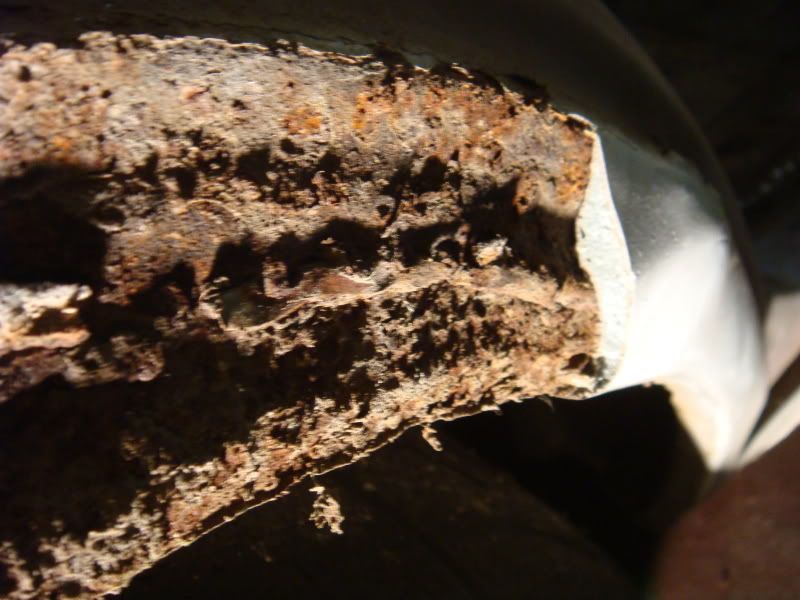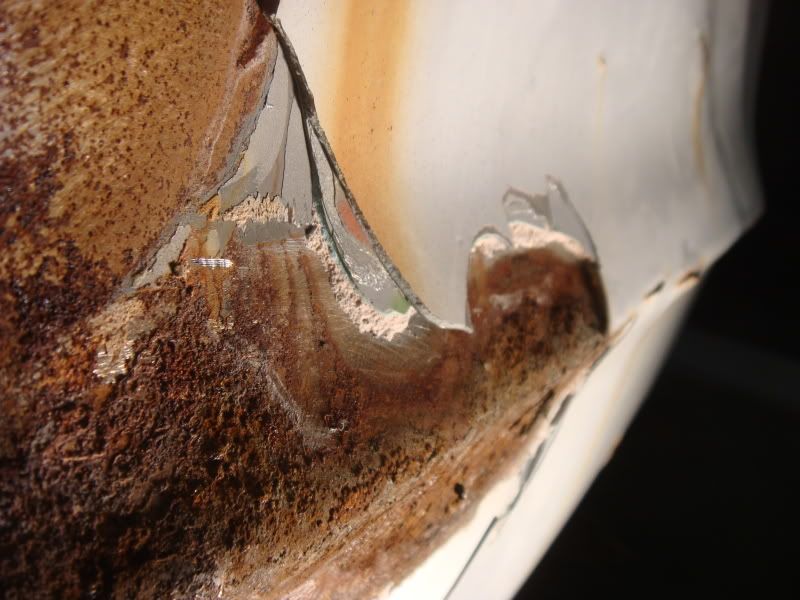 A sad final parting shot, but it is what it is.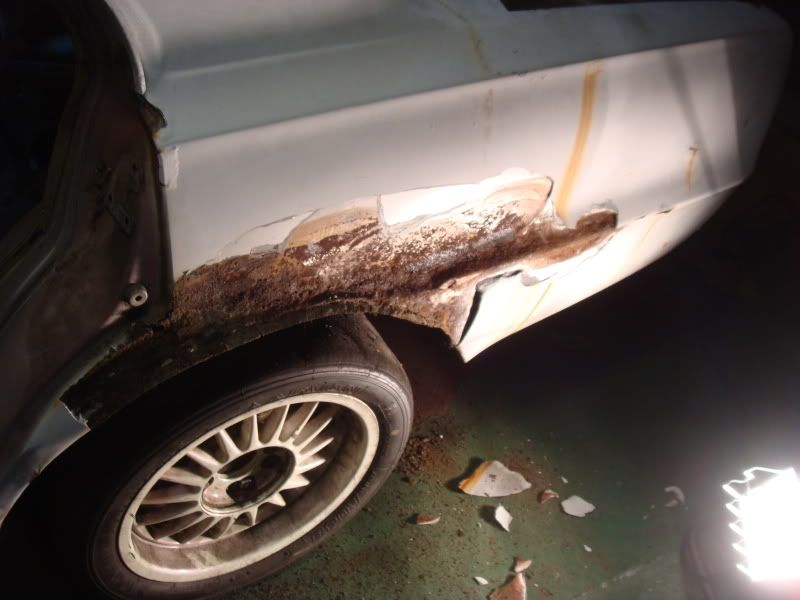 This car is far beyond what I can afford to fix with new old stock parts. All hope is not lost though. I have yet to measure, but near as I can tell, the much less desirable 4 cylinder cars are identical from the a-pillars back. If I can find a decently rust free 4-cylinder chassis to section steel from this project can really take off. Until then things are looking pretty rough.
Well, that's all for now! Oh, and Datsunfreak, that is indeed a square bathtub, haha. I don't even get close to fitting in it!
Cheers!
David