Since my S30 is sitting in storage in America, 6000 miles away from me, I've been looking for a project to keep me busy here. So, I'm driving home today and I pass a GC10 Skyline. I have seen this car before but never stopped to ask about it. So, I figure that I will just write my name down on a piece of paper along with my number and mail address and give it to the owner so that if they ever think of selling I'll be first in line.
I run home, write my info down and swing back by the place. I meet the owner and we strike up a deal on the spot! We agreed on 200,000 yen (2,232.50 USD). He's going to get the paperwork started and I've got two weeks to sort out a car carrier.
She's a little worse for the wear. The floor boards and engine bay are completely solid with very little rust; the worst of the rust is on the rocker panels and in the trunk. Going to be interesting to tackle this, but all the trim is in boxes and the interior is in much better than shape than I had expected. It is missing an engine however, but that means that I can build one up to my liking!
Anyways, on to the pictures!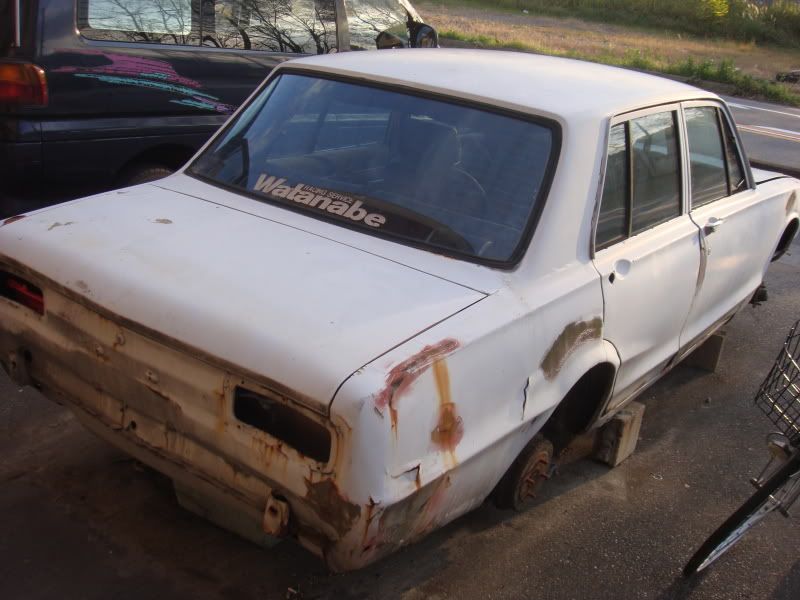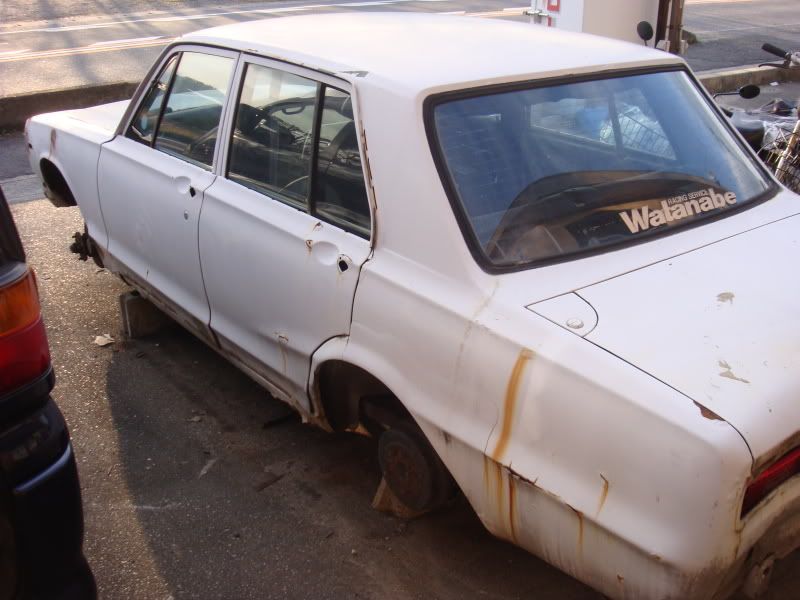 Engine bay
Interior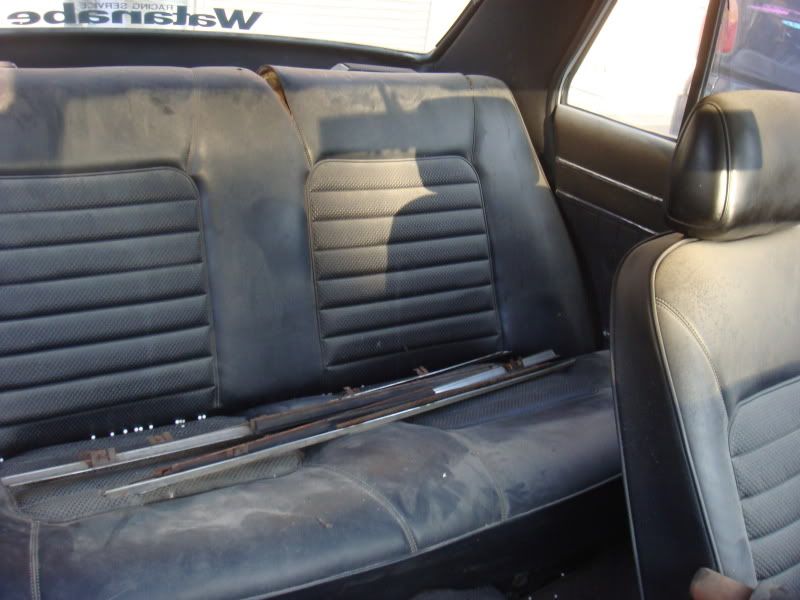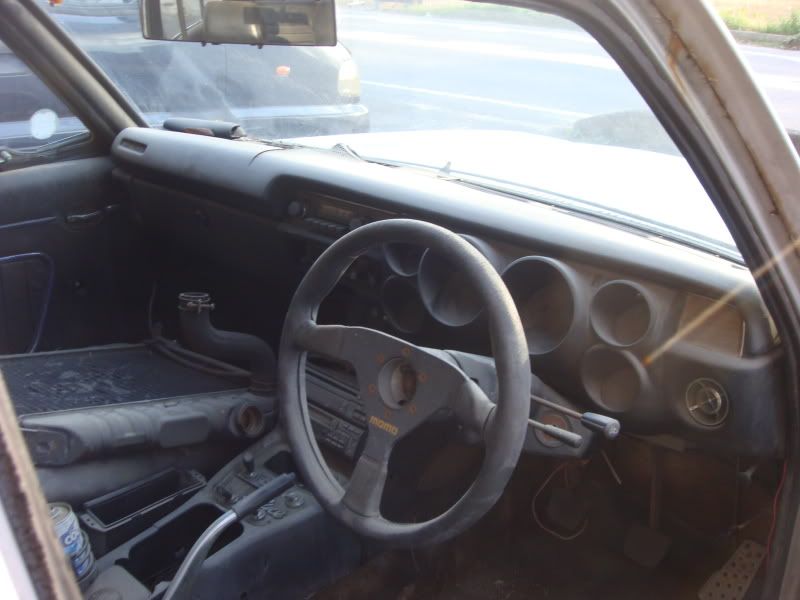 Trunk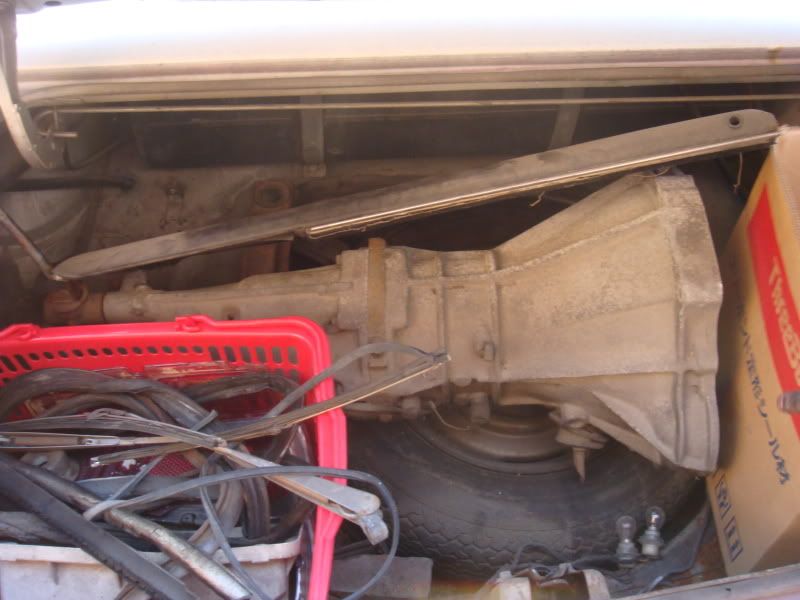 Tails (There's actually 3 sets in that basket)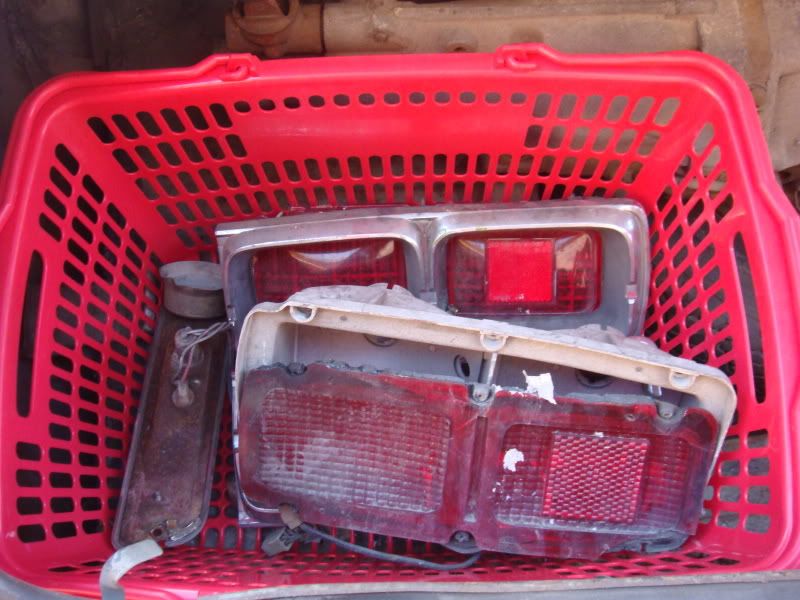 Some will definitely say I over payed (eg. most of my friends, my parents, half the internets) but I think it's just right and couldn't be happier!
Cheers!
David