I had a particular photo shoot thing today at 3pm which required my car to move around and it didn't help that the SPL tension rods still aren't here, not to mention the lack of an exhaust(still building). So I had to borrow my friend Matt's rods for the time being, which also allowed me to have things ready for the SPL's.
This car is really a pain in my dick. It looks simple (well, it is) but it took me practically all morning to do and figure out. And when it came time to finally drill the brackets for the new bolt, I called up about 6 shops in the area since I didn't have a 14mm drill bit nor did I have a drill press. One shop picks up telling me to come over, only to tell me that I'd have to wait until Sunday after 30 minutes of questions and answers. SO BAH I eyeballed with a Unibit and it turned out just fine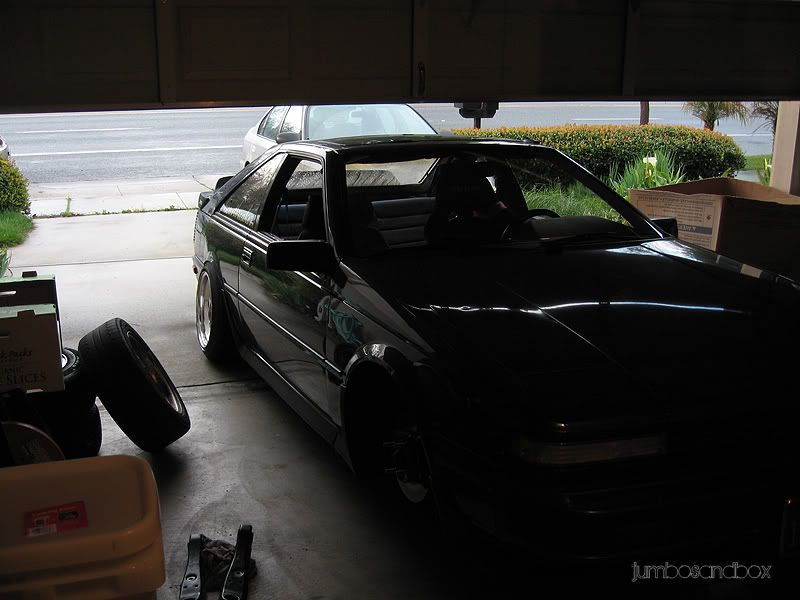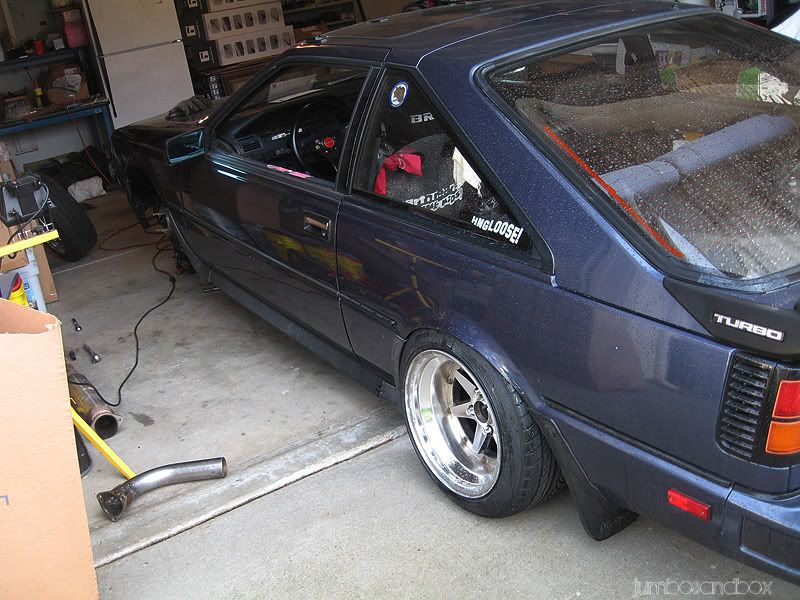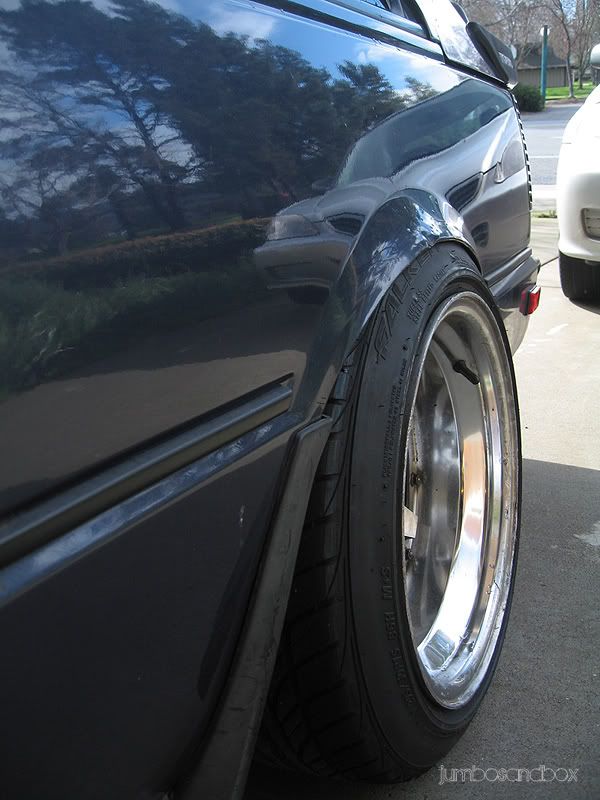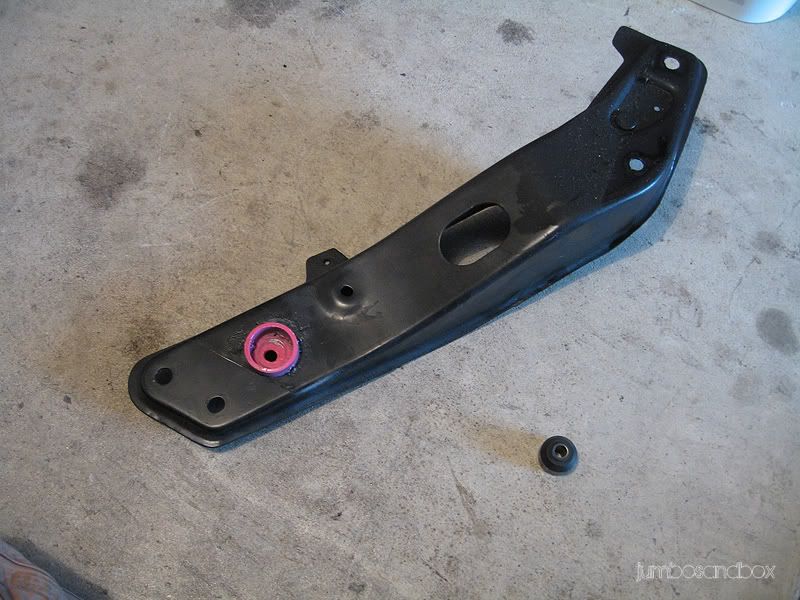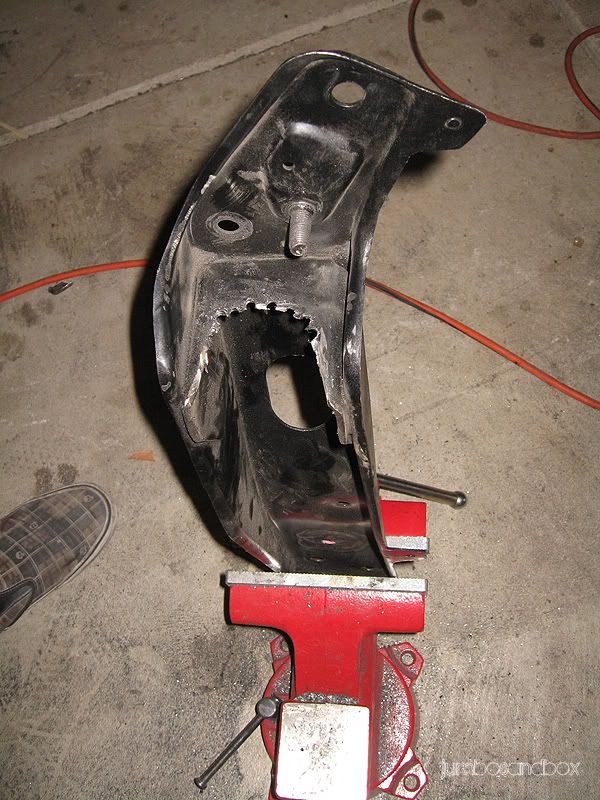 Looks like a monster!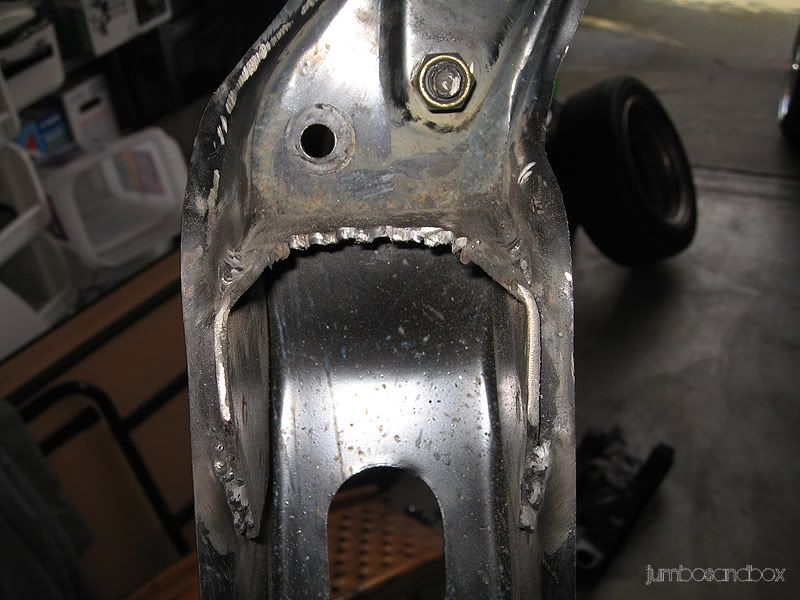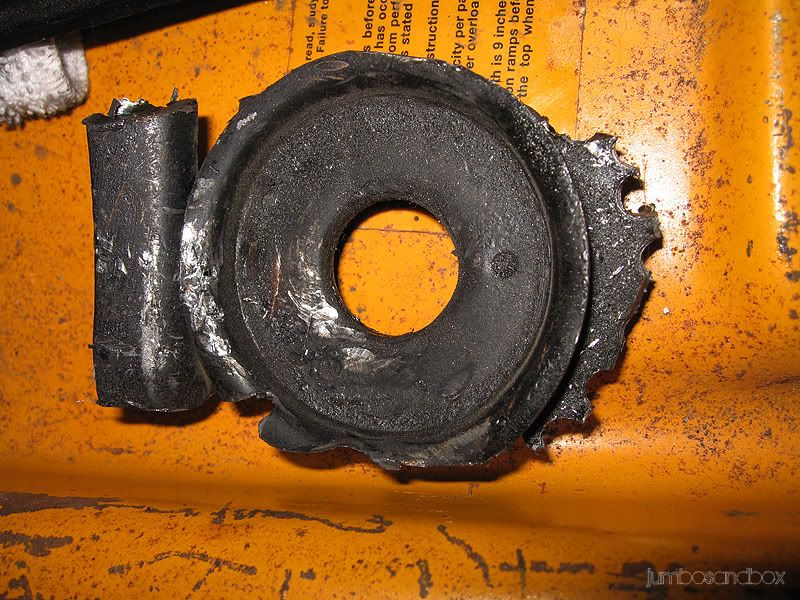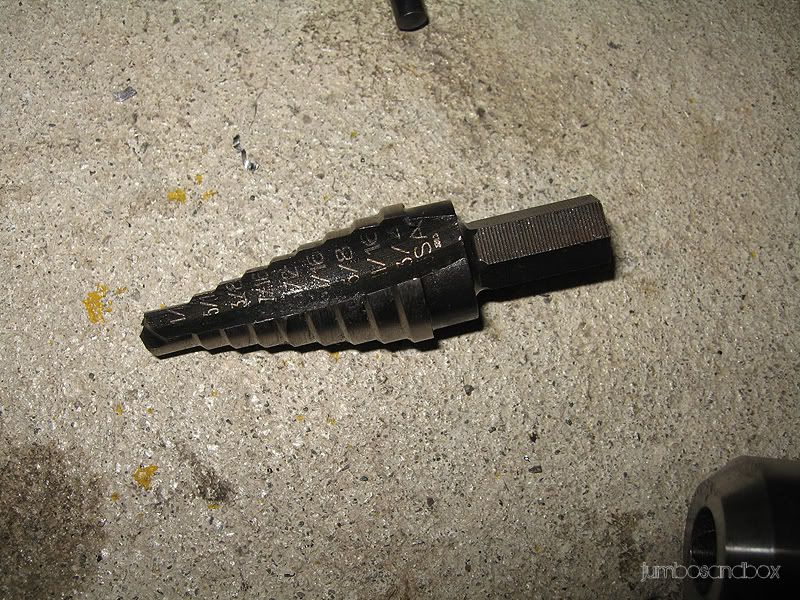 AND GREEN TEA KIT KAT