I've wanted a strut bar forever, dude. It looks cool. That's all. But nothing fits an s12, nothing within reach at least. I think an R31 bar fits. Anyway, I love the Cusco bars, except that if I were to order one, I wouldn't be able to realign the mounts since their mounting plates are made of aluminum(I can't weld that stuff). So I just got a cusco style bar with steel brackets off ebay for $60 shipped, not too shabby right?
The bar is supposed to fit BOTH s13 and s14, so there's a few slight problems. I already have to cut the mounts off the plates and realign them to fit the s12 anyway, so it won't be too bad.
Here's the bar, I probably shouldn't have put it on my bed for fear of china lead, haha
Looking alright so far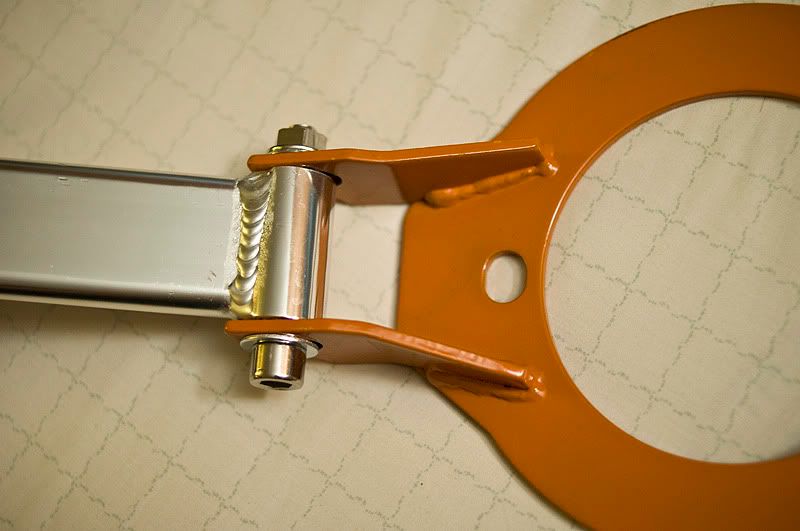 ALL the holes are ovaled out for the s13/s14 universal fitment, I will fill these in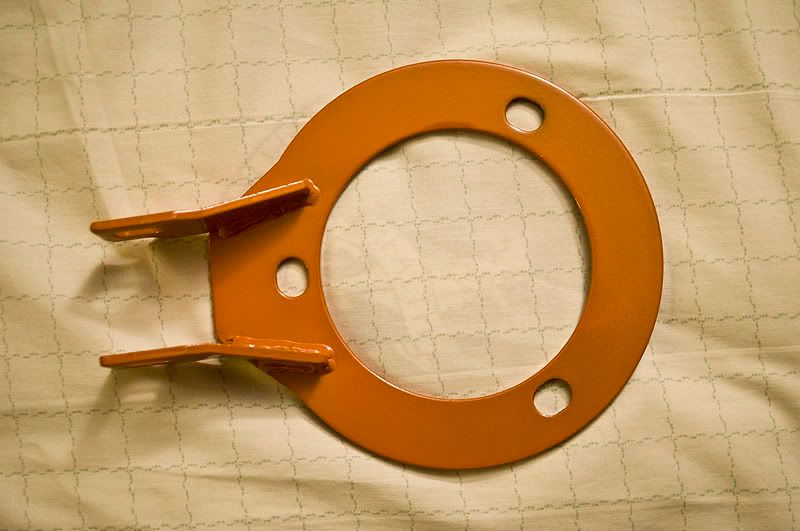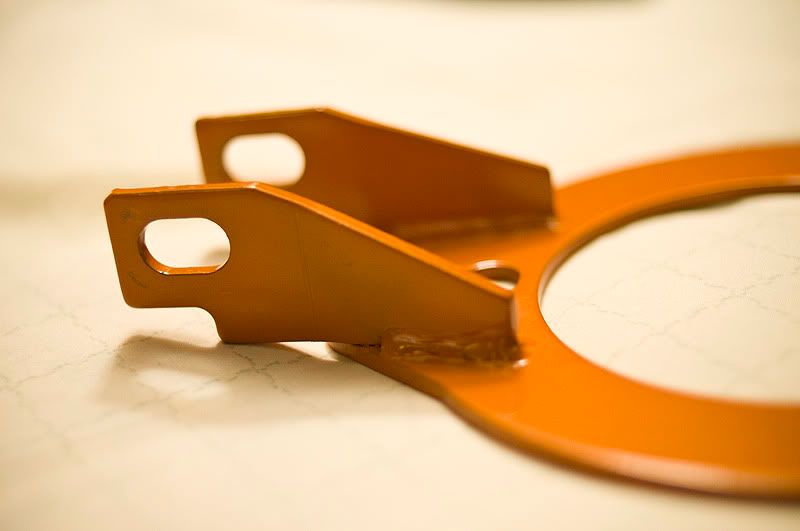 and the bolts don't even fit as it should, they're too small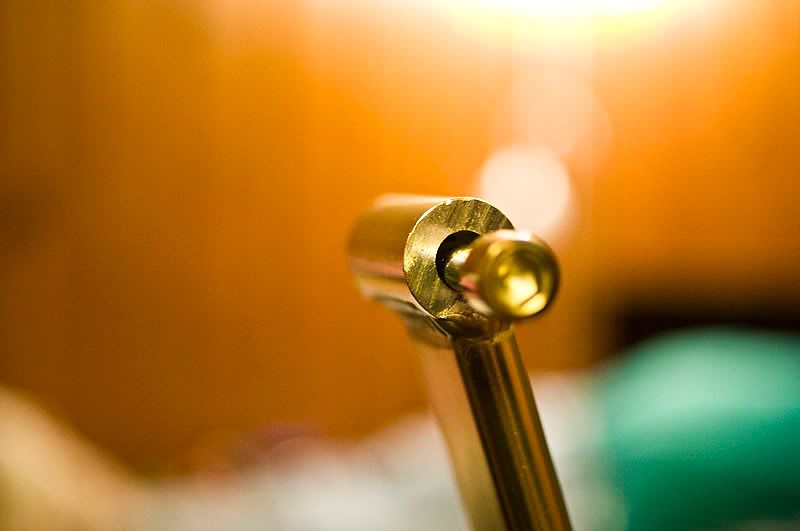 the bar BARELY fits in between the inner bolts of the strut towers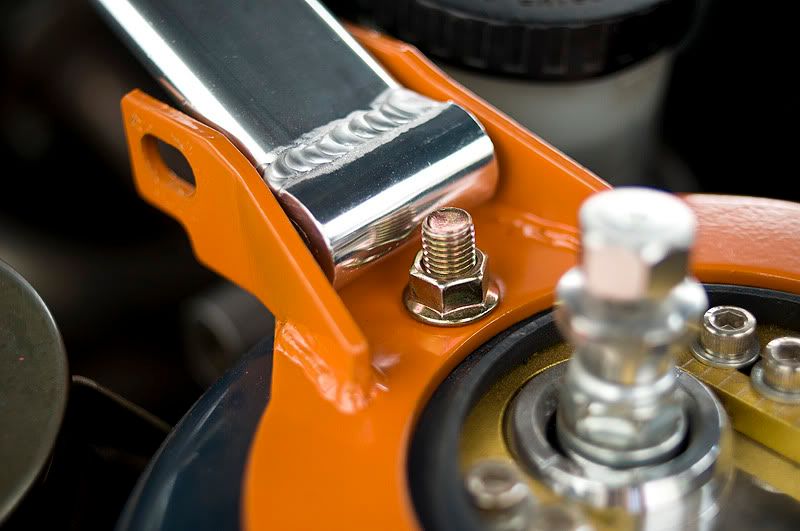 brackets cut off and the oval holes are filled in
work station (floor, haha)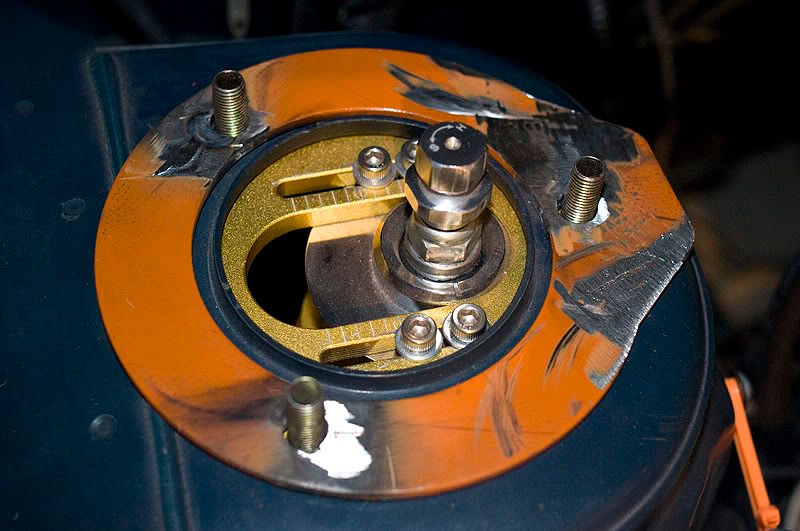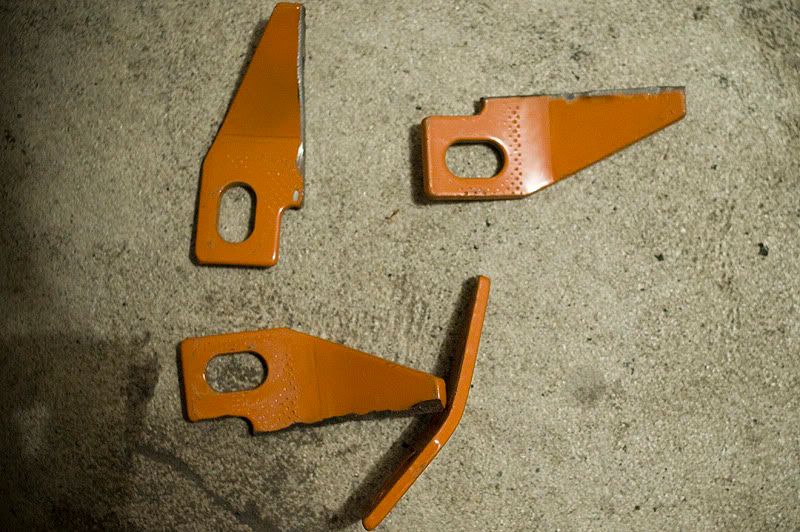 more oval hole filling comparo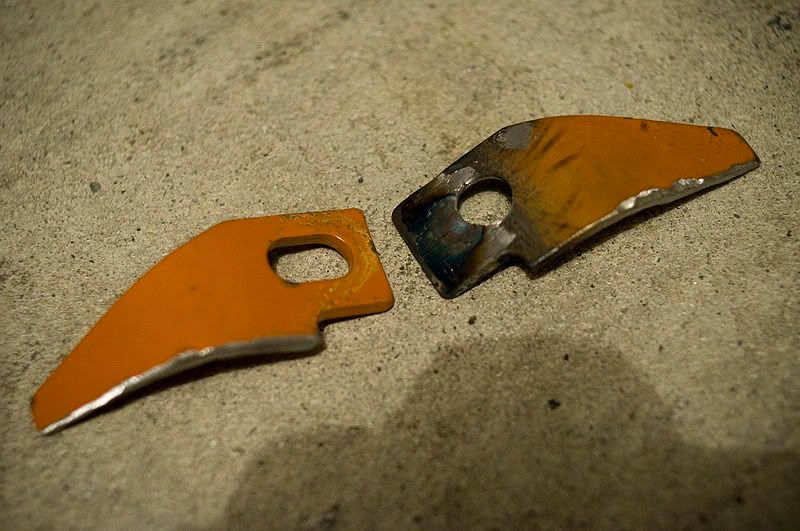 I wore a pretty serious face mask when I sanded off the paint. chinese lead paint destroys families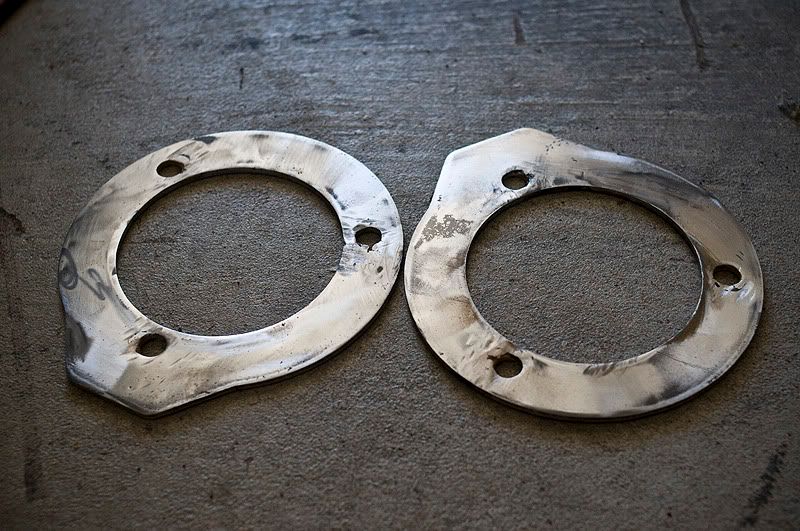 all ovals filled in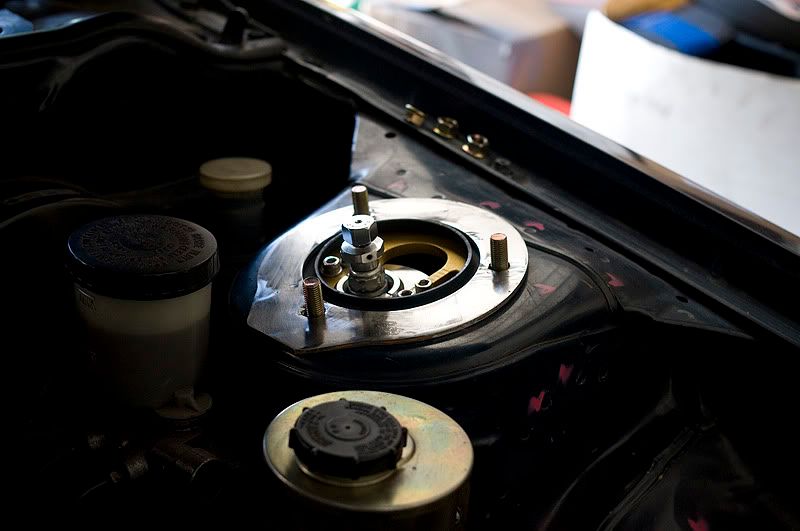 new hardware that fits
tacked in, you can see the sockets on top of the bolts to protect the threads from splatter
compared to the pics of it new, you can see how much I've pushed the brackets in and bent them accordingly. the nuts on the innermost bolt is super barely able to come off, so it worked out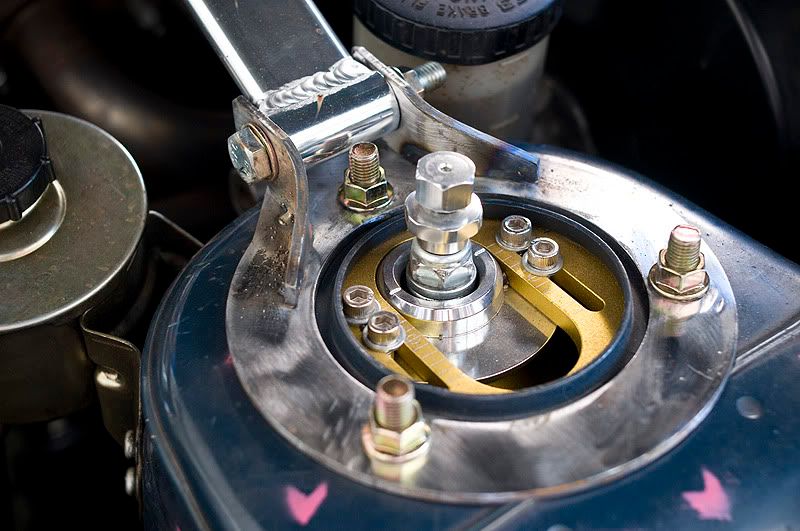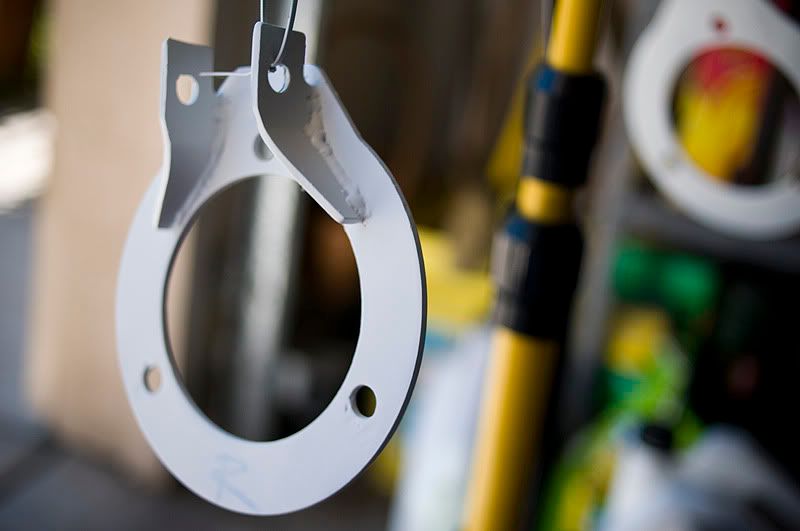 hood mod too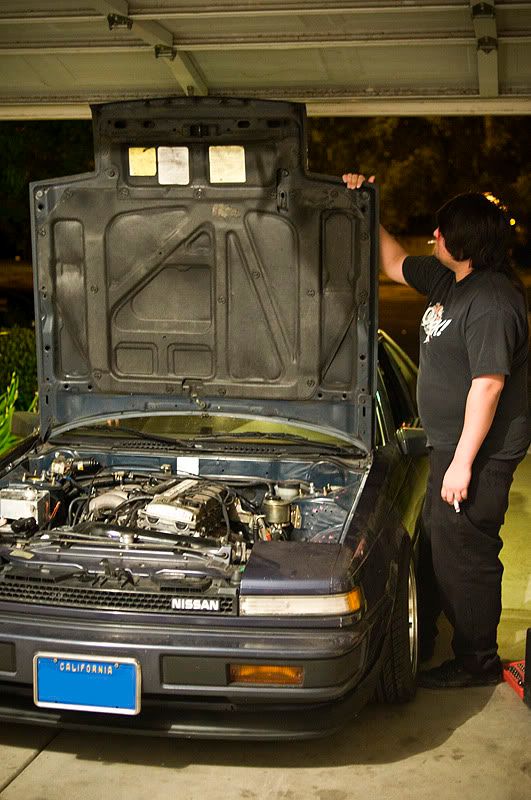 and new bottom rad mounts!