Holy schmoley am I hammered at work! We had a national holiday on Tuesday so I was finally able to carve out a little bit of time to get to work on the old R!
Lorollins, cheers man! I hope to have it running real soon!
Darkstrike, surprisingly, all the parts ordering hasn't totaled up to as much as I expected it would. There's a lot of little stuff that I'm sure will nickel and dime me to death, but at the moment, it's all very reasonable, thankfully.
Familycar, man, I forgot how nice it was to work on something where every other screw/bolt/nut isn't a rusted suggestion of its former self. It's such a breeze working on this (although if I have to get too deep into the oily bits, I'm sure I'll be eating my words).
Pierren600, thanks man!
John, this one might come back. It's a 1990 so it still has a whole year and some change before it's eligible to come back. If I can offload here for some profit I will definitely do that. We'll see how it goes though!
UtahSleeper, the Bellett hasn't been forgotten about! I was waiting on some parts to arrive from the US and now that those are here, I can get back to work on it. Need to pick up a few new tools first though, it's been years upon years since I last tinkered around with the guts of an engine.
Alright, so, when I last left off, I was at a stopping point on the car because I needed parts. Well, I got on the internets and old Yahoo Auctions came to the rescue!
Lovely packages and boxes!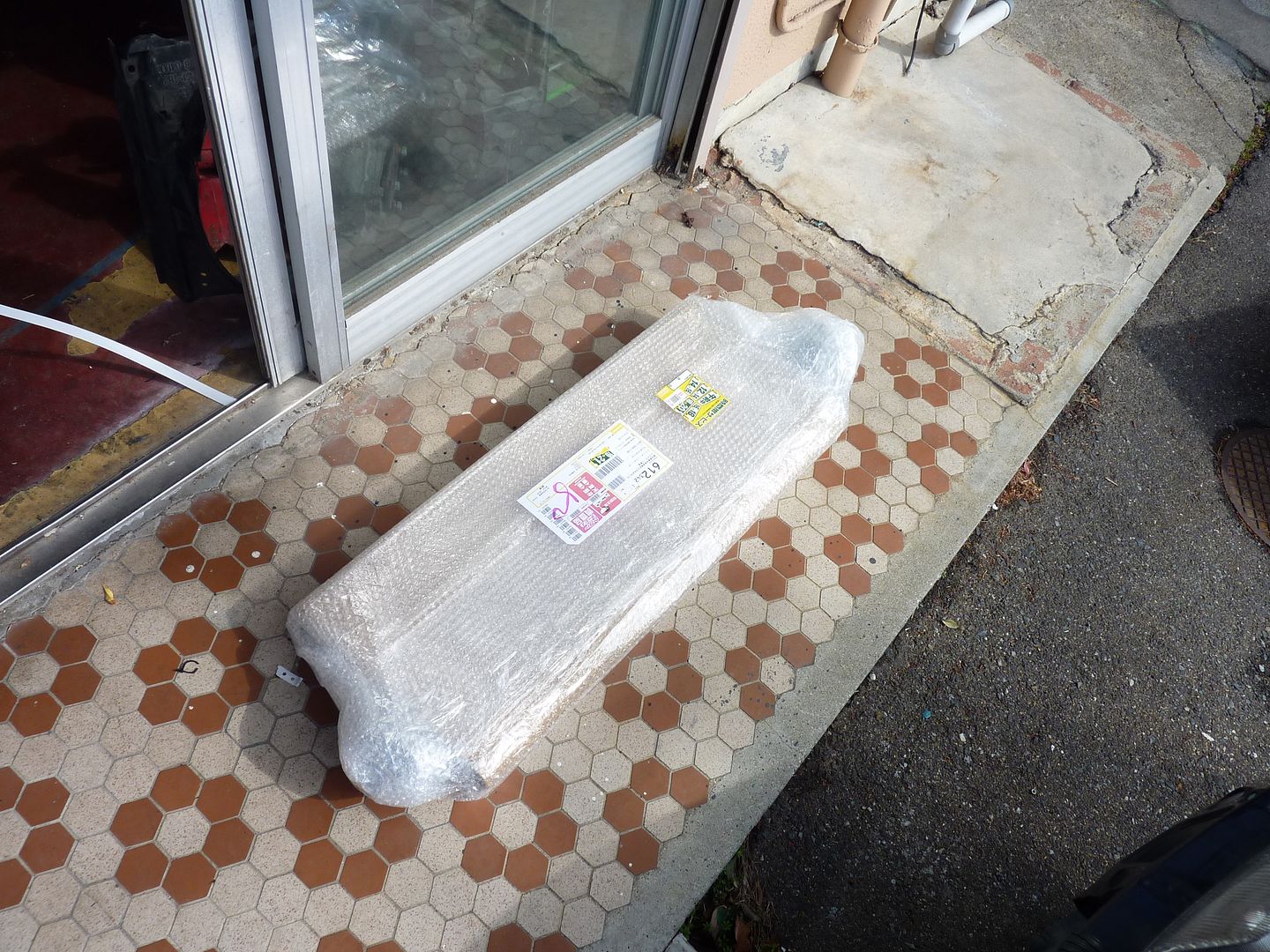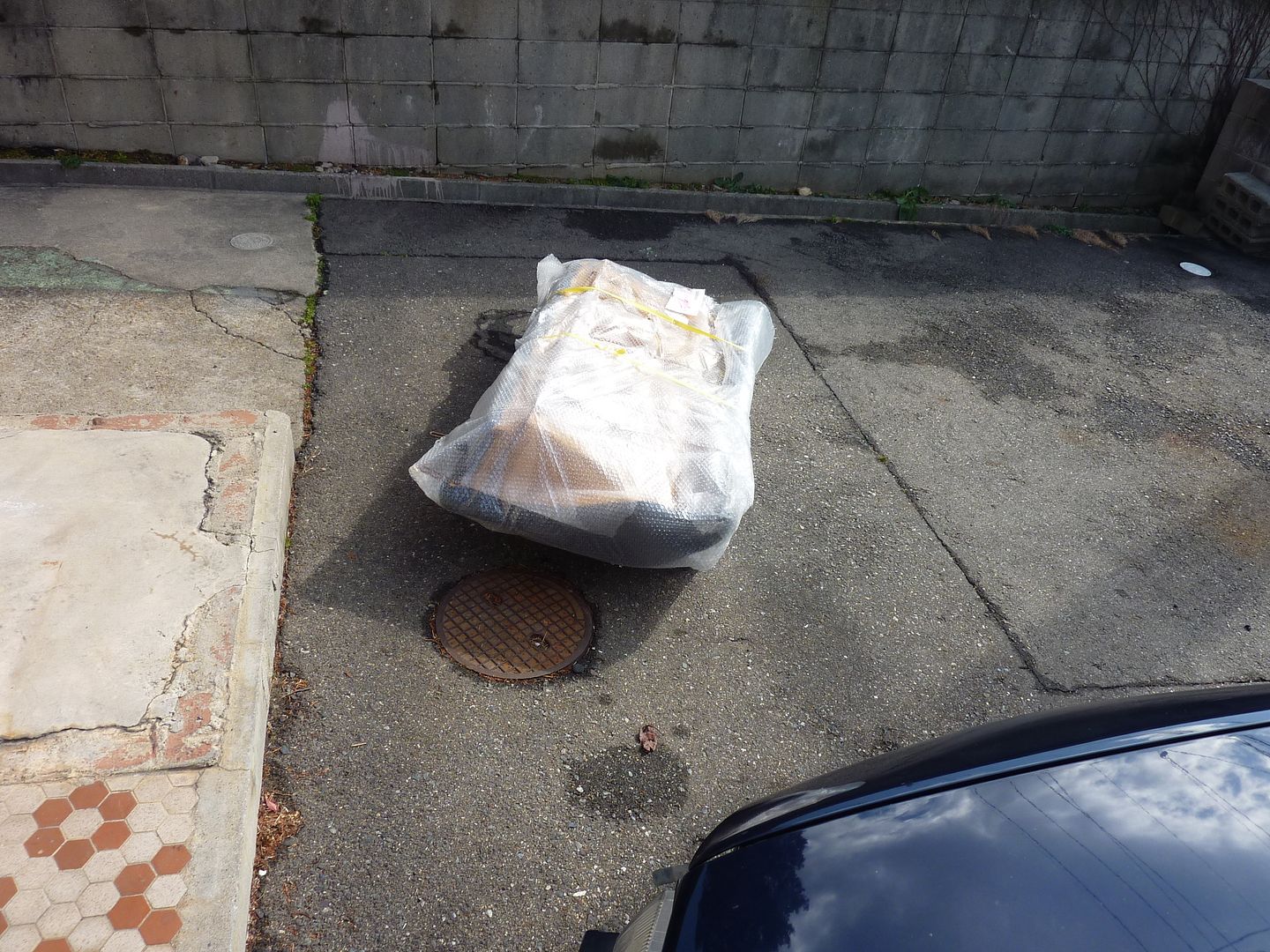 I still think that stock R32 GTR wheels are some of the best looking production wheels ever made!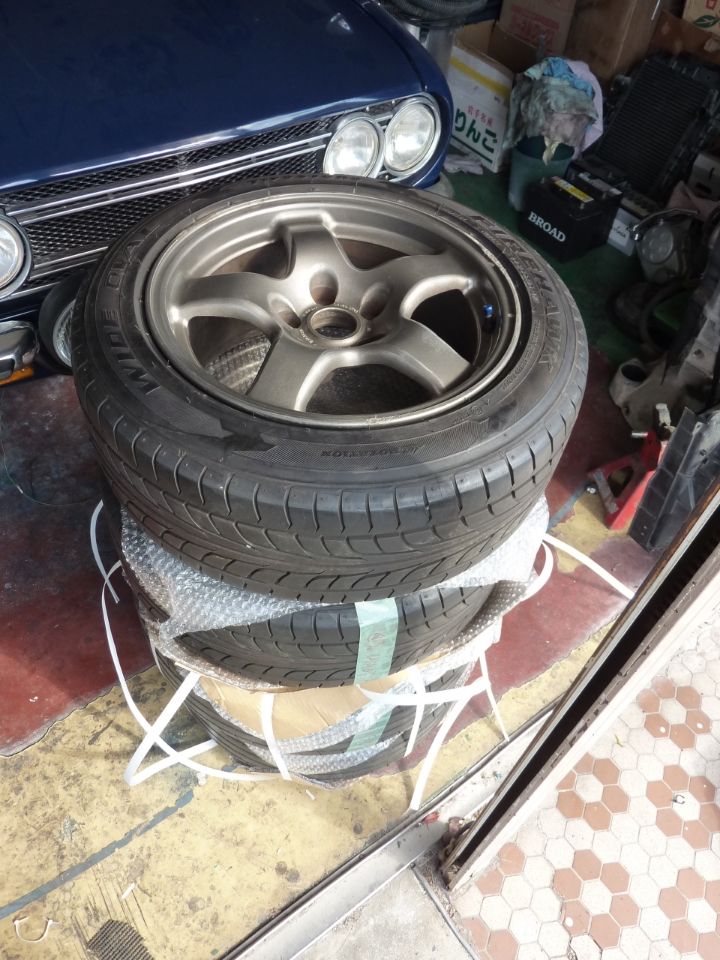 So, it was time to get to work putting some of this stuff in, starting with the rear seat!
It looks kind of tired and worn outside all by its lonesome, but in the car, it looks pretty good!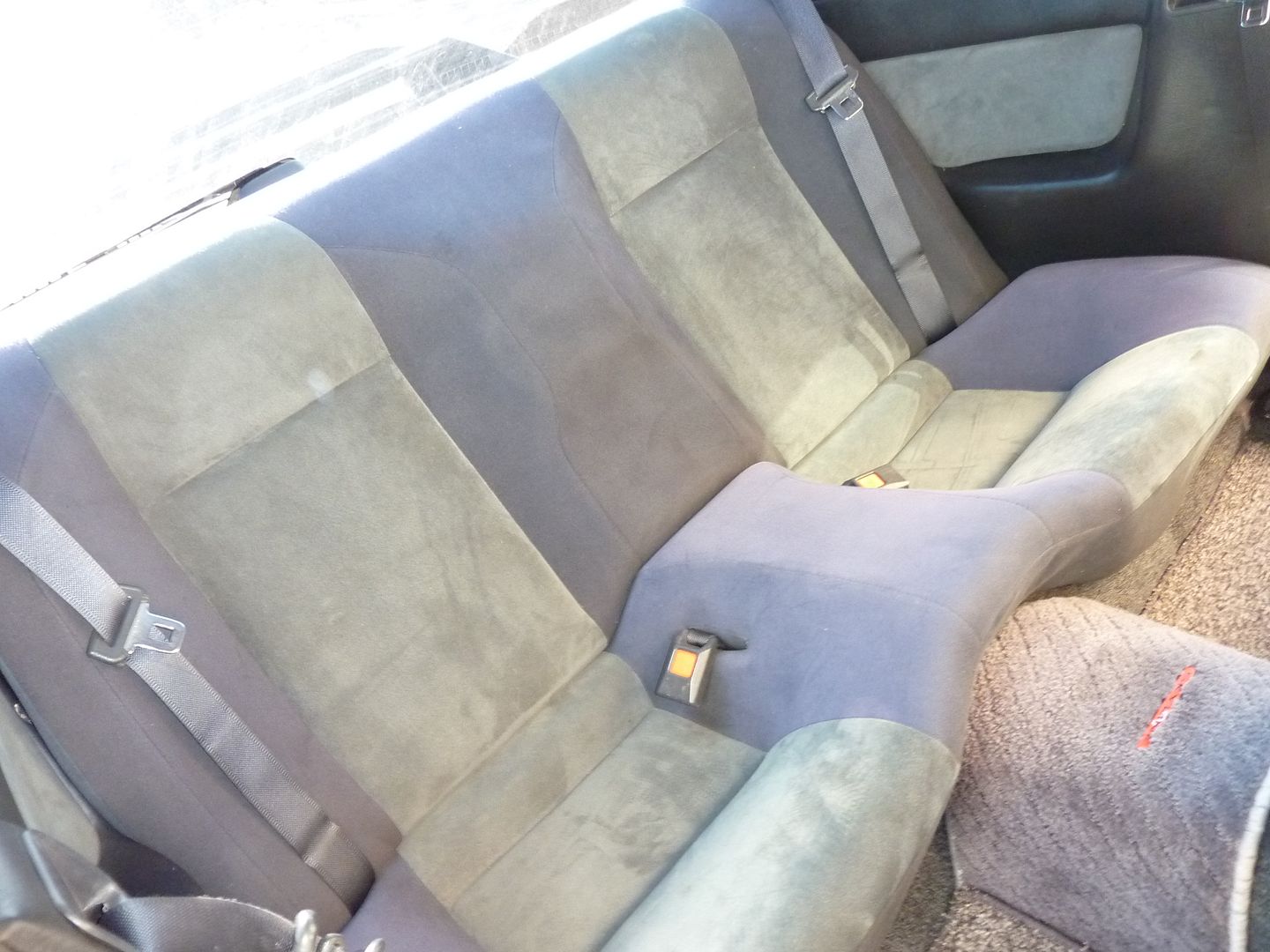 Sorry for the crappy pictures, my lens apparently had every dust particle in the world on it...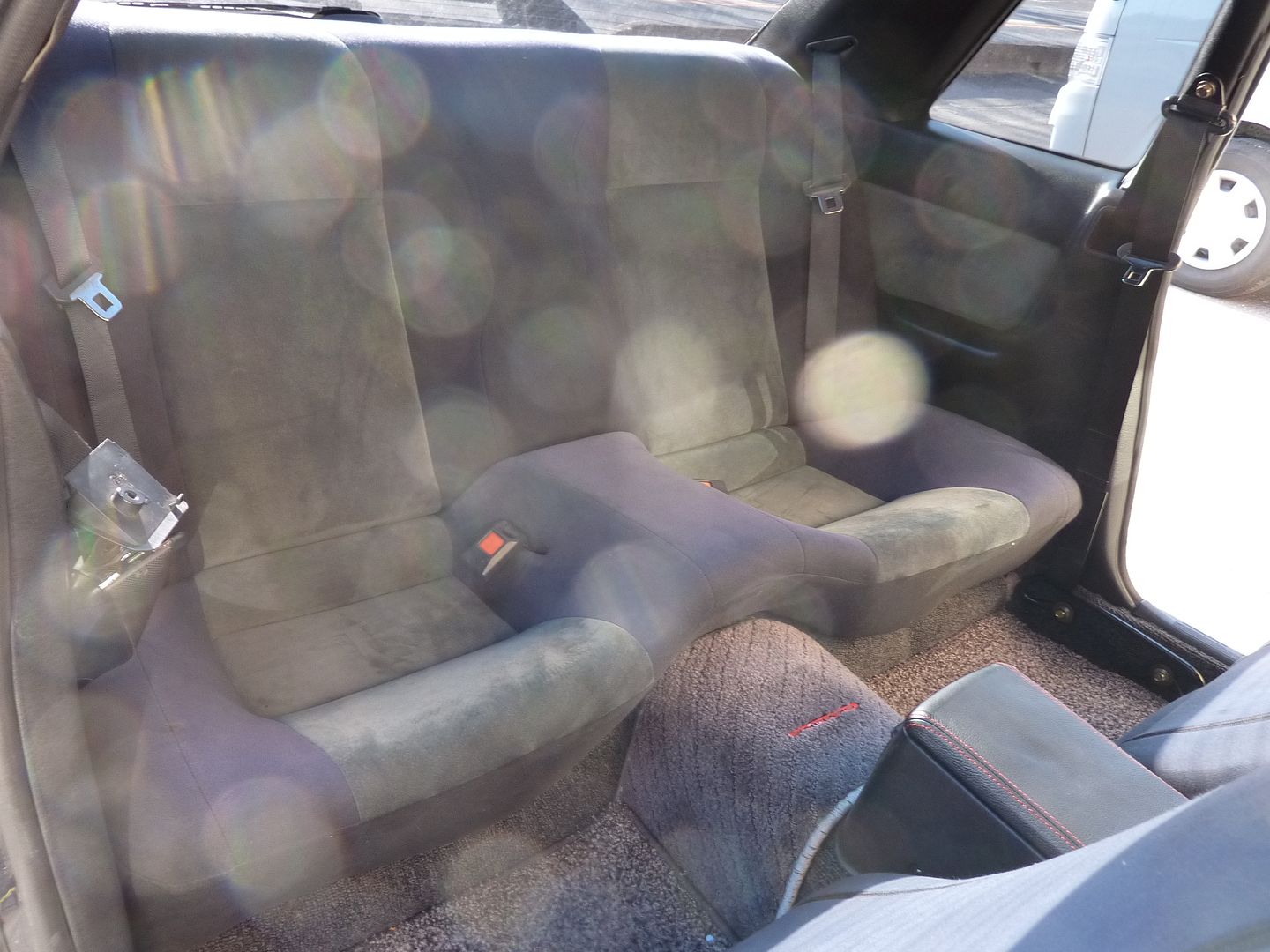 Next up, an intercooler. The factory intercooler is absolutely massive! I'm starting to understand how a bone stock R32 GTR managed to fling itself around the ring in 8:22.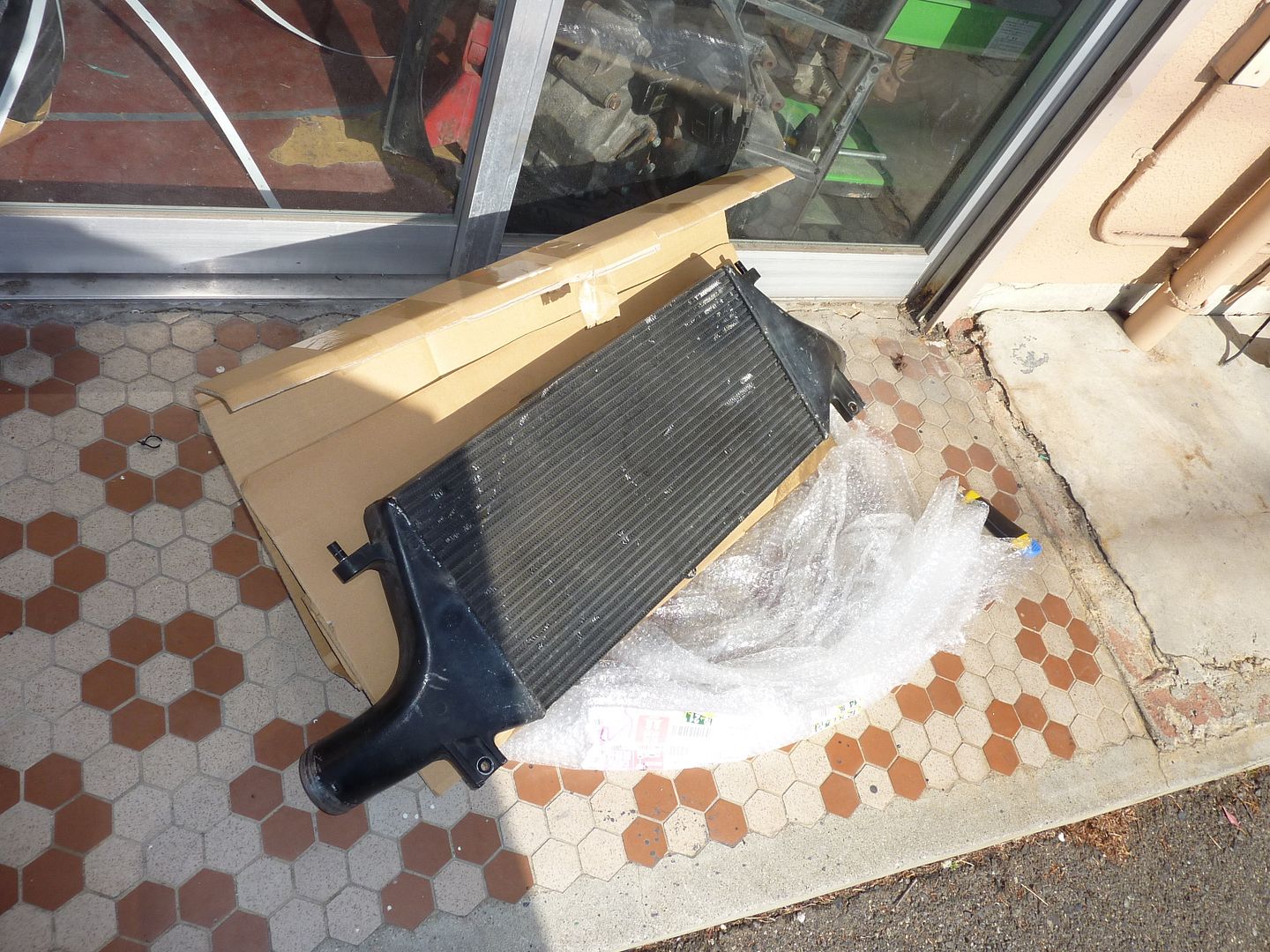 Installed! Only a slight problem. The previous owner had some aftermarket jobby in there so the original upper rubber mounts were long gone.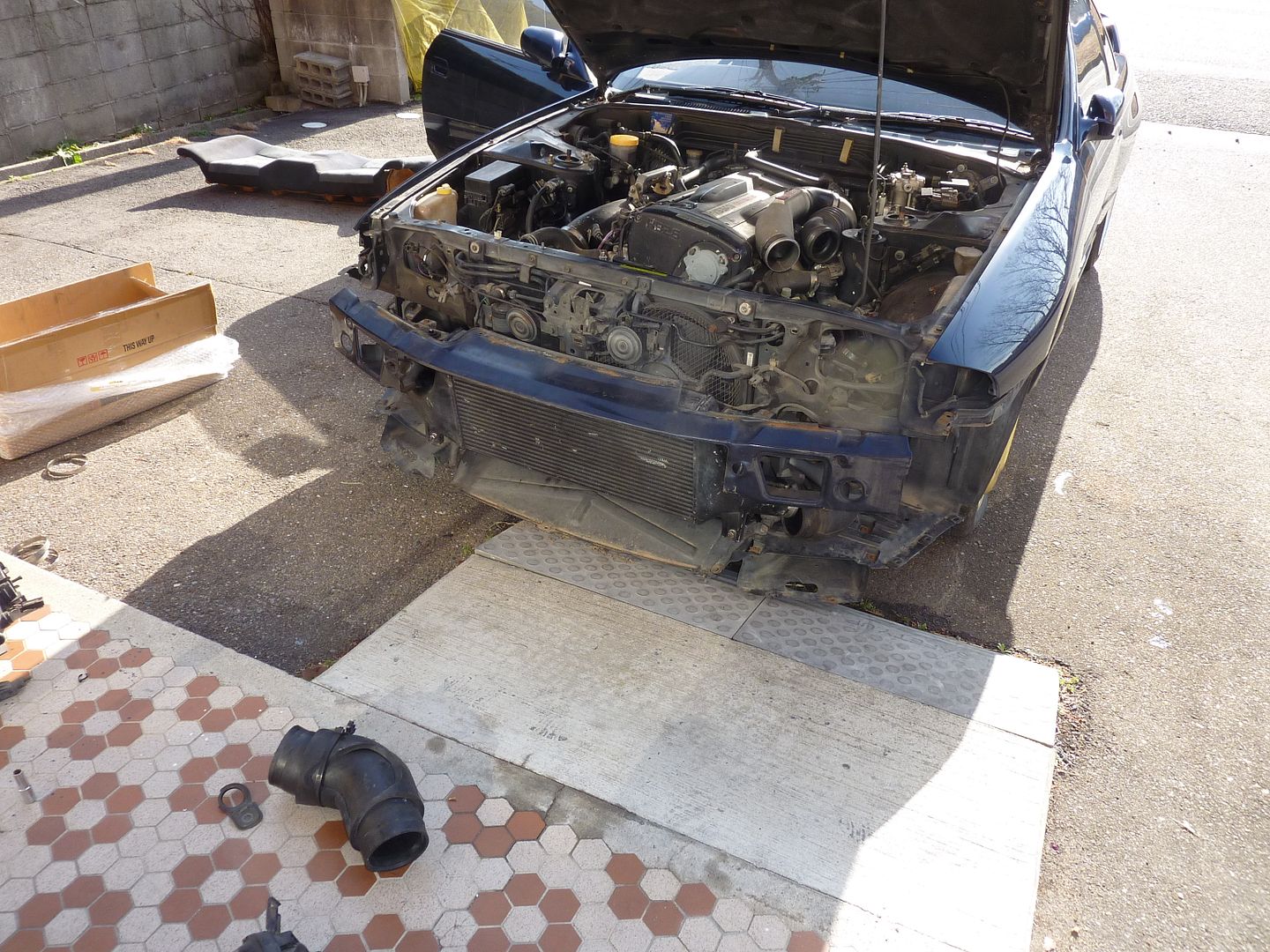 I needed to make some new rubber mounts for the top of the intercooler, so I took a trip to the local hardware store and picked up two of these generic rubber pieces.
I sliced them in half and drilled out the center, which made my whole garage smell like someone did a massive burnout in it and set off the smoke alarm. Still, once slotted into place, they fit beautifully!
Next up was routing all the IC piping. Here's the intake manifold to elbow piece.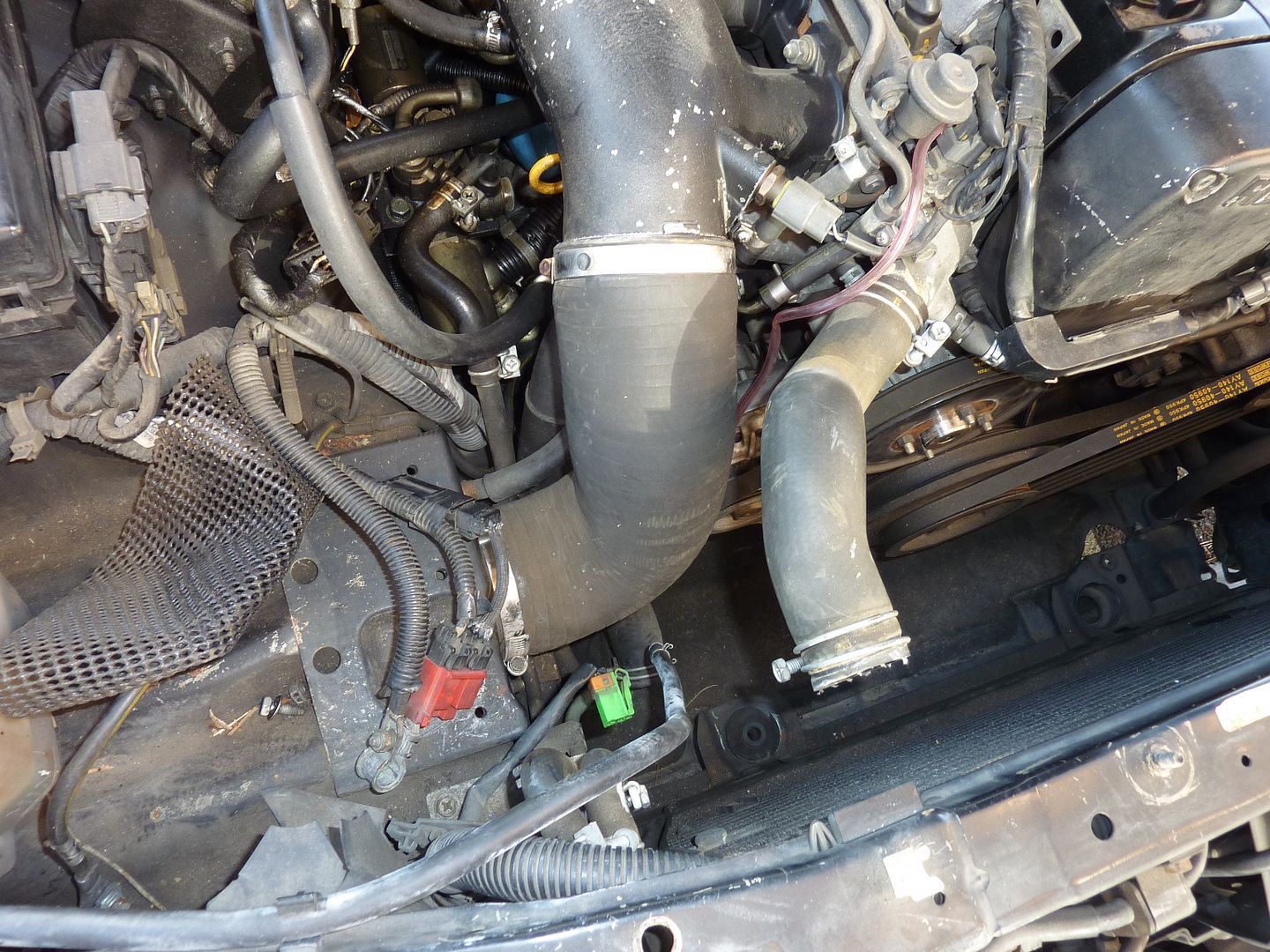 And the elbow to IC piece.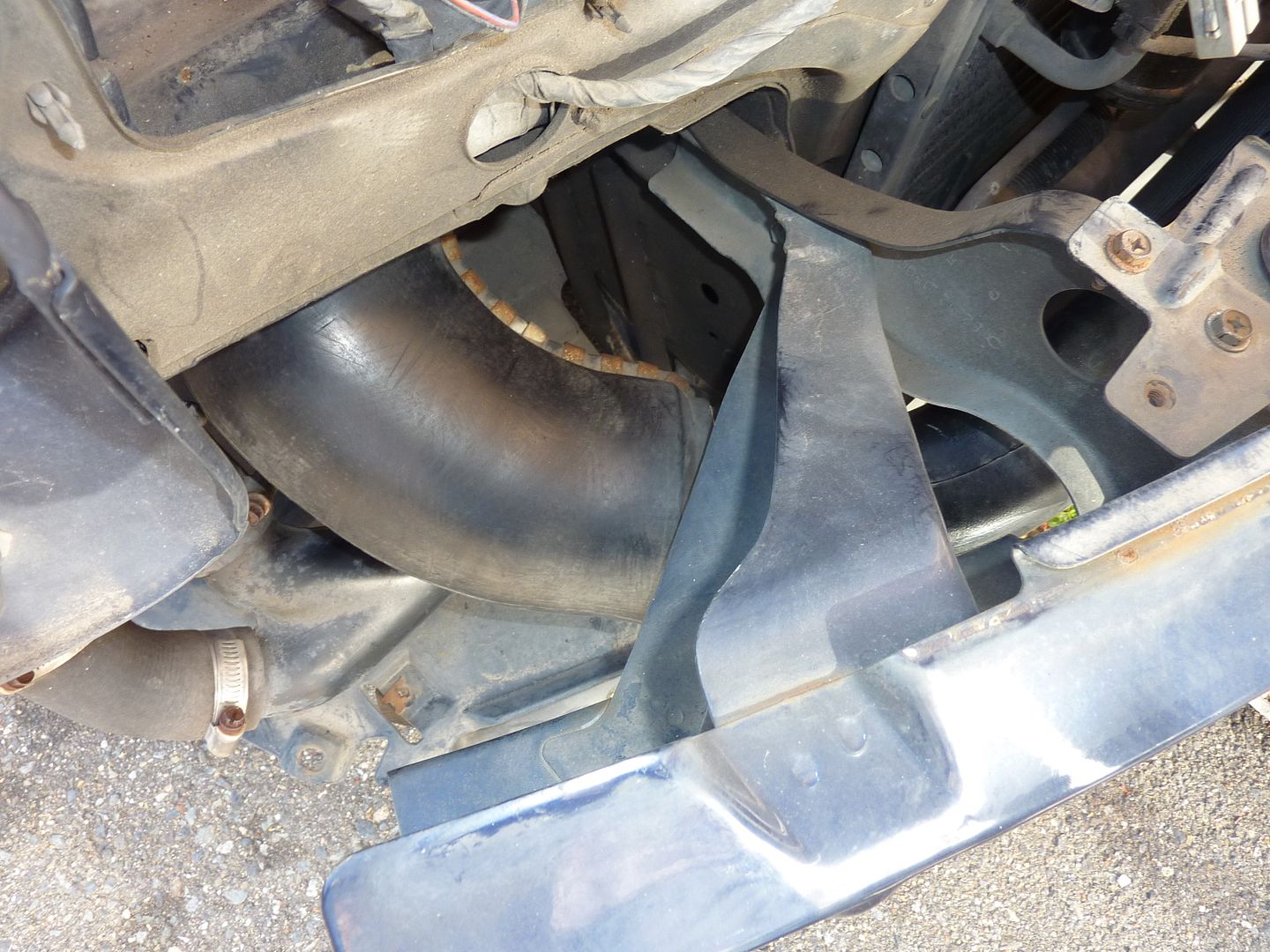 On the other side of the IC though, I ran into a bit of a problem. I had all the rubber hoses, but I was missing the steel elbow that goes between the engine bay and the front part of the inner fender.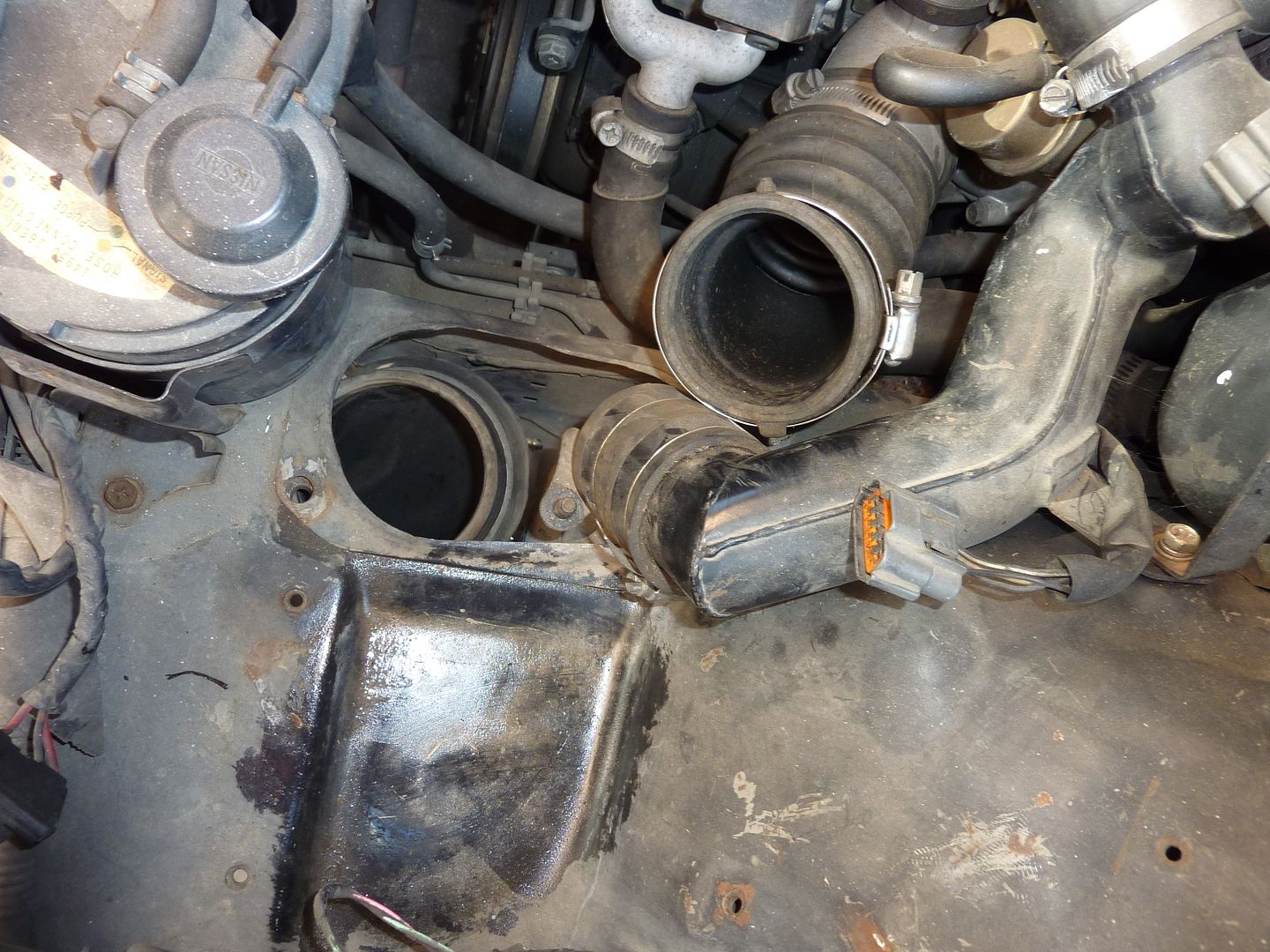 Without that piece, my hopes of putting the front bumper on came to an abrupt halt. Fortunately, I located the piece on YAJ and it should arrive tonight!
Next up, I figured out why my glove box wasn't fitting right. I thought I had a bunk glovebox, but it turned out the dash was at fault. The previous owner had removed one nut and pulled the corner of the dash off the stud for god knows what reason. I popped the dash back over the stud and the glovebox lined up exactly like it was supposed to!
Then, I popped out the trim piece on the center console, sanded it back with 120 grit, then 320 grit, and then sprayed it with some matte black.
Before popping the trim piece back in though, I installed the triple gauges!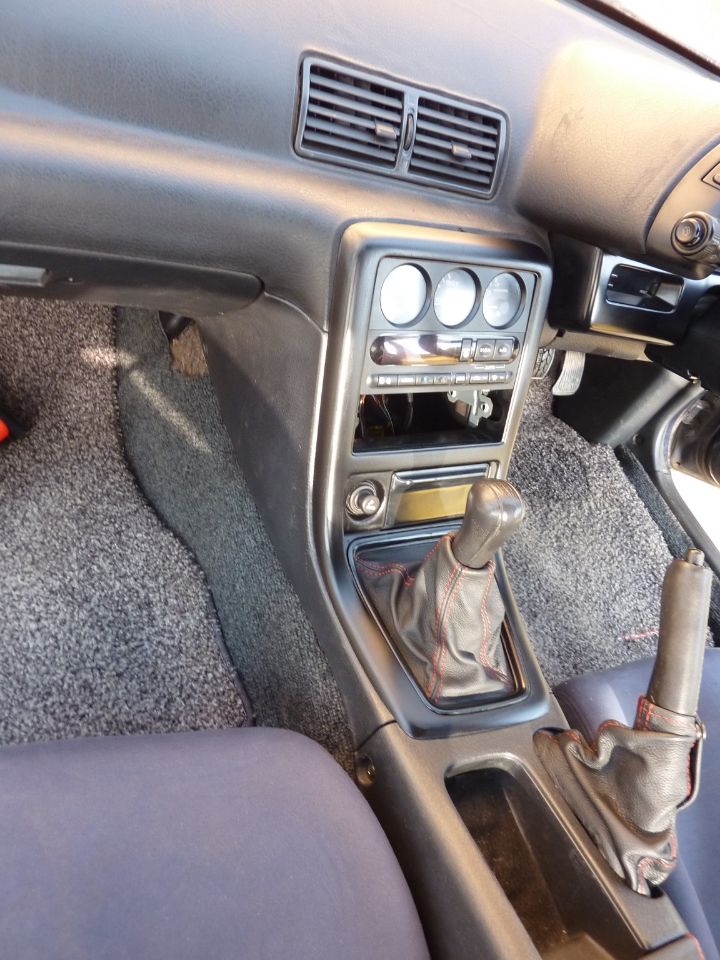 All I'm missing now is an original radio. While I can't seem to find any truly original R32 radios, I think I found an original Nissan tape deck radio that will work. Going to compare pinouts and then I may be snatching one of those up off Yahoo Auctions shortly.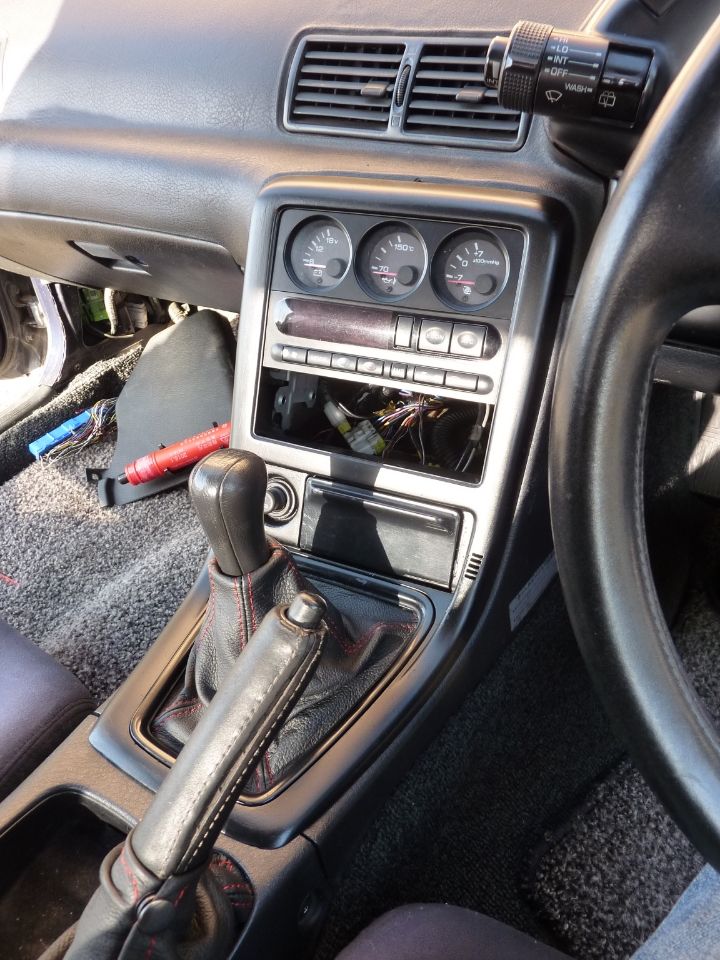 One of the other boxes I received in the mail, had one of these in it!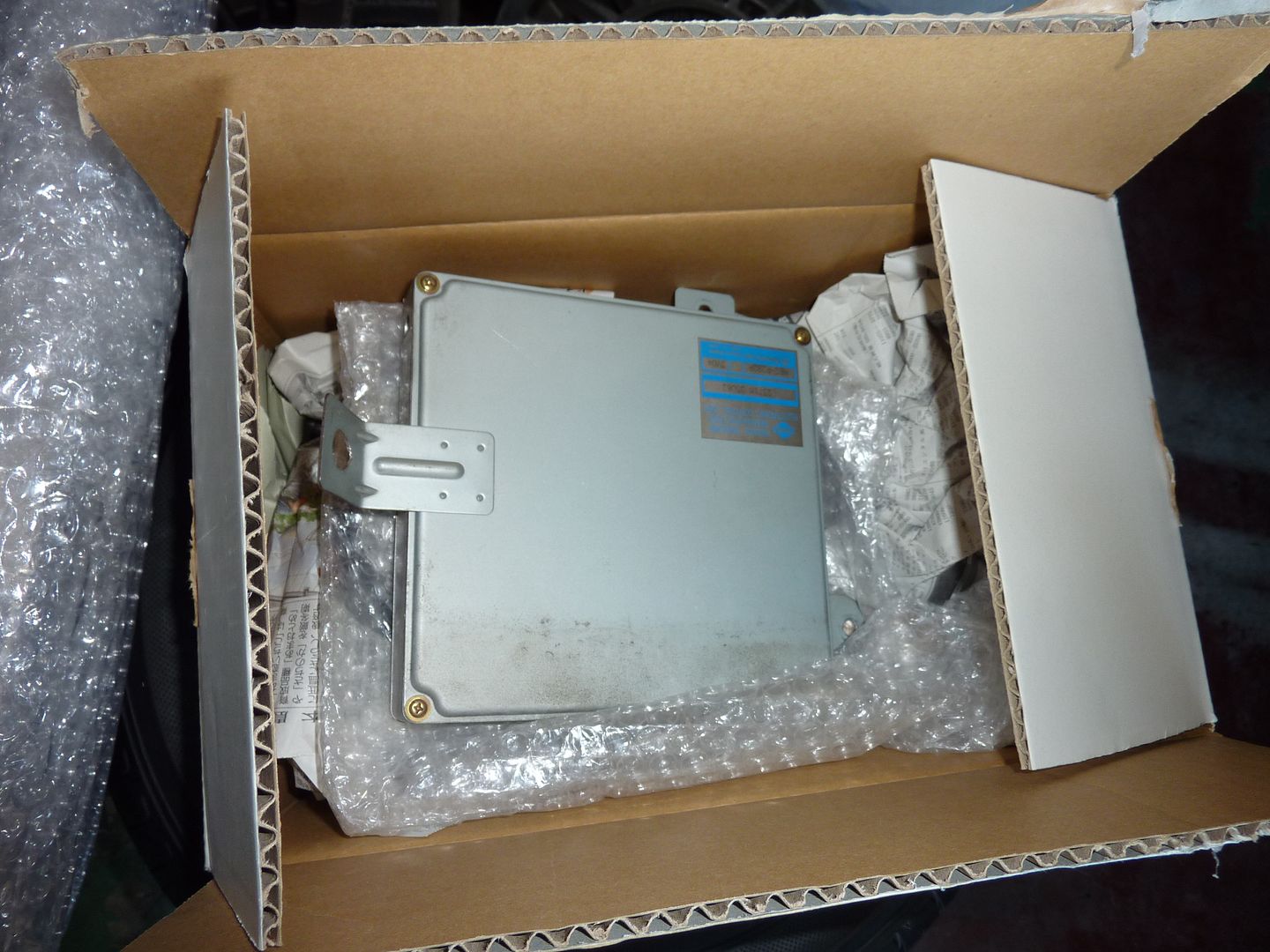 A few screws and the interior is now 100% back together!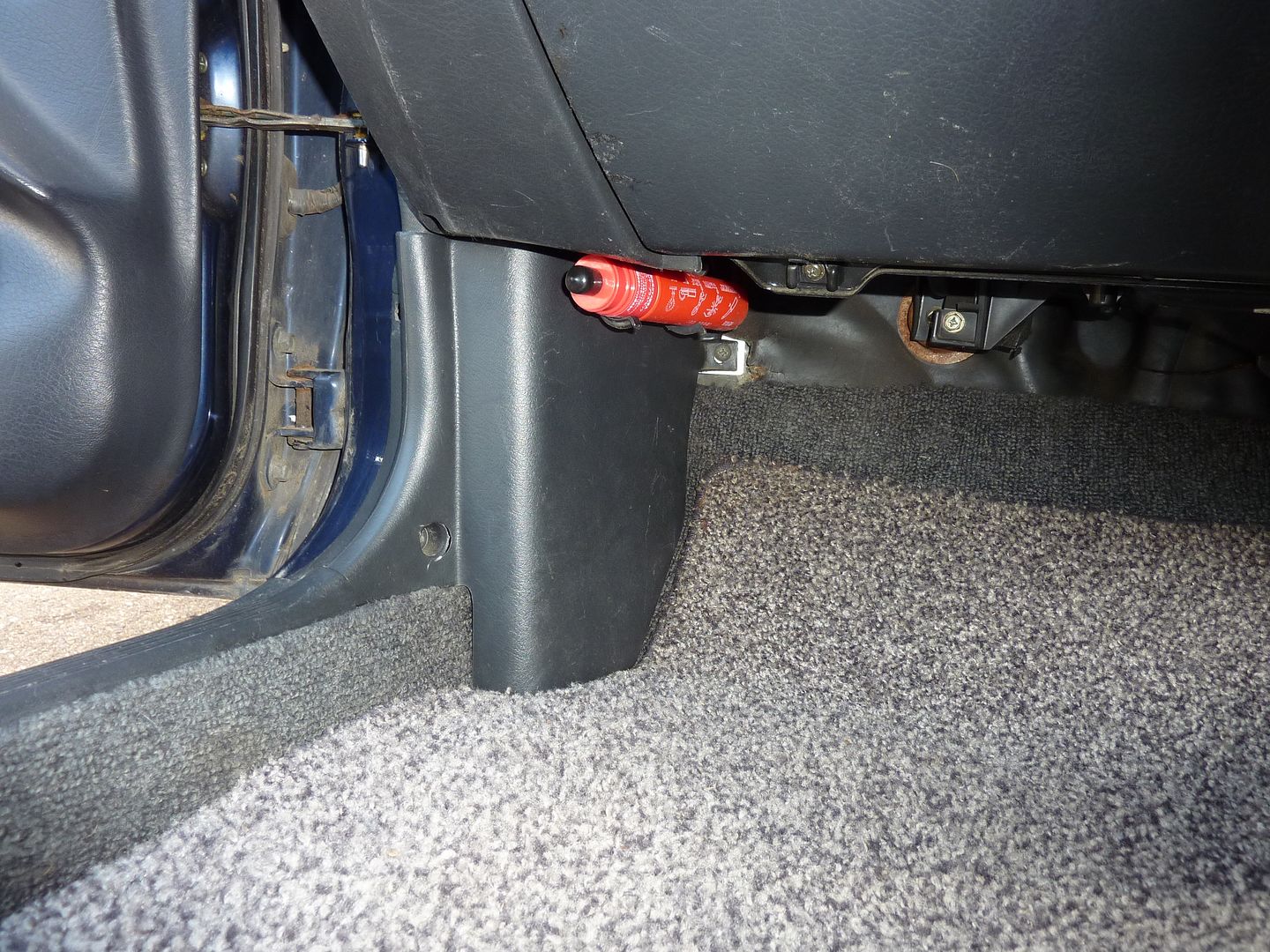 My next goal was getting the radiator in. I was missing one of the lower rubber insulators, so I did the same trick I did with the intercooler and made up two new ones!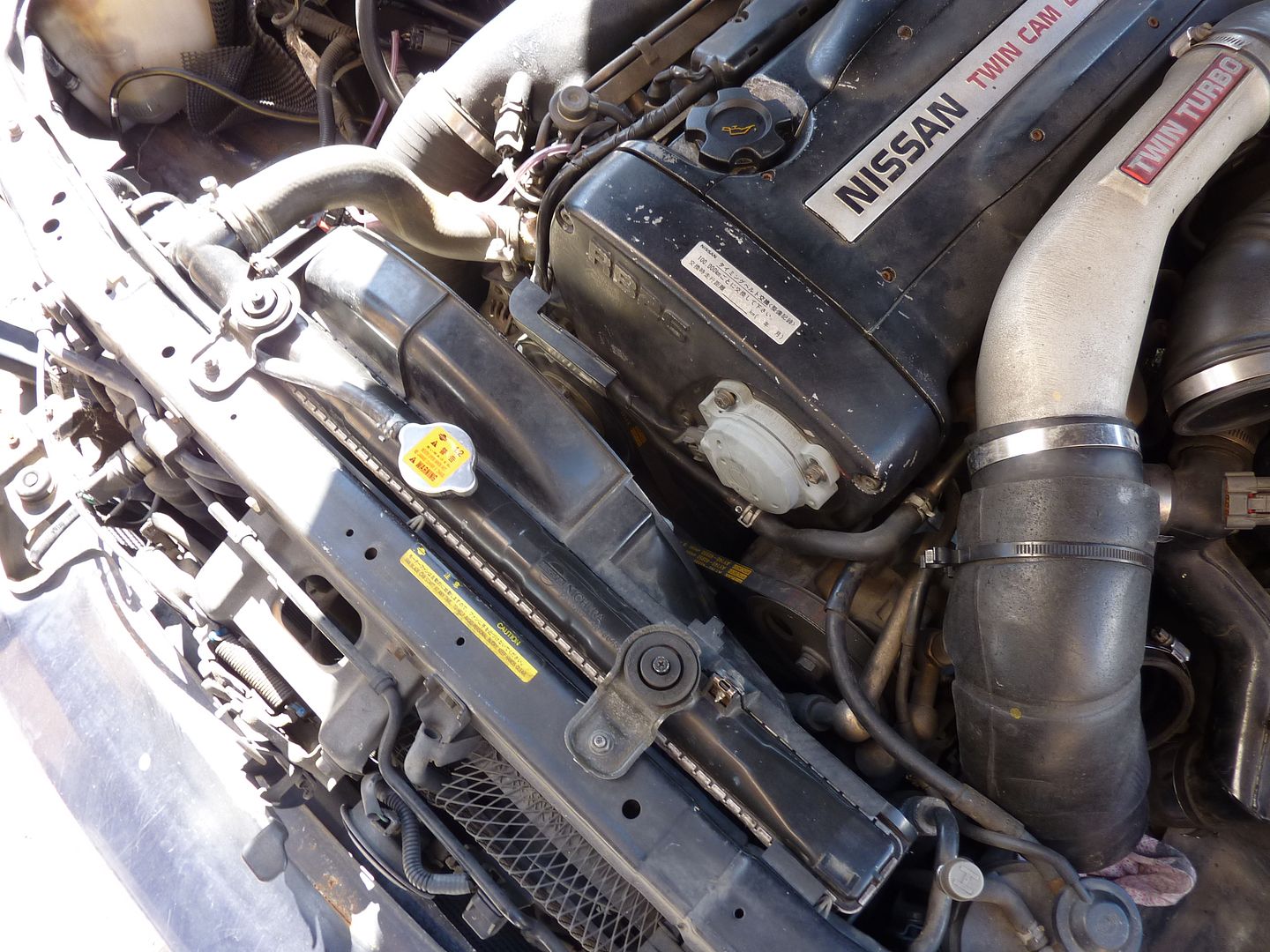 Radiator, clutch fan, intercooler, all in! I'm only missing that one pipe, then I can slot my MAFs in (oh, I ordered a set of those too) and then we'll see if she starts!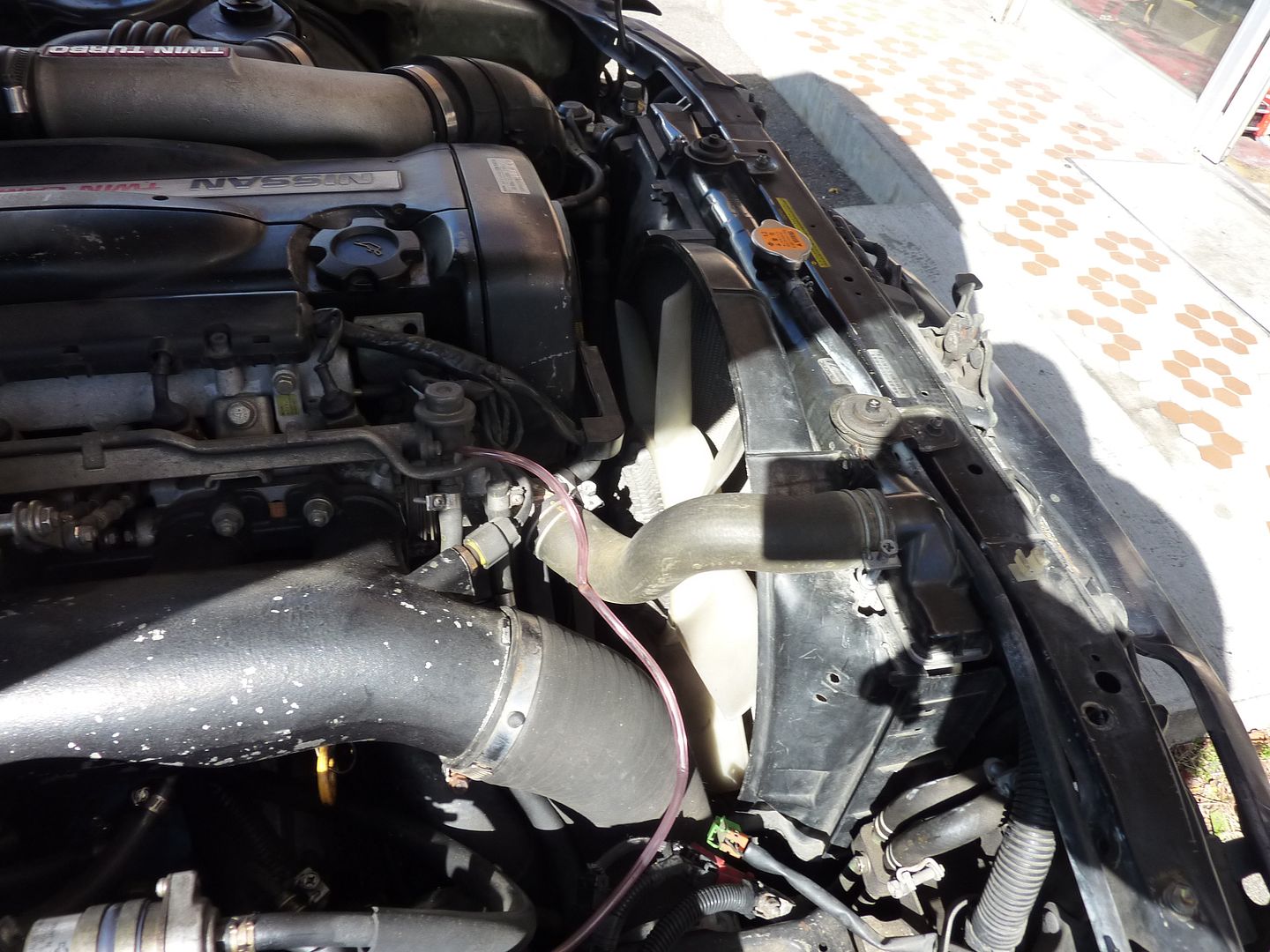 Since I didn't have the pipe, there was really only one big job left to do.
Yikes. I didn't have the appropriate tool to take these out, so I wedged a 23 mm socket behind each stud and hammered a flathead screwdriver in behind the socket. That way, everytime I hit the stud with a hammer, instead of the force traveling through the wheel bearings, it would travel through my socket and into the solid hub behind.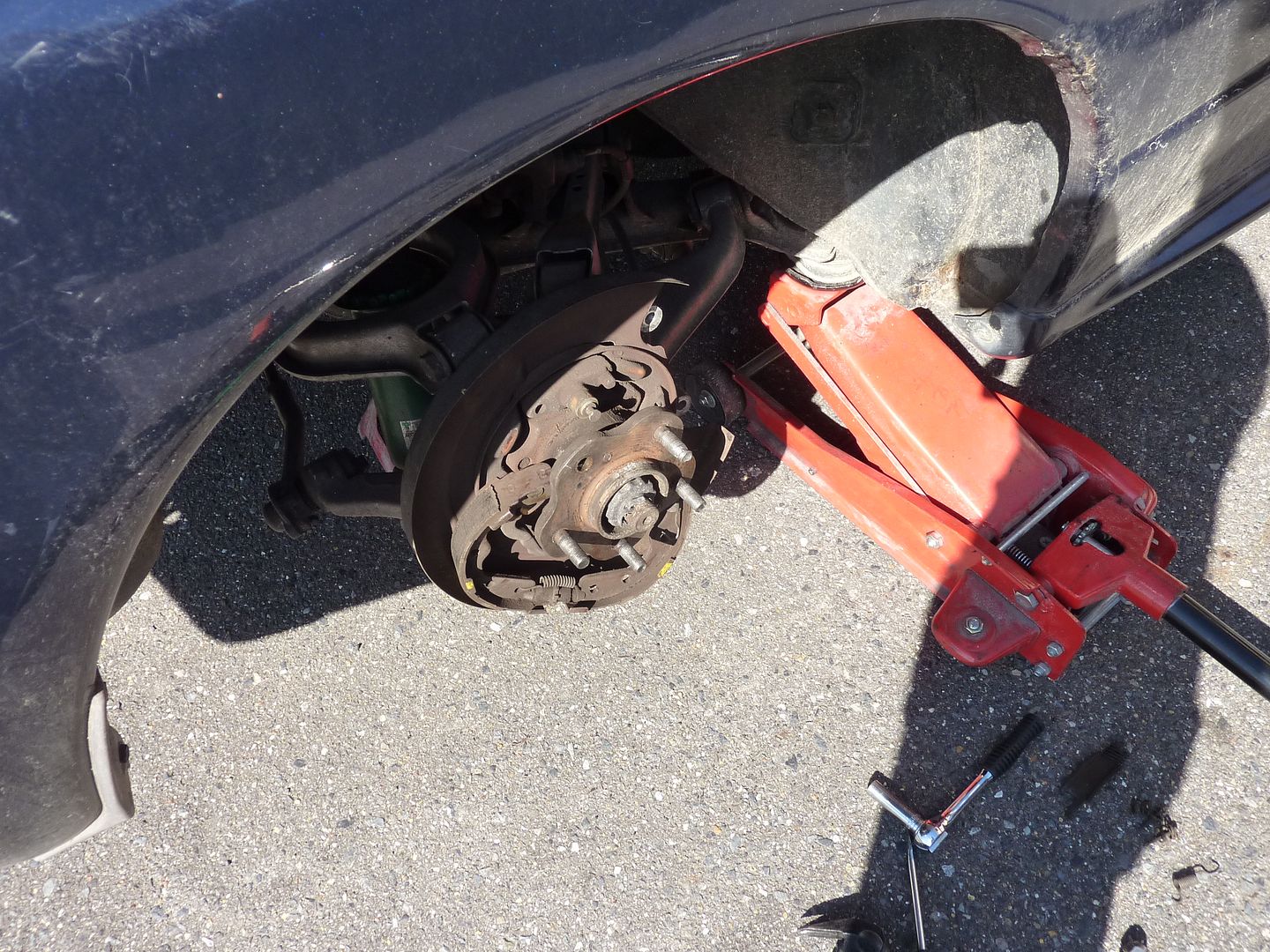 Shiny.
Man that wheel looks good on the car!
I got the other side done as well!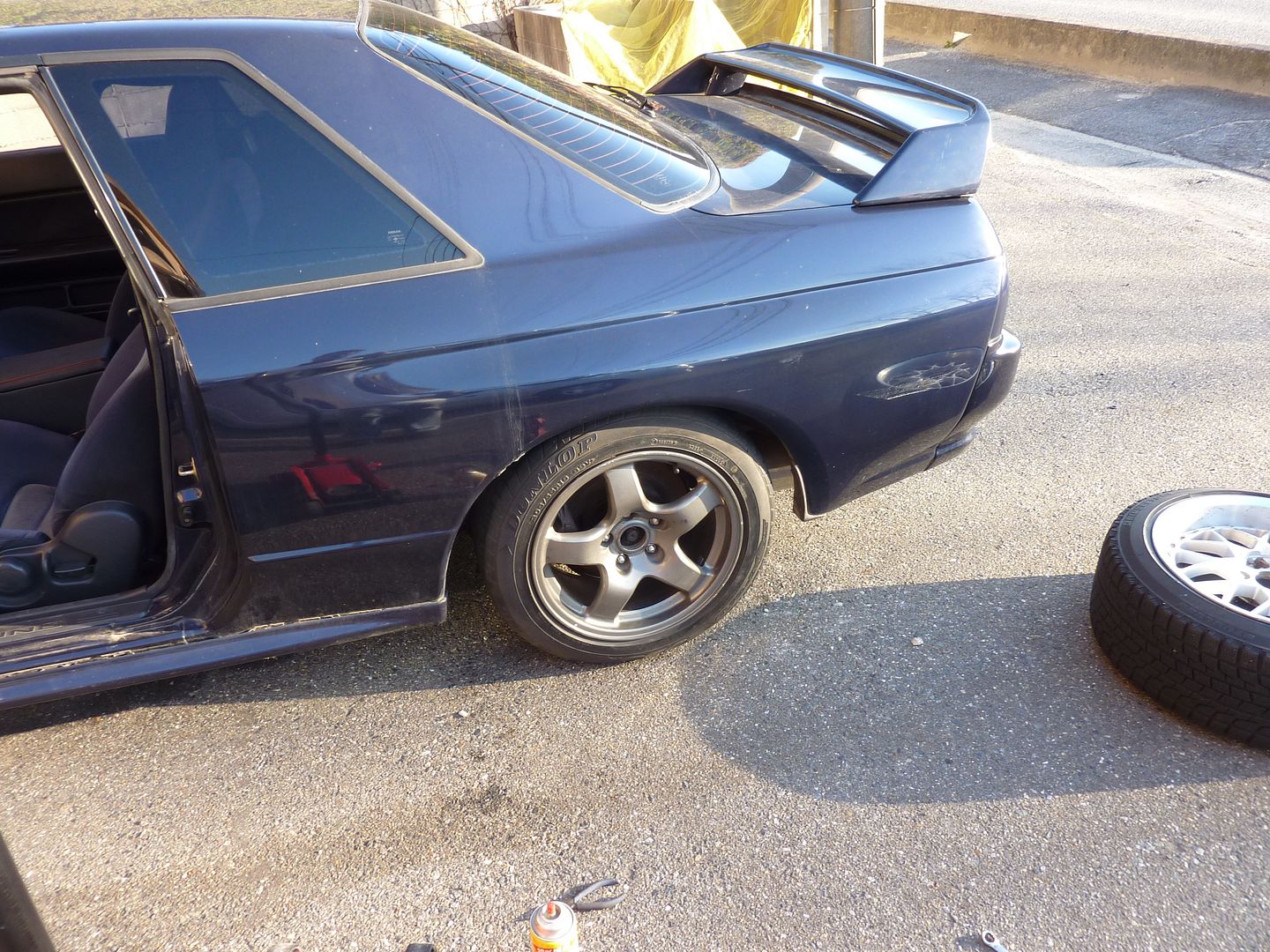 That was as far as I managed to get since I needed to head inside and get cleaned up to go watch Rush! It finally got released in theaters here and man, what a movie! If you have an ounce of petrol in your blood, that movie is a must watch!
I hope to see if the old girl starts this weekend!
Thanks for reading guys!
Cheers,
David
Today's Garage Soundtrack:
The Glitch Mob - Drink the Sea
Link:
https://www.youtube.com/watch?v=tVqPx5mUj0g