So here we go folks, time to start the journey that's been two months worth of hard work and setbacks at every turn.
Work list:
Fix all dents
Cut and replace rusted metal
Rebuild bodylines
Re-paint factory color
Replace subframe bushings with polyurethane kit
Replace diff mount with polyurethane mount
Modify suspension and install coilovers
Replace transmission and install new clutch
Doesn't sound like to much but like I said. We hit roadblocks every step of the way.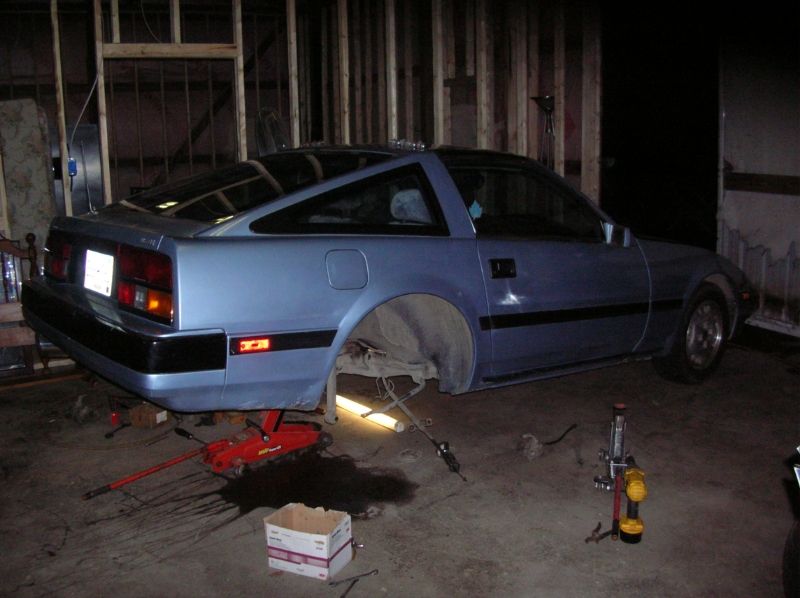 Got the subframe pulled so we could start prepping for the polyurethane kit. Next we started going around and tagging all the rust for removal and identifying dents to be fixed.
Found this rust behind both rear tires on the quarter panels.
Under the bubbled paint we found that someone had decided bondo was an appropriate fix...without removing any of the rust.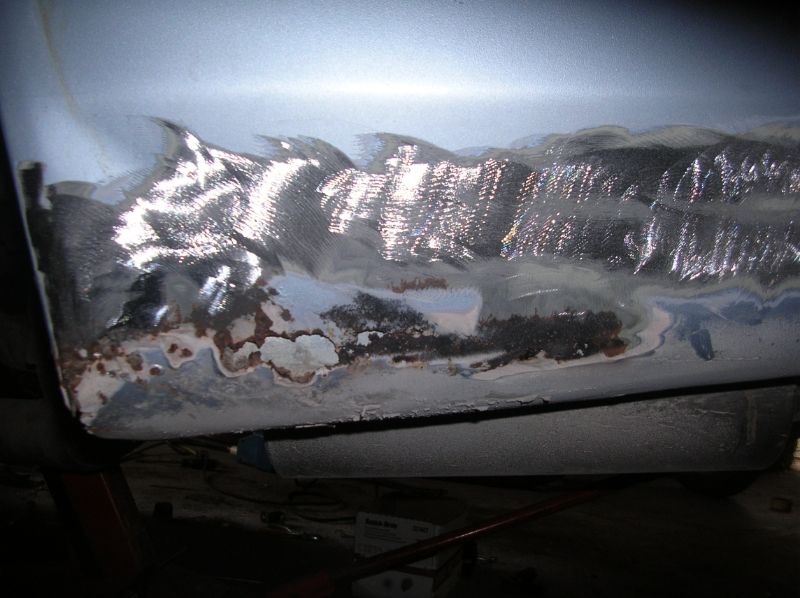 Luckily this was all we found in the rocker panels.
This was the main rust that was causing problems. Had rusted so bad it messed up the urethane and was leaking real bad. My quick fix was to silicone over the rust until we could do what we are doing now.
Here we got it fixed up real nice. Won't be any more problems with a leaky windshield now.
Even with the windshield rust this spot was causing me the most grief every time I looked at the car. Looks like someone had smacked it with a shopping cart at some point. completely screwed up the sharp bodyline and it was very noticeable.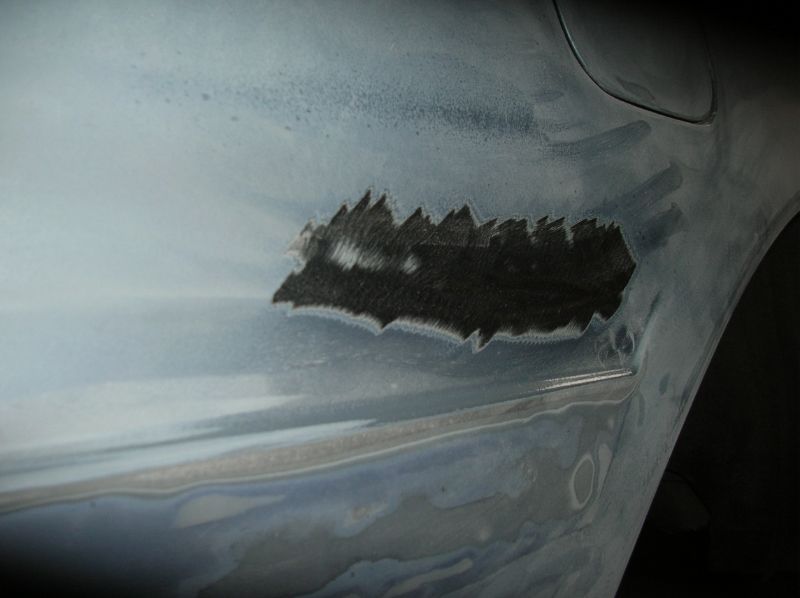 Kept eyeballing the bodyline as we reblocked it. My girlfriends godfather has been teaching alot about bodywork as we went through this rebuild and he kept telling me it would block out perfect and to quit eyeballing it...I've learned to listen to whatever he tells me when it comes to body work. Line came out perfect.
That sums up where we are at on the bodywork. This weekend we will be getting it painted if all goes according to plan. Just have to get new metal welded into the quarters where we cut out the old rusted out lower sections. Should have been done 2 weekends ago but somehow the gas for the welder got turned on and left on for who knows how long. Neither of us did it so someone had been in the shop and messed with it. Needless to say we weren't happy about that and I just found out that we are all set to get everything welded up this weekend.
Next update will be what we've got done to the suspension so far. Thanks for reading.