Some rust in the lower guards, and the doors have some pin holes, but apart from the there's a little surface rust in places which is easy fix. Looks like the passenger guard will need a new lower section so I'll change it for the moment.
Floors and boot are almost perfect!!! A little bit of water sat under the spare wheel causing the colour. I've wire brushed it and treated the surface rust already. No holes!! I've got good front seats I'll use from my Kenmeri project.
It's a factory 4 speed!! So happy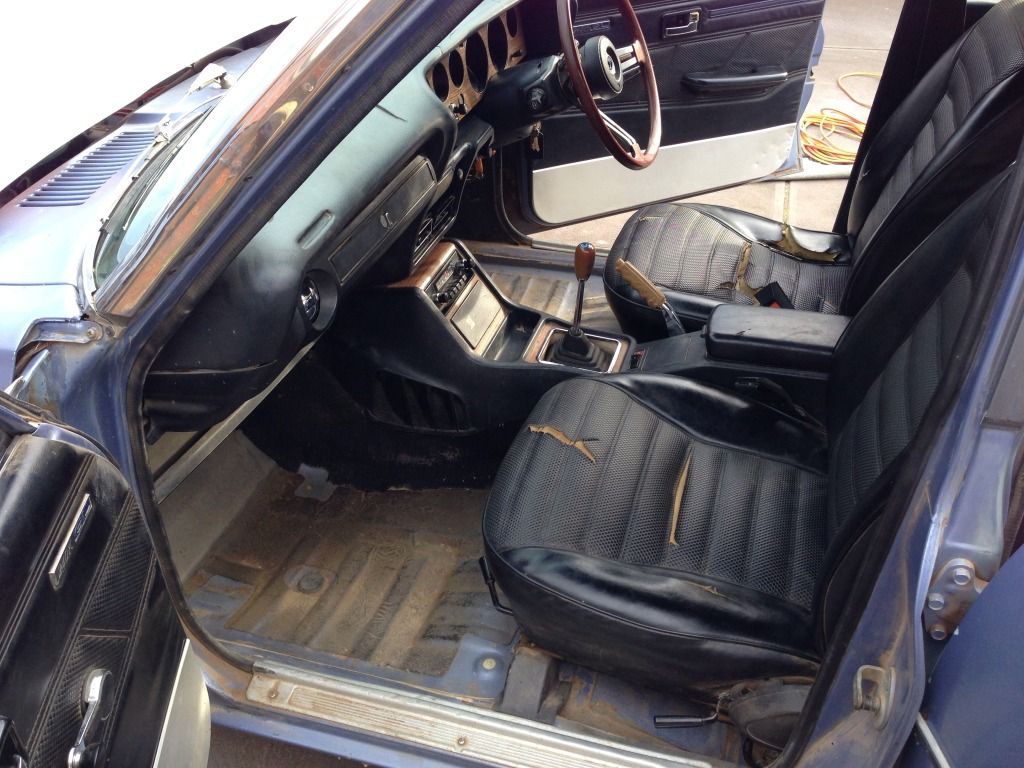 There was a factory jack and tool kit in the boot too.
Thinking of using these 280zx rims on it.