Not much progress as I've been really crook.
Managed to crawl outside for a couple of hours and got stuck in
Took the complete read end apart and re cleaned it (I was lazy first time).
Polished the lenses of the tail lights using novus plastic polish. That stuff it amazing!!!
I wet sanded the tail light panel with 1200 and then polished the whole thing inc chrome with various products. The paintwork is quite sad so I think this may be as good as it gets without being resprayed.
I treated the bar as best as I could then polished, but that too needs to be rechromed.
At the moment I want this car to be a survivor car, not restored so I'll do what I can to keep her ticking along.
The only exception is some rims and a tad lower. I'm buying these off a mates car so they should look great. The price was one that I couldn't refuse.
Mates Yonmeri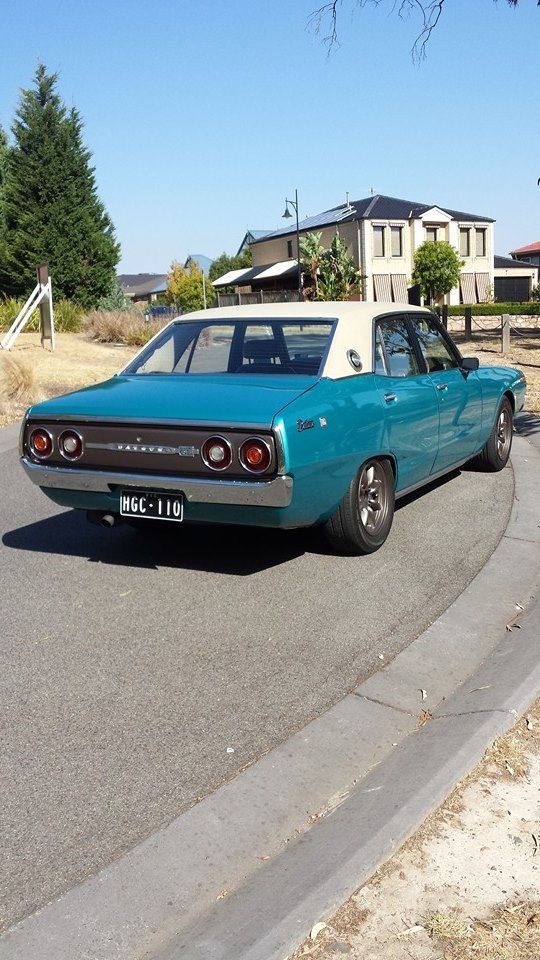 The wheels are by Black Racing in Japan. They're full alloy and 15x6.5j +40 so the fit is about right. His car hasn't been modded track wise so they'll go fine.
I have new front shocks on order and a new one piece carpet on the way too.
Just need to kick this damn flu!!!
_________________
Adam
1973 KHGC110 Datsun 240K Skyline Hardtop (Kenmeri) Datsun Racing Team Group C Race Car
visit at
https://www.facebook.com/WestsideKRacing
or Instagram:
@GroupC240K