Hey guys!! Its time for a update!! i really need to be better at updating, its been a slow couples months with the hako. Mostly back and forth between my fabrication shops and the storage unit. Changed a few things and decided to go a different direction with the car so its gonna take some time to get the ducks in a row. But the good news! There is work being done!!
In about March i went and picked the half complete hako up and dropped off my RHD EF7 CRX to the painter, i wanted to bring the hako home before paint to get some non-rust related fabrication done....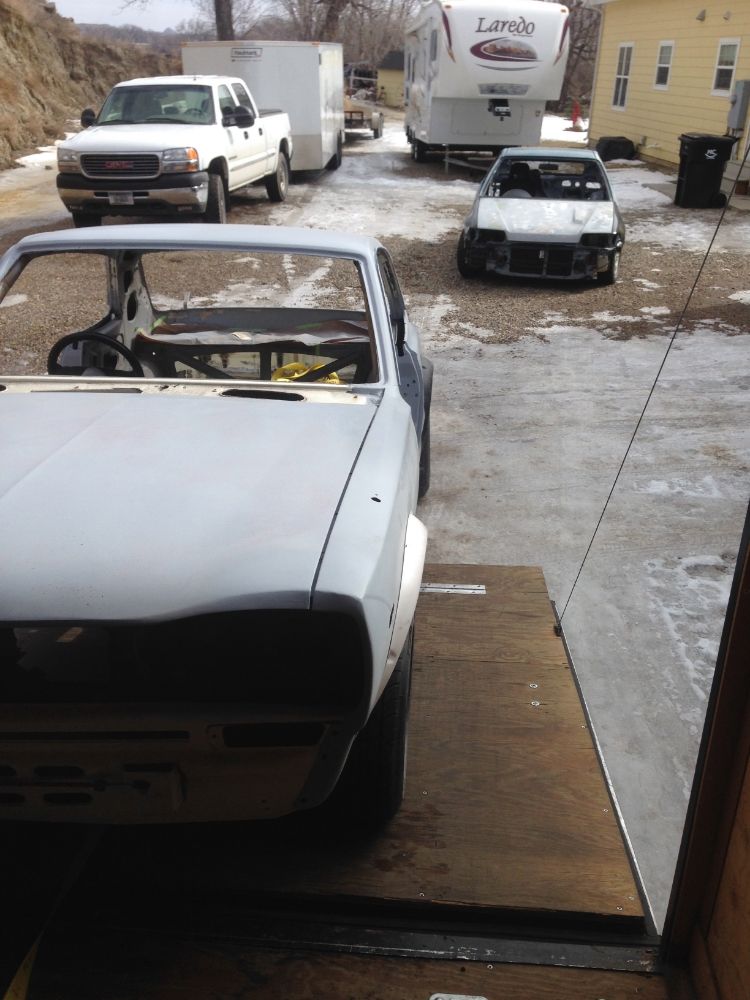 Heres what needed to be fabricated to the car... Im sorry to the purists...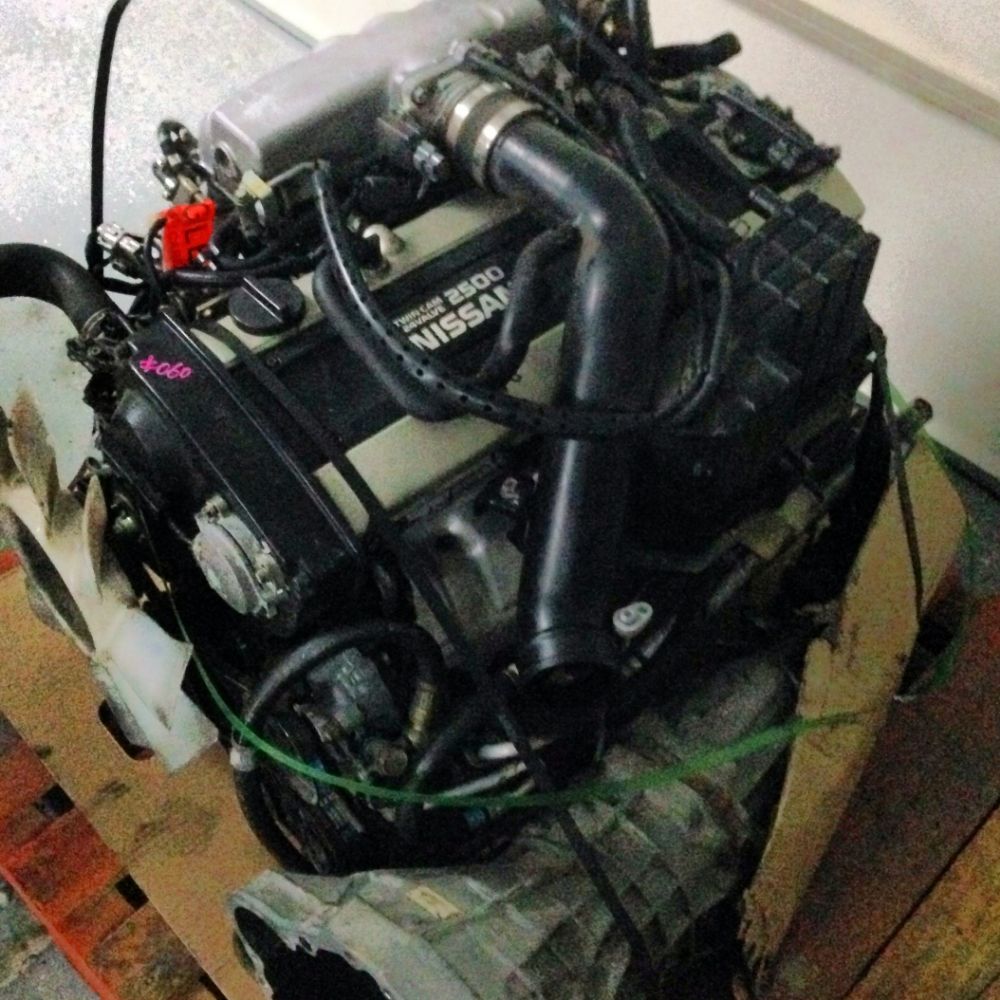 RB25DE
After long discussions about the powerplant of this car, i decided reliability. My wife enjoys driving my cars and i didnt want to have a situation where the car would have problems when i was out of town and prevent her from wanting to drive it. Dont worry though, i will be keeping some vintage spirit, and keeping it very tasteful. Keeping the RB was a very difficult after visiting Eric and riding in Big Red lol but i must chose the modern route.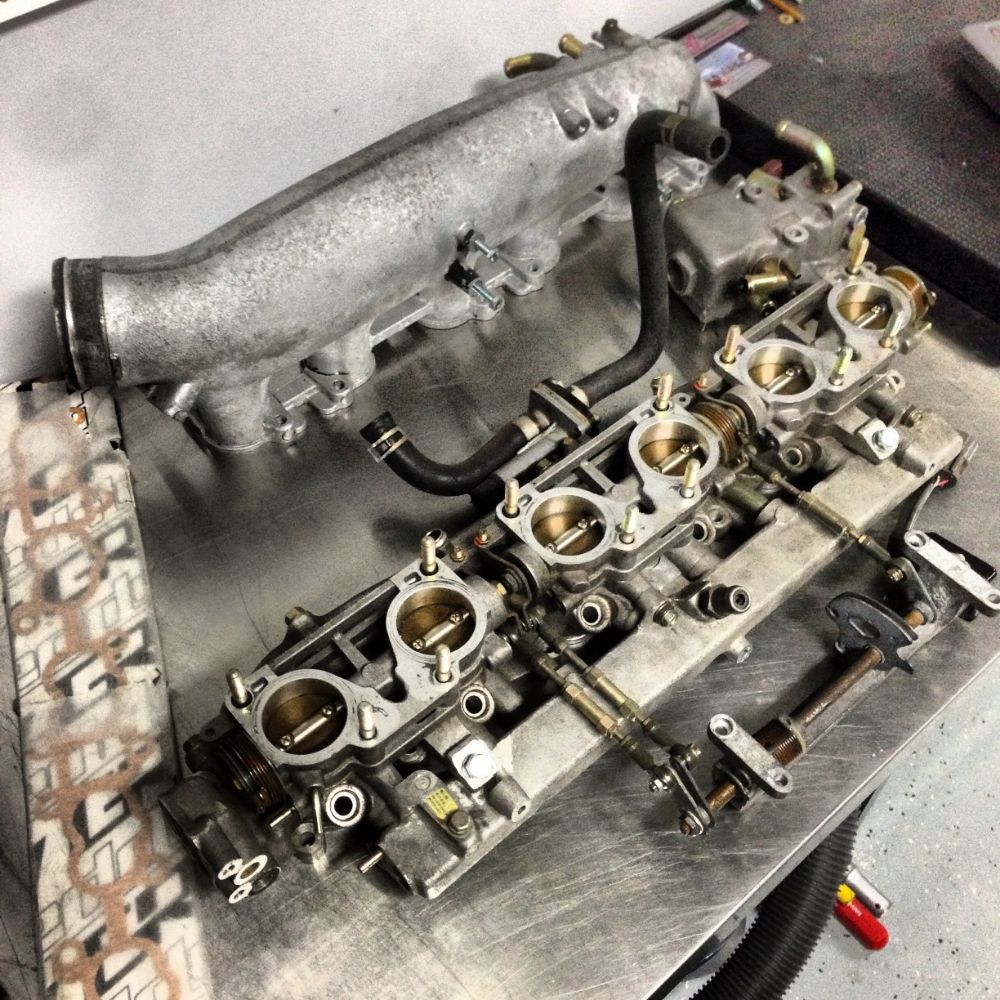 A set of RB26DETT ITBS will suit the car very well, gonna run velocity stacks and paired with a custom high rise header it will look perfectly at home in the hako.
Also while it was at home waiting to get into the fab shop i decided to take it to another rust specialist and have the interior, engine bay, and underside sandblasted and repaired. Thats where the car currently is now....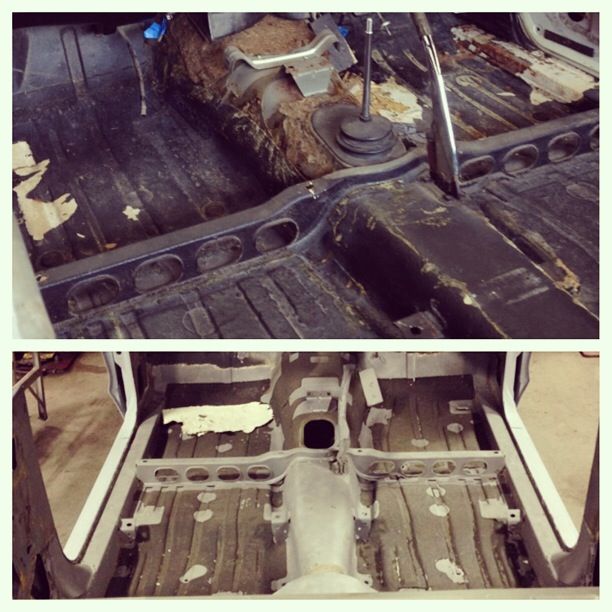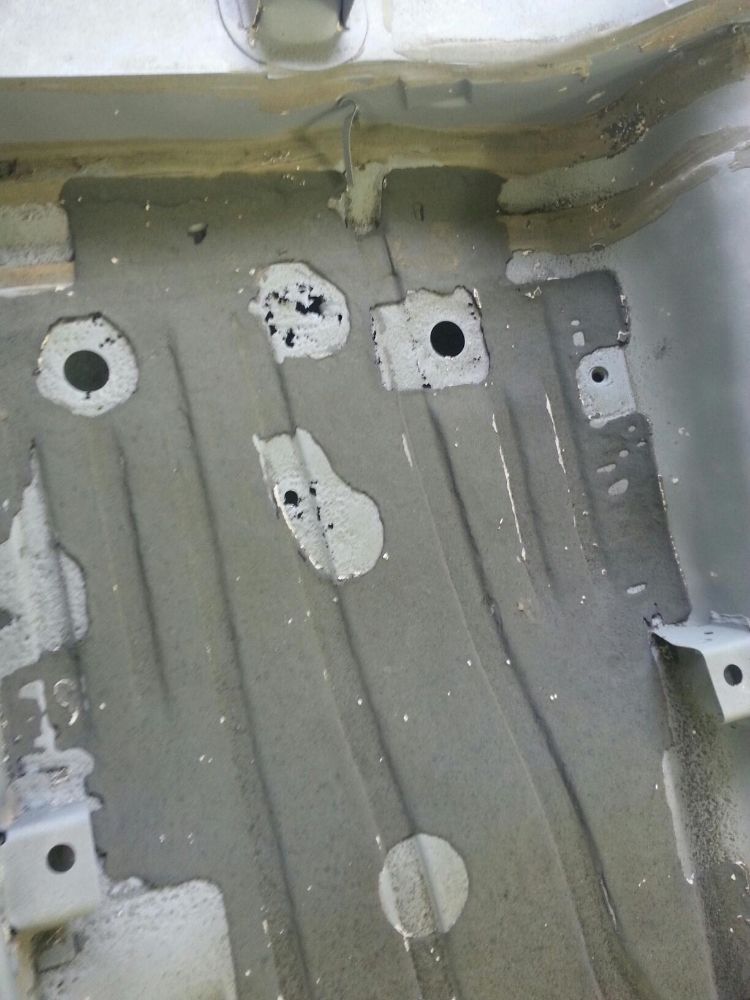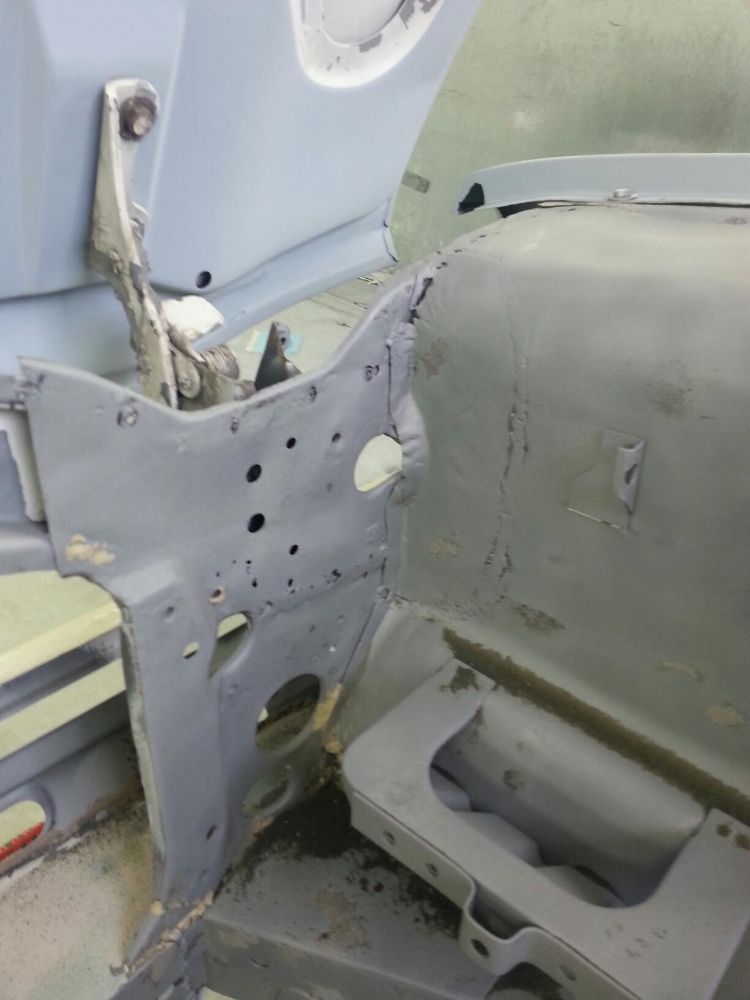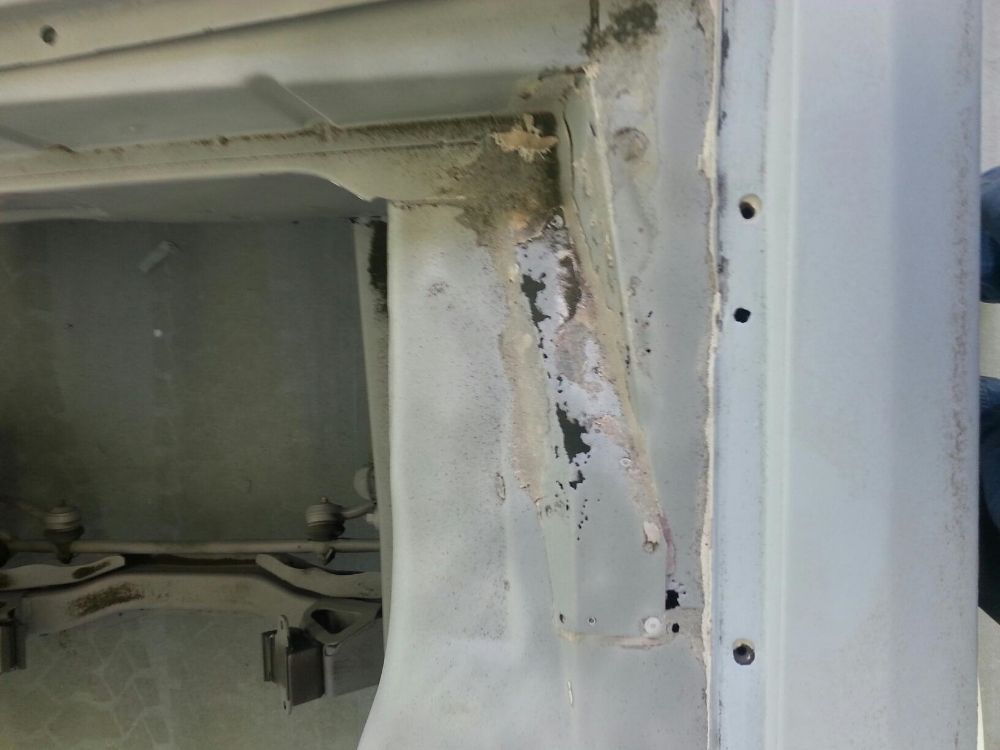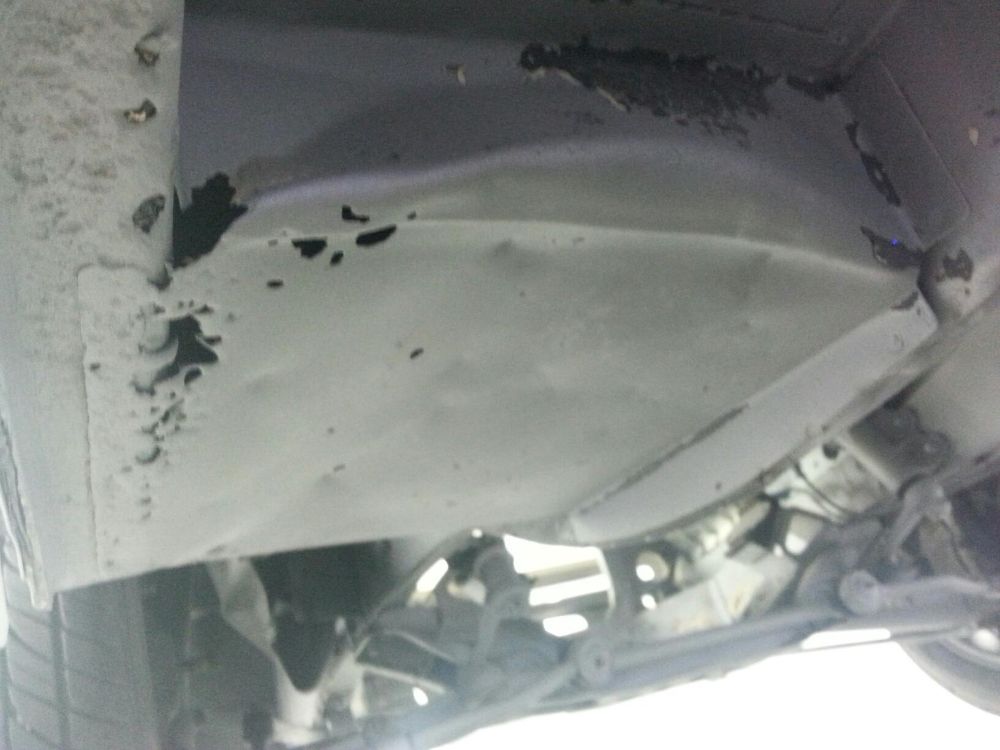 Overall not as bad as i expected, it needs a lot of work but at least there is something left to weld on!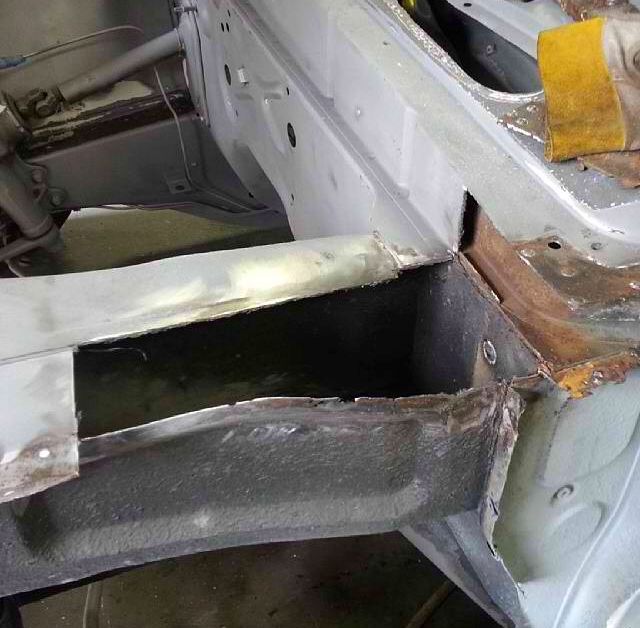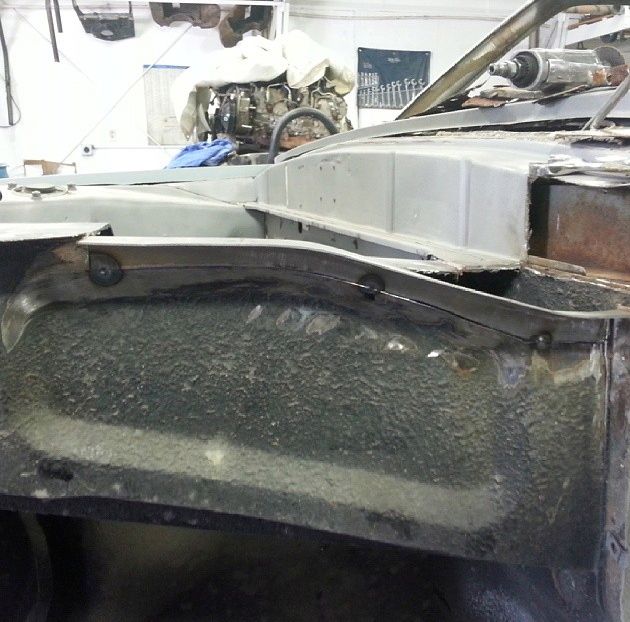 I havent been up in a couple days to get some good new pics but i hope to run up there today and see the progress. Its coming along. Not as quickly as i had hoped but i still think the car will be back together but next summer for JCCS.
I also got some small parts for the car over the last couple months!
Some new belts from Eric out of big red, these are aftermarket but almost identical to the OEM parts.
I also got my custom Work CR01s from Japan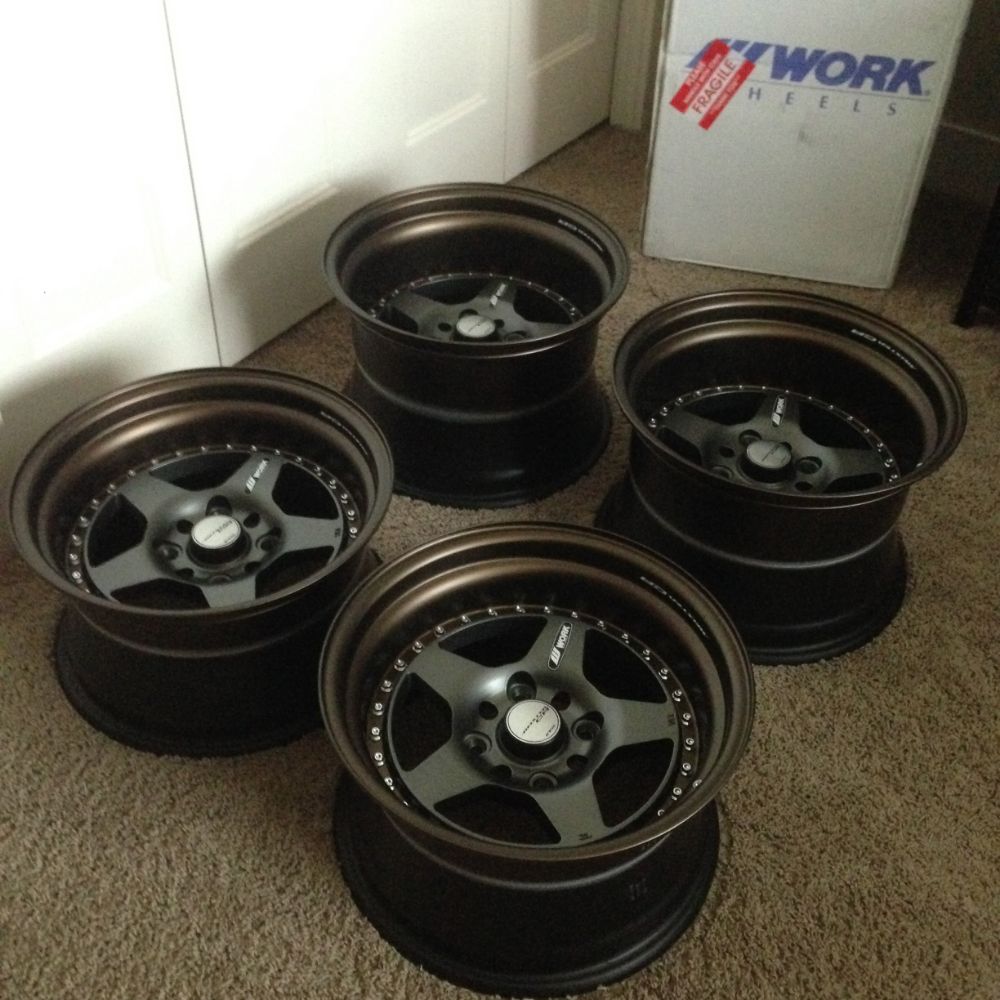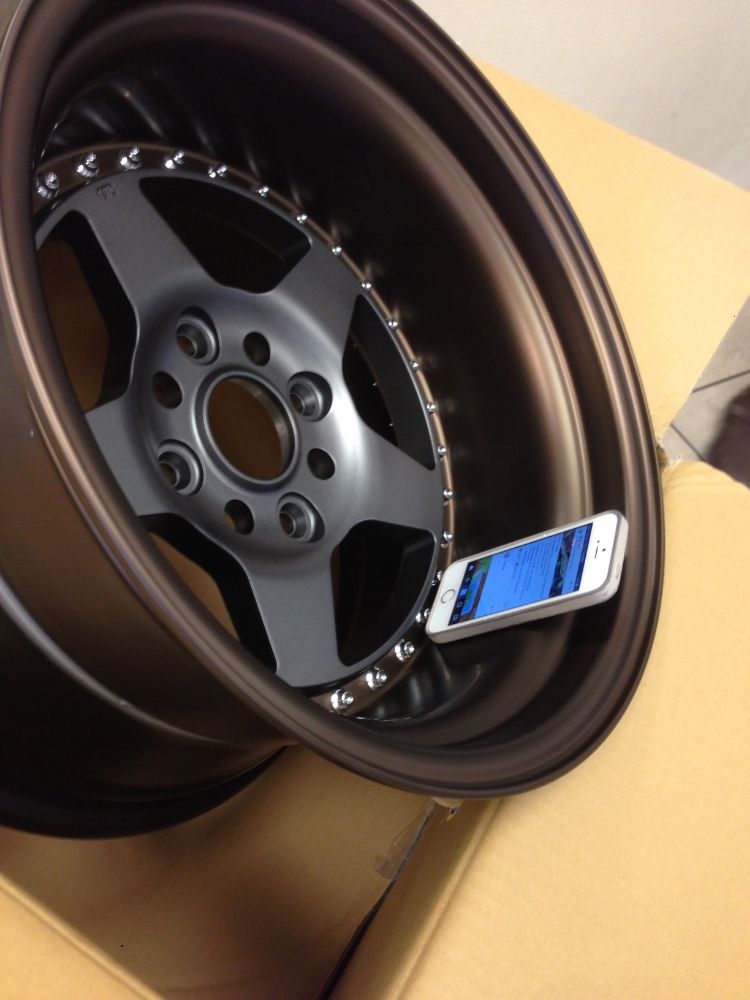 Also some new gauges that i will mount in the location of the OEM gauges for a nice clean look!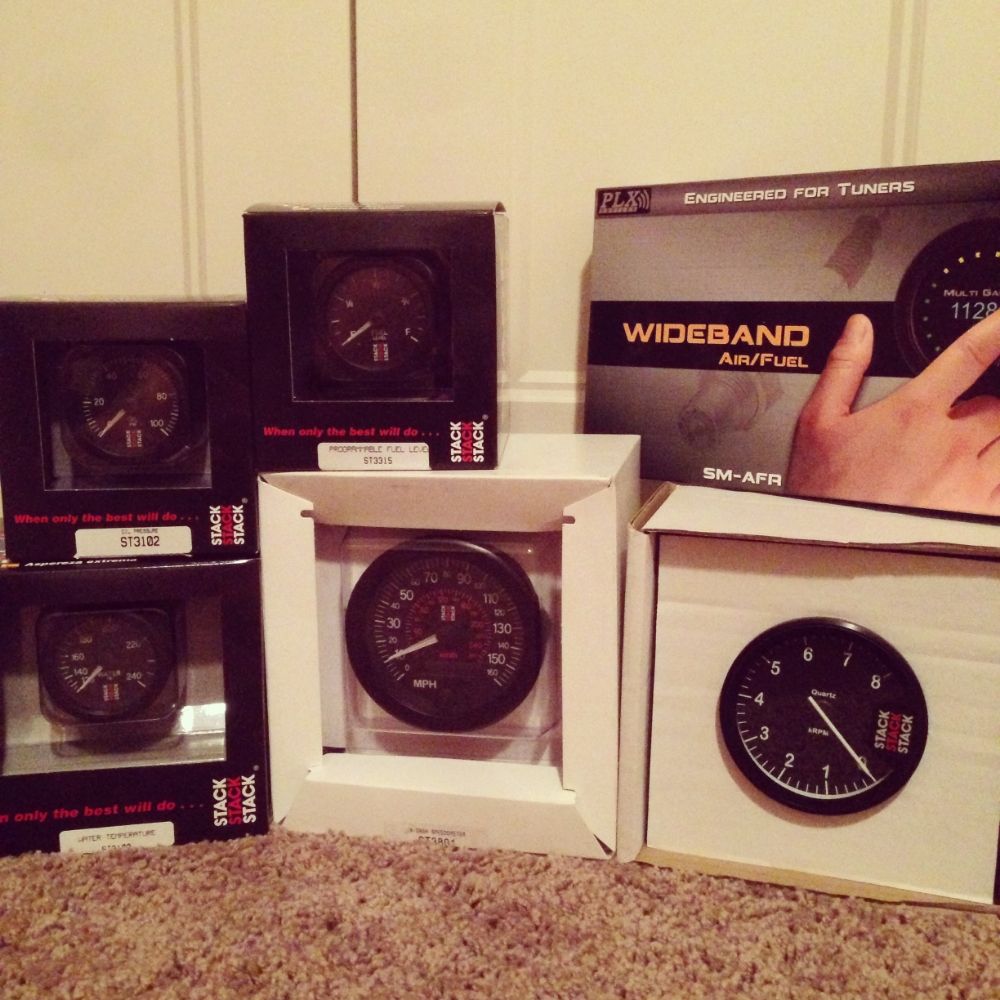 Well that is about all for now, but things should start to pickup again soon and should be painted by september or october. I will try try try to keep this updated better!! Thanks for looking! Sorry for the cruddy iphone pictures too lol