Been floating for months, but just realized I never posted my truck.
'76 620
L20B
720 4x4 leafs w/ air shocks
Front Pinto shocks
Matchbox dizzy
Shorty Header aka power killer
Weber 32/36
ZX 5 speed
Been playing with it for the last year-ish after selling my 210. I WAS going for a clean low look on stock dog dishes, but ended up in a crappy situation and messing up the front end. After a few months fighting in court, finally got the front end straight, but it didn't feel the same to me, so I just kinda went on from there...
Coming soon: ZG Flares, DCOE 45, Isky Cam, etc.
When I brought it home: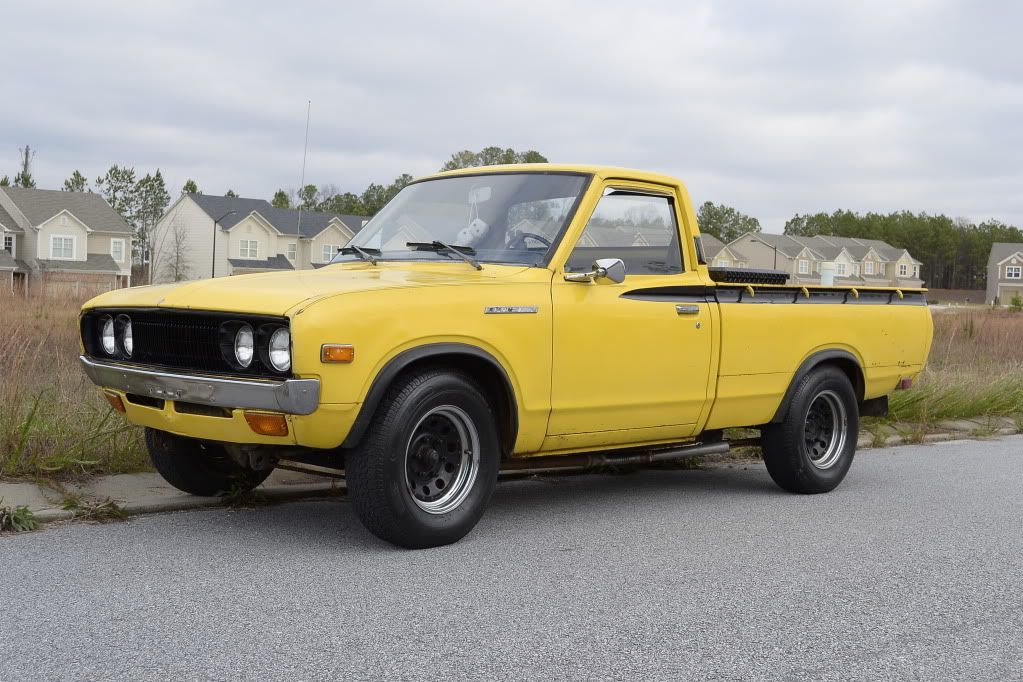 Hang tight, more pictures coming.