Hello everyone, Allow me to introduce myself and my project! My name is Frode, and i live in Oslo, Norway, and this is my pride and seasonal ride, Stacie.
She is a 1971 HLS30 Datsun 240z, imported from california a couple of years ago.
She Was in decent condition when i picked her up, specially concidering she has been around the odometer twice, around 300000kms!
Here is how she looked when i picked her up: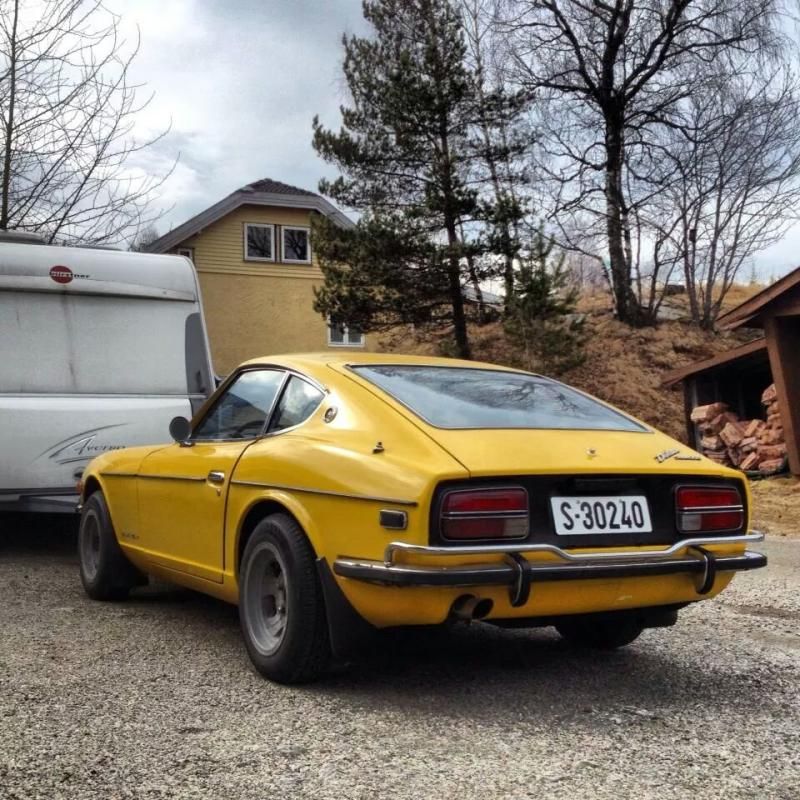 Surprisingly "rustfree", but sporting a backyard paintjob by previous owner.
Interior is pretty clean too, but the sill and driversseat is well worn.