Part 17: The 2008 Performance Nissan Meet
I'm finally getting off my ass to get this damn thread current. I can't believe I'm only at 2008! My job/location is completely cramping my lifestyle/carlife. Oh well those are the brakes…btw the way I'm just a bit inebriated while posting this
Good thing for spell check!
Here we go….
So lucky me a friend of a friend of a friend knows a guys sister that is going out with some dude that just so happens to work for the promotion/sponsorship section at Toyo Tires! YAY Toyo! I don't know if I mentioned it earlier but when I put on those Bronze Wats and got the tires, I had to appear a a few show to keep my end of the bargain of the sponsorship program thingy. So a drive up to Cali was in order! So we packed up the wife's Bb and threw some stuff in the Hako and off we went. Honestly I don't even remember remember where the damn event was, I just remember it was changed at the last minute days before the event, so it was a bit of a cluster FARK.
Any way enjoy the not half bad pictures taken with my crappy camera, cheers!!!!!!!!
Now these first pics are taken with a JDM R35 that Cobb tuning got into the U.S. before the it was available so before all the tents were put up we took advantage to take a few snaps…
[img]http://i114.photobucket.com/albums/n265/vegasmr2/DSC02338-1.jpg[/img)
Someone should powder coat their Wats silver and rock them. I think it would be a fresh take on an old classic! God I MISS MY CAR!!!
On to the show stuff…
Here's one of the first USDM R35's to hit our shores…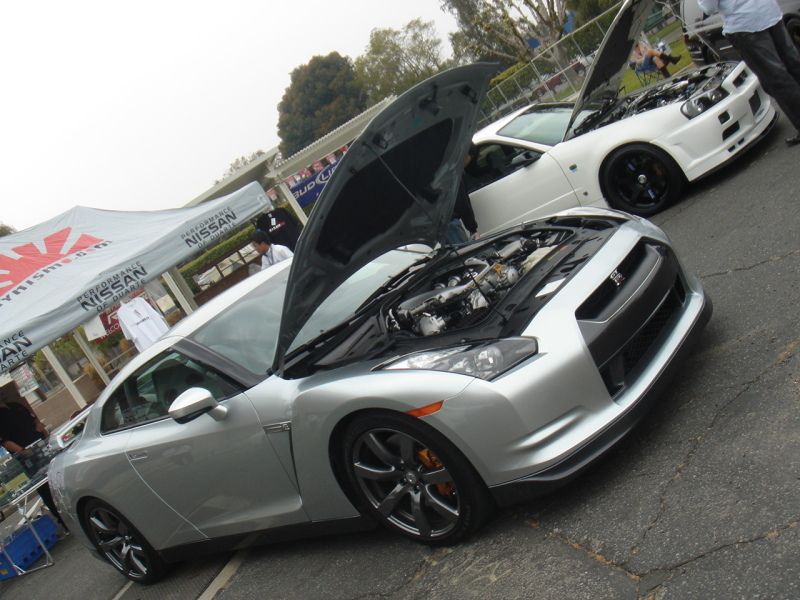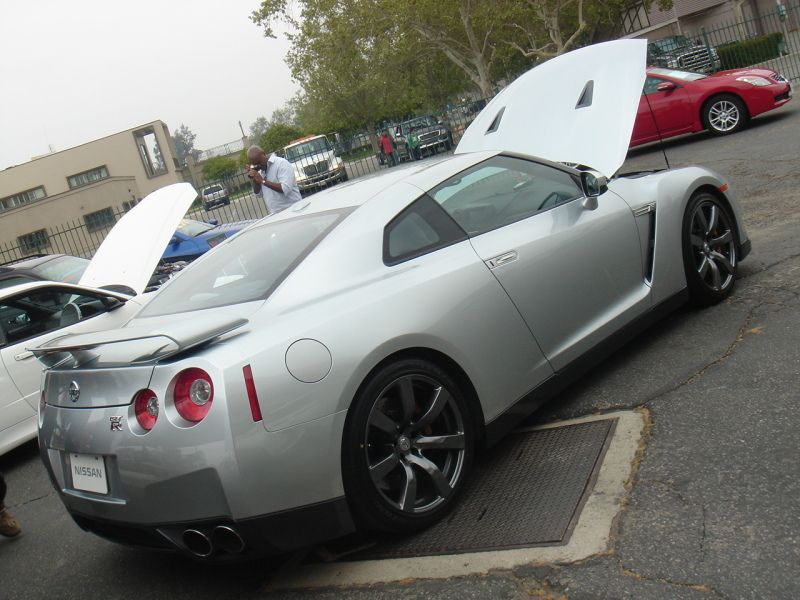 Isn't it funny just like Hako's you always see them in silver or white or the occasional red. I love how Nissan did that. The first R35 I ever drove was Red (thanks DCD!!!)
Here's a few shots of the first Nissan Stagea I've ever seen in the U.S. AND it was an "260RS Autech Version" at that!!! The only car that's NOT a Skyline to ever carry the mighty RB26DETT (to my knowledge.) For those that don'e speak "Skylinese" There was almost always a counter part "Wagon" or "Estate" version of every gen of Skyline until the R32. When the R33 came out the return of the "Skyline wagon" was reincarnated in the Stagea, although many of the cosmetic resemblance had disappeared under the skin there still shared many components.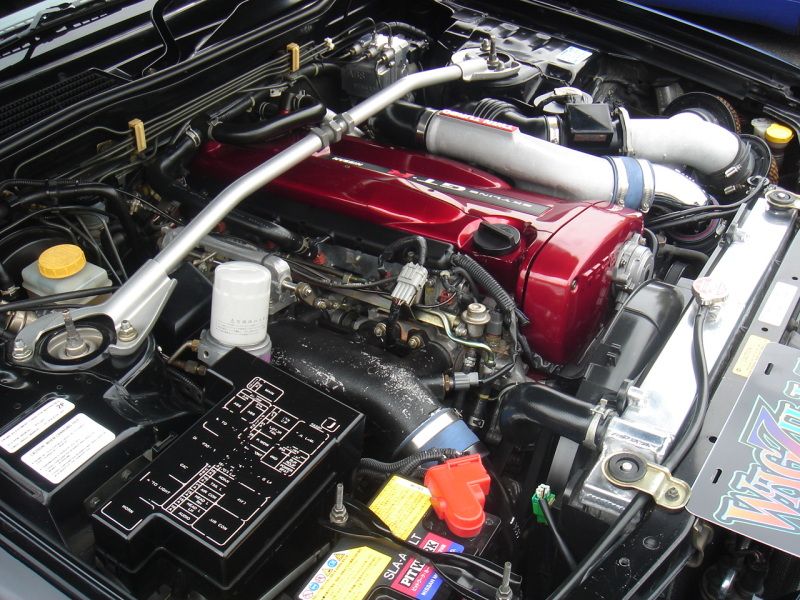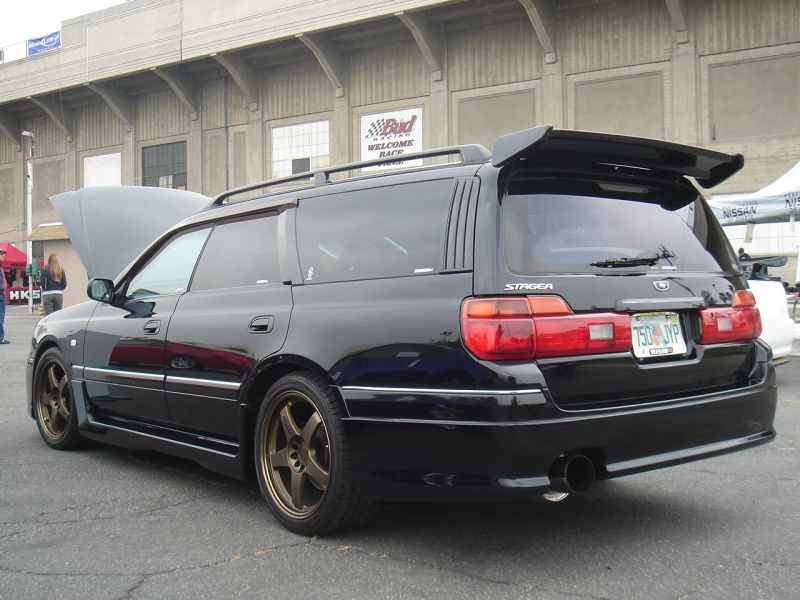 Man, I would so import one of these if I could now that I have a kid!!! This would be my first choice if I could pic one car. And do an R34 conversion to the front!!! Click here if you have never seen one…
http://blog.cardomain.com/2010/10/20/an-ultimate-daily-driver-stagea-rs260/
and here...
http://www.skylinesaustralia.com/forums/topic/409991-nsw-1997-stagea-autech-260rs-308-awkw-masa-motorsport-r34-gtr-front-end-missus-has-cracked-the-sads/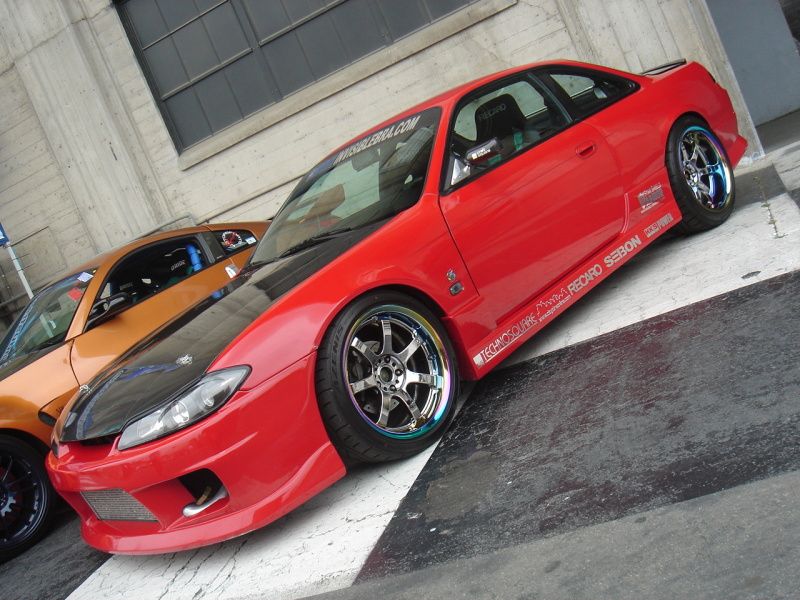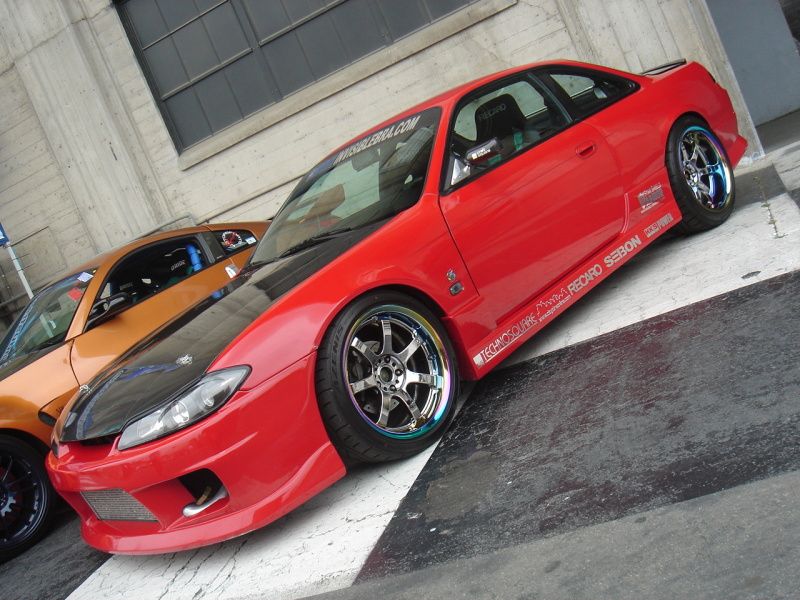 Me and the nephew...
Even my old man brought out his Nissan
Some JTuned love...
Well thats' that…what's next on the list? let me see…hhhmmm…Oh its a short one… Part 18: Photo shoot with Robert Kawasaki for Slick Magazine! I'll just do that now...
_________________
S47 (1972) Nissan Skyline HT 2000GT
"Keep the dream alive."