Posting this in the Datsun/Nissan section rather than in wheels, as 1.) We need to add to the number of "280z" threads at the top of the page, and 2.) I'm sure that people who care about stretched tires, Work Equips and Reverse Mesh are absolutely not going to care that I've gone and splashed a bit of paint back on my stock hubcaps
Though if my judgment is off, please feel free to move the thread appropriately
So I managed to send one of my hubcaps careening off into oblivion after an impromptu drift, and had to buy another; the caps on my car had been stripped and polished, and the new one was painted in the original style, so it was all or nothing either way, and I chose to paint all the caps, rather than strip the new one.
As before: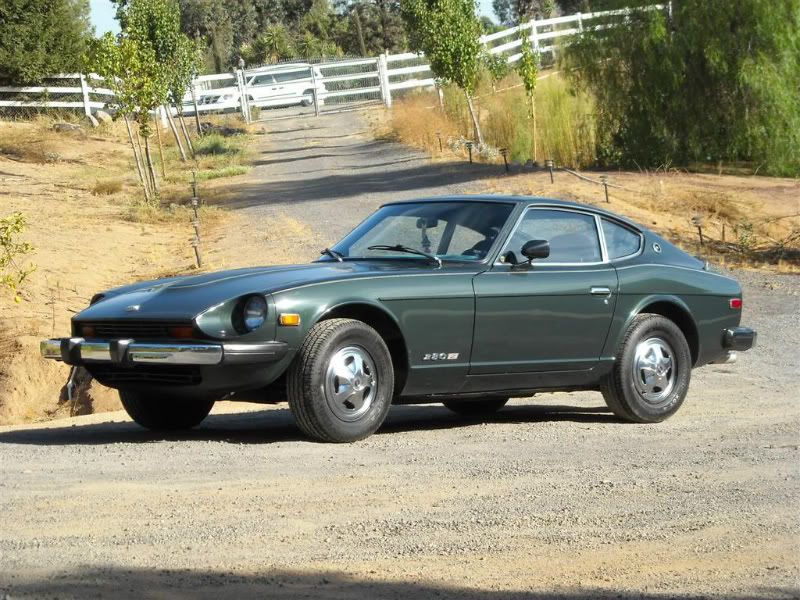 ...Please excuse the extraordinarily impromptu nature of the pics, the car is my daily driver which means I get no time to actually wash it ever, somehow, and the overcast this morning just wasn't too condusive to quality...
After a LOT of masking tape: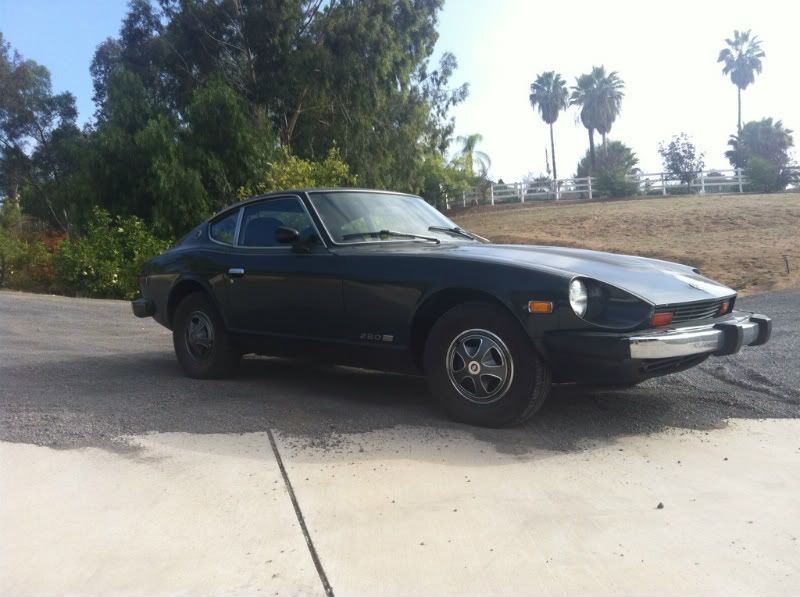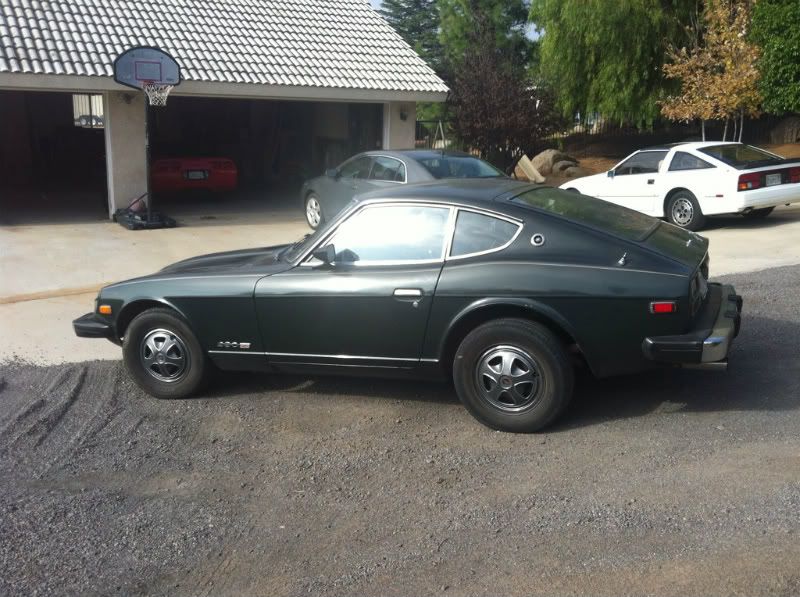 A bit rough and ready around the edges, but I'm rather proud of the job I managed to do
Looks much more "finished" now, and a bit less bling... Used Rustoleum graphite wheel paint on all four, seemed to match the original finish of the new cap well, and the shade is in line with the back panel... Plus, it's nearly the same shade as the car itself. Think it balances out the wheels nicely, makes them look less tall than the all-chrome look.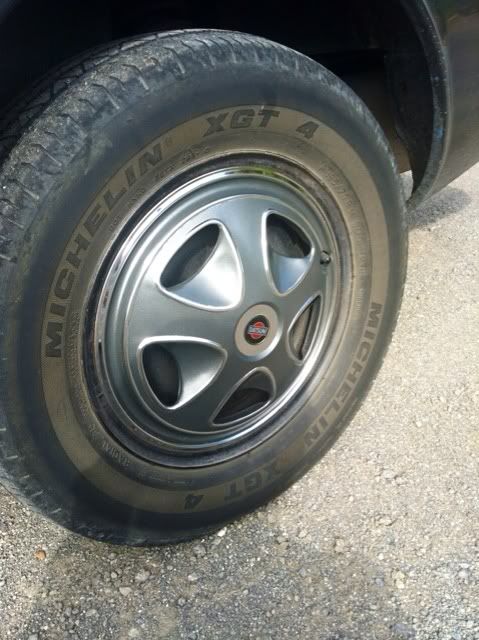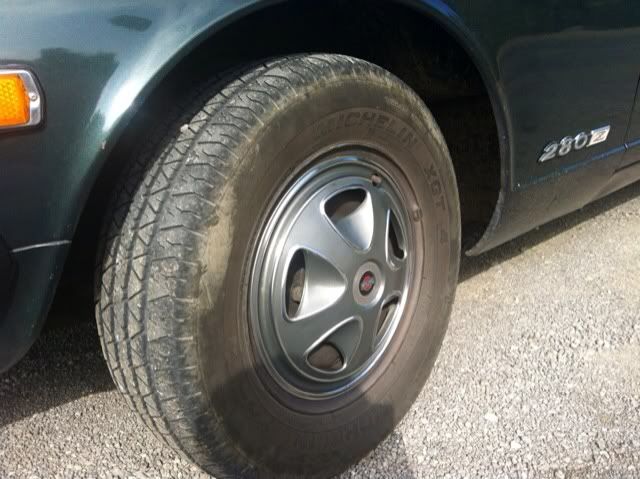 ...As you can see, there is one outlier, the "new" cap came with the red "Z" logo that my other wheels now lack
I'll be on the lookout, or might just buy all new caps someday if I can find a deal, but the emblem itself seems impossible to find, so I might even try to get clever with resin/printing something out, if I'm incredibly bored. That hubcap is also slightly more beat up than the other three, but don't tell anyone...