I have the car posted around on other forums but I never got around to posting here so I'll just post everything, including the updates, in my first post. I just had it re-tuned and it put down 220/hp and 164/tq.
Current mods -
Motor and go stuff
S14 SR20DE block with SR20VE NEO VVL head (11:1)
R&D Factory high capacity oil pan
Custom Danstoy intake manifold, AE111 ITB's and T3 velocity stacks
One off DGR equal length stainless 4-1 header
Custom DGR aluminum radiator with 12" electric fan
RCI aluminum overflow tank
LS7 coilpacks
2.5" exhaust with stainless Magnaflow muffler
S14 5spd with short shifter
Modified S14 driveshaft
4:38 JDM Subaru LSD
RCI aluminum 10 gallon fuel cell with walbro pump
Electronics
Haltech E6X EMS
Custom S14 wiring harness
Greddy oil pressure, fuel pressure and water temp gauge
Prosport 80mm tachometer
AEM UEGO wideband
Suspension
MADDAT engine mount kit with 1" front swaybar
MADDAT steering box brace
S14 Meagan front coilovers on 280Z spindles
Techno Toy rear coilovers
Techno Toy RCA's
Techno Toy Camber plates
Techno Toy tension control rods
Cusco strut bar
280Z front disk brakes
Interior
Recaro SRD seats with schroth harnesses
Nardi Deep corn 350mm wheel, ACR (Japan) Steering wheel adaptor and Works Bell quick release hub
New carpet
Odyssey battery/bracket relocated behind passenger seat
Fire extinguisher
Taking delivery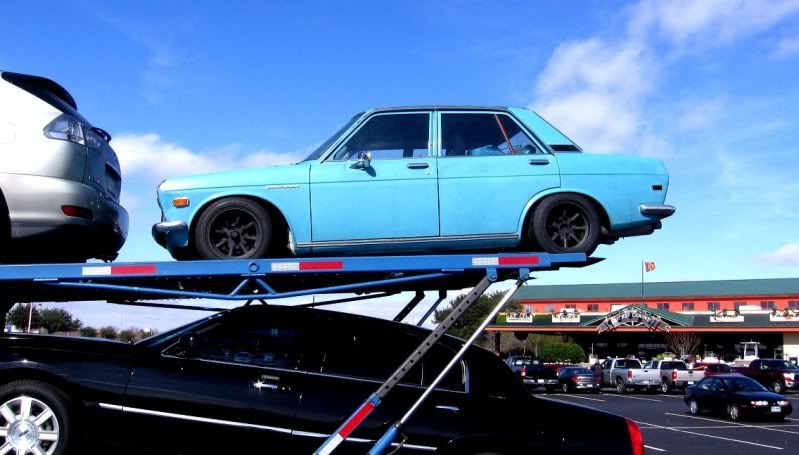 Some initial pics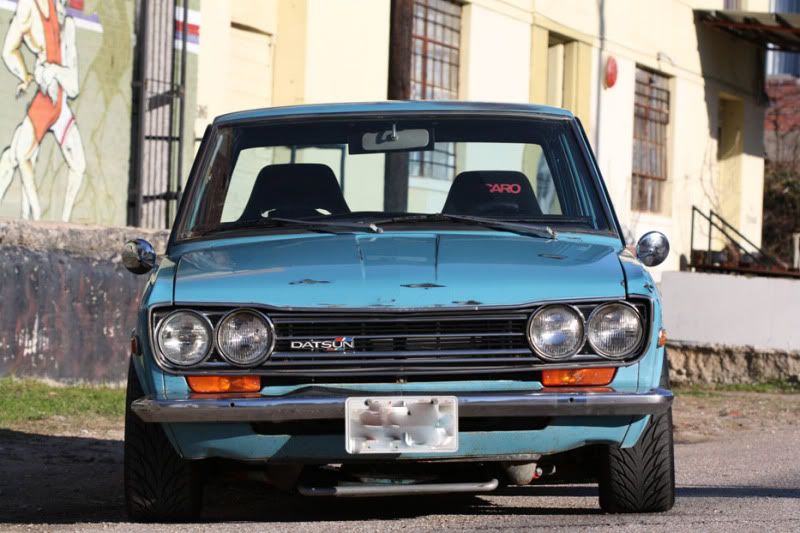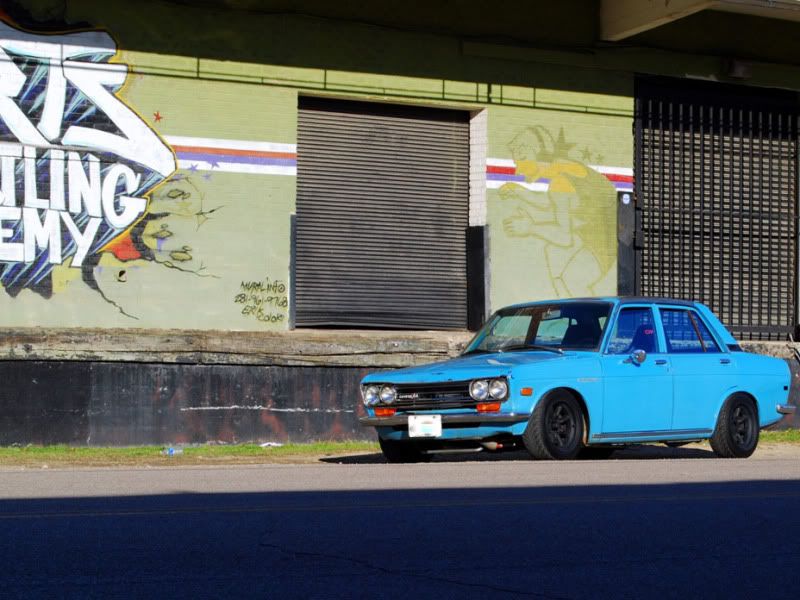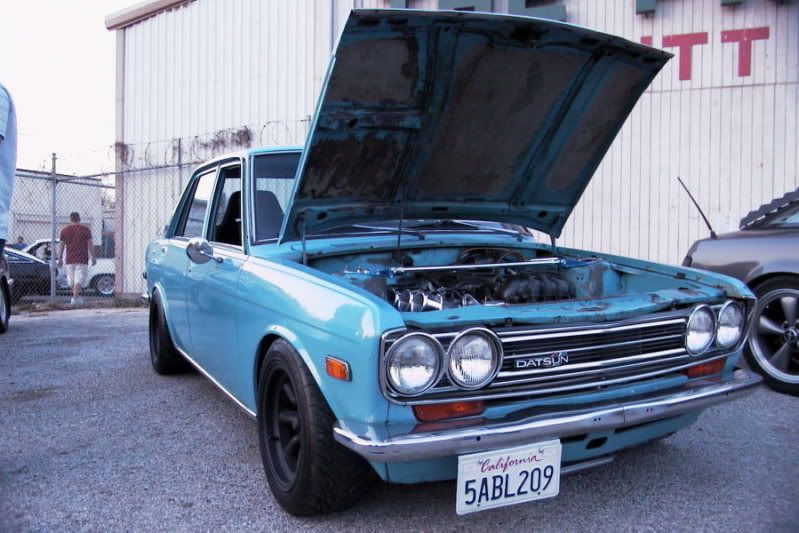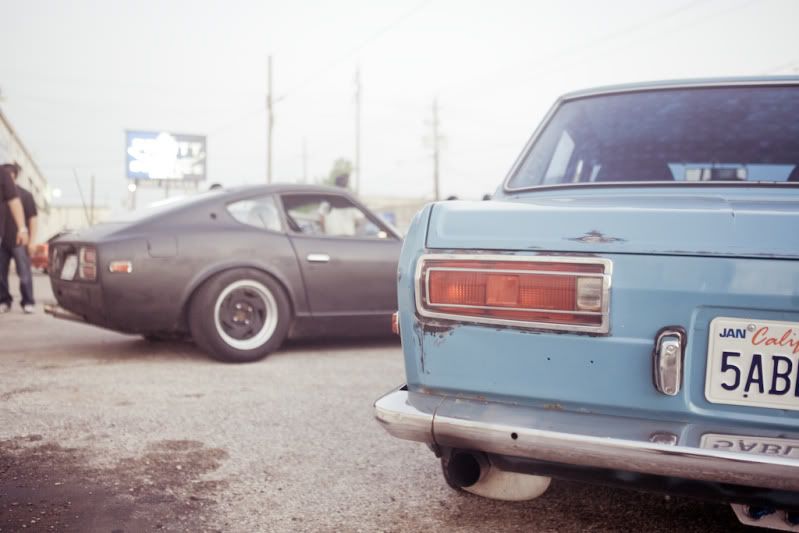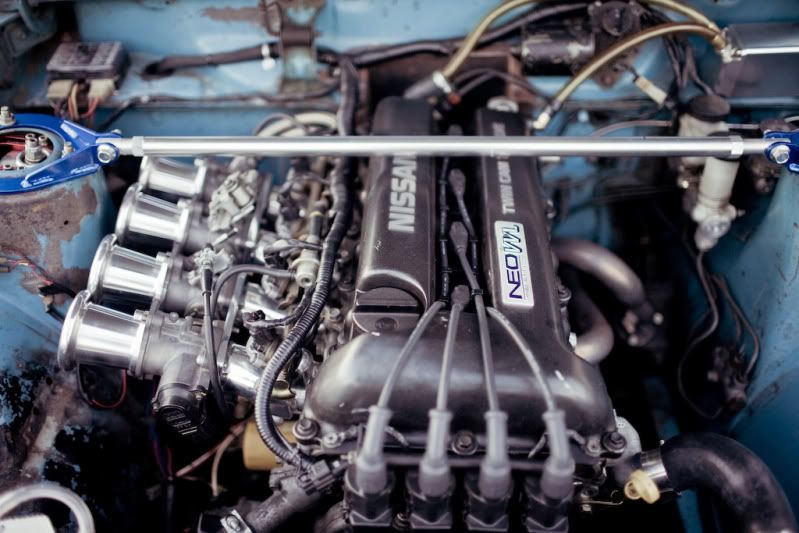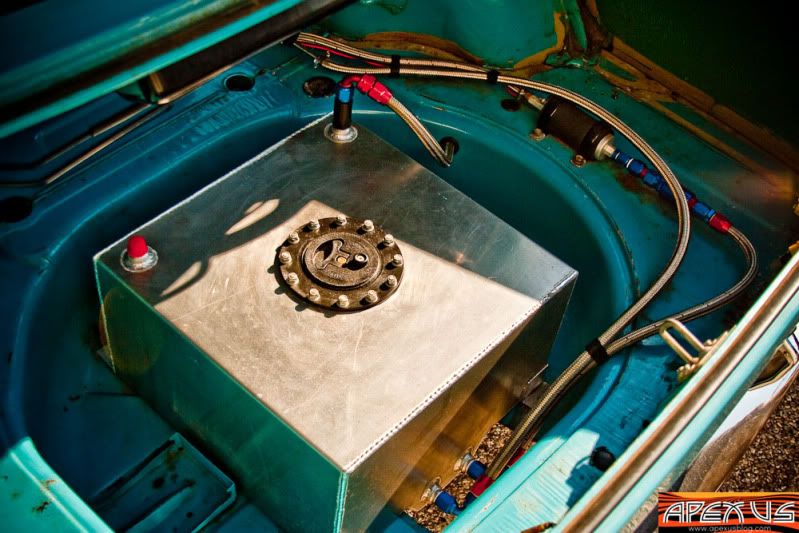 Edited pics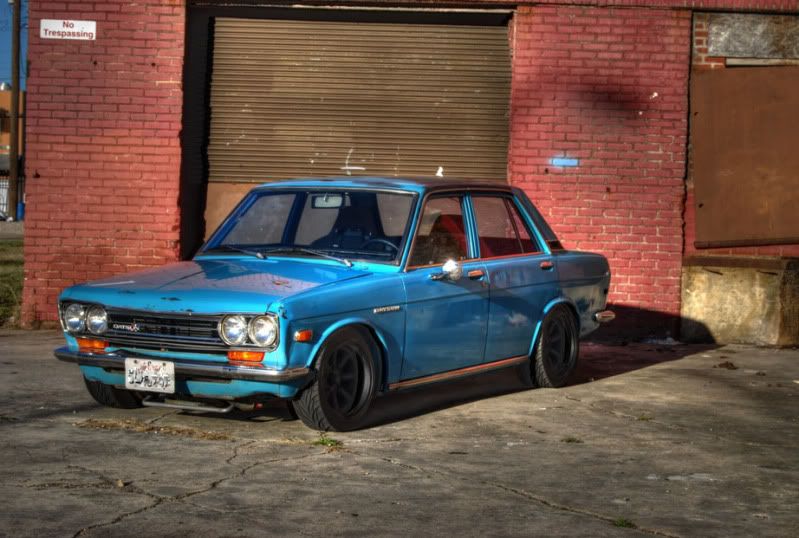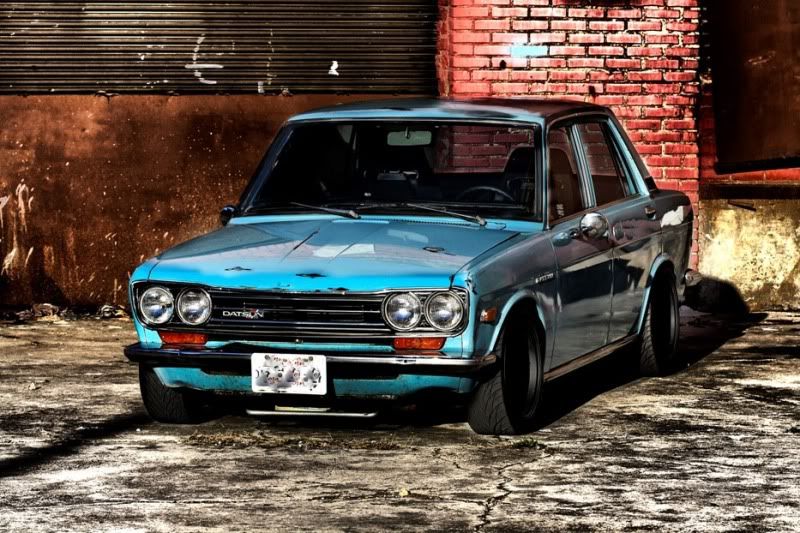 First updates -
Resprayed the door panels from the nasty original blue to black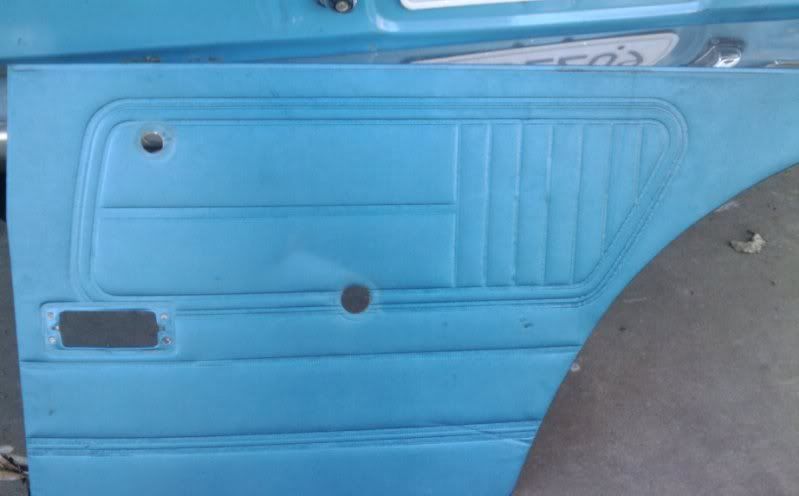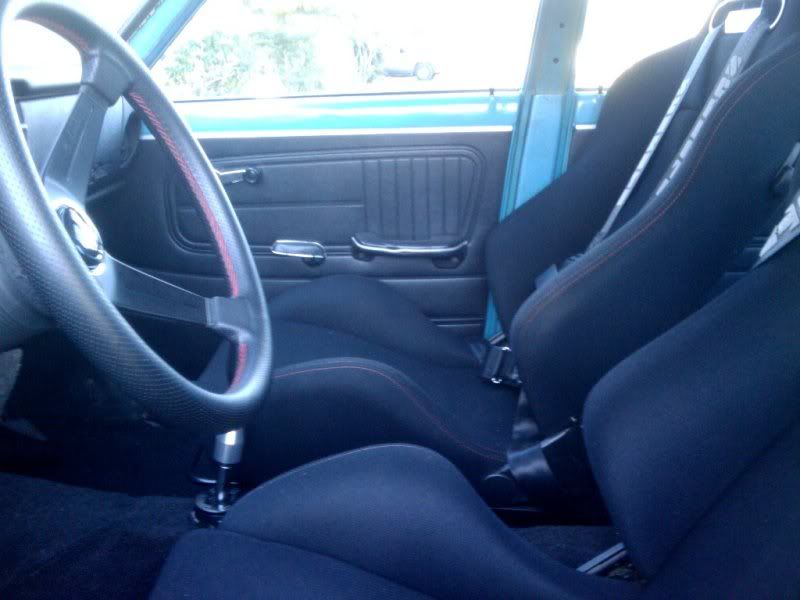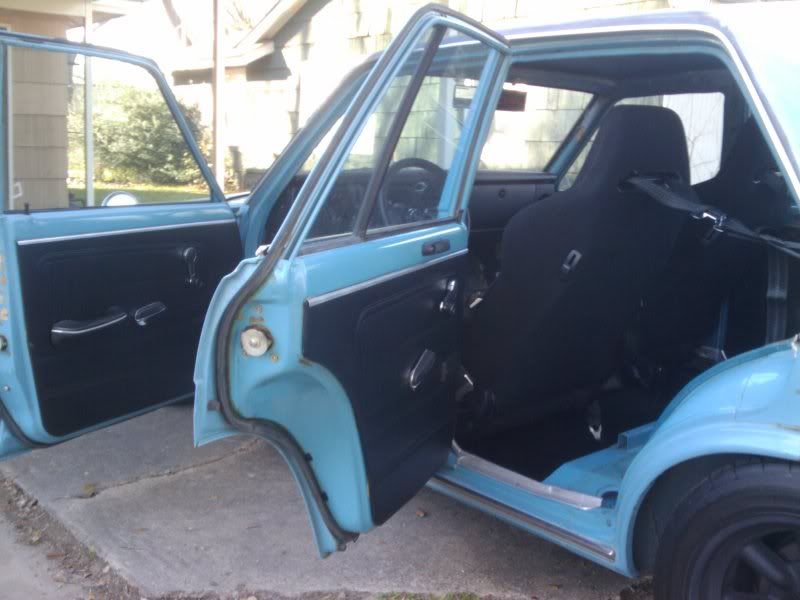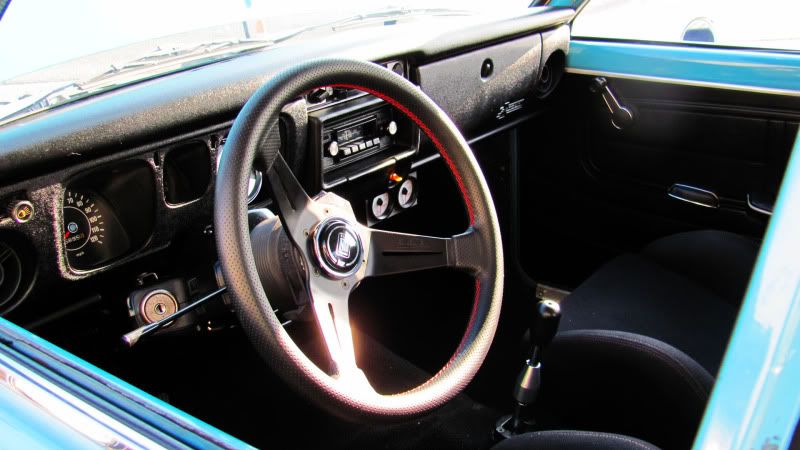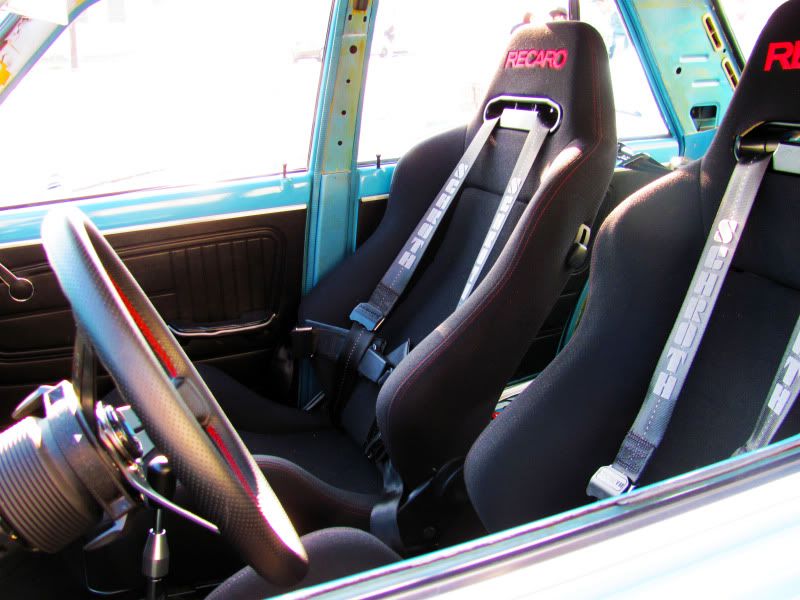 Scrapped and recoated the fender wells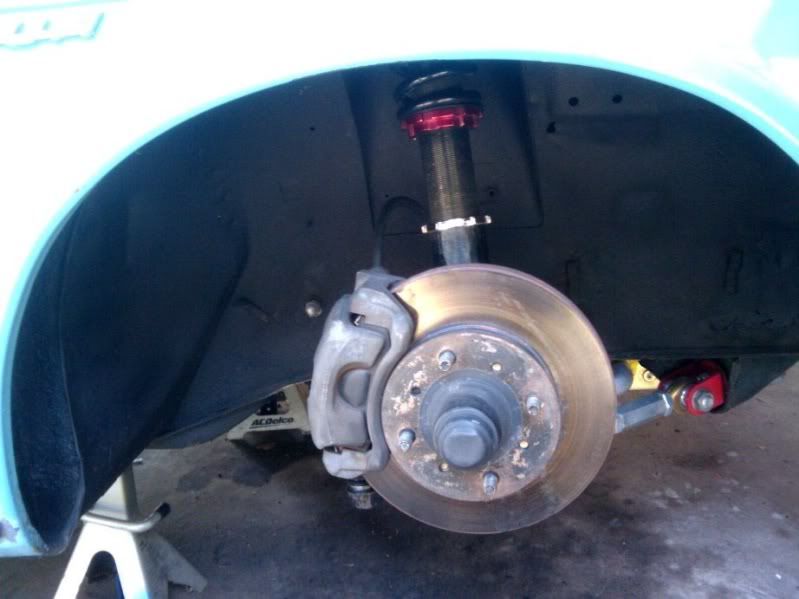 Low oil pan is low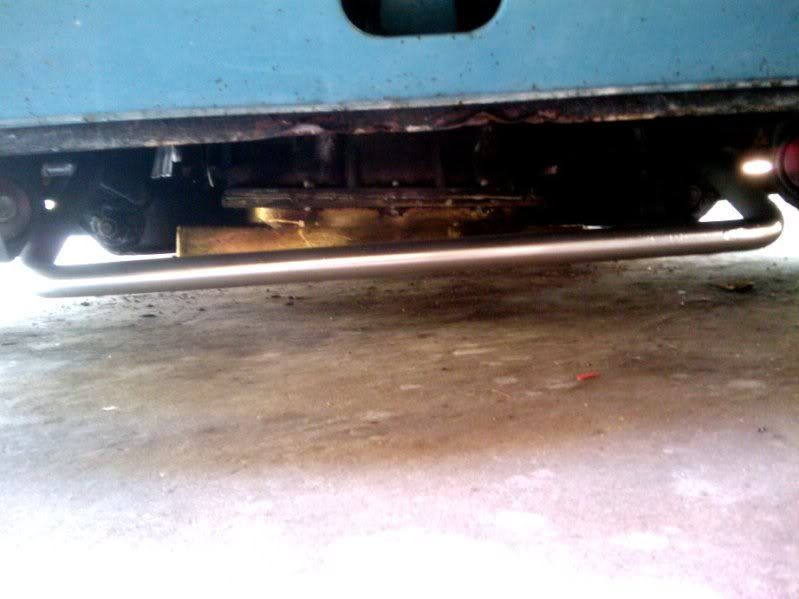 Just finished these updates last week -
Prosport 80mm tach
matching Greddy fuel gauge
tripple gauge pod
AEM UEGO wideband gauge
orange LED bulbs to replace the stock speedo bulbs
mounted a fire extinguisher because you never know.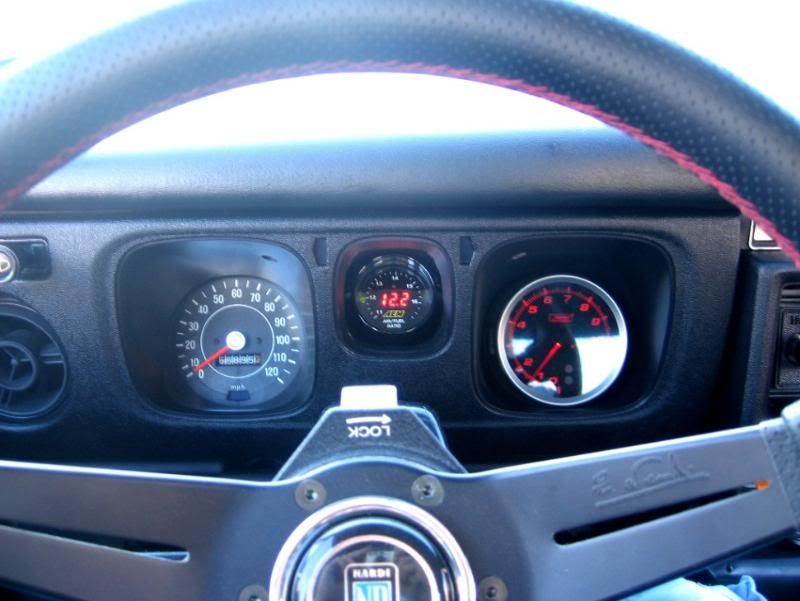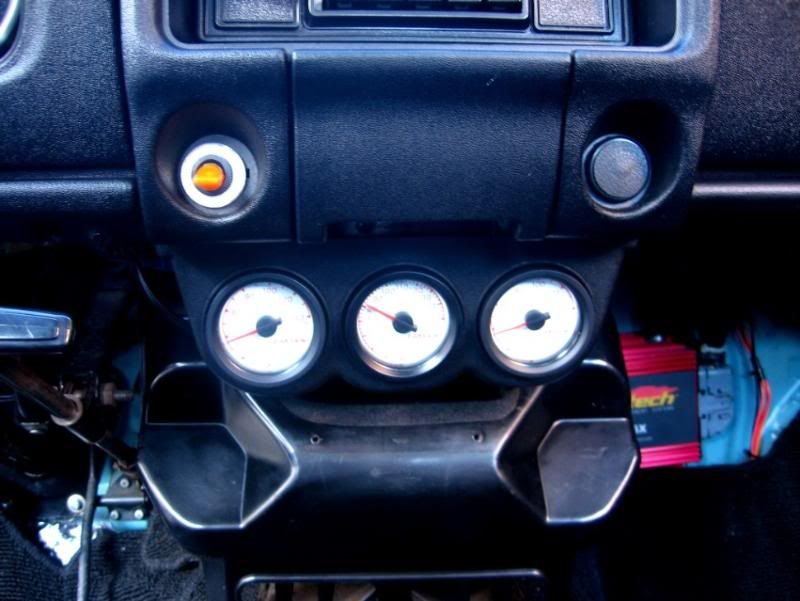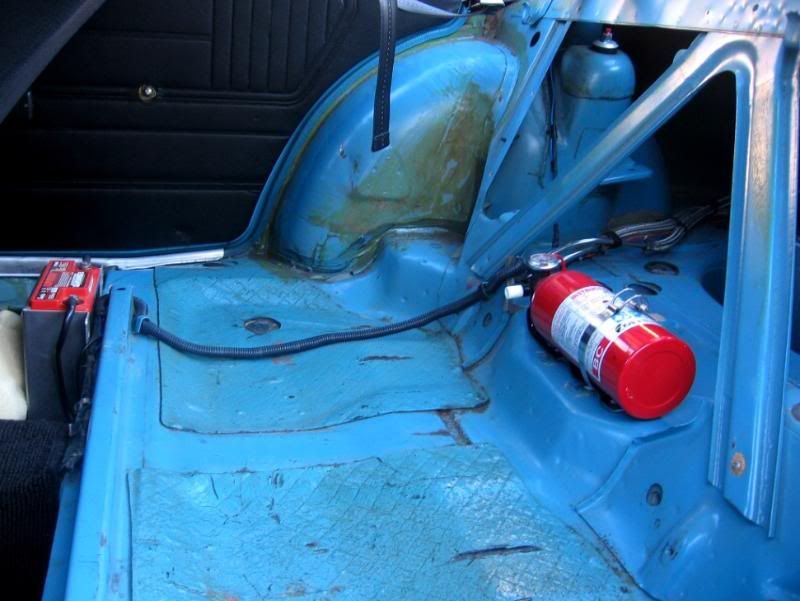 Header - welded two o2 sensor bungs, had it performance coated from Polydyn and replaced the stock gasket with an S15 7 layer gasket
a new set of LS7 coil packs
I had the injectors cleaned, flowed and balanced
-8 AN lines and fittings from valve cover to the catch can
I had the lower intake runners, velocity stacks and the catch can chromed
I tapped the lower runners for vacuum lines and ran them to a vacuum distribution block --> to MAP sensor
I had the valve cover and strut bar ends powdercoated a custom mix (pics do the color no justice)
Transmission and LSD flushed and filled with Amsoil
brakes and clutch bled and filled with ATE super blue racing fluid